Artist: Sysselmann
Album: Live at Mir
Release date: 31 October 2018
Label: Tipi Token Records
Tracklist:
01. Stormwatch
02. Transmigration
03. Sacred Calling
04. Juniper tree song
05. The Great Horn of the Mountain
06. Koncovka flute improv
07. Primal Spirit outro
Enjoy an exclusive full album stream of Live at Mir!
Sysselmann released his first album, The Northern Chronicles in October of 2016. Tipi Token Records had the foresight to recruit this promising new dark ambient project to their also new label. The physical copy quickly sold out. A beautiful piece of art in itself, using a "vinyl effect" CD, with inner & outer sleeves which also helped build this vinyl effect. That CD was re-issued in August 2018, and there are copies still available. I highly recommend the release. You can read my review of The Northern Chronicles here.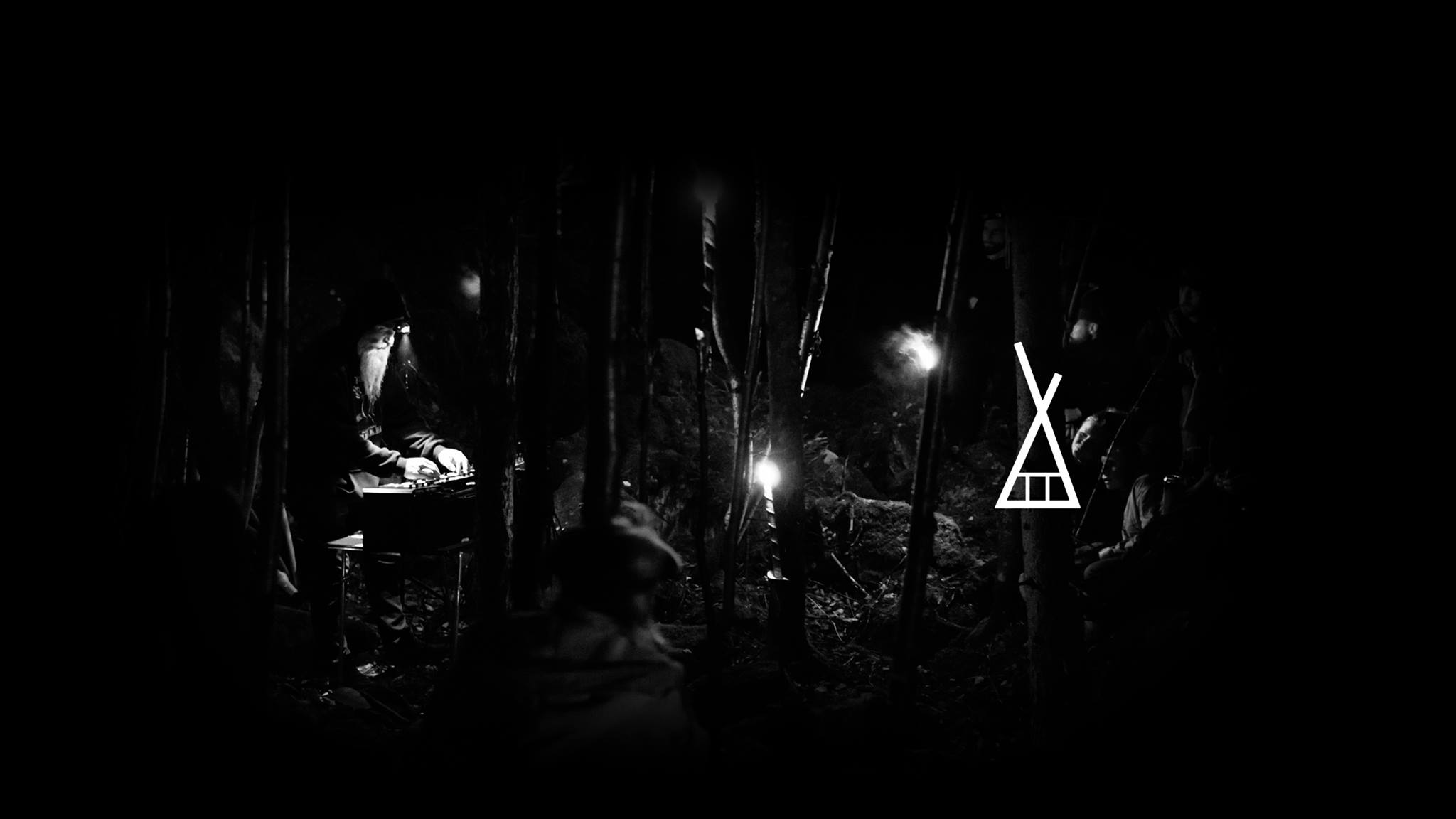 Now, Sysselmann and Tipi Token are back with Live at Mir, a live recording from Mir Café in Oslo, Norway on October 7, 2017. Being in the USA, I rarely (basically never) get to see any live dark ambient performances. I was unaware of this recorded event, but the following month Sysselmann took the stage at Blåsvart Aften in Trondheim, Norway, along with dark ambient giants Svartsinn, TeHÔM, New Risen Throne, and one other lesser known act, Tutfarangi. I would say these two events were quite helpful in getting the name Sysselmann around the Scandinavian region. Any dark ambient musician I've spoken to about Sysselmann has had nothing but positive words.
Live recordings can be a real gamble to release. If you aren't Metallica or some huge rock band, drowning in profits, you are not likely to have the best resources available for recording and reproducing a live set. But, as with the recent Live Assault by TeHÔM, Sysselmann and his associates have managed to craft a live album which is well worth the listeners' time. The recordings are clear and there is very little background noise to be discerned. The acoustic elements seem to stand out a bit more in the mix on this live set than they did on The Northern Chronicles. This is particularly great for a live performance, as listeners tend to be less inclined to stand in front of a musician who, to them, may seem to be doing very little. The added or accentuated acoustic instruments always provide a needed extra layer to dark ambient live performances, giving the crowd something to see as well as hear.
With only one full length album released prior to Live at Mir, I wondered (upon first hearing about this release) exactly what Tipi Token and Sysselmann would see fit to include. I can happily say that it isn't just a reproduction of The Northern Chronicles. Though just over half the tracks on Live at Mir were featured on the previous album, there are also three new tracks: "Sacred Calling", "Koncovka flute improv" and "Primal Spirit outro". These three tracks account for twenty minutes of previously unreleased music, and I've found them all quite enjoyable. While "Sacred Calling" falls in line with the tracks from The Northern Chronicles, "Koncovka flute improv" and "Primal Spirit outro" incorporate significantly less electronic elements and seem to rely almost entirely on live acoustic elements.
Live at Mir will be released October 31 as a digital album on Bandcamp. There will also be a limited edition cassette version made available at the same time. While I haven't seen this cassette myself, it is described as a "pro duplicated cassette in a very limited run to celebrate this release". So if you are interested in a copy, I recommend keeping an eye out for it on release day. I would highly recommend this album to fans of Sysselmann's previous work, and also to those dedicated followers of the Scandinavian branch of the dark ambient scene. Sysselmann exhibits many of those same qualities that make this region so well known in the post-industrial world.
Written by: Michael Barnett