Dark Ambient Fans' One-stop News Site
This Is Darkness is a site for dark ambient fans. On This Is Darkness you will find a variety of features which should be of interest to fans of dark ambient music. This includes news, reviews, interviews, and mixes.
Newest Publications on This Is Darkness

This is Darkness Presents Vol.1 Dark Ambient 
This Is Darkness is very proud to present to you the first of our compilations.
66 exclusive tracks, coming in at 7+ hours of music.
pre-order for $5, 10 tracks available immediately.
After release on 18 September, it will be changed to "name your price".
Pre-order available here.

Reviews
Theologian – Forced Utopia – Review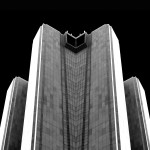 Artist: Theologian
Album: Forced Utopia
Release date: 20 October 2017
Label: Danvers State Recordings
Read the review here.

Ajna – An Era of Torment – Review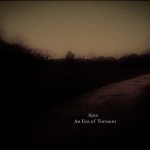 Artist: Ajna
Album: An Era of Torment
Release date: 22 December 2017
Label: Reverse Alignment
Read the review here.
Northaunt – Istid III – Review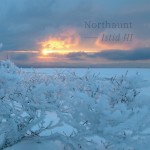 Artist: Northaunt
Album: Istid III
Release date:
Label: Glacial Movements
Read the review here.
Martyria – Self-titled – Review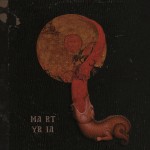 Artist: Martyria
Album: Martyria
Release date: 8 January 2018
Label: Malignant Records
Read the review here.
raison d'être – Alchymeia – Review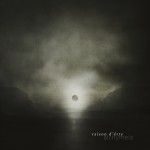 Artist: raison d'être
Album: Alchymeia
Release date: 31 January 2018
Label: Cyclic Law
Read the review here.
Atrium Carceri & Herbst9 – Ur Djupan Dal – Review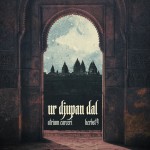 Artist: Atrium Carceri & Herbst9
Album: Ur Djupan Dal
Release date: 23 January 2018
Label: Cryo Chamber
Read the review here.
Bridge To Imla – The Radiant Sea – Review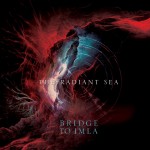 Artist: Bridge To Imla
Album: The Radiant Sea
Release date: 1 December 2017
Label: Winter-Light
Read the review here.
***You can find a list of all reviews here.***

Interviews
Matteo Brusa (Medhelan/La Tredicesima Luna) – Interview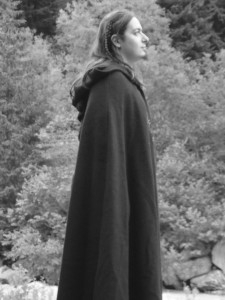 Matteo Brusa is the man behind the dungeon synth project, Medhelan, and the dark ambient project, La Tredicesima Luna. Hailing from northern Italy, Brusa's cultural and geographical histories have played a big part in his identity as a musician. I was able to pick Brusa's mind for this quite extensive interview, which will look into the background of the man, as well as the beginning and future of his musical projects.
Read the interview here.
Nhor – Interview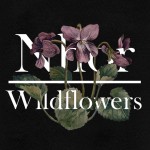 2017 was an interesting and eventful year for the UK project Nhor. He pushed the atmospheric element for his approach to its minimalist limit, which resulted in a quadrilogy of EPs that formed the Wildflowers cycle. Spring, Summer, Autumn, and Winter shed light on aspects of their respective seasons not often explored in any art-form — let alone through piano ambient music. As this portion of Nhor's existence closes out, the artist was kind enough to sit down and give some insight into the creative process, hidden meanings and personal significance of Wildflowers.
Read the interview here.
***Read all interviews here.***
Seamless Mixes
Guest Sessions: Lake House Mix by Dronny Darko & protoU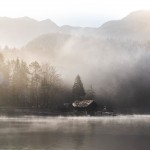 The veteran dark ambient couple, Dronny Darko & protoU decided to work together on this three hour continuous mix of dark ambient, ambient and other chill-out music for a lazy day by the lake. Enjoy!
Listen to the mix here.

Guest Sessions: Post-Industrial Mix by Miljenko Rajakovic of TeHÔM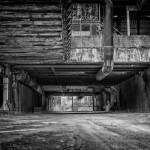 The second mix in our "Guest Sessions" series for ThisIsDarkness.com is prepared by Miljenko Rajakovic, the dark ambient and electronic veteran known for his projects TeHÔM and Principia Audiomatica. This mix is extra special for me because a previous mix done by Miljenko Rajakovic for the Wounds of the Earth zine made a huge impact on me, it was a big inspiration and a catalyst for me starting to create mixes. On this new mix, Rajakovic takes us on a dark and twisted journey through the many varied soundscapes of dark ambient & post-industrial. There are some well known musicians include, and some others that are up & coming in the post industrial world.
Listen to the mix here.
Horror Ambient – 3 Hour Seamless Dark Ambient Mix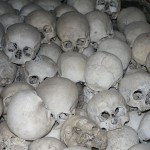 A horrific 3 hour seamless mix of the most chilling and tenebrous dark ambient music released over the last year or two. Dive into this one with all the bravery you can muster. The outer gods meet the most human of fears for an intense experience of 100% dark ambient desolation.
Listen to the mix here.
***You can find more mixes on the drop down menu
at the top of the page.***
Artist Spotlights
Northaunt – Artist Spotlight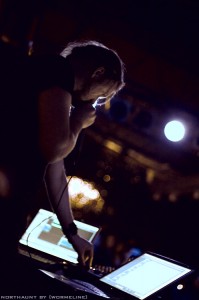 Find out what led the dark ambient artist Northaunt to his current position. What the recent track he contributed to our This Is Darkness compilation means to him, and what is in the near future for his project.
Read the article here.

Altarmang – Artist Spotlight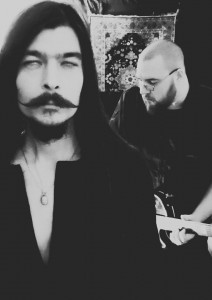 A detailed look at the dark ambient project Altarmang. Check out their track contributed to the new compilation This Is Darkness Presents Vol.1 Dark Ambient and also find out some more information about their debut album and some insight into the recording process behind it!
Read the article here.
Aseptic Void – Artist Spotlight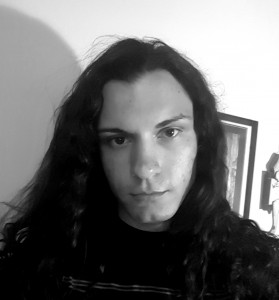 Aseptic Void contributed the opening track to This Is Darkness Presents Vol.1 Dark Ambient. Check out this brand new exclusive track, and also find out some more information about the various release by Aseptic Void over the years and find some insights by the artist into what makes him tick.
Read the article here.
Roadmap

There will also be other features that cater to the interests of dark ambient fans. There will be articles focusing on horror themes, post-apocalyptic themes, sci-fi themes, and the like. This Is Darkness will soon include short stories and poetry for the dark ambient listener. The themes of these will be wide ranging, but always focused on the interests of the dark ambient listener.
Background
Dark ambient is a tiny genre in comparison to others. Fans of dark ambient can find it hard to learn more about the happenings of the genre, since it is rarely covered by major webzines, magazines, and television music stations. With this in mind, This Is Darkness will attempt to fill this void. By providing fans with a weekly news summary of upcoming releases, concert coverage, and general news worthy topics, we will give fans a one-stop fix for their dark ambient appetites.
Critiques
In the formative months of This Is Darkness it will be extremely helpful for us to recieve any suggestions or critiques that readers may have to offer. If there is something you want to see here, please let us know, we may just add that feature!
Submissions
If you are interested in making a submission to This Is Darkness, please feel free to contact us at the following address: info@ThisIsDarkness.com
Help Support Us!
This Is Darkness started up with the help of a few great friends, but we need to keep things running. This is where you ladies and gentlemen come in! We need every little bit of help we can get to keep this thing moving, keep growing in exposure, size, and breadth of features!
If you would like to help support This Is Darkness, you can do so in two ways:
1. You can provide monthly support through our Patreon page here.
2. A one time donation can be made