Here are the dark ambient albums that we at This is Darkness have been listening to this month – some are new releases, but a few are older gems we've just (re)discovered. Please check these out by clicking on the Bandcamp links, and consider supporting the artists. Enjoy!
---
Esmam La Crowned – Coup De Grace EP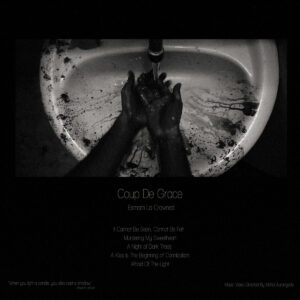 The latest release from Bangladesh based musician-photographer Esmam La Crowned is this gloriously dark and melancholic album that skillfully combines elements of dark ambient, drone, and electronica. This is a concept album, with the music providing a suitably disturbing and heartbreaking soundtrack to the unfolding tale. Esmam La Crowned has created something very special here, and on the strength of this release I am already checking out his previous releases. Highly recommended for fans of sad and soulful dark ambient!
---
Dragon & Jettenbach – Tales from the Algorithm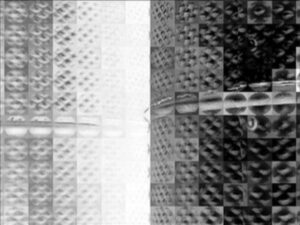 The debut album from Dragon & Jettenbach is this exceptional industrial-tinged dark ambient / drone album. It's dark, edgy, and disturbing, and it grabbed me by the throat right from the off – pulling me into the audio equivalent of a recurring glitch filled nightmare. And by that, I mean this album is amazing – breathtakingly so! The music is deep and multi-layered, and this is one of those wonderful albums that rewards the listener with something new each and every listen. I've had this on repeat play since I first heard it, and if you're a fan of the more industrial side of dark ambient / drone then you absolutely need to check this out!
---
Various Artists – Hauntology In UK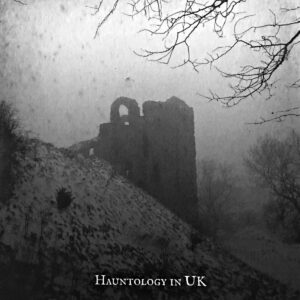 The latest release from the ever awesome Eighth Tower Records is a collection of tracks inspired by / paying homage to Mark Fisher, a philosopher, cultural critic and blogger, who popularised the concept of hauntology to describe a pervasive sense in which contemporary culture is haunted by the "lost futures" of modernity, which failed to occur. The resulting music is unnerving, otherworldly and (unsurprisingly) haunting, with each of the nine tracks provided by a different musician and each offering the listener something unique, while fitting perfectly into the overall eerie tone of the album. Wonderful!
---
Heldentenor – Blood Moons and Black Lakes: Chapter One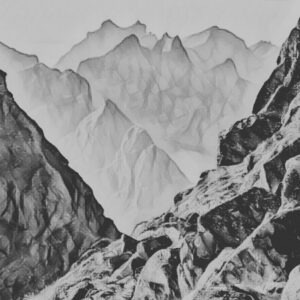 Sumatran Black is back with this deliciously dark album of dark ambient / drone / dungeon synth. This is one of those amazing albums where the combinations of genres works perfectly, taking the listener on an audio journey of discover without jarring them out of their reverie as eerie electronica blends effortlessly into ambient soundscapes and again into pulsing synth work. The end result is like listening to the soundtrack to a poignant soul-stirring movie that you know you've seen but can't quite remember. Incredible!
---
White Sleep – Everything Is Lucid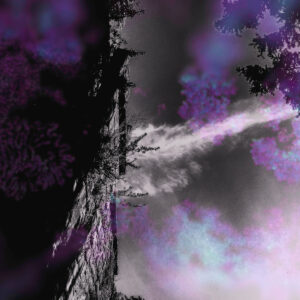 Everything is Lucid is the debut release from White Light, and features eight tracks of drone / dark ambient… with an added twist of refreshing techno influence to shake things up a little. This is music that doesn't give a damn about genres, and it won't be for everyone – but if you love it when your dark ambient / drone takes risks, then you will really enjoy this rewarding soundscape of differing textures and genre-hoping inventiveness. Awesome!
---
Scott Lawlor – Turn Around and You're Dead in Your Dreams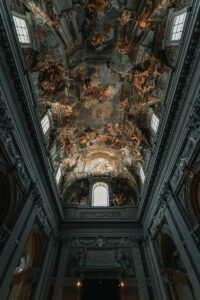 Scott Lawlor continues to create and release the most incredibly immersive ambient / dark ambient music, with each album providing the listener with an almost meditative experience. Turn Around and You're Dead in Your Dreams is no different, with soaring soundscapes that wash over you in waves of mellow synth tones and drones. Scott does an amazing job of creating music that is relaxing and soul-affirming, while retaining a subtle undercurrent of darkness that means it never becomes twee. This is another impressive album from one of the genre's leading lights, so if you haven't checked out any of his work before now, what are you waiting for?!
---