Here are the dark ambient albums that we at This is Darkness have been listening to this month – some are new releases, but a few are older gems we've just (re)discovered. Please check these out by clicking on the Bandcamp links, and consider supporting the artists. Enjoy!
---
Michael's Picks for April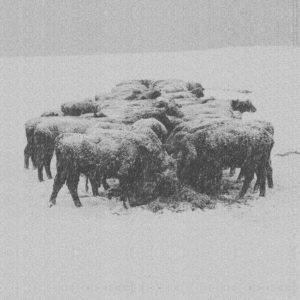 bvdub – Ten Times the World Lied
I've been a huge fan of bvdub since I first found his work on Glacial Movements 2017 album, Epilogues for the End of the Sky (read my 2017 review here), which was a beautifully bleak piece of arctic drone with fleeting glimpses of more trance/electronica type vibes. Ten Times the World Lied returns Brock van Wey to the Glacial Movements label for another album which shares many similar vibes to the aforementioned work, ranging from moments of engulfing tension to a minimal and endearing, piano-laden beauty. As if one is wandering alone through a mild northern storm, reminiscing on times of love and others of despair, giving each their due importance. As many of us walk/sit/work alone during these hard times, bvdub's sounds seem ever-important and timely.
Digital album available on Bandcamp here.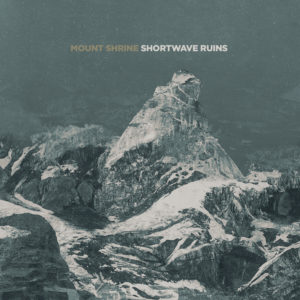 Mount Shrine – Shortwave Ruins
Mount Shrine is back with another variant on their signature combo of delicate field recordings, slowly evolving drones and the occasional samples of 'radio-transmission' voices. Shortwave Ruins brings these radio samples to the forefront, making for a more active listen than the previous albums. It's certainly a perfect album for the hours winding down before bed, and for those that sleep with the TV on, this would be a useful replacement! For me the album evokes the same sort of frigid ambient, which simultaneously has a heart-warming effect, for which I often go to Northaunt, which is my next recommendation for the month!
Digital album available on Bandcamp here.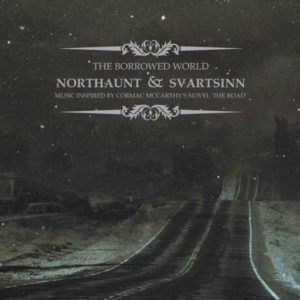 Northaunt/Svartsinn – The Borrowed World
This is an album that solidified my love for dark ambient. It is inspired by 'The Road' by Cormac McCarthy. While there is never a bad reason to pull this vinyl out and give it a spin, it seems even more appropriate during this current pandemic. You can check out my previous deep analysis of the album/book here, and an interview I did with Hærleif Langås of Northaunt here.
Digital album available on Bandcamp here.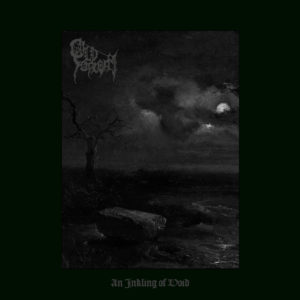 Old Sorcery – An Inkling of Void
Old Sorcery is back with a new EP, An Inkling of Void, running slightly over 20 min. The album is presented on Electronic Purification Records in a vinyl edition, which also includes 2018's The Path Lies Hidden EP on it's reverse side. An Inkling of Void is one of the more subtle releases by Old Sorcery, focusing more on dreamy synths than their more frequent and overtly dungeon synth vibes of the previous full-length releases.
Digital album available on Bandcamp here.
---
Rich's Picks for April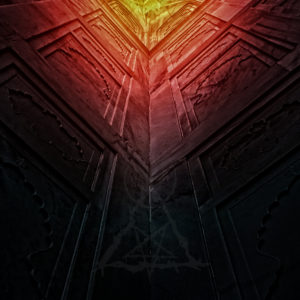 Obsidian Relic – Obsidian Relic
Daniel Edenfield's previous releases have been black metal / darkwave (Throne of Anguish), dungeon synth / soundtrack (Seregost), and cinematic audio horror stories (The Night Keep). His latest project, Obsidian Relic, takes the dark ambient elements present on those albums, to the next level – with brooding synth work, eerie drone soundscapes, and post-industrial undertones. The end result in an impressive album that I've had on repeat play for days. I will definitely be watching out for future releases from this artist.
Digital album available on Bandcamp here.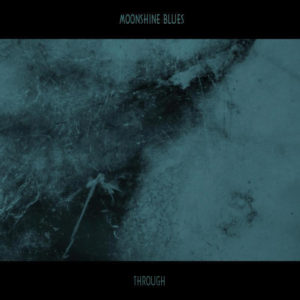 Moonshine Blues – Through
Through is an album of mesmerising, melancholic soundscapes – where drones, strings and synths have been expertly combined to create music that is incredibly beautiful… and almost unbearably heartbreaking. All five tracks are imbued with a real sense of sadness and regret, and the listener is taken on an emotional journey of sorrow and self-reflection that is simply wonderful.
Digital album available on Bandcamp here.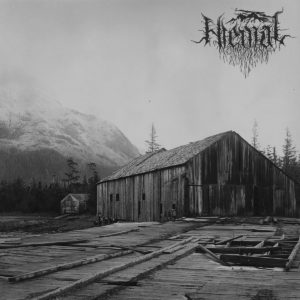 Hiemal – Vacant
Hiemal is fast becoming a favourite of mine – the winter-themed drone ambient soundscapes he creates never failing to chill me out and transport me away from everything. Vacant is one of his more meditative albums, with long form drones blended perfectly with the gentle sounds of wind-swept trees and distant birdsong. This is music to lose yourself in.
Digital album available on Bandcamp here.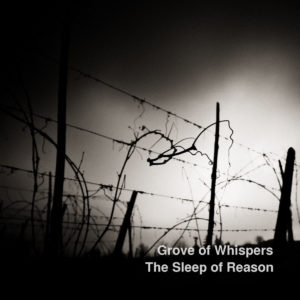 Grove of Whispers – The Sleep of Reason
This album of drone ambient / dark ambient provides the perfect soundtrack to the unfolding pandemic, with its bleak, haunting soundscapes… and pleasantly soothing undertones. This is deep, multi-layered music, and listening to it is an intense experience. The world is going to hell, but The Sleep of Reason tells us there is still hope…
Digital album available on Bandcamp here.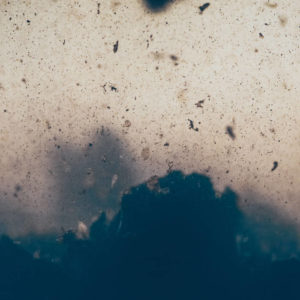 Wings of an Angel – Surrender to Emptiness
Israeli Wings of an Angel describe the music they create as "… spiritual ambient & drone music for meditation, dreaming and sleep… " and, listening to the dreamy warm drones of Surrender to Emptiness, I have to say that's an accurate description. This is beautifully calming music, ideal for unwinding and drifting off to sleep at the end of a hard day.
Digital album available on Bandcamp here.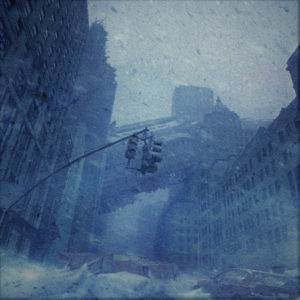 Archean Nights – Metropolis
The latest release from French artist, Archean Nights, is an album of unsettling dark ambient / drone ambient, that conveys a real sense of dread and growing unease as it plays. The immersive soundscapes are truly captivating, with so many subtle nuances to pull you in, and each listen provides a powerfully emotional experience.
Digital album available on Bandcamp here.