Here are the dark ambient albums that we at This is Darkness have been listening to this month – some are new releases, but a few are older gems we've just (re)discovered. Please check these out by clicking on the Bandcamp links, and consider supporting the artists. Enjoy!
---
Beyond The Ghost – Eternal Drift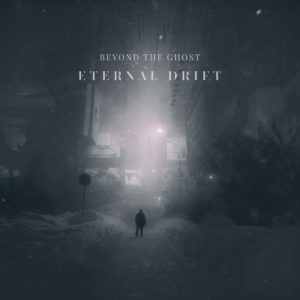 I'm a big fan of Beyond The Ghost's previous offering, You Disappeared, so I was thrilled when I heard he was releasing another album on the Cryo Chamber label. Eternal Drift is a dark, brooding album, of cinematic soundscapes that provides the listener with an audio experience that manages to be both melancholic and disturbing. The unsettling drone sounds are complimented by haunting piano and cello work, resulting in music that is sad and despairing, but has an underlying human warmth to it. This is an incredible album, and with it, Pierre Laplace has firmly established himself as one of the masters of the genre.
---
Bonzaii – A Person / Life on a Blade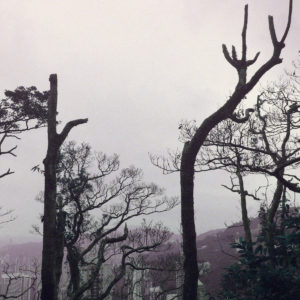 These two tracks from German artist, Bonzaii, have been stuck in my head for the last week, in a wonderfully endless loop of wistful poignancy. Discordant drones and low tempo synth patterns are expertly blended together to create something very special. This music provides the perfect soundtrack for reminiscing over days long past and remembering old friends… and maybe a spot of soul-searching. I can't wait to see what Bonzaii releases next.
---
Paul Vinsonhaler – Antigonish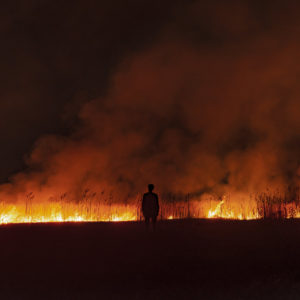 Strictly speaking, this isn't dark ambient – not in the purist sense – but, this electronic / industrial / soundtrack album definitely includes a number of dark ambient elements. This is dark and edgy music, the kind that grabs you by the throat right from the off and doesn't let go until the album has finished. As a result, Antigonish may not be for everyone – but I was completely blown away the first time I played the album… and I've had it on repeat play ever since.
---
Equal Stones – Catharsis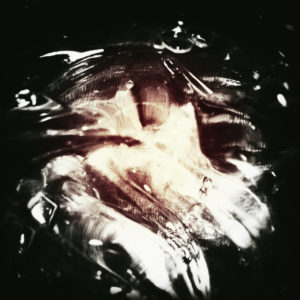 Ambient producer, Amandus Schaap, describes his latest release as "… a very personal record, mostly functioning as a form of therapy and to release long emotional blockage…" which gives you a good idea of what to expect of Catharsis. This is heartfelt, powerful music – sad, moving and almost overwhelming at times. It's beautiful, yet bleak stuff, and if you're in the mood for something on the downhearted side, this album is perfect.
---
Anne Sulikowski – Bedroom Drone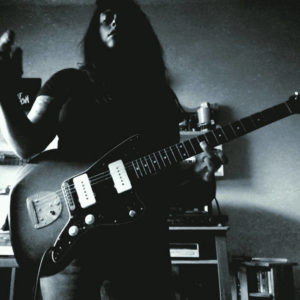 This impressive collection of drone and lo-fi electronic music is the latest release from Canadian composer, Anne Sulikowski, who uses guitar, loops, synths and pedals to create unique sonic landscapes. This is a laid back, chilled out album of experimental electronic and ambient music that is soothing and cinematic in equal measure. I will definitely be checking out more of Anne's music, and with with an extensive back catalogue of 73 (!) releases, I know there will be plenty to keep me entertained for a long time to come.
---
Mind over MIDI – Skuddår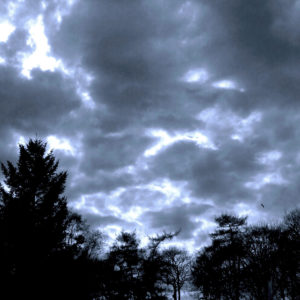 Mind over MIDI's latest release is an album of arctic inspired drone ambient. Helge Tømmervåg has done an amazing job of combining natural field recordings with subtle synth work and drone sounds, to create beautiful meditative polar soundscapes. This album transports the listener to the far, wild reaches of Norway, away from all the every day stresses of modern life. Wonderful.
---