Here are the dark ambient albums that we at This is Darkness have been listening to this month – some are new releases, but a few are older gems we've just (re)discovered. Please check these out by clicking on the Bandcamp links, and consider supporting the artists. Enjoy!
---
Mila Drone and Dragon & Jettenbach – Split [IND106]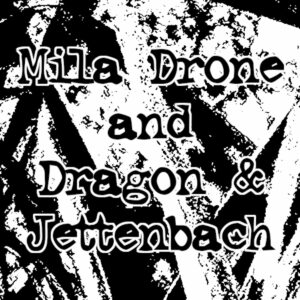 Tampa based Inner Demons Records is a transparent, socially liberal, d.i.y. experimental music and noise label that releases very cool music. Their latest EP is a split release, with the first track being a haunting guitar based drone by Mila Drone that is distorted, chugging and heavy as hell – but manages to also be wonderfully melancholic. The second track is by Dragon & Jettenbach and, though less harsh, is no less unsettling – with eerie drone that washes over you in waves and with an increasing sense of unease. This is an EP highly recommended if you're a fan of drone and experimental music with an edge. Glorious.
---
Fani Konstantinidou – Bacterial Dance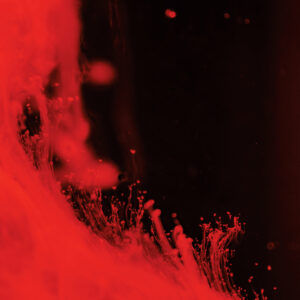 The latest release from the ever cool Decaying Spheres label is this wonderful album from Bacterial Dance, consisting of two twenty-minute live electronic performances recorded in the Netherlands. Track one (which "…amplifies the sounds of obscure microscopic organisms from an unexplored world…") is a glitchy and unnerving number that grows in intensity as it plays, before lulling the listener with a moment of calm before the discordant pulsing drone brings things to a close. Track two features field recordings, (goat bells, talking, the sounds of insects) alongside subtle drones to create an incredible sense of place, before the field recordings take a dark turn as the track nears it end. It's incredibly well done and a must listen for fans of drone and field recordings. Awesome.
---
Various Artists – The Dystopian World of J​.​G​.​Ballard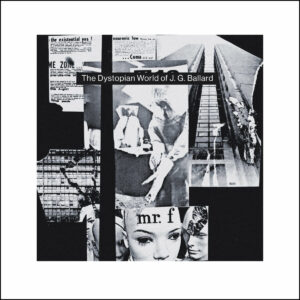 The Dystopian World of J​.​G​.​Ballard is another great compilation album from the Zero K label, featuring music from an impressive range of musicians (including HLER, JARL, and Lars Bröndum to name just a few). The album "… provides sound descriptions of the dystopian world … in his novels and short stories, creating an imaginary soundtrack of those s/f masterpieces …" with tracks of experimental, post industrial, drone, dark ambient, and electronica all fitting together nicely to create a remarkable listening experience. The album does have a cohesive feel to it, and yet the moods of the tracks vary: some are dark and confrontational, others are meditative and lo-fi, others yet are noisy, a number are minimalist, and others are challenging and disturbing. Fantastic.
---
Dragon & Jettenbach – Retrocede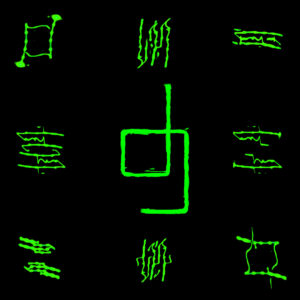 The latest album from Dragon & Jettenbach features 5 tracks of reworked compilation submissions. Strictly speaking, only track 5 could be considered "dark ambient", with the others being a heady mix of electronica, idm, industrial, and glitch – but it's all so well done that the genres simply don't matter! This album sounds like a sci-fi movie soundtrack – and would be perfect to listen to as a cyberpunk / dystopian story plays out on the big screen in front of you. Wonderful.
---
Hiemal – Cascapedia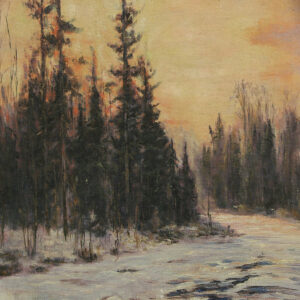 Cascapedia is a new release from one of my personal favourites, Hiemal. Those who have heard his stuff before (and if you haven't, why not?) will know what to expect – winter soundscapes with field recordings that compliment slowly evolving drones / ambient drones. As always, listening to these tracks is a wonderful way to relax and lose yourself, as the almost hypnotic music transports you away to lands of ice and snow. Beautiful.
---
Scott Lawlor – A Halo of Dark Icy Worlds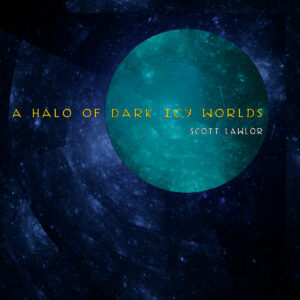 Scott Lawlor's latest release is an album of minimalist drone / cosmic space ambient that does an amazing job of making you feel like you're there, in the far reaches of outer space. This is one of those gorgeous albums that is perfect for chilling out to and losing yourself in – as expertly blended multi-layered tracks of subtle drone take you on an interplanetary journey. I've had this on repeat play since I first heard it. Breathtaking.
---
A°🄳+S/P°₂₃ – Monolith II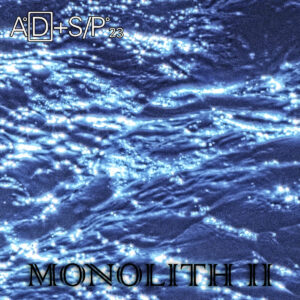 The Sombre Soniks label is another of my favourites, and their latest release is this second collaboration between A Demon Sheen (Grist) and P23 (Akoustik Timbre Frekuency), which features an impressive two hour track of evolving drone / processed guitar soundscape. This is one of those joyous albums that offers something different each and every time you listen to it, as the sonic nuances and subtleties are discovered and savoured. Fabulous.
---