Here are the dark ambient albums that we at This is Darkness have been listening to this month – some are new releases, but a few are older gems we've just (re)discovered.
Please check these out by clicking on the Bandcamp link next to each review (or by clicking on the BNDCMPR link at the bottom of the page), and please consider supporting the featured artists. Enjoy!
---
CrAwE – Tre​(​O​)​w Dr​ē​Am​-​Cr​æ​ft​)​)​)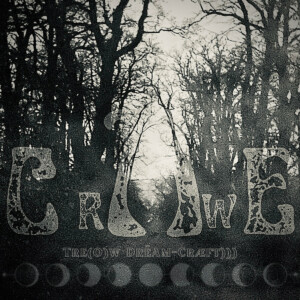 Regular readers will know that I a massive CrAwE fan – so I was absolutely thrilled when I learned that Adam was releasing this new 10 track album! As with his previous releases, the music here is a breathtaking blend of bow-played guitar based drone, synth work, tape loops, and field recordings. The end result is the audio equivalent of the apocalypse – full of brooding, haunting, doom-laden soundscapes. Simply wonderful.
---
Eudscher – SN23001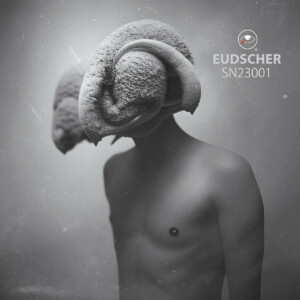 Eudscher is the brainchild of Belgian musician, Olivier Désir, who combines ghostly percussions and hypnotic drones to create a sonic experience that is both soothing, disturbing and captivating. His latest release, SN23001, is a 7 track collection of eerie, otherworldly minimalist soundscapes that effortlessly combines elements of electronica, noise ambient, and more traditional dark ambient. It's incredible stuff, that draws the listener into an audio adventure that is part nightmare, part melancholic trip. Awesome!
---
Abandoned Toys – Where Tides Defy the Moon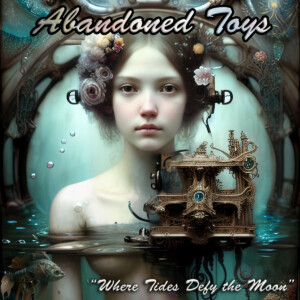 The latest release on the Mythical Records label is this gorgeous album from Abandoned Toys, which beautifully combines dramatic neoclassical arrangements with dark ambient soundscapes. The end result is jaw-droppingly good – uplifting in parts, soothing in others, yet with a dark undercurrent running through it all. This is one of those albums that you lose yourself in, as the ethereal soundtrack unfolds and carries you along with it. A definite must-have for fans of neoclassical and avantgarde dark ambient!
---
Various Artists – Mysterium, Incubus et Terror. Music inspired by Edgar Allan Poe stories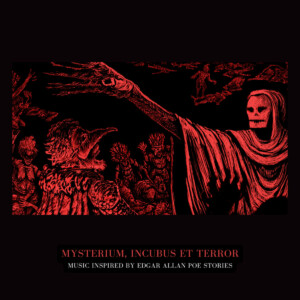 Raffaele Pezzella (a.k.a. Sonologyst) does an incredible job of curating albums with a common theme (previous examples have included Dracula, HP Lovecraft, and David Cronenberg, to name just a few) and his latest release on the Eighth Tower Records label is this album of music inspired by Edgar Allan Poe stories. The music featured over the course of these 10 tracks is primarily dark ambient in nature, but there are also elements of noise, experimental, drone, and industrial – meaning that each track offers something different for the listener. This is one of those albums to give yourself nightmares as you listen to it alone in the dark. Terrifying!
---
Bonzaii – Das D​ä​mmern Der Welt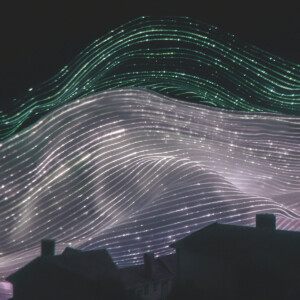 I'm a huge fan of both Bonzaii and the Decaying Spheres label, so I was delighted when I discovered this new 6 track album! This is another gorgeous release from Bonzaii, with discordant drones, field recordings, and low tempo synth patterns expertly blended together to create something very special. There is something about this music that fills me with a wistful poignancy, leaving me yearning for days long past and friends long lost, and the whole listening experience feels truly magical. Stunning.
---
Scott Lawlor – Screaming at the Light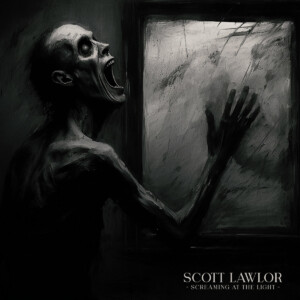 This new release from Slithering Black Records sees Scott Lawson returning to the darker side of his wide musical repartee, with eerie drones and sinister dark ambient soundscapes combined perfectly to create an album that somehow manages to be both disturbing and soothing in equal measure. This is very highly recommended for fans of cinematic dark ambient and ethereal haunting drones. Fabulous!
---
Michael Bonaventure – Works 2018 – 2023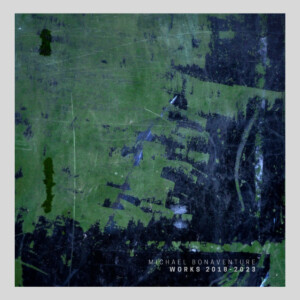 This collection of recent works by Michael Bonaventure features mesmorising drone and dark ambient soundscapes, created in large part through the use of a hammond organ. The resulting organic music offers a refreshingly classical, old-school take on the genre, with each and every track offering something a little different. In places this is dark and broody, in others it is more playful and almost joyous – but running throughout the entire album is a melancholic, almost bleak, undertone that means this will appeal to all fans of the dark ambient genre. Wonderful stuff.
---
Mount Shrine – Lost Loops Collection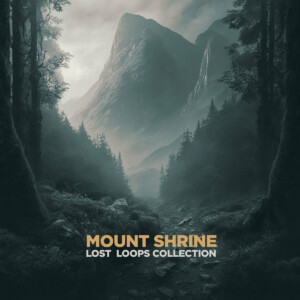 César Alexandre a.k.a Mount Shrine was an incredibly talented and well-liked dark ambient musician, who sadly died from covid in 2021. This latest release from Cryo Chamber compiles all currently known underground albums, singles and EPs produced by Mount Shrine into an impressive 4 hour album of timeless music, full of shimmering, organic textures. The music here is quite simply breath-taking, and I've had this on repeat play since I first heard it, losing myself in its depths for hours. An absolute must-have of an album. Beautiful.
---
Various Artists – Anthology Of Electroacoustic Music From Finland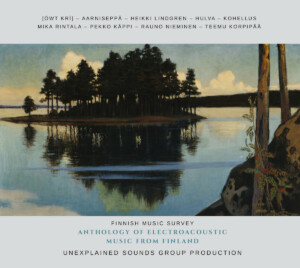 This latest release from the ever awesome Unexplained Sounds Group label is this impressive compilation of electro-acoustic music from Finland, with 9 tracks of dark ambient / experimental / drone that each offer something different, yet combine perfectly to create a flawless album from start to finish. I've really enjoyed listening to this album, and on the strength of what I've heard here, I've already been checking out some of the contributors to see what else they've released. This rewarding album is highly recommended for fans of electro-acoustic music, or for those looking for something a little different. Fantastic stuff.
---
Spacecraft – Ethereal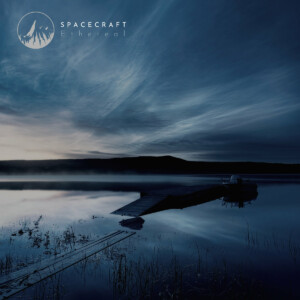 I'm a big fan of Mumbai based Spacecraft, so was delighted when I heard there was a new album of his downtempo ambient soundscapes. As the name suggests, the music on Ethereal is light, delicate, and beautiful – with slowly evolving drones skillfully blended with gentle synths and subtle soundscapes. The end result is simply gorgeous, with a soothing, almost meditative vibe that makes this album perfect for relaxing and unwinding to. Wonderful.
---
Ian Nyquist – BLACK EARTH CAIRN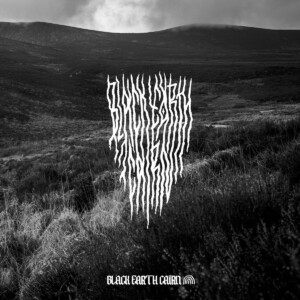 Inspired by cathartic expeditions through the Wicklow Mountains near his home in Dublin, Black Earth Cairn is an album of haunting dark ambient and drone soundscapes that perfectly captures the mood of the bleak and unforgiving landscape. Utilising the "visceral, brutal, metallic quality" of his bass guitar, Ian Nyquist has created an album that is dark, otherworldly, and disturbing in equal measure. This is not an album for the faint-hearted, but one that will reward those who listen to it. Gorgeously dark!
---
Dragon & Jettenbach – Interesting Times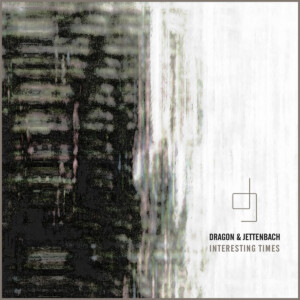 I'm a massive fan of Dragon & Jettenbach, falling in love with each and every album they release. Their latest album, Interesting Times, is a masterpiece of electronic ambient drone, with 8 tracks of atmospheric soundscape dark ambient sprinkled with elements of glitch and post-industrial excellence. This is another album I've had on repeat play since I first heard it – with each listen offering me something new as I dive deep into its discordant depths. An absolute must have for those who like dark ambient / drone with an electronic edge. Incredible stuff.
---
Phoan – HARVEST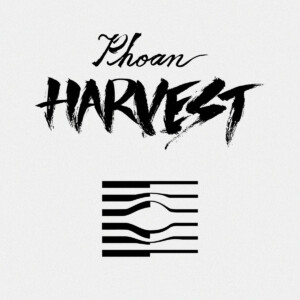 The latest release from Italian sound designer & experimental electronic music composer Phoan, is this wonderful collection that includes his first 2 EPs, a demo, and a track from a compilation released by the Tiny Drones For Lovers label. I'm a huge fan of Phoan's first EP, so it's great to have all of his music on a single release, and the inclusion of the demo and compilation album track is a nice bonus. The music here is stunning, with subtle synth sounds perfectly blended with soaring drones, resulting in music that gets the balance between dark ambient and experimental electronica spot on. Highly recommended!
---
HANDALIEN – Apocalypse (single)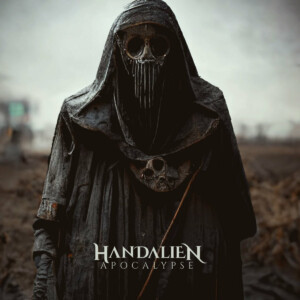 Handalien creates cinematic dark ambient, and their latest release, Apocalypse, is a breathtaking 18 minute track of eerie and atmospheric dark ambient. Featuring skillfully blended field recordings and evolving drones, this is a dark and brooding piece that sucks the listener into its black depths as it slowly unfolds. This is one of those gorgeously dark tracks made for listening to as you lie on the sofa with the lights out. Simply wonderful.
---
Loss – I Kill Everything (Reissue)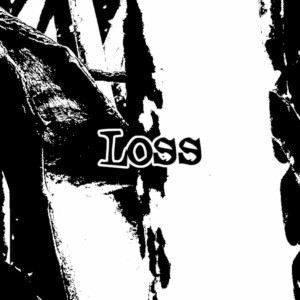 The latest release from the awesome Inner Demons Records label is this re-release from label owner Dan's own project Loss. His debut album, I Kill Everything, was originally released on the Spectre label back in 2005, and is now available again and includes 2 additional remixes. This is very much on the "noise" side of the dark ambient genre, with aggressive industrial beats and screeching glitches added to the mix to create a soundtrack for the dystopian future we're already living in. Highly recommended!
---
Various Artists – Music For Abandoned Monasteries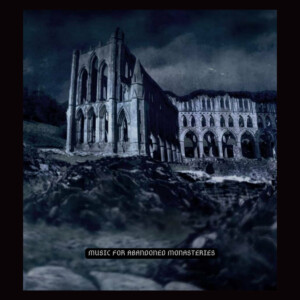 Music For Abandoned Monasteries features 15 tracks of haunting dark ambient / drone, with each track providing a creepy soundscape perfect for exploring these abandoned ancient buildings. Featuring a range of talented musicians, including Mombi Yuleman, Michael Bonaventure, Torus Dome, and Kloob to name just a few, this is an album that rewards multiple listens, with something new to discover each and every time you wander through the crumbling ruins. Gorgeous.
---
LAN Formatique – Mud & Flame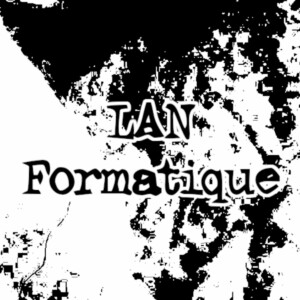 Another release on the awesome Inner Demons Records label, this is an incredible album of harsh and aggressive noise ambient, with a brooding undercurrent and a melancholic sense of despair running through it. This is another album I've had on repeat play, with the skillful blend of dark ambient and noise ambient drawing me in again and again. In places, this isn't an easy listen, but LAN Formatique has created something special here, and this is an album that will reward those who take the time to explore what it has to offer. Stunning.
---
Click on the below image to go to this month's This is Darkness playlist on BNDCMPR, which features 1 track from each of the above albums:

---