Here are the dark ambient albums that we at This is Darkness have been listening to this month – some are new releases, but a few are older gems we've just (re)discovered. Please check these out by clicking on the Bandcamp links, and consider supporting the artists. Enjoy!
---
Ruptured World – Shore Rituals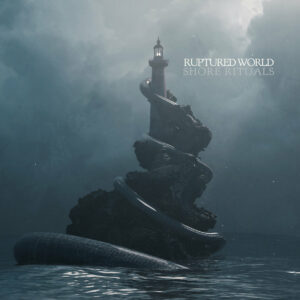 I am a huge fan of Ruptured World, with each album combining haunting soundscapes with immersive story telling in a manner that is simply break taking. In this, Alistair Rennie's latest release, we take a break from his Planetary series and instead explore the enigmas of the sea and the eldritch legions of the deep. Dark and edgy drones are complimented by eerie and disturbing field recordings, resulting in a goose bump inducing masterpiece of dark ambient. If you're a fan of the Archeoplanetary album, or any dark ambient with an undercurrent of existential horror, then you will really enjoy this. Fantastic!
---
Sanatana – Sanatana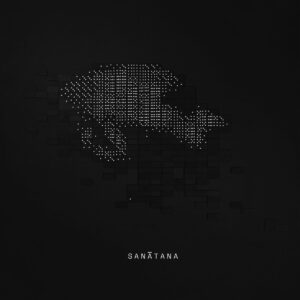 Sanatana's impressive debut album of experimental / avantgarde music uses electro-acoustic processing techniques to fuse dark ambient, drones and noise elements together to create something rather special. In places the music here is soothing and life affirming, in others it is harsher and more challenging, but it's all so beautifully done that the audio experience is rewarding throughout. This is one of those multi-layered albums that provides you with something new each time you listen to it, and is perfect for exploring your sense of self and your place within the eternal cycle of life. Wonderful.
---
DEN SORTE DØD – Den Sorte Død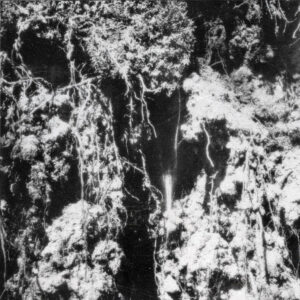 The latest full length release from Offermose and Angst melds Berlin School ambience with dungeon synth soundscapes, resulting in an album that is comforting and sinister in equal measure. The here is music is lush and deep, pulling the listener under its spell with its gentle pace and emotive tones. Highly recommended for those looking for something with melancholic undertones and an introspective vibe!
---
58918012 – Signals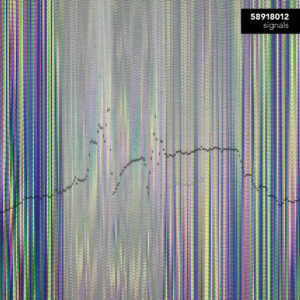 Ukranian dark ambient musician 58918012's latest release is an album of gorgeously warm lo-fi mixture of electronica, dub techno, dark ambient, and noise, and featuring heavy use of tape loops. Listening to the album provides a wonderfully relaxing dream-like audio experience, as strange electronic glitches and patterns work their hypnotic magic on you. In places the music reminds me of Boards of Canada (no bad thing!) and fans of soft, experimental electronica will absolutely adore this. Fantastic stuff!
---
Tir – Persepolis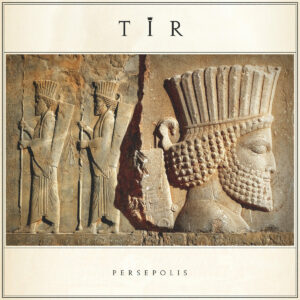 Tir's latest album, a "redux" re-release of his 2019 album, The Vanished Civilization of Xattoth, is a neo-classical masterpiece. Dark ambient soundscapes blended with field recordings and multi-textured layers of classical music, create an awe-inspiring audio journey through the wonders of ancient times. This expanded re-release has added fresh orchestrations to the original, and many of the compositions have been extended to uncover a much darker side of the "Persepolis" narrative, and the end result is simply stunning. Highly recommended!
---
Die Toten Mäuse – Die Toten Mäuse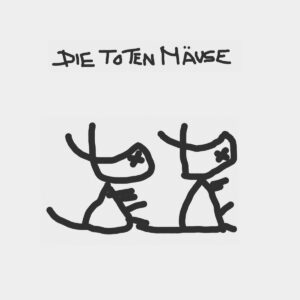 Die Toten Mäuse is the first release from German micro-label, Zustandsaufnahmen, and is an intriguing experimental album of dark ambient electronica. With additional audio elements from viola, loops, and samples, Marco Pascarelli and Fausto Caricato have created something unique and rather special. Each listen reveals something new, and I found myself revisiting the album again and again, each time excited at what I would discover. Incredible!
---
Tarme Til Alle – Penitentes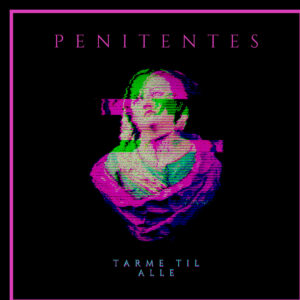 Tarme Til Alle's latest release is an album of dark and edgy synth-laced dark ambient. There are moments of calm and introspection, but the overall vibe is one of darkness and threatening undercurrents. This is the perfect soundtrack to the dystopian movie we're now all living in – bleak, unforgiven… but tinged with hope. With this release, Roberto Quezada has demonstrated again what a talented musician and producer he is – and I will definitely be keeping an eye out for what he does next!
---
INSEON – ESPR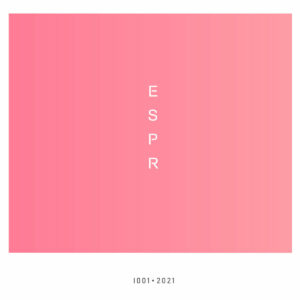 David Henriques is a Portuguese artist and musician based in Lisbon, and this – his first release under the moniker Inseon – is an impressive album of downtempo ambient / electronica, with subtly blended elements of piano, dark ambient soundscapes and field recordings added to the mix. This album is clearly a work of love, with the music providing a rewarding and intimate, heartfelt audio experience for the listener. It's beautifully done, and well worth checking out if you're looking for something life affirming. Wonderful.