Author: Mortiis
Book: Secrets of My Kingdom: Return to Dimensions Unknown
Release date: March 2018
Publisher: Cult Never Dies / Crypt Publications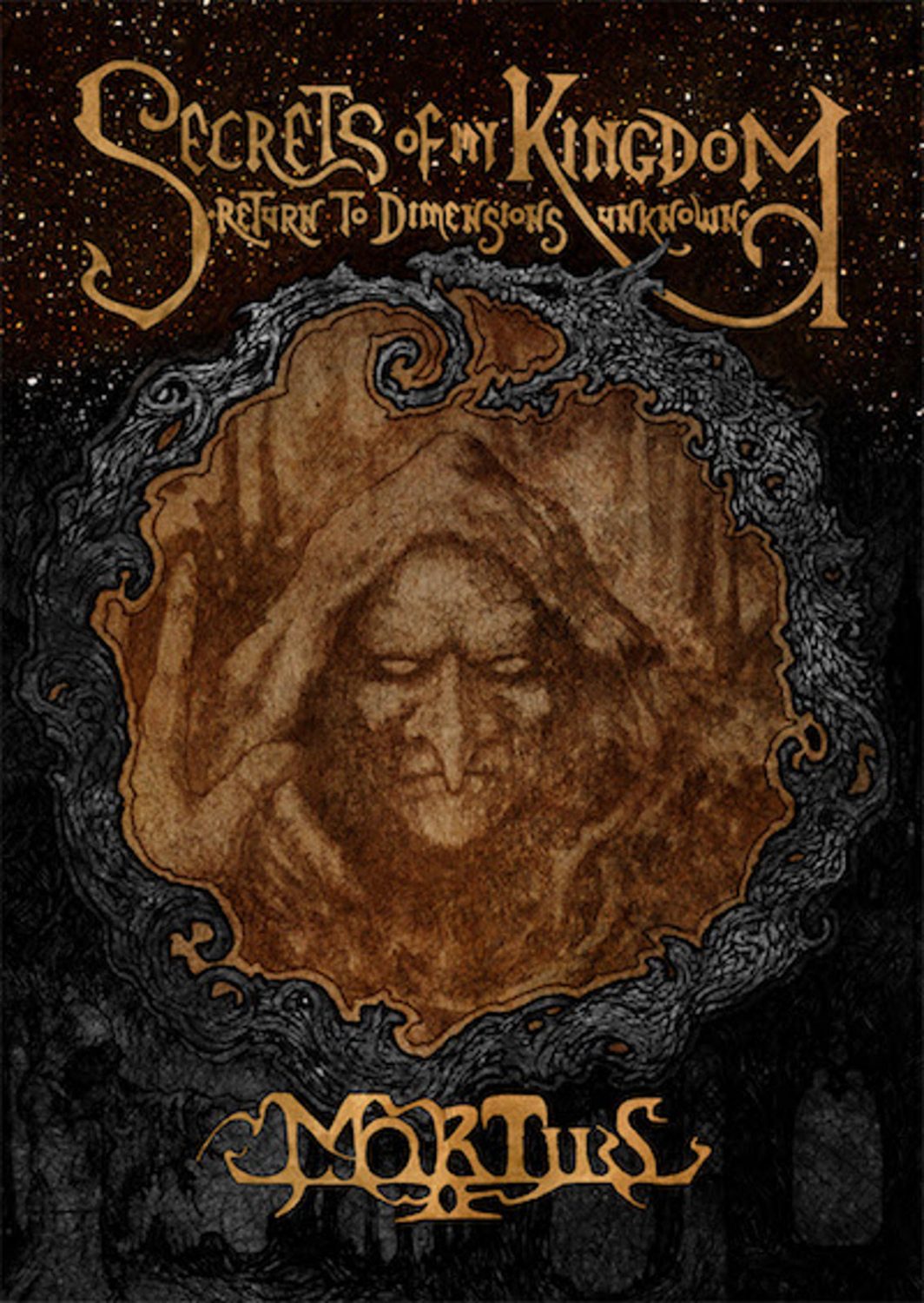 Mortiis is a name that needs little introduction in the dark ambient community. His work on Cold Meat Industry in the 1990s helped to spawn a new genre, which he called dark dungeon music at the time. What was once a light scattering of artists creating music in this style has, over the past few years, turned into a blooming community of eager artists and listeners. These sounds have slowly been re-labeled as dungeon synth.
After years of keeping distance between his Era 1 sound and his current industrial rock sound, Mortiis has recently reexamined his Era 1 material. Understanding its impact and realizing its value to the dungeon synth community Mortiis has since started the process of re-releasing all material from that first era. New vinyl and cassette editions have been crafted for his Era 1 releases. All these vinyl editions have had their cover-art reimagined by David Thiérrée.
Secrets of My Kingdom: Return To Dimensions Unknown is the final element in the re-invigoration of Mortiis' Era 1. The first edition, originally titled just Secrets of My Kingdom, was released in 2001 on Earache Records in a limited leather-bound edition of 850 copies. By that time Era 1 was becoming a fading memory for him, and The Smell of Rain was driving him into new and uncharted territory. Nonetheless, those 850 copies found homes. Since that time, the book has continued a life of its own in the second-hand trading/selling world. Through this year, especially with the recent bloom of interest in Dungeon Synth, the original book was easily selling for $150+ in the used book and band merch markets. With all this excitement around the world about dungeon synth, multiple featured Bandcamp Daily articles, exponentially growing Facebook groups and message boards, high quality new record labels being established, Mortiis decided to reexamine this book to see if it still had potential and relevance 15 years on. Deeming its pages worth discovery by this new dungeon synth community, Mortiis went about the process of updating and re-releasing the book.
For those familiar with the original version, everything you may have liked about the content will still be intact. All the original illustrations by Juha Vuorma and Mark Riddick have been retained, as well as all the original text. But this edition has been expanded in many ways. Readers will immediately recognize the new, aforementioned cover-art by David Thiérrée. The book starts with some reflections on the original book and it's re-imagining, before jumping right into the original material. This is then followed, starting on page 154, with a large section of original notes, handwritten lyrics, and unused texts. These are all direct photocopies of the original texts/sketches, and they are given explanation where needed for context. There is then an extensive interview with Mortiis, covering many topics related to his Era 1 work and its legacy. There are also interviews with artists Juha Vuorma, Mark Riddick, and David Thiérrée; as well as Mortiis' contemporaries Forgotten Kingdoms, Balrog, Chaucerian Myth, Proscriptor of Equimanthorn and Absu, Tomas Pettersson of Ordo Rosarius Equilibrio, and finally Albert Mudrian of Decibel magazine. The book closes with 26 illustrations by David Thiérrée which are based on the texts in the book, and were used for select Mortiis performances in 2017.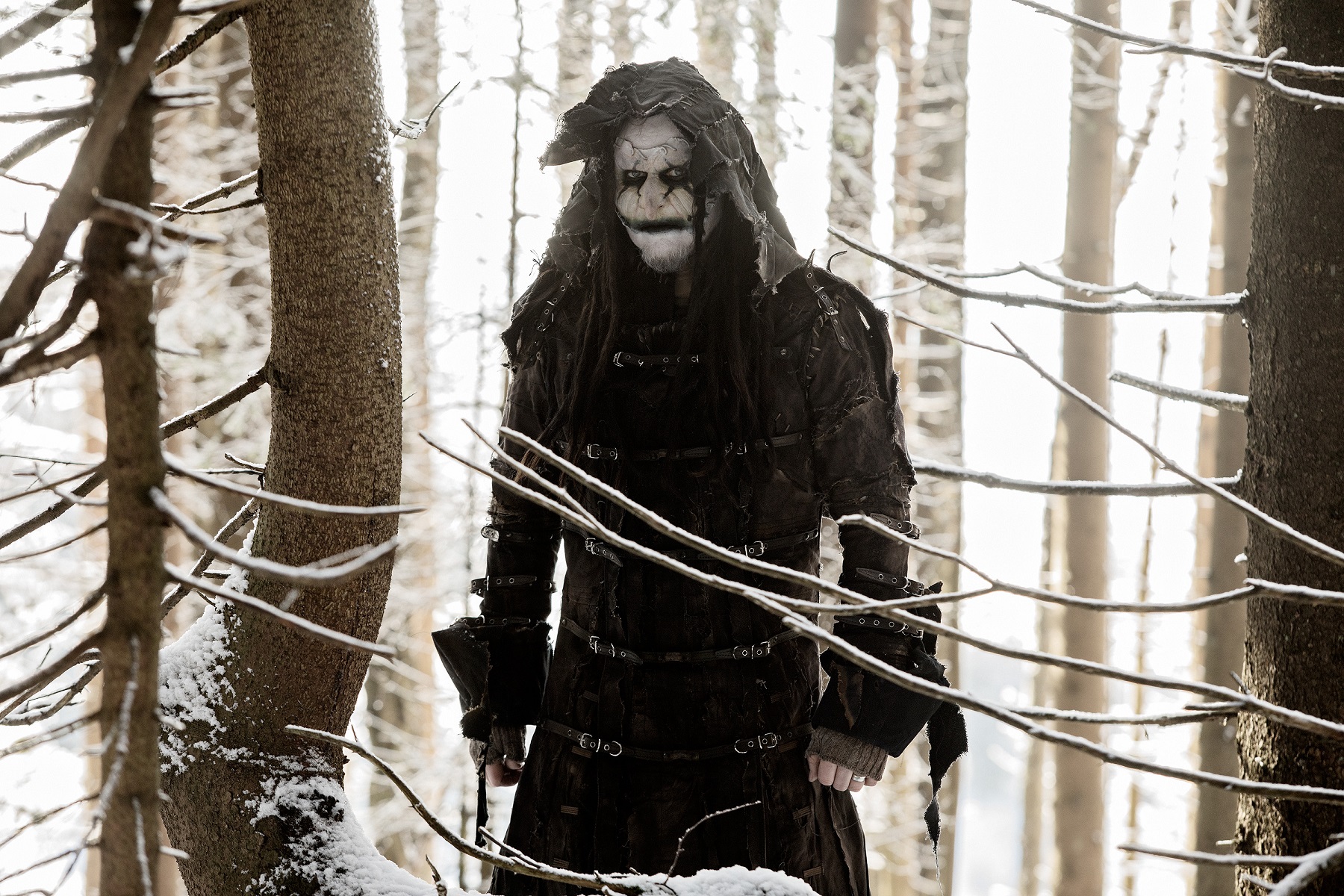 I didn't truly appreciate the Era 1 work of Mortiis until well passed it's prime. Like many, I didn't fully discover dungeon synth until this most recent boom in popularity. Then, like so many others, I began working backward, discovering the material which has found such a warm place in the hearts of Mortiis fans for over two decades. Even Mortiis had to go back and sort of rediscover/reevaluate his own material, after so many years of disregarding Era 1. Whether you believe Mortiis sincerely returned to Era 1 out of a genuine longing to revisit his roots or, alternatively, you think this is all an opportunity for a cash grab, I don't think this issue should matter too much to those genuine fans of Era 1 Mortiis. My opinion is that he is being genuine and is very pleased to see such renewed interest in his early work. But even if he isn't being genuine, we cannot deny that it is wonderful to have access to new cassette and vinyl editions of some of his classic albums. A new edition of Secrets of My Kingdom will be very welcome to newer Mortiis fans that discovered the original book, but found that they could not possibly afford to curate a copy for themselves. It will also be welcome to any longtime fans that may have sold, lost, or destroyed their original edition, and have since had a longing for its return.
Critically, Secrets of My Kingdom: Return To Dimensions Unknown has its ups and downs. The original text by Mortiis isn't necessarily the most eloquent or engaging material. Reading through the poems, I'm not surprised that Mortiis continued with his music career and set this written medium aside. Nevertheless, the original text accounted for the sales of the original edition, and is the main attraction for this reissue. What Mortiis lacks in poetic technique, he makes up for in depth of content. Those that are interested in gaining a deeper understanding of the greater story and framework behind Era 1 Mortiis albums will find this collection indispensable. The second positive element, and a reason I was interested in buying a copy, is the addition of context and commentary. Reading Mortiis' reflections on this book, years after its inception, and seeing how it has impacted others helps give new fans a better idea of Mortiis' history from an emotional standpoint, rather than technical. I was also very impressed with the work of David Thiérrée on the vinyl re-issues, so I was eager to see the final section of the book with his graphical interpretations of Era 1 events, characters, and scenery. I would have liked to see Thiérrée's illustrations in a larger format, rather than two per page, but this is understandable, as Thiérrée likely intends to sell these works as original art and so his section of the book should be seen more as a catalog of his Mortiis works rather than a section of full size prints, like we would expect in a proper art book dedicated to his work. In regard to the physical book itself, I haven't held the original, but I gather that the original leather-bound edition may have looked a bit nicer than this new – hardcover but not leather-bound – edition. Of course, this can be easily explained away by a preference for availability over obsession with quality. The fact is that a second leather-bound edition likely wouldn't have seen as many copies manufactured, and would also have cost a good deal more to purchase.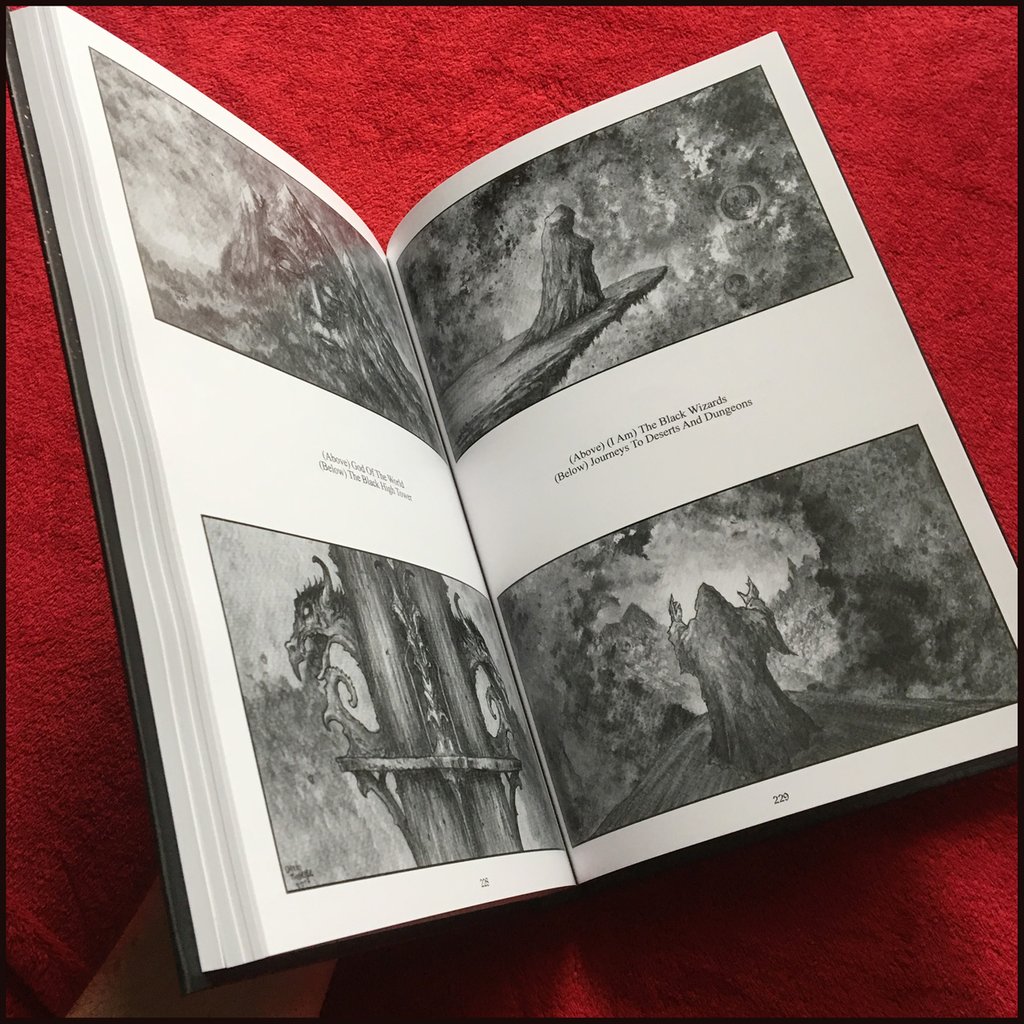 I would recommend this edition to any true fans of Mortiis' Era 1 material. There is a wonderful array of material to enjoy here. Even if you have already read the book's original text, this new edition comes with so much extra material that it should still be worth the purchase price. I haven't sat down to a deep reading of the original text, but I enjoy reading a few passages here and there, especially while listening to his Era 1 material. The large sections dedicated to interviews are really helpful for giving older fans a look at Mortiis current mindset on Era 1, but they also give the younger fans a deep look at where Mortiis fits into the great world of music. If all this sounds enticing, then I highly recommend Secrets of My Kingdom, but if you are likely to feel that the original text isn't up to par, and also don't care much for the added insights, then I would recommend you stick to books by authors that have dedicated their lives to creating fiction. This is, undeniably, a book for the dungeon synth community.
Written by: Michael Barnett