Here are the dark ambient albums that we at This is Darkness have been listening to this month – some are new releases, but a few are older gems we've just (re)discovered. Please check these out by clicking on the Bandcamp links, and consider supporting the artists. Enjoy!
---
Fionnlagh – What Came Before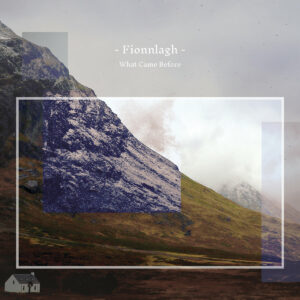 The latest release from the ever awesome Ambientologist label is this fabulous dystopian soundscape from Fionnlagh, a musician who up to now had only released techno and drum & bass. Well, I can only say that I really hope Fionnlagh releases more dark ambient in future, because this is jaw-droppingly good – eerie, dark, and brooding. with a real sense of menace running right through it. If you're a fan of of cinematic dark ambient then this is definitely an album to check out. Wonderful!
---
Mantis and Shadow – The Rites of Eleusis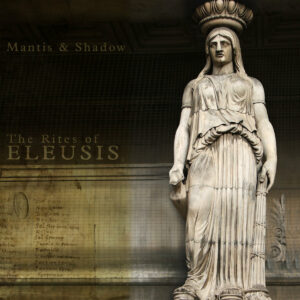 Every now and then an album comes along that blindsides you, leaving you emotionally reeling. The Rites of Eleusis is one of those albums. Written as a personal response to the texts of a series of seven public invocations by British occultist Aleister Crowley, this is a slow, somber and heartfelt album. The linear notes also explain that "… this album is an expression of my love for my wife (who died in 2020) and the overwhelming grief I experience on a daily basis. This is for you Viveka… " and that really comes across in the music – this is haunting and melancholic neo-classical dark ambient, perfect for reflecting on your own life and the lives of family and friends. Beautiful.
---
Phoan – Ursa Major II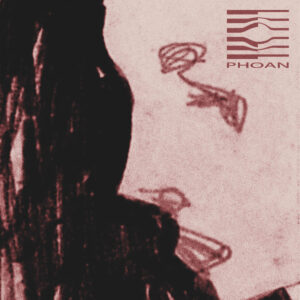 This debut EP of dark ambient / experimental electronica from Phoan (Angelo Panebianco) is impressive stuff. The first track, Der weiße Teufel (The white Devil) is an unsettling piece with an underlying sense of dread and growing horror that increases as the track unfolds. Apophenia (feat. Macrogramma) is a lighter, more uplifting piece, but it's just as stunning – subtle synth sounds are perfectly blended with soaring drones, resulting in a track that is just gorgeous. Fabulous!
---
Ryan Gregory Tallman – Tryst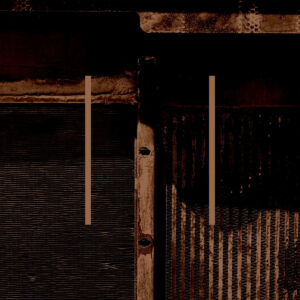 The latest release from experimental composer / sound artist Ryan Gregory Tallman is a beautifully minimalist album of drone / dark ambient that explores the "… all-consuming experience of love and loss… ". The music here is deep and layered, with slowly moving and unfolding pieces of music that draw the listener in, entrancing them in the process. Ryan has released over 20 albums to date, and on the basis of Tryst I will definitely be checking them out, because this is absolutely mesmorising!
---
Peur du noir – NVU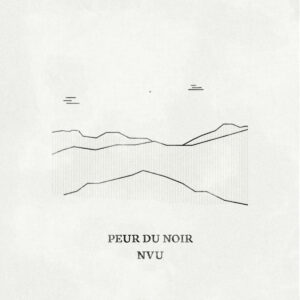 Now this is very cool – a 4 track EP of improvised pieces by Peur du noir and his friend (and band-mate from a previous band). The music here is synth based dark ambient / drone, with some of it being heavier and almost industrial sounding. Due to the multi-textured nature of the music, this is one of those wonderful albums that reveals something new with each and every listen. Highly recommended for fans of the heavier side of dark ambient or drone. Awesome!
---
Spacelab – Dead Dimension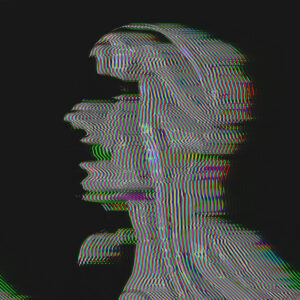 The new album from Spacelab brings together aspects of ambient, drone and electronica. The album "… was created during a time of personal pain and unrest, and the deeply felt emotions are palpable throughout its 15 short tracks… he channelled his anger, resentment, anxiety and paranoia into creating off-the-cuff, instinctive music, working in real-time to capture a specific mood and moment in time… ". The end result is a dark and edgy album of tracks that envelope the listener in a wide range of emotive sound – including anger, aggression, heartbreak, and despair. Strictly speaking this isn't dark ambient, but there are enough dark ambient / drone elements added into the mix that this is definitely worth checking out if the more experimental / electronica side of the genre is your thing. Incredible!
---