Artist: Hiemal
Album: Denali (VHS Tape)
Release date: 1 December 2020
Label: Parapsych Productions
Reviewer: Rich Dodgin
Regular readers will know that I'm huge fan of French dark ambient musician, Hiemal – his winter-themed drone ambient soundscapes always doing an amazing job of chilling me out and transporting me away from everything.
So I was thrilled when Parapsych Productions contacted us with the news that they were releasing an ambient film with music by Hiemal. Parapsych Productions describe themselves as "an occult/paranormal inspired limited run tape label for genres of blackmetal, drone/ambient, obscure field recordings, and other sound research." Their releases are consistently high standard affairs, with gorgeous physical components that perfectly complement the music recorded on them, and Denali is no exception – arriving on a professionally dubbed black VHS tape in a plastic clam shell case, and looking utterly stunning.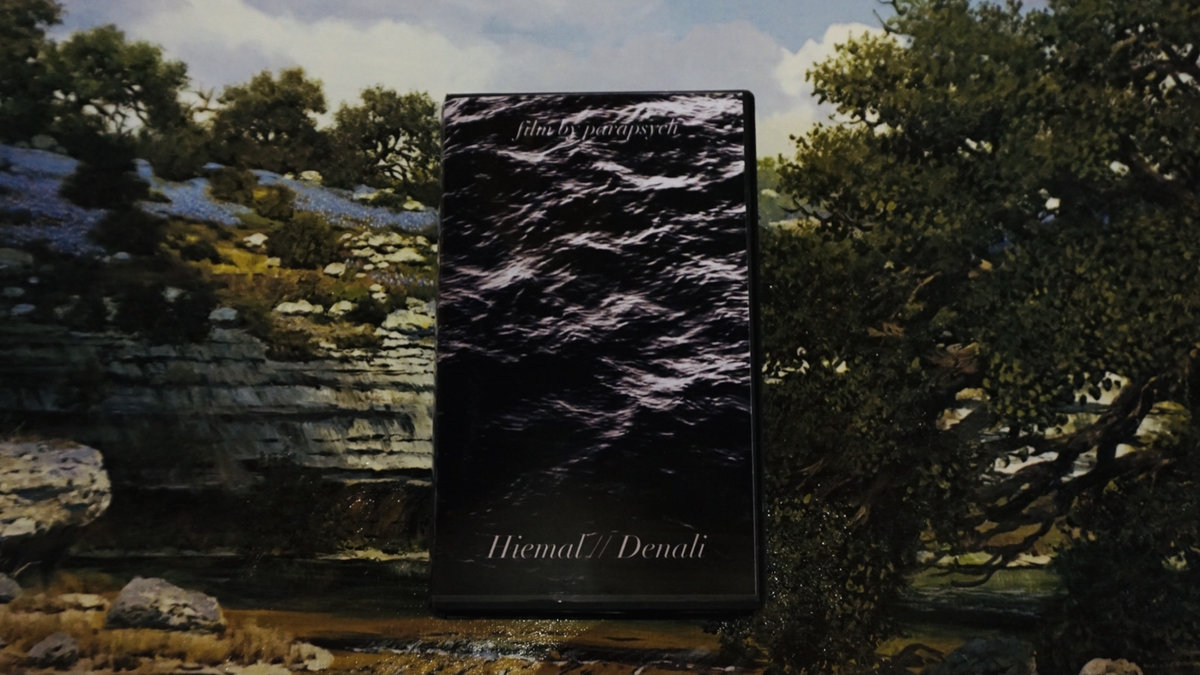 So, what about the music and film themselves?
Well, musically, Denali is one of Hiemal's more minimalist albums, in the sense that this is all about the drone, with little or no field recordings added to the mix. But that's no bad thing at all – the gentle synth work features subtle, gradual changes in tone, and the end result is almost hypnotic, inducing a dream like state in the listener. It's wonderful stuff and, quite honestly, this is already one of my favourite Hiemal albums.

That said, the accompanying film takes Denali to another level entirely, adding so much more to the already impressive audio experience.  Dream like sequences of images and video clips play along with the music, giving the viewer an audio-visual treat that is simply sublime.
Throughout the course of the film, we see mountains, seas, icebergs, trees,  and scenes from outer space or television… though all are optically enhanced, filtered or corrupted in one way or another – meaning that watching the film is trippy, surreal and otherworldly.

With Denali, Hiemal and Parapsych Productions have created an absolute masterpiece, expertly fusing together beautiful drone-ambient soundscapes with a stunning ambient film. Each part is great in its own right, but together they are outstanding.
Highly recommended!
Written by: Rich Dodgin