Here are the dark ambient albums that we at This is Darkness have been listening to this month – some are new releases, but a few are older gems we've just (re)discovered.
Please check these out by clicking on the Bandcamp link next to each review (or by clicking on the BNDCMPR link at the bottom of the page), and please consider supporting the featured artists. Enjoy!
---
Yui Onodera – Mizuniwa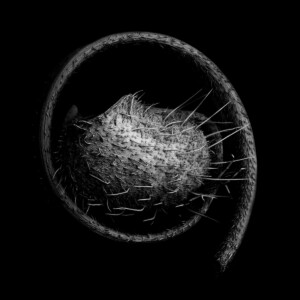 The latest release from Tokyo-based sound artist and composer Yui Onodera is this wonderful collection of ambient drone, created using a combination of sounds including synth, electric guitar and field recordings. The end result is an album of hypnotically tranquil music with a gorgeously subtle dark edge. This album is perfect for losing yourself in as you let the music draw you into its multi-layered depths. Stunning.
---
Various Artists – Unexplained Sounds Group – 9th Annual Report (Mid Year Edition)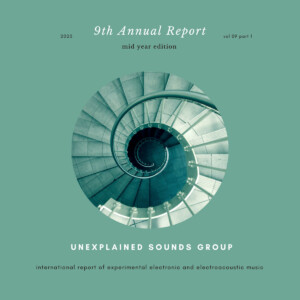 The mid year edition of the 9th Annual Report from the ever impressive Unexplained Sounds Group label pulls together some of the best experimental and avant-garde music of 2023. The talented musicians contributing to the album are from across the globe, and the range of music included here is as equally diverse. Fans of purely traditional dark ambient / drone may not find all of the music here to their taste, but those who enjoy music that pushes the boundaries of the genre will absolutely love the experience of exploring this impressive audio collection. Very highly recommended.
---
Nihil Impvlse – ANABASIS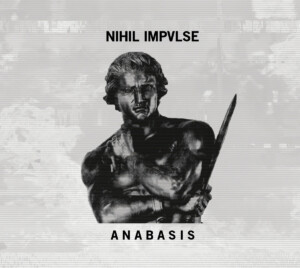 The new album from Nihil Impvlse, Anabasis, is an impressive drone industrial soundtrack, which skilfully combine elements of dark ambient, drone and post-industrial music to create something rather special. This is an album that grabs you by the throat, pulls you into the shadows, and then shows you the universal darkness everyone tries to pretend doesn't exist. With glitches, distorted machine sounds, and eerie industrial drones, this isn't easy listening – but that's the point. Outstanding.
---
IO – Golden Thread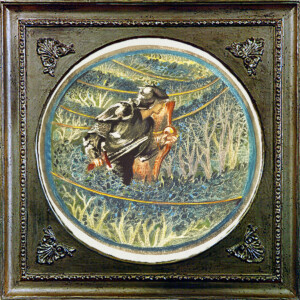 Golden Thread is the latest single by sound and visual artist IO, and is part of a project dedicated to the work of Sir Edward Burne-Jones entitled The Flower Book comprising 38 inspired paintings. This is a wonderful track of dark ambient,  dripping with atmosphere and melancholy, with added drone and industrial elements added to the mix – resulting in an introspective number that I found drew me back to it again and again. Simply beautiful.
---
Sangam – Rest Assured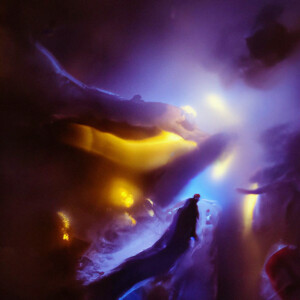 The latest release from the awesome Decaying Spheres label is this impressive album from UK based electronic artist, Sangam. Combining carefully crafted synth work with slow evolving drones and subtle vocal flourishes, this is an album full of forlorn melodies and an underlying emotional charge. The music here is perfect for chilling out and unwinding, and I found myself hypnotised by the soothing cosmic soundscapes and undulations. Incredible.
---
Handalien – Codex Mortis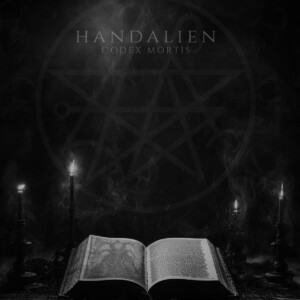 Slithering Black Records are definitely a label to watch, because everything they have released so far has been of outstanding quality. This release from Handalien is no exception – with doom-laden dark ambient combined with a black metal mindset and threatening drones, this is the stuff of deliciously dark nightmares. An absolute must-have for fans of Lovecraft inspired haunting dark / black ambient!
---
Fionnlagh – Beyond The Void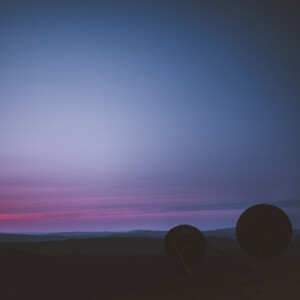 I really enjoyed What Came Before and What Came After, two of Fionnlagh's previous releases, so I was delighted when he got in touch to announce his new album, Beyond The Void was coming out! The music here is a little mellower than those previous releases, but no less impressive – with slow unfolding drones expertly combined with haunting glitches and snippets of electronic soundscapes that together produce an otherworldly audio experience that is simply breath-taking. Gorgeous.
---
Sam – Drone Bells On The Field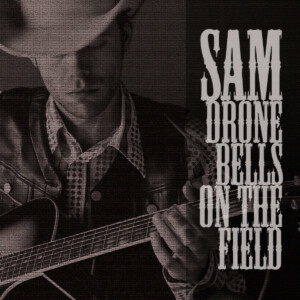 I'm a big fan of musicians that aren't afraid to try something a little different, so I was delighted when I discovered this incredibly cool album of country / blues drone, because Polish musician Sam has created something truly original here – combining a chilled out blues vibe with melancholic soul searching drones to full effect. Listening to the gorgeous music unfolding, it's impossible not to find yourself transported to the wide open prairie of the historic US. Highly recommended!
---
Yousef Kawar – Unclear Frequencies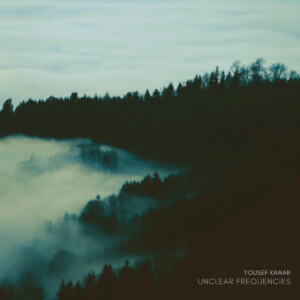 The latest album from internationally renowned musician, Yousef Kawar, is this incredible album of eerie, unsettling dark ambient. Each of the 8 tracks is oozing with atmosphere and an underlying sense of dread, and the sonic soundscapes are multi-layered meaning that is something new to discover and each and every time you listen to it. This is definitely an album to listen to on a pair of headphones, as you lie back in the dark, and let the music take it with you. Awe-inspiring stuff.
---
Mørket – Journey 11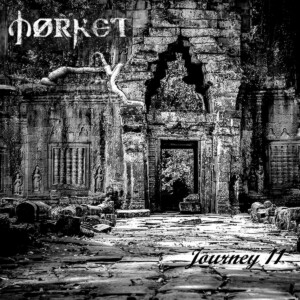 The latest release from Greek dark ambient musician Mørket is Journey 11 – an album that combine atmospheric dark ambient with experimental electronica, to produce an unnerving audio experience. At times relaxing, at others harsh and relentless, the music here is challenging, but equally rewarding – and well worth the time of listeners who are looking for something that isn't afraid to push the boundaries of both the dark ambient genre, and what constitutes 'music'. Sublime!
---
Hali Palombo – Radio & My Voice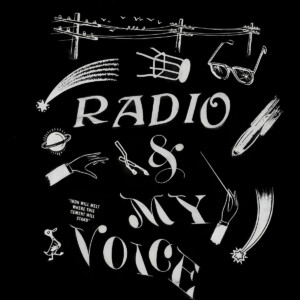 Oh wow! This latest release from Hali Palombo – a composer, visual artist and filmmaker from Chicago – is an album that expertly melds dark ambient soundscapes with field recordings and shortwave radio samples, with an end result that is simply stunning. Featuring piano, guitar and saxophone, the music here is organic and multi-layered, with the shortwave radio samples giving everything an eerie and frightening edge. Incredible!
---
Vyormouth – Liminal Spaces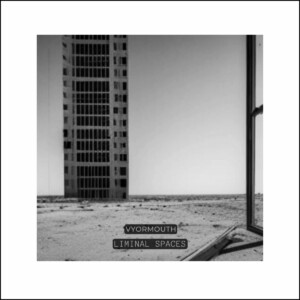 The latest release from the awesome Zero K label is this wonderful 3 hours long (!) album of dark ambient from Vyormouth. "… Liminal spaces refer to transitional or in-between areas that exist on the threshold between two distinct states or environments. These spaces are characterized by ambiguity, uncertainty, and a sense of being neither here nor there …" The album does an amazing job of conveying that sense of strangeness and ambiguity, with slowly unfolding drones and electronic / industrial sound effects and field recordings. Highly recommended!
---
A°🄳+S/P°₂₃ – Monolith III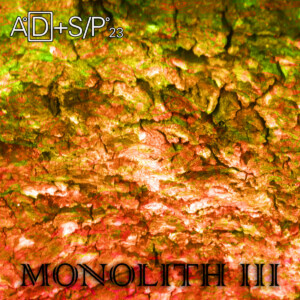 Sombre Soniks releases some of the finest dark ambient / ritual ambient music, and their latest album is a collaboration between two great artists – A Demon Sheen (Grist) and P23 (Akoustik Timbre Frekuency) and features a jaw-droppingly awesome two hour drone / processed guitar soundscape! Perfect for zoning out and forgetting about everything about you, this album is one that deserves multiple listens with something new to discover each and every time. Wonderful!
---
Click on the below image to go to this month's This is Darkness playlist on BNDCMPR, which features 1 track from each of the above albums:

---