Artist: Kammarheit
Album: Thronal
Release date: 21 December 2020
Label: Cyclic Law
Tracklist:
01. Iron Bloodstream
02. Before It Was Known As Sleep
03. Carving the Coordinates
04. The Two Houses
05. Now Golden, Now Dark
06. In The Dreamer's Fields
07. Abandonment and Connection
08. The Magnetic Throne
"I took the crown and the throne acted as a magnet, drawing the attention of distant stars…"
If you are one of the few dark ambient listeners that haven't heard of the highly regarded Kammarheit project, allow me to give you a short introduction, die-hard followers can skip ahead! Kammarheit entered being around the turn of the millennium. Beginning with a string of 'rough demo albums', which would become the body of Unearthed 2000-2002, Kammarheit would quickly manifest into the project we know today. The official debut, Asleep and Well Hidden would be one of the very first releases on renowned Cyclic Law label. 2005 brought its follow-up, The Starwheel, revered as one of the flagship albums of the entire genre of dark ambient. These two releases showed a more minimalist or subdued side to dark ambient. Kammarheit became our ferryboat into liminal spaces of consciousness. Following their lead, we were able to journey through our own dreamworlds, as they simultaneously became infused with deep and mysterious soundscapes. After a long pause, Kammarheit released the much anticipated follow-up The Nest in 2015, proving that the project was still as vibrant as ever.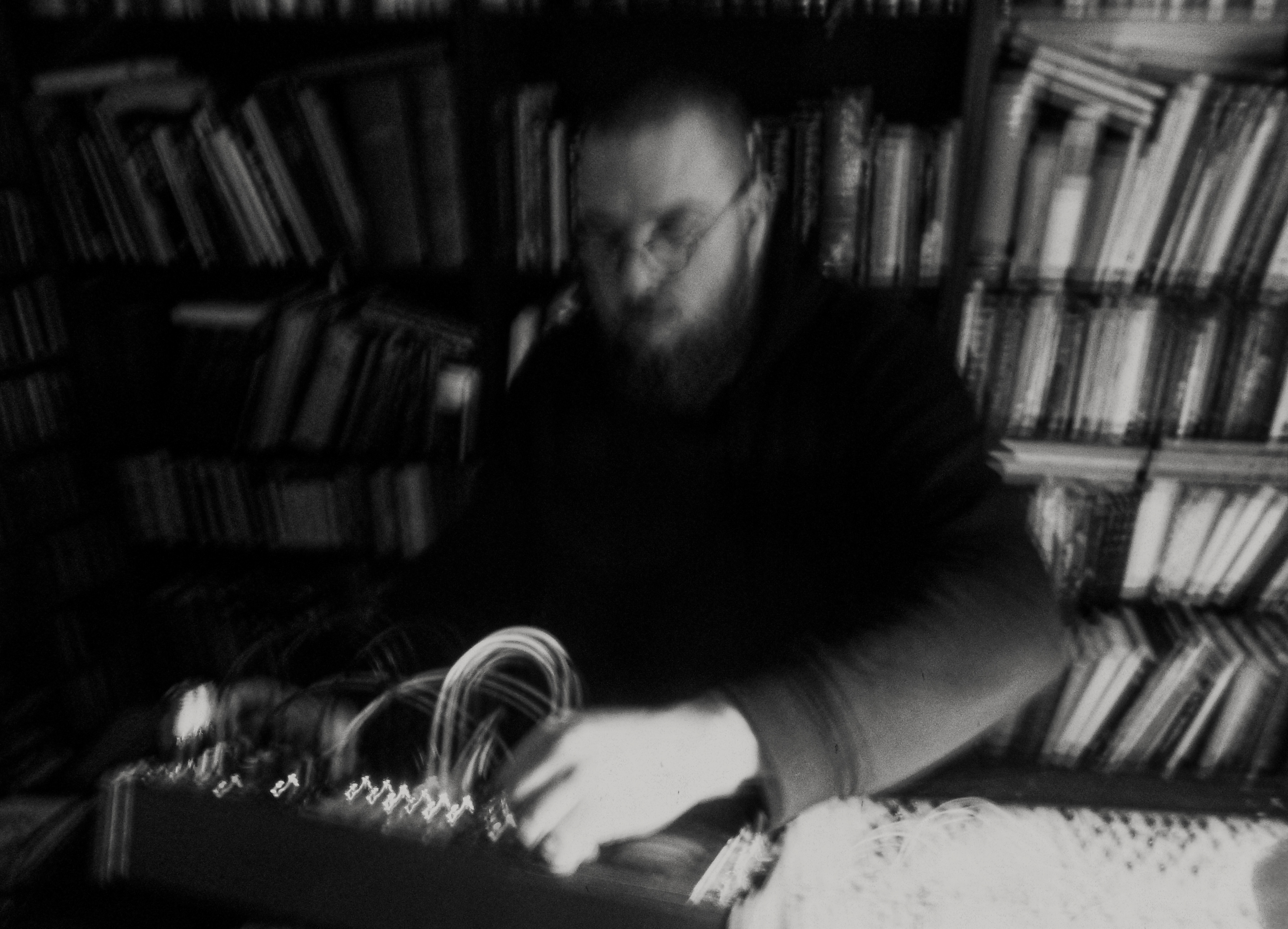 Of course, for those that have closely followed the works of Pär Boström, the mind behind Kammarheit, there has been no lack of material to keep us satisfied over recent years. Boström started this 'expansion' of his musical styles with the Cities Last Broadcast debut in 2009. But, since 2016, he has been exploring various avenues with much greater fervor. Projects like his Aindulmedir, Bonini Bulga and Teahouse Radio have delivered exquisite releases, along with collaborative projects Hymnambulae (w/ his sister Åsa Boström, co-founder of their label Hypnagoga Press) and Altarmang (w/ Kenneth Hansson). We also can't forget the masterpiece, Onyx, which was a Cryo Chamber collaboration between Kammarheit, Atrium Carceri and Apocryphos, and its follow-up Echo.
This brings us to Kammarheit in 2020! Five years after the previous Kammarheit release, Pär Boström has delivered a new Kammarheit full-length, which picks right up where we left off! For anyone concerned that Boström might have a hard time bringing this original project back to the forefront, after so many 'side-project' releases, I am here to put those fears to rest! From the very first seconds of the opener "Iron Bloodstream", we return to a sound palette that will fit neatly alongside the previous three Kammarheit albums. While there are certainly fresh elements incorporated and new dreamscapes to explore, every moment of Thronal truly feels directly connected to its predecessors.
"Iron Bloodstream" gives us a subtle opening to Thronal, allowing its dreamy drone-work to slowly draw us into the experience. The following track, "Before it Was Known As Sleep", begins to unveil the industrial-esque undertones of the project more noticeably. Another incredibly dreamy drone progression sits atop a layer of 'gentle whirring noise' which could as easily be a heavy wind blowing outside your window, or the rumblings of machinery deep beneath the surface. "Carving The Coordinates" continues in the vein of the previous track, but seems to have more immediacy to it, as if we are sort of 'beginning to awaken within the dream'. Or, a more literal way of putting this might be that Kammarheit is 'setting the coordinates' for our journey through the rest of the album.
"The Two Houses" might be my favorite track on Thronal. I can't help but feel a deep connection between this one and the classically lauded track "Hypnagoga", from The Starwheel. Deep wind-gust-like rumblings build the foundation for this one, with the repeating of what sounds like a church bell echoing toward us from some just-out-of-reach place. Of course, as with all things Kammarheit for me, I don't think the rumblings are actual wind, nor do I think the "chiming" is an actual bell. In the liminal spaces Kammarheit resides in my mind, everything and nothing is as it seems.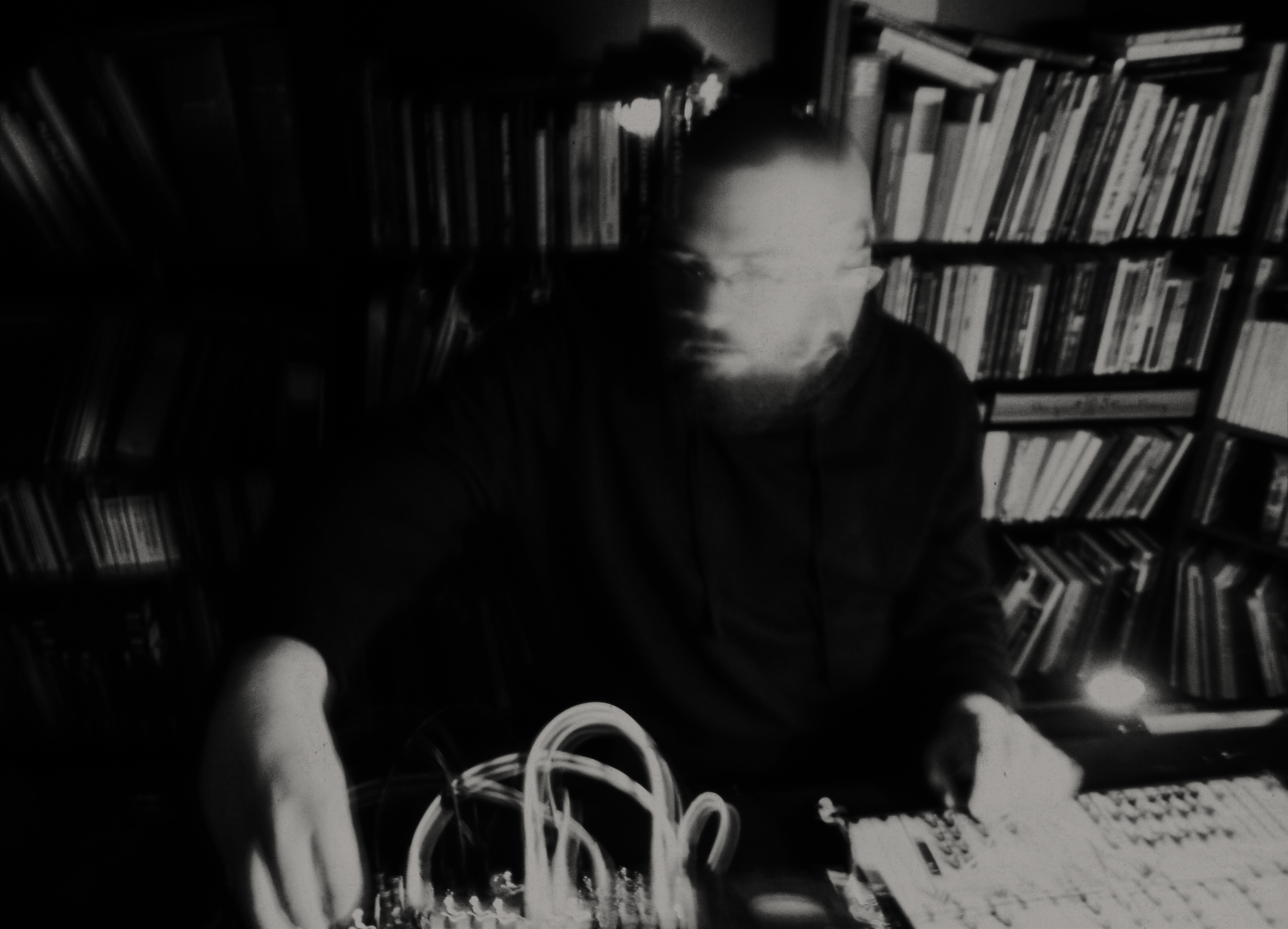 "Now Golden, Now Dark" is one of the more aggressive tracks on the album, if you could call any of them "aggressive". The foundations continue to hold a deeply calming aura in their drone-work, while the surface of the track presents us with what I believe to be an electric guitar, which reminds me a bit of his Altarmang track, "Sulphur", but significantly more subtle. If any connections to that track/project go any further than this surface level of similarity, I have not yet had a chance to formulate that connection. I doubt there is one, but I prefer to be as open-minded as possible when it comes to these possibilities.
"In The Dreamer's Fields" follows a similar dynamic to the previous track, in that it simultaneously feels incredibly soothing, yet also harrowing. As if we are sleeping soundly in our beds, and yet we could be one second from the beginnings of our worst nightmare. "Abandonment and Connection" sort of 'levels-off' the dynamics of the album. Allowing the intensity to rest at its new height, upon which we ascended through the previous two tracks. Again, there feels to be equal parts of tranquility and foreboding present.
"The Magnetic Throne" draws this liminal journey to a close for us on an energetic note. There is a sense of the Lynchian that I pick up here, though it is likely just me! I can't help but imagine this 'magnetic throne' achieving some level of electrical current, which feeds into the grid, in the real-world. As if the energies and emotions created within this inner space are now able to be broadcast out to the world. Similar to the complex conception of electricity in Twin Peaks. One could almost imagine Pär Boström, himself, residing upon this discordantly regal dream-world throne, visible flickers of electrical currents bolting from the corona, making a frenzied dash for the borders of our dreamscapes, and into our greater reality.

The album is close enough to previous Kammarheit albums to scratch that itch which everyone has had for the last 5 years, since The Nest, but it is fresh and innovative in a number of ways, showing the progression of the artist, as well as the evolving story he wants to tell us about this inner world of his. We are able to re-enter the realms of Kammarheit, as if we never left. Practically speaking, in a world so quickly and constantly changing, this familiarity comes as a deeply calming sense of return to previous normalcies, which we so desperately need right now.
If you are die-hard fan of Kammarheit, or just discovering this avenue of Boström's creative output for the first time, you may be pleased to know that Thronal has been released with an array of physical options which is almost unheard of in this day and age, and particularly within such an obscure scene as the dark ambient genre. Cyclic Law has truly given Kammarheit the flagship treatment it deserves this year, which just so happens to be the twentieth anniversary of the project's inception. The Thronal album, itself, comes to us in three options: CD, as well as standard and special edition vinyls. These physical options are complemented by a line of apparel options, which include: t-shirt, longsleeve T, sweatshirt, hoodie, and tote bag.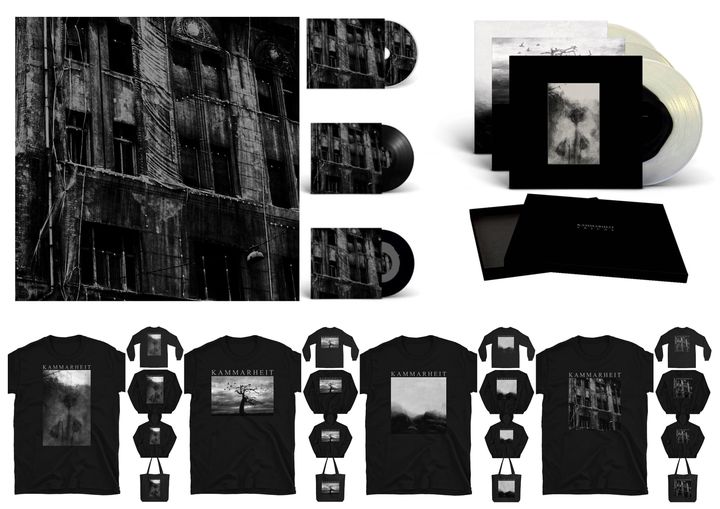 If you are a collector of all things physical, then you will be as pleased as I am, to find that Cyclic Law has re-released the first three Kammarheit albums as a vinyl bundle/box-set, named Triune. So, for the first time ever, all four official Kammarheit albums are available on vinyl! If that wasn't all enough to choose from, Cyclic Law has also released apparel for each of the first three albums as well, all in the same array of options as mentioned above for Thronal.

I really can't recommend this album highly enough. It's been on repeat here, awake or asleep for days since I received my promo download from Cyclic Law earlier this week. Anyone that is a fan of Kammarheit should show no hesitation in diving deeply and repeatedly into this new masterpiece. It will likely hold its quickly-revered placement, for me, indefinitely.
Written by: Michael Barnett