Here are the dark ambient albums that we at This is Darkness have been listening to this month – some are new releases, but a few are older gems we've just (re)discovered.
Please check these out by clicking on the Bandcamp link next to each review (or by clicking on the BNDCMPR link at the bottom of the page), and please consider supporting the featured artists. Enjoy!
---
DARDIS – Funerealism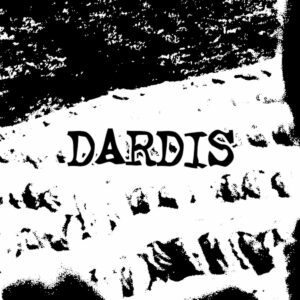 Inner Demons Records is a very cool label that describes itself as "a transparent, socially liberal, d.i.y. experimental music and noise label." Their latest release is this fantastic album from DARDIS – featuring 4 tracks of evolving drone and dark ambient that have an almost hypnotic effect on the listener. This is seriously impressive stuff, with multi-layered sounds that are perfect for losing yourself in. This is a musician I will definitely be keeping an eye on to see what they do next.
---
Sulk Rooms – Ceremony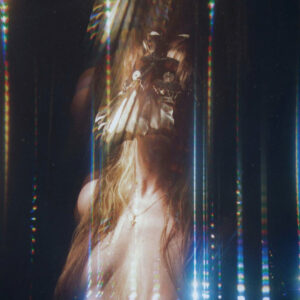 Decaying Spheres from Manchester is one of my favourite labels, producing consistently gorgeous ambient and drone releases of the highest quality. Ceremony by Sulk Rooms is a wonderfully melancholic album of drone and dark ambient, with eerie soundscapes that wash over you as the tracks unfold. In places the music is gentle and soothing, in others it is harsher and more abrasive – but it all fits together perfectly, creating a unified album of mesmerising audio delights.
---
Hannya White – And a POW world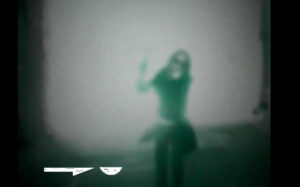 And a POW world is a track from Hannya White's upcoming EP, I call you an other name, and what a fabulous teaser for the full EP it is! The music here is more experimental electronica than outright dark ambient, but its haunting, brooding soundscape is a rewarding listen all the same – and if you're a fan of music that isn't afraid to try something new, you will really enjoy this.
---
PRISM SHANKS – Spirit Trumpets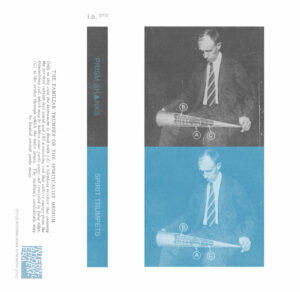 The latest release from Prism Shanks (multi instrumentalist James Worse and guitarist / producer John W. Newman) is a wonderful 7 track album of avant-garde drone / noise that takes the listener on a journey of atmospheric and hypnotic audio discovery. With dark, ritualistic undertones and throbbing rhythms, eerie field recordings, and soaring ambient soundscapes, this album is challenging yet rewarding – providing the listener with the perfect soundtrack for some quiet self-reflection. This is music with real depth to it and very much worth your time if you are looking for something a little different.
---
Spacecraft – Lunar Sessions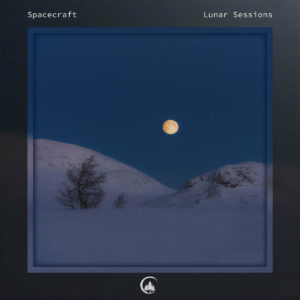 Mumbai based Spacecraft (producer Rishi Bhatia) creates downtempo ambient soundscapes, and his latest release, Lunar Sessions, is another album full of wonderfully soothing ambient tracks. The music here is simply gorgeous – slowly evolving drones are skillfully blended with gentle synths and subtle soundscapes, resulting in music that is perfect for listening to when trying to relax and unwind.
---
Fionnlagh – What Came After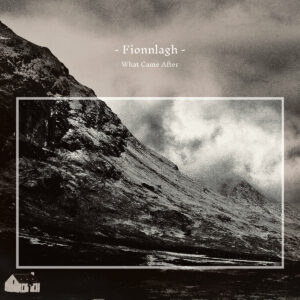 In November 2021, I reviewed Fionnlagh's debut album, What Came Before, saying "… this is jaw-droppingly good – eerie, dark, and brooding. with a real sense of menace running right through it….", so I was thrilled when I discovered this new release – a sort of epilogue album, featuring new original material and remixes by some of ambient's most talented atmosphere specialists. The music here is cinematic dark ambient, with a sharp edge and a distinctly dystopian vibe. Definitely one for fans of the darker stuff. 
---
Dudgrick Bevins, Andi Reisner – Two Brothers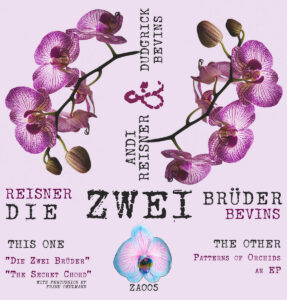 Zustandsaufnahmen is a cool German label that releases experimental / punk / ambient / strange stuff, and their latest album is this impressive collection of experimental ambient from Dudgrick Bevins, Andi Reisner. This is one of those remarkable albums that offers something new each and every time you listen to it – with music ranging from full-on dark ambient, to eerie soundscapes and looping acoustic guitars. There are a diverse mix of styles at play here, and yet it all fits together perfectly – showing just how talented these two musicians are. Definitely one to check out if you like the more experimental side of the genre.
---
Science of Sleeping, Spacecraft – Moons of Jupiter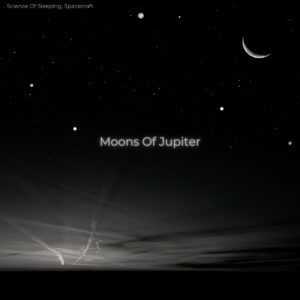 As well releasing the wonderful Lunar Sessions (see review above), Spacecraft has teamed up with another top ambient producer, Science of Sleeping, to create this 8 track ambient album. This is space ambient of the finest order, with lush cosmic soundscapes and gently evolving drones expertly combined together to create a soothing sonic soundtrack. This is highly recommended if you're looking for something to help you relax and chill out.
---
CrAwE – TogetherWeSashayThroughVariationsOfHell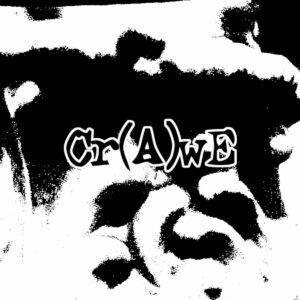 This is another release on the awesome Inner Demons Records label, and one that grabbed my attention as soon as I heard it. CrAwE describes his music as "Solo Improv Dark Ambient Guitar Soundscape Dronez with occasional contributions, the sound of the impending apocalypse and fridge buzz" and that sums this album up perfectly – it's full of dark and brooding dark ambient that sounds like the soundtrack for the end of the world. I liked this so much that I've already been checking out CrAwE's back catalogue. Very highly recommended.
---
Bonzaii – On the Last Afternoon / Erde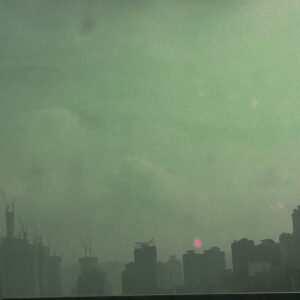 As you'll know by now, Bonzaii is one of my favourite artists, so I was delighted when I discovered he was releasing this new EP. This is another impressive release, with first track, On the Last Afternoon, featuring distorted pulsing drones and a melancholic undertone, and second track, Erde, providing a lighter but equally sorrowful sound. This is heartfelt, dream-like music, that is perfect for a spot of self reflection or when you want to lose yourself and forget about the world outside.
---
Capricorni Pneumatic – Nibbas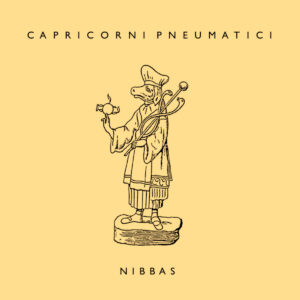 Now this is very cool! A re-release of the cult 1989 tape cassette Nibbas by Capricorni Pneumatici who between 1987 and 1991 were one of the most active projects of the esoteric / industrial Italian underground. The music here is dark and eerie, with discordant tones mixed with unnerving field recordings. The end result is like listening to the soundtrack to your worst nightmare – and a must have for fans of the more disconcerting audio soundscapes.
---
Click on the below image to go to this month's This is Darkness playlist on BNDCMPR, which features 1 track from each of the above albums:

---