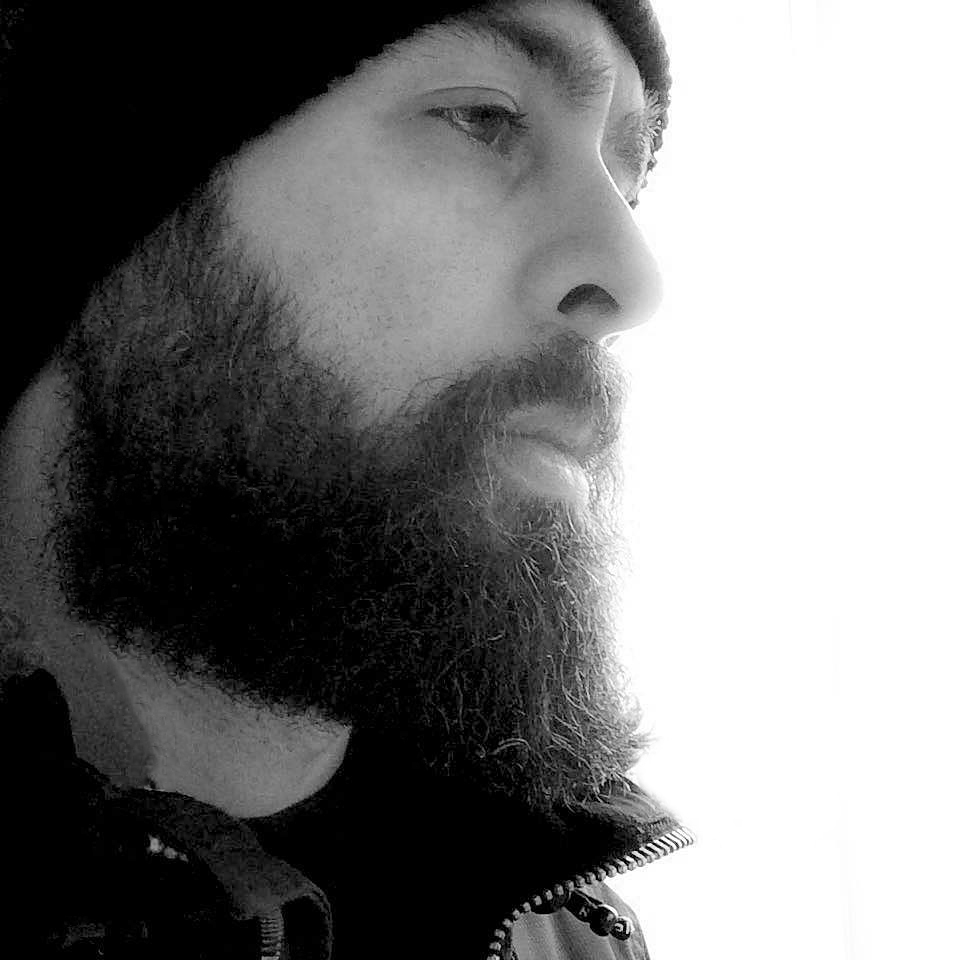 We recently spoke with Gabriel McCaughry, the man behind Anathema Publishing, on our Twitch channel. In our discussion, Gabriel illuminated how important this genre is to his daily life, as well as Anathema. While he's listened to dark ambient for years, he has only recently begun distributing choice-selected releases through his Anathema Publishing website/distro. On anathemapublishing.com/store we are able to find some of the best new dark ambient releases from labels such as Cyclic Law, Hypnagoga Press and Zazen Sounds, as well as individual artists" releases like those of Alone in the Hollow Garden.
Gabriel really impressed/surprised me with his depth of knowledge in relation to the current and past dark ambient landscape. He really has an ear-to-the-ground, so to speak, picking up the resonances of everything happening within the genre. So, it is my distinct pleasure to present you with Gabriel's compiled list of favorite dark ambient albums.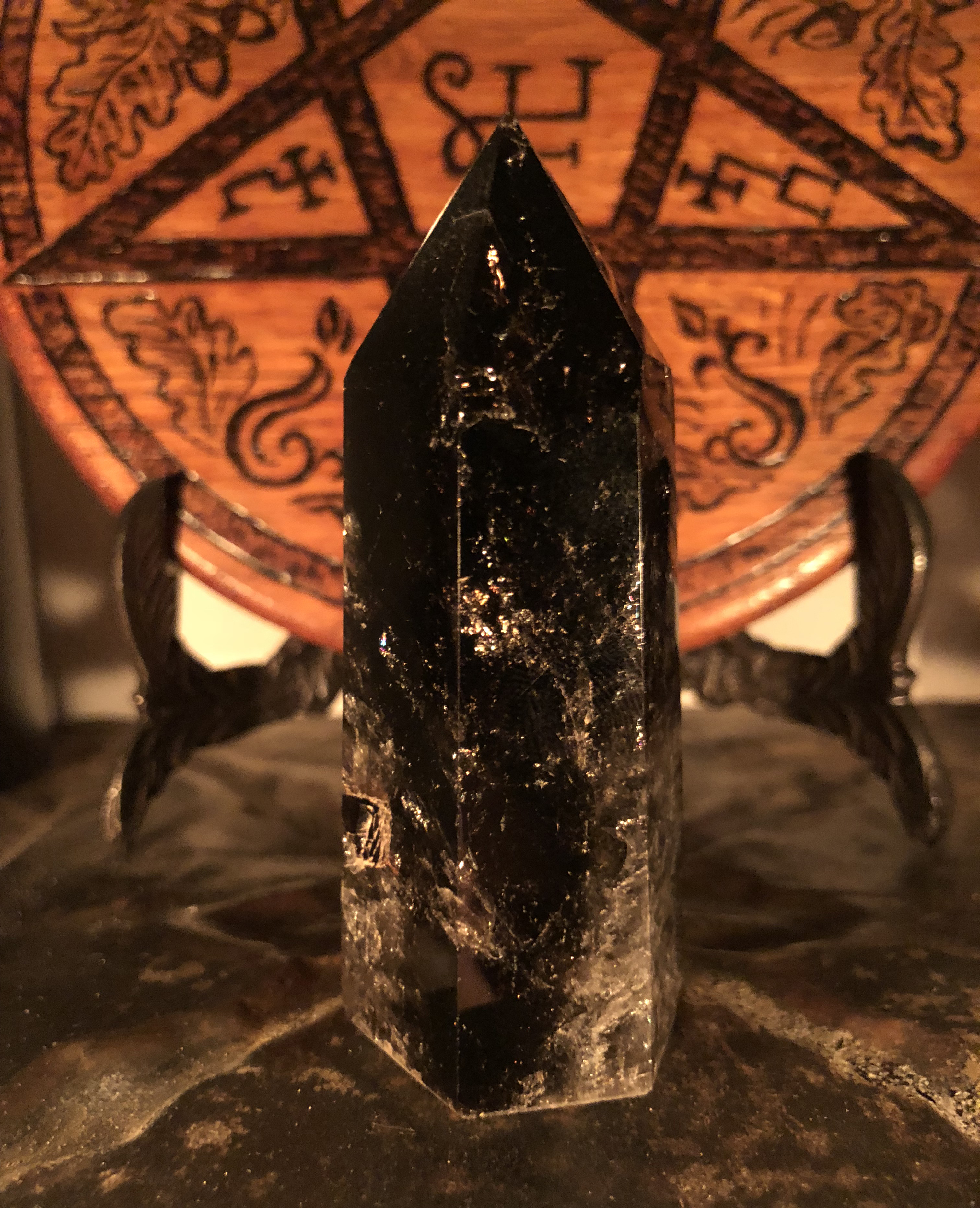 Some of these aren't necessarily dark ambient. Albums/artists like Sounds of Isha, Ulver, Bohren und der Club of Gore, Ensemble Sarband, and a few others would fall into various different genre categories. However, it is without question that these albums should all resonate well with our community. These are in no particular order, which suits the sensibilities of This Is Darkness perfectly! Enjoy and be sure to stop by Anathema Publishing's store and various social media accounts (Facebook, Instagram) to show your love! So with all that said, lets see the list! 
Michael Barnett
Arktau Eos – Ai Ma Ra
From the album's booklet:
"Ai Ma Ra was first conceived within a specifically consecrated cell, closed to prying eyes and sealed shortly afterwards. May those daring to breach its peace find the sophic lamps still alight!"
Description of the below track, 'Stillatory of Umbræ' from the booklet:
"When profane tongues swagger ungoverned, into vast catacombs retreat; in tenebrous repositories consult those wise in silence instead. – psalmody, mystery instruments, tape decomposition"
Ensemble Sarband – Satie en Orient:
A Musical Journey into the Imaginary Orient
From the album's webpage on Sarband.de:
"It may seem strange at first to have oriental instruments play the music of a composer who personified the French genius, albeit in a highly personal way, better than most others.
But these instruments throw a new light on Erik Satie's fine intuitive approach, when he was in the process of creating his personal and utterly personal language.
His vision was dreamlike, and in a single fleeting and furtive passage, there are evocations of the Middle Ages, Ancient Greece and the Orient.
Satie experienced the end of a century, during which technological and scientific progress, as well as social upheaval have accelerated to a breathtaking tempo. Like many others, he tries to turn back by immersing himself in the past and the far-away and by creating Middle Ages, mysticism, religion and Orient as his personal private psychological landscapes, only to realise – like we ourselves at the end of the millennium – that it was merely love from afar."
Arcana – Inner Pale Sun
From Cyclic Law's Bandcamp page for the album:
"Very few bands evoke such awe and inspiration than this Swedish act driven by the now legendary talent of Peter Bjärgö. ARCANA have been pillars and always at the forefront of the so called Neo Classical / Heavenly Voices movement with their poignant, ethereal and medieval inspired music since their very first album, Dark Age Of Reason was released in 1996 on Sweden's Cold Meat Industry label on which they subsequently released 3 other albums, Cantar De Procella (1997) …The Last Embrace (2000) and Inner Pale Sun (2002) making ARCANA one of the most regarded and praised acts on the label. Sorrowful strings, doomsday horns and trumpets, massive percussion and snares, bells, dulcimer all interlaced with exquisite male and female voices create a quite singular atmosphere of grandeur and of melancholy for times long gone… ARCANA's music leaves hardly no one indifferent, it's able to touch and move in ways very few acts have been able to achieve, it's music is timeless and rediscovering these albums years later certainly proves this…"
Alone in the Hollow Garden – Babylonian Bliss
From AITHG's Discogs page:
"Alone In The Hollow Garden was conceived in spring 2013 as a Tanz Ohne Musik side project and represents a stylistic returning point to Dan Serbanescu's musical roots, exploring his old school industrial, dark ambient and ritual sides, all wrapped in a fresh skin. The present soundscapes reveal themselves into a mixture of both synthetic and organic sounds, where the analogue synthesizers are merging with the microphone captured textures, coming from a gamma of wind instruments, improvised percussion, metal springs, all diluted and softened into the same pool of sound."
From AITHG's Bandcamp page for the album:
"Seven ritual musick offerings to the Goddess of Love inspired by Sumerian, Babylonian and Egyptian spiritualities, adorned with ancient hymns and lyrics by Aleister Crowley."
Bohren und der Club of Gore – Black Earth
From Michael's review of 'Bohren for Beginners' on Terra Relicta:
"Bohren & Der Club Of Gore are a uniquely talented band. Bohren take their sounds from some very different musical styles and bring them together into one cohesive whole. Starting out over 20 years ago, Bohren has built up an average sized yet magnificent discography. For fans, looking to find out what Bohren & Der Club Of Gore is all about can be a very daunting task. Where to start? And which tracks do the band think represent them the best? Some changes in line-up over the years have played a role in changing their sound vastly from the '90s into the early '00s. Going from sort of a downtempo rock sound into something that is much more akin to their dark jazz or doom jazz label for which they are so easily recognized."
Aindulmedir – The Lunar Lexicon
From Michael's review of the album:
"Aindulmedir is a project by Pär Boström, known to most in the dark ambient community for his work as Kammarheit and Cities Last Broadcast. Following in the aesthetic the label often presents, mixtures of solitude, mysticism, northern landscapes and nostalgia draw the listener once again into the esoteric worlds presented on Hypnagoga Press.
For this release we will quickly notice a new side of Pär Boström being unveiled. While he often focuses on northern and/or dream landscapes and mysticism in his works, Aindulmedir takes these concepts a little bit outside the confines of the dark ambient genre. Aindulmedir adds a healthy dose of dungeon synth vibes to the mix. But this will not be your standard dungeon synth. Comparisons to someone like Mortiis wouldn't make much sense here. The sounds of Aindulmedir more closely align with something like Grimrik's debut Eisreich. The solitary northern vibes outweigh the fantasy elements here, allowing for a subtlety which is often sorely lacking in the vast majority of dungeon synth releases I hear."
Nam-khar – Sur Chöd
From Winter-Light's Bancamp page for the album:
"Sur Chöd" is composed of 6 long-form pieces, each piece transforming and morphing into a musical entity within its own right. The traditional percussive elements are still there in the music, deployed in full-force alongside more subtle uses of these instruments. It is the use of the drone and bass elements that have changed on this release. The small vacuous pockets, which Nam-Khar use so well, are soon filled with warm, thick drones, synthesised sweeps and enlightening cosmic sounds. It once again creates that space for the listener to move into for contemplation and reflection, to energise and focus through the welcome isolation space created by Nam-Khar's atmospherics. Pushing the inner-traveller ever further onwards, along different trodden-paths.
Ritual ambient, dark ambient, drone, industrial and subtle tinges of dark-jazz await the listener on this deep and diverse release from Nam-Khar."
Treha Sektori – Endessiah
From Cyclic Law's album description:
"Dehn Sora is also a member of Sembler Deah (Featuring members of Amenra) and a long time collaborator of the Church Of Ra. Treha Sektori means 'the place where they fall', formed in 2005 from a feeling of absence, to express through instinctive language and silent odes a falling towards the Sun. SOLVAH. SEVERAH. SOLEMNH. (Where can we learn how to die, when soil became sky ?). Endessiah is for the end of movement, literally meaning 'to let go everything'. When the mind ceases to respond to the physical world around him. Endessiah was built in doubt, fear, self-beating, screams, smiles and euphoria. Maybe more to reclaim light, but always face down. The album was composed while searching for a certain state before recording anything, to realise what will be recorded, not as an inspiration, but a recording of the moment. No keyboards were used and a predominance of voices and strings instruments (guitars, esraj, Polynesian mandolin, banjo…) were utilized with a will of fading every source into a distinctive sound mass. Endessiah comes from a surge of feelings, capturing what came to be seen, and trying to determine if it was real or not. A constant will of searching for something 'alter', something, somewhere else. 'To let go of everything'."
Sádon & Treha Sektori – Symphony of Dying
From Cyclic Law's Bandcamp page for the release:
"This unique collaboration between Sádon (RU) & Treha Sektori (FR) was intended to transpire what could be termed as "the essence of death". Death is common and a constant, yet always different in context but similar in outcome. It is always a mystery, and questions always abound from it's unraveling. As darkness unfolds, the desperate soul searches for a resting place as hopes and silent prayers resonate across all lands. Recorded in Russia, Germany and France in 2017, we're honoured to present this poignant and otherworldly album that touches deep within and again reaffirms the high compositional skills of these 2 artists. Long live death."
His Divine Grace – Die Schlangenkönigin
Nathalie F. for www.heimdallr.ch wrote in 2003:
"His Divine Grace, a mysterious -to say the least- French formation, renews with the Austrian label HauRuck! after their first album Reverse Aleph. The ten titles that compose this new opus Die Shclangenkönigin pay tribute to Ernst Jünger's novel 'On the Marble Cliffs' ('Auf den Marmorklippen'). From the first moments the spell works, the listener feels immediately transported elsewhere, to a mythical land… The storm rumbles and the mind floats to the slow rhythm of an atmospheric, ambient and melancholic music… close to the Die Weisse Rose of LJDLP & Regard Extrême and to the ambiences of Land. The synthetic waves follow each other, loaded with their burden of melancholy, sadness and poetry.
Combining in a marvelous alchemy; ambient, neoclassical sonorities with natural elements such as birds songs, breezes of wind, storm rumblings, bells and stream sounds… His Divine Grace presents us a magnificent album that deserves particular attention, as the arising emotion grows upon each listening.
Dreams and reality intermix throughout this captivating and oneiric record, revealing the affirmed talent of His Divine Grace to render a strong, moderate and poetic homage to this part of Jünger's work."
Sacra Fern – Elementals
The Black Mara label wrote on their Bandcamp for the release:
"'Oh, the immensity in which flows of creatures are lost, constantly reviving! Oh ocean of infinite perfections: the height in the depth of which you are reflecting, and the depth that disappears into the height. Lead us to true life through intelligence and love!'
Elementals: 'spirits of the elements'.  The album Elementals is a result of working with the subtle world, where sounds become the key to the unknown, to the mysteries of alchemy. This is an attempt to find the truth of a certain existence in perceptions and emotions."
Atrium Carceri – Metropolis
Cryo Chamber wrote on their Bandcamp about the album:
"Locked out from the Illusion, this album takes place entirely in our former home. The darkened sky and gargantuan citadels line the horizon as the endless city, we once ruled as gods, stretches as far as the eye can see. Crossing the sea of the dead in search for a Beacon of Light that can lead the expedition to uncover the truth about the factions in control, what happened to the long lost architect and how to open a portal back into the colorful illusion the ignorant call home.
This 11 track Atrium Carceri album is closely connected to The Untold and sheds more light unto what goes on in the Atrium Carceri universe and the Metropolis, in particular. An industrial, dark, distorted and cinematic experience unlike any other with amazing attention to detail and subtle layering, this album begs for repeated listening to take it all in."
CHVE – RASA
Colin H. van Eeckhout (CHVE) is the founder of the Belgian band AMENRA and the art ensemble named Church of Ra (COR). The music of CHVE is a dark, ritualistic experience. A revelation. Hypnotic and sacred. A spiritual energy, born at a sea of pain and suffering. A metamorphosis of light and darkness. Link to album. Below video created by Dehn Sora of Treha Sektori; Sculptures in video by CHVE.
PYRE : NUMEN – Industrial Catharism
Perennial Pyrenees says about the release:
"P Y R E : N U M E N returns with an experiment noisy foray into the modern Cathar mythos. Featuring readings from the works of contemporary Cathar luminaries such as  Otto Rahn and his mentor Antonin Gadal, this EP attempts to present the atmosphere of sacred Cathar sites in the current climate, via grating synthesisers and marching rhythms. Will you find the Grail? Download here: <<< Industrial Catharism >>>
Sounds of Isha –Vairagya: Bonding with the Beyond
Isha.Sadhguru.org says about Sounds of Isha:
"Sounds of Isha is an anomalous group of untrained musicians inspired by their deep yearning to give musical expression to the Grace of Sadhguru. Sadhguru brought this group together and spoke to them about making music. A week later, "Sounds of Isha" opened for one of Sadhgurus discourses. Today, they are an integral aspect of most of his programs and help create an openness and receptivity in people, to the spiritual processes that Sadhguru so freely offers." Authorized free download available here.
Visions & Phurpa – Monad
Michael wrote on This Is Darkness about the album:
"The technical prowess of Visions matched with the cosmic energy of Phurpa takes this particular sort of sacral/ritual ambient to truly impressive heights. I, also, can't help but feel that their hearts are absolutely behind every second of this."
Ulver – Teachings in Silence
From Ulver's 2014 interview with Heathen Harvest, Arellano said:
""The Silence EP's were two experiments and/or "studies in sound" made by Ulver (Kristoffer Rygg & Tore Ylvisaker) in 2001. They were later released as one CD under the name Teachings In Silence. The music from these sessions were made up by the boys just fooling around in their studio with an Akai S3000 sampler, synth(s), paper and scissors (literally), glitches, clicks and odd sounds – they even recorded their PC's hard drive overheating… I have long loved these weird – and creepy – gems from Ulver's by now very large treasure chest of first class music. In fact excerpts from Silence Teaches You How to Sing were recently used to great effect in the hit horror movie Sinister. No wonder really. It's perfect dark, dreamy and trippy stuff."
The CD can still be purchased on Ulver's Bandcamp page.
Marconi Union – Weightless
From an INC.com article about music's impact on stress:
"The study was conducted on participants who attempted to solve difficult puzzles as quickly as possible while connected to sensors. The puzzles induced a certain level of stress, and participants listened to different songs while researchers measured brain activity as well as physiological states that included heart rate, blood pressure, and rate of breathing.
Listening to "Weightless" resulted in a striking 65 percent reduction in participants' overall anxiety, and a 35 percent reduction in their usual physiological resting rates.
The song was actually constructed to do so. The group that created "Weightless", Marconi Union, did so in collaboration with sound therapists. Its carefully arranged harmonies, rhythms, and bass lines help slow a listener's heart rate, reduce blood pressure and lower levels of the stress hormone cortisol."
Atrium Carceri, Cities Last Broadcast & God Body Disconnect – Miles to Midnight
From Michael's review on This Is Darkness:
"There really aren't many albums out there that could be compared to Miles to Midnight. Of course, many of us will be familiar with dark jazz acts such as Bohren und der Club of Gore or The Kilimanjaro Darkjazz Ensemble. Miles to Midnight certainly plays off much of this style, but it also manages to keep its dark ambient roots intact along the way. Tracks like the openers "Miles to Midnight" and "A Thousand Empty Rooms" work heavily within the dark jazz framework, creating sounds that are vastly more "song-like" than much of the dark ambient genre's output. Yet, particularly in the second half, with the exception of the closer "Quiet Days on Earth", we hear tracks that keep the atmosphere intact while moving into territory more familiar to fans of these artists."
Beyond Sensory Experience – Modern Day Diabolists
From Cyclic Law's Bandcamp page for this album:
"Beyond Sensory Experience are back with their seventh full length study – Modern Day Diabolists. BSE have reopened the dossiers and turned page to focus on life in the modern urban world. True to their ten-year pattern of evolution the dark ambience is more captivating than ever; complex soundscapes and consoling melodies combine with provocative rhythm structures and unsettling samples to generate a new profile of BSE. When business has stopped and lights are out what is left is Modern Day Diabolists. The DVD features compelling visual interpretations of two tracks from the album by Swedish video artists The Retardtank and Fetish 23."
David Chaim Smith, Bill Laswell & John Zorn – The Dream Membrane
From the Tzadik label's website:
"This fabulous collaborative musical project features the legendary magus David Chaim Smith reading selections from his mystical text The Awakening Ground along with the magical creator of Dark Ambient music Bill Laswell on bass and drones, and John Zorn on shofar and alto saxophone. Evocative and meditative, this is a rare and unique project that synthesizes Kabbalah, Mysticism and the hypnotic swirls of Dark Ambient music."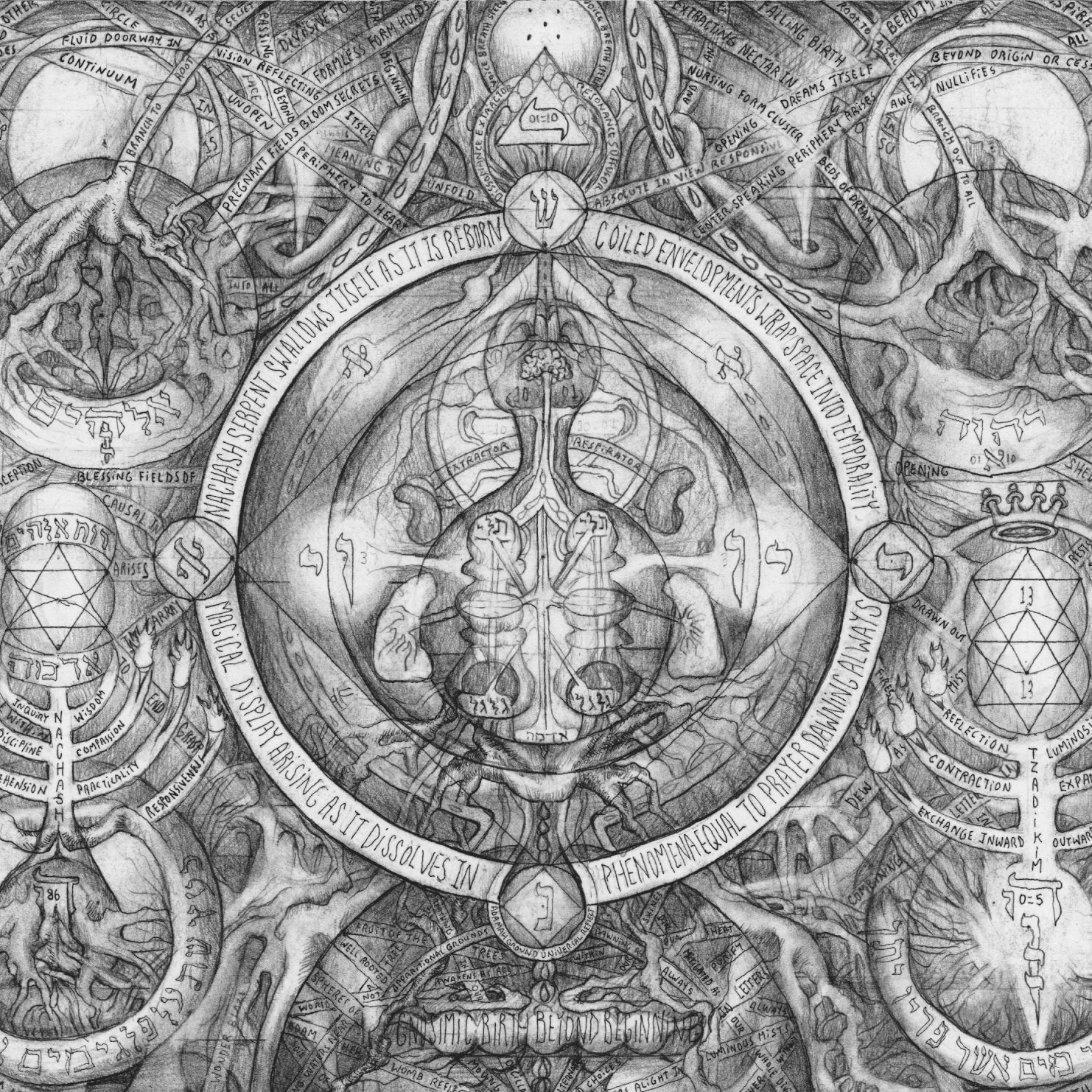 The album can be purchased here. No versions of this release appear to be available for online listening/preview, so you'll just have to take Gabriel's word on this one!
Undirheimar – Heljarrúnar & Angrboda
Michael: Undirheimar is the ritual ambient project of Chris Undirheimar. He is known to followers of Anathema Publishing for his illustrating work as Blood and Fire Ritual Art on such Anathema books as Wolfs-Head and The Hanged God. However, he is also quite popular within the ritual/dark ambient scene for his albums Heljarrúnar on Cyclic Law and Angrboda on Zazen Sounds, both of which are sold-out by their respective labels, but available still in Anathema's music distro section!
Kammarheit – Full Discography!
Michael: Gabriel and I both have in common that the various projects by Pär Boström are some of our very favorite music. You've already seen several of his works above (Aindulmedir & Cities Last Broadcast), and there will be more to follow below! Pär Boström is everywhere in the dark ambient scene, releasing through various projects on Cryo Chamber, Cyclic Law, Power & Steel / Loki Foundation and is own label Hypnagoga Press, which is run in cooperation with his sister Åsa Boström. While Pär releases music through many different project names, his first and most recognized must be Kammarheit. Cyclic Law has recently released the latest Kammarheit album Thronal, as well as re-releasing the previous three albums as a boxed set entitled Triune. All of these are available through Anathema's music distro, as well as Cyclic Law's web-store and Bandcamp.
Teahouse Radio – Her Quiet Garden
From the Hypnagoga Press Bandcamp page:
"Teahouse Radio is a music project by Pär Boström.
Her Quiet Garden is the debut album, consisting of songs pieced together sporadically since 2004, and songs recorded in a creative frenzy during a few late summer days in 2016.
An album about summer houses and winter towers, about the changing of weather. How one feeling changes to another. The loss of a loved cat. A real garden becoming an imaginary garden. Depression as a pond. Years of therapy and music as the main counterpoint. About escapism. Psychoses. A giant who walked in and out of the world, decorating it nicely. An aural tale. Half in water, another half in the northern woods. Childhood through nostalgic binoculars. A wardrobe to another place, a gentle knock on the door in the oak tree.
Acoustic instruments are blended with electronic equipment, forming a sombre ambient music of tinkling tape loops and humming pedal drones."
O SAALA SAKRAAL – Etmaal
From Cyclic Law's Bandcamp page:
"A new collective led by former Hadewych member Peter Johan Nÿland, also a recent member of Trepaneringsritualen. Etmaal ("natural day") is the first in a series of explorations that aim to serve as a channel between the ethereal and chthonic, sacred and profane, the innermost black well and the outermost white sun. The album follows the circadian path as an analogue to the revelation of the actual self, with the sun as the inverted eye that unveils all things in their temporality, opposite the eternal inner black of night. Sudden transitions between coercive percussive hammering and sharp boreal drone pieces seek to mirror cosmic events; from glacial movements to throbbing punctuation and sudden death and with each end resolved arises a new tension and an attempt at cleansing and delving deeper with the intent of finally arriving at the inner clearing. In the recording process for Etmaal, the group effectively alternated between states of extreme focus and hiati in which subconscious impulses were allowed to arise and the result is an album that skillfully wanders an essential pathway between two planes in its own distinctive way."
Soundtracks
Gabriel has also included in the list a few of his favorite soundtracks!
Blade Runner 2049 OST by Hans Zimmer and Benjamin Wallfisch
There Will Be Blood OST by Jonny Greenwood of Radiohead
Only God Forgives OST – Cliff Martinez
Blasphemous Video Game OST by Carlos Viola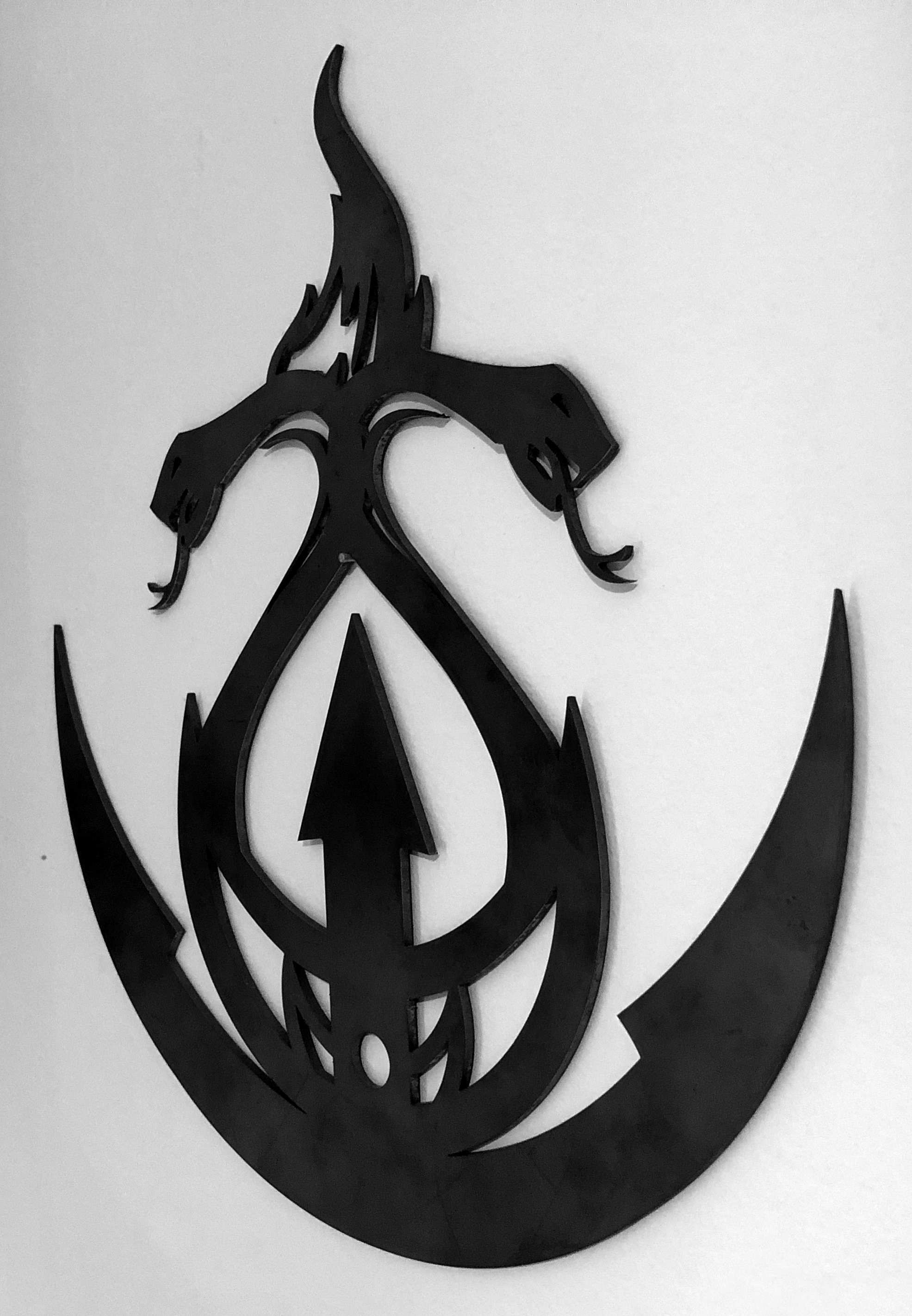 Be sure to stop by Gabriel's Anathema Publishing and have a look at the magnificent works he puts his blood, sweat and tears into. I'm quite positive that you'll be as impressed as I've been!
Article compiled by Michael Barnett