Here are the dark ambient albums that we at This is Darkness have been listening to this month – some are new releases, but a few are older gems we've just (re)discovered. Please check these out by clicking on the Bandcamp links, and consider supporting the artists. Enjoy!
---
A°🄳+S/P°₂₃ – Monolith I
This new release on the ever excellent Sombre Soniks label is a new collaboration between A Demon Sheen (Grist) and P23 (Akoustik Timbre Frekuency) featuring an incredible two hour drone / processed guitar soundscape to die for. It's wonderfully done – the 2 hour audio journey is perfect for losing yourself in, with the music aggressive and challenging in places, gentler and more welcoming in others. Very highly recommended for fans of drone. Fantastic!
---
Shadow Echo Canyon – Walking alone – tundra at night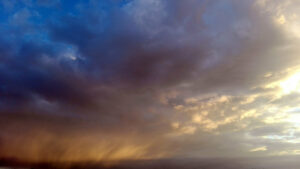 The latest dark ambient / drone release from Luca Tommasini (the man behind the awesome Tiny Drones for Lovers label) is described as "… a one track album suite about cold winter, loneliness, near silence moment, heart & pain, wind, empty landscape and creepy daymare…". It's the perfect description, because listening to this really does make you feel as if you're walking across a desolate icy tundra as thoughts of despair, hurt and frustration race through your mind. It's an incredible listening experience and well worth checking out. Awe-inspiring!
---
Akoustik Timbre Frekuency – Metamorphosis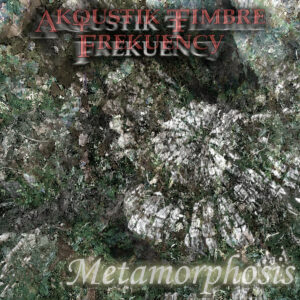 The latest release from Akoustik Timbre Frekuency (his first since 2018) is "… an introspektive look through thee tekniques and praktices of thee Projekt over thee years…". Dark ambient / drone is expertly blended together with elements of ritual ambient, shamanic and occult soundscapes, and electroacoustic rhythms, resulting in something very special indeed. This is a great place to start if you are looking to check out some of Akoustik Timbre Frekuency's amazing releases, or to discover the ritual ambient sub-genre. Amazing!
---
Taphephobia & IDFT – Kandu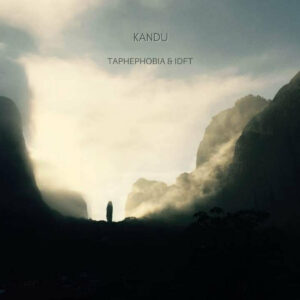 This collaborative release from Taphephobia (the main project of Ketil Søraker) and IDFT (the main project of the Iranian musician Behnoud (Thecimal)) is an emotionally charged album of melancholic dark ambient soundscapes and haunting analogue accompaniment. This is one of those beautiful albums that lingers with you long after it's finished, and calls you back to it for repeated listens. Wonderful!
---
Jarl – Spectrum Confusion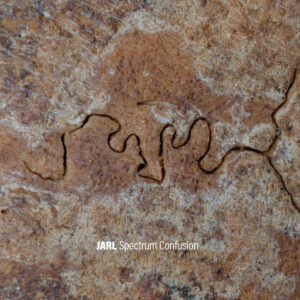 This is another cracking release from the awesome Reverse Alignment label, featuring the hypnotic electronic experimentation that we've come to expect from Jarl. Here, his otherworldly mosaics of sound take the listener on a journey into the realms of psychedelic electronica, while staying close to the underlying dark ambient / drone ambient influences and elements. With each play rewarding the listener with something new to uncover in the unfolding audio soundscape, this is simply outstanding!
---
Bretwalda – Cammock Tongue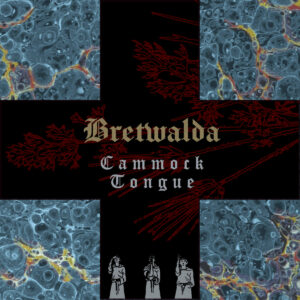 Now this is an intriguing concept – an album of dark ambient / experimental electronica, focusing on the English language, specifically Middle (i.e. medieval) English, and the ordinary people who spoke it. Eerie, ritual ambient sounds and soaring drones are complemented by atmospheric field recordings which include readings spoken Middle English. The end result is a fascinating album of haunting, and dreamlike music that really does offer something unique. Awesome!
---