Here are the dark ambient albums that we at This is Darkness have been listening to this month – some are new releases, but a few are older gems we've just (re)discovered. Please check these out by clicking on the Bandcamp links, and consider supporting the artists. Enjoy!
---
Matthew Mercer – Nocturnalism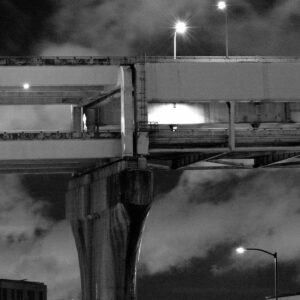 I'm a big fan of music that is experimental or tries to do something a little different, so Matthew Mercer's latest release, Nocturnalism, really struck a chord with me. Gritty industrial textures, disembodied voices and instruments, and eerie drones all combine together to create a wonderfully dark sonic soundscape that invokes feelings of isolation and starkness. This is the perfect soundtrack for late night urban exploration and self-reflection. Very highly recommended.
---
Peter Bjärgö – The Translucency of Mind's Decay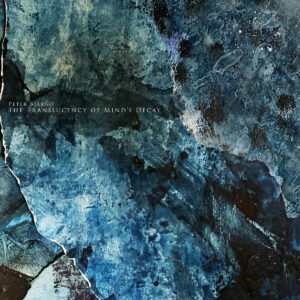 The latest album from Peter Bjärgö is a masterpiece of neoclassical / dark ambient, combined with elements of ritual ambient and folk music. It is, in a word, gorgeous – with rich multi-layered textures that pull you in under its spell, and provide something new on each and every listen. The album has a melancholic ambiance to it, that is both soothing and thought provoking. With The Translucency of Mind's Decay, Peter has created something very special, and I will definitely be checking out his other work on the strength of this breath-taking release.
---
Brunstein – Not Doing Something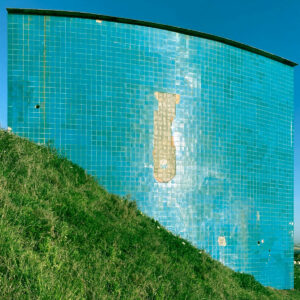 Not Doing Something by Brunstein is an experimental album of beautifully crafted drones and harsh, electronic tones. At first, it doesn't feel like an easy listen, but as I played the album I soon found myself drawn in and really enjoying the resulting audio experience. This is an album that rewards careful listening and is definitely worth checking out if you're looking for something a little different.
---
Alphaxone & ProtoU – Back to Beyond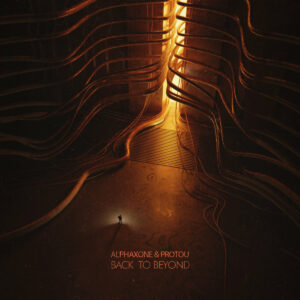 The Cryo Chamber label is releasing a lot of high quality content just now, and Back to Beyond, the latest album from Alphaxone and ProtoU, is a perfect example of that. Dark ambient soundscapes are blended with subtle field recordings and elegant harmonic drones, producing an album of atmospheric space ambient that is – pun intended – out of this world. Unlike some space-themed dark ambient releases that can be quite 'cold' sounding, this is an album of warm, smooth tones that provides a comforting yet exhilarating listen. Wonderful.
---
Peur du noir – Calling the Ancients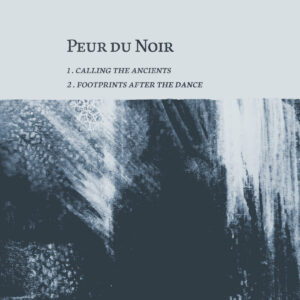 Calling the Ancients, the debut release from French musician Peur du noir, is an intriguing gem of an EP. Electronic tones and liminal drone sounds have been perfectly combined together to create two wonderful tracks, and the end result is a rewarding listening experience. On the strength of this initial EP, I will definitely be following to see what Peur du noir releases next.
---
Narconia – Exit Wounds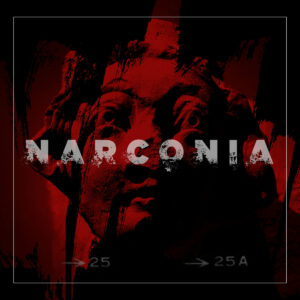 Exit Wounds, the debut release from Narconia is an impressive album combining elements of dark ambient, electronica, ritual ambient, and drone. Each track here offers something different, and yet the album has a cohesive feel to it – meaning that the listener it taken on a rewarding audio journey as the album unfolds. With this debut solo release, Ian White has shown what a talented musician he is, and if you're a fan of the more adventurous side of dark ambient then this is definitely worth checking out.
---
Long the Night – Illusion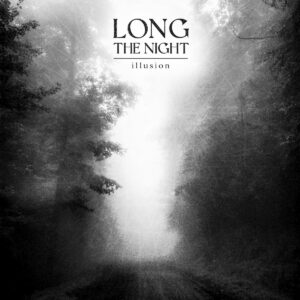 Illusion is the debut release from Long The Night, the dark ambient side project by multi-instrumentalist / composer Derrick Stembridge known for his longstanding Drifting in Silence body of ambient work. Drones and dark ambient soundscapes have been beautifully melded together to create an album that is hypnotically deep and multi-layered, with an underlying feeling of melancholy and despair. Highly recommended.
---
In the Absence of Words – A Collection I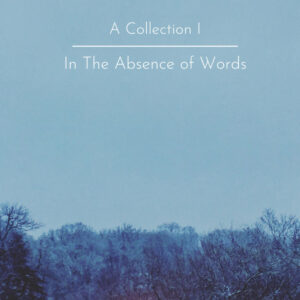 As the title suggests, A Collection I is a compilation of dark ambient works by In The Absence of Words – each track having originally been released individually between 2017 and 2019. The music here is dark / glacial ambient, with elements of evolving long form drones, providing a meditative, almost hypnotic, listening experience. This is the perfect music for unwinding to at the end of a stressful day, or for a spot of relaxing and self-reflection. Lovely.
---
Schloss Tegal – Musick from Madness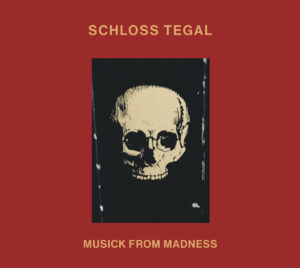 Now this is very cool – a classic dark ambient / industrial / drone album, recorded way back in the late eighties, and only ever previously released on cassette in 1991! That is reason enough to get yourself a copy of this masterpiece, but in case you had any doubt – the music here is simply incredible, especially considering it's over 30 years old (!) and hasn't dated at all. This is dark and edgy stuff, where the dark ambient and industrial genres collide and cross over, taking the listener on an extraordinary sonic journey deep into the depths of despair and insanity. An absolute must have.
---
Memory Of Sho – Life at the seaside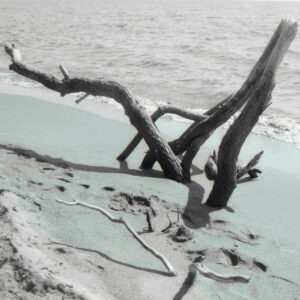 Tiny Drones For Lovers is one of my favourite labels, and this delightful 4 track EP by Memory Of Sho is another excellent release. Ambient soundscapes, warm drones, and haunting vocals & field recordings are layered together to create a mesmerising, dreamlike ambiance. It's beautifully done, and I found myself losing track of time as I listened to this wonderful, unfolding music. Very highly recommended.
---
Peur du noir – Pontii Heremitae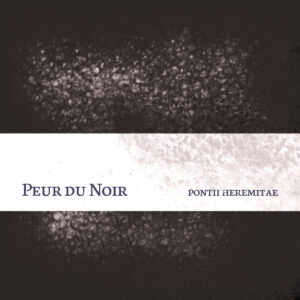 As you'll have read above, I really liked Peur du noir's debut EP, so I was thrilled when I discovered he had already released this follow-up. The music here is just as wonderful, but this time there is a darker, more melancholic edge to it, with elements of noise added to the mix. This is perfect for listening to on headphones, as you lie back on the sofa in the dark. Highly recommended.
---
Death Star – Obsidian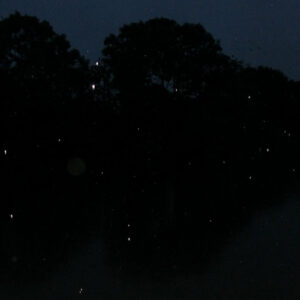 Obsidian is the second release from Death Star (the dark ambient side project of Equal Stones), and is an impressive album of dark, brooding dark ambient, with subtle industrial and noise elements added to the mix. In places the album is bleak and challenging, and in others it is lighter and more reflective – but talented musician Amandus Schaap has done an amazing job of ensuring the album has a single cohesive feel to it, with each track naturally leading into the next. Wonderful.
---
Equal Stones – Liberation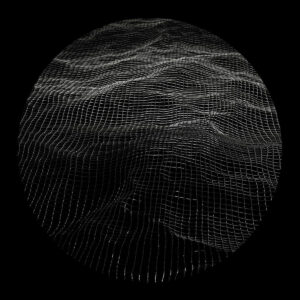 Liberation, the latest release from Equal Stones, is a deep, multi-layered album of dark ambient soundscapes and evolving long form drones. An underlying feeling of melancholy runs through the heart of this album, and it's all so beautifully done that the music transports the listener away on an audio journey into the depths of darkness. This is one of those albums that you keep returning to, to listen to – and experience- again and again. Fantastic.
---