Here are the dark ambient albums that we at This is Darkness have been listening to this month – some are new releases, but a few are older gems we've just (re)discovered. Please check these out by clicking on the Bandcamp links, and consider supporting the artists. Enjoy!
---
Sonologyst – Ancient Death Cults and Beliefs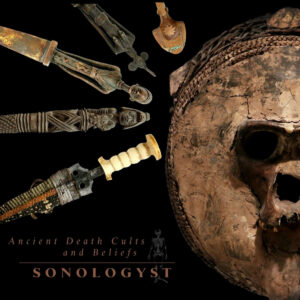 The latest release from Sonologyst is a ritual ambient exploration of the veneration of the dead in ancient cults and religions. With this album, Raffaele Pezzella has once again demonstrated his skilful ability to combine dark ambient / drone with field recordings – the end result is music that manages to be dark and unsettling in places, while primeval and soothing in others. This is deep, powerful music that you can lose yourself in – highly recommended!
---
Various Artists – Music For Abandoned Cold War Places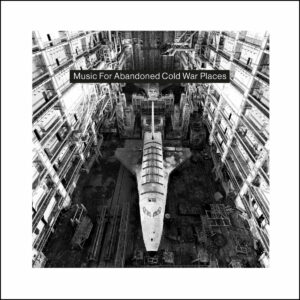 I've had this impressive album of dark ambient / drone / post-industrial soundscapes on repeat play since I first heard it. Over the course of an hour we are treated to twelve tracks that each encapsulate the atmosphere and feeling of abandoned cold war places in some way – some are abrasive and hard-edged, some rhythmically hypnotic, others eerie and haunting. Every track on here is exceptional, and massive credit to label ZeroK for assembling such a strong collection of material. Not only that, but while each of the contributions on this album offers something unique,  they all fit together perfectly to create an incredible listening experience. Outstanding!
---
Various Artists – Demonology In Dante's Inferno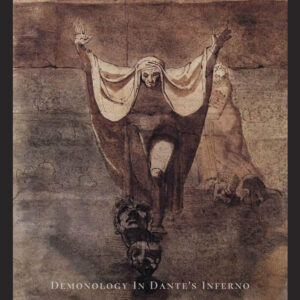 For this breath-taking release of dark ambient / drone / noise, Eighth Tower Records invited a group of musicians to create tracks inspired by the series of demonic figures that Dante and Virgil met as they travelled through the nine circle of Hell. The resulting album is a rewarding audio nightmare of echoing passages, otherworldly encounters, and disturbing sonic soundscapes. If you're looking for something dark and unnerving then this is definitely worth checking out!
---
Scott Lawlor – New Beginnings and Reflections, Volume 2
To see in 2021, Scott Lawlor has released this second in his annual series of reflective ethereal long-form drone albums. It's a delightfully minimalist seventy-two minute track that beautifully balances the darkness and the light – meaning the listener is able to find their own meaning within the unfolding meditative soundscape. This is the perfect soundtrack for some relaxation or introspection, to review the year that has been, and to look forward to the year that will be. Wonderful.
---
HLER – LGM-1
Created from the bursts of radio waves originating from space, this stunning album of dark ambient / drone / post-industrial is one of those which rewards the listener with something new to experience each time it's played. The music here is mysterious, hypnotic and alien… and yet the audio journey we are taken on has a comforting aspect underlying it all. With LGM-1, Finnish duo Heikki Lindgren & Esa Ruoho have created something truly unique, and this is very much worth checking out.
---
Hiemal – Shishaldin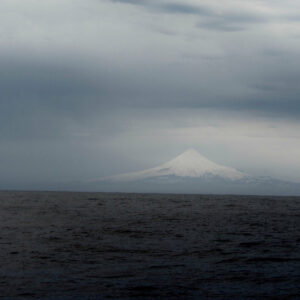 Hiemal's latest release is another wonderfully dreamy drone album, clocking in at over an hour in length. Gradually evolving drones are complimented by subtly used field recordings, creating an audio journey that is perfect for de-stressing and forgetting all of your lockdown blues.