Here are the dark ambient albums that we at This is Darkness have been listening to this month – some are new releases, but a few are older gems we've just (re)discovered.
Please check these out by clicking on the Bandcamp link next to each review (or by clicking on the BNDCMPR link at the bottom of the page), and please consider supporting the featured artists. Enjoy!
---
SONOLOGYST – Shortwave Spectrum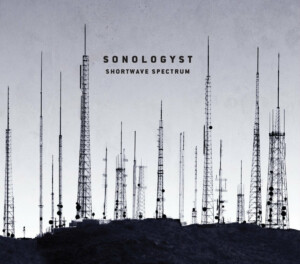 Well, this is very cool – an album of dark ambient / deep drone, inspired by and using edited shortwave radio broadcasts from the mysterious 'number stations' that during the cold war (and beyond) transmitted coded messages for agents deep undercover in enemy nations. The resulting album is a collection of haunting and otherworldly tracks unlike anything I've heard in a long time. As a bonus, Sonologyst has included a 7th track that is less filtered – it contrasts beautifully with the six expertly crafted tracks that came before it, and provides an even deeper experience of these ghostly broadcasts. Highly recommended!
---
Joel Gilardini, Lars Bröndum, Mombi Yuleman, Vongoiva – Black Programs Facility
Black Programs Facility is a project by the ever awesome ZeroK label and features albums from of their four label veterans: Joel Gilardini, Lars Bröndum, Mombi Yuleman, and Vongoiva. The music here includes dark ambient, looping drones, electro-acoustic soundscapes, and experimental noise ambient. Each of these 28 tracks is of the highest quality, and each of the 4 albums here would be worth getting individually, they are all that good – getting all 4 albums together is simply incredible!
---
Spacecraft – Above the Clouds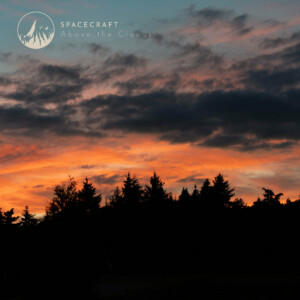 Spacecraft is back with another amazingly delicious album of soothing space ambient, featuring soaring drones and ambient soundscapes. This is one of those albums that is just dying to be played on headphones, as you like back in a darkened room, letting yourself get lost in the unfolding sonic soundscapes. Perfect music for relaxing and for meditation, but also a captivating listen in its own right. Simply wonderful!
---
Mario Lino Stancati – Revision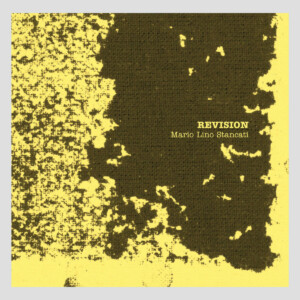 Revision, is the 3rd Mario Lino Stancati release with the Unexplained Sounds Group, and features recordings from 2017 to 2021. This album is a great place to start exploring the music from this talented artist, giving the listener an insight into his extensive body of work of electronic and concrete music. Some of it is far from easy listening, but that's sort of the point – with the absence of formal constraints allowing Stancati to take us on audio journeys like no other – where the chaotic nature of the world around us is reflected back at us. Impressive!
---
Triswara – Transcendent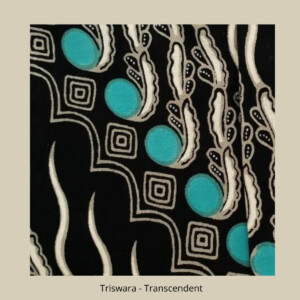 Listening to the latest album from Triswara is an almost spiritual experience – evolving drones are complimented by mystic chanting and subtle field recordings, creating an audio journey that takes the listener to other worlds and other realms, yet retains its Earthen roots. In places, it's almost tribal, and fans of ritual dark ambient will find plenty to savour. Exceptional stuff!
---
Sam – Sun melted my soul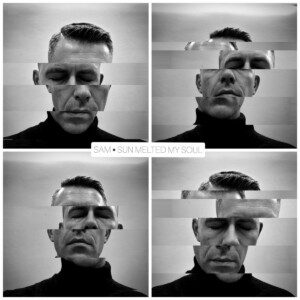 The latest release from Sam is another wonderful album of blues inspired drone, featuring echoing acoustic guitars and haunting soundscapes, all gorgeously wrapped up in looping drones and mid-western melodies. It's refreshingly different from most dark ambient / drone, yet retains the reflective nature of the wider genre. The resulting album is – quite frankly – breath-taking, and very highly recommended if you are looking for something a little different. Gorgeous!
---
Click on the below image to go to this month's This is Darkness playlist on BNDCMPR, which features 1 track from each of the above albums:

---