Here are the dark ambient albums that we at This is Darkness have been listening to this month – some are new releases, but a few are older gems we've just (re)discovered.
Please check these out by clicking on the Bandcamp link next to each review (or by clicking on the BNDCMPR link at the bottom of the page), and please consider supporting the featured artists. Enjoy!
---
hectic zeniths – Ambient Melodic Drone Works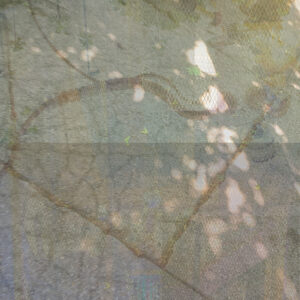 The latest album from hectic zeniths is a little different from his previous downtempo/trip-hop releases, with gritty experimental electronica blended skillfully with drone and dark ambient soundscapes. Then end result is a wonderful collection of tracks that take the listener on a breathtaking audio adventure. This is definitely worth checking out if you like your drone / dark ambient with something a little different added to the mix. Fantastic!
---
CALDON GLOVER – Labyrintia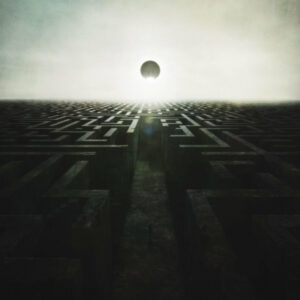 Cyclic Law continue to release ambient, experimental and industrial soundscapes of the highest quality, and this album from doom industrial/ ambient musician CALDON GLOVER is no exception. This collection of brooding dark ambient has been on repeat play since I first heard it, as I find myself drawn again and again to the unfolding dark, otherworldly soundscapes. This is seriously impressive stuff, and I will be watching CALDON GLOVER with real interest to see what they release in future. Amazing!
---
Various Artists – Dracula – Music Inspired By The Bram Stoker's Novel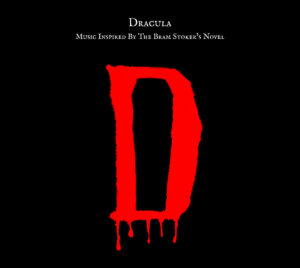 The latest release from Eight Tower Records is this gorgeous collection of musical interpretations of the Dracula myth, provided by 12 talented musicians from around the globe. The music here ranges from gloomy dark ambient soundscapes to electro-acoustic compositions – and all of it is inspired by chapters, scenes, or characters from Bram Stoker's novel. Every single track offers something different for the listener, and for fans of dark ambient / gothic horror there is plenty of great music to get your teeth into!
---
øjeRum – Reversed Cathedral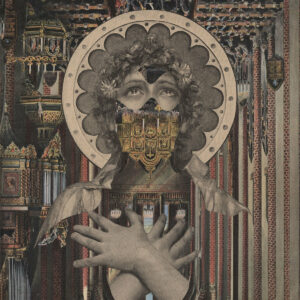 Now this is very cool. øjeRum has created an album of dark and dreamy ambient / drone, using an antique German made Mannborg Harmonium organ as the sole sound source. The music is melancholic and melodic, with a real sense of underlying sadness that manages to be both beautiful and heartbreaking in equal measure. This is one of those albums to lose yourself in as you lie back on the sofa on a lazy Sunday afternoon. Highly recommended!
---
Rien Post – Liath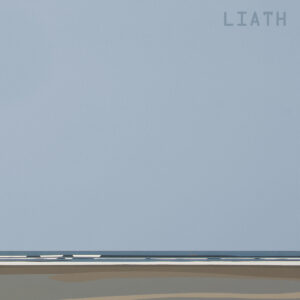 The album notes describe Liath as a "… multi-layered, constantly changing instrumental trip with various moods and movements …" which sums up this incredible release perfectly. Over the course of 46 minutes we are treated to an eclectic mix of moods and sounds, with moments of ambient, dark ambient, classical and dark electro that all hang together perfectly to create a single, united 'vibe'. Rien Post (along with Marten van Holten and Peter Evers) has created a wonderful album here, and if you're a fan of ambient soundscapes with multi-textured sounds, then this is definitely an album for you. Amazing!
---
Torus Dome – Turned Into Stone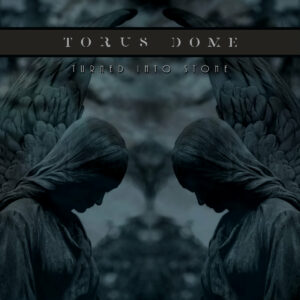 Torus Dome is a prolific musician, having already released 12 albums this year – each of which features beautifully crafted tracks of dark ambient and drone. I could easily have reviewed any one of those 12 albums, because they're all so damn good – but I've picked Turned Into Stone because this is the one that has resonated with me the most and because I simply cannot stop listening to it! This is an album of eerie soundscapes and brooding tones, and definitely worth checking out if you like your dark ambient with a growing sense of dread and despair. Wonderful!
---
Rojinski – Winter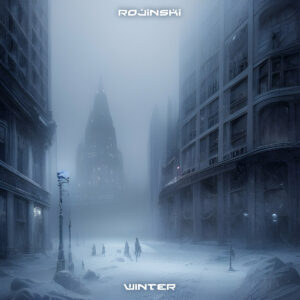 Rojinski creates the most amazing cinematic dark ambient soundscape albums, and Winter is another impressive release – featuring soaring drones, synths, and subtly blended field recordings. This is the soundtrack to the post apocalyptic ice-age, with the listener getting a real sense of the harsh cold winter landscape as the album unfolds. On the strength of Winter, I will definitely be checking out more of Rojinski's music. Superb!
---
PATASONUS – Umbra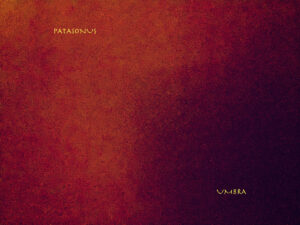 I'm a big fan of the debut EP from London based PATASONUS, so I was thrilled when I discovered he had had released another album! If anything, the music here is even more experimental then on the previous release, but it still has elements of dark ambient and drone blended into the mix, resulting in a wonderfully rewarding album of dark and moody textures. Highly recommended for fans of dark ambient music that does something a little different. Gorgeous!
---
Click on the below image to go to this month's This is Darkness playlist on BNDCMPR, which features 1 track from each of the above albums:

---