Here are the dark ambient albums that we at This is Darkness have been listening to this month – some are new releases, but a few are older gems we've just (re)discovered. Please check these out by clicking on the Bandcamp links, and consider supporting the artists. Enjoy!
---
Ov Pain – The Churning Blue of Noon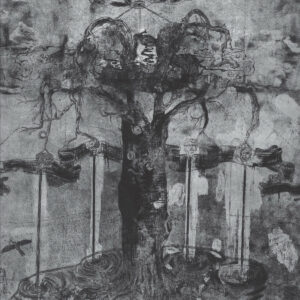 The latest release from Melbourne based underground record label, it Records, is this wonderful mystic album from Ov Pain, which is described as being "… dark and magical, mixing experimental darkwave with drone and free jazz, with a hint of neo-folk and shoegaze ..." It's an apt description, because this remarkable album effortlessly blends together a number of genres and styles to create something beautiful and truly unique. The Churning Blue of Noon is an eerie psychedelic soundscape that takes the listener on a heady journey. No, this isn't strictly speaking dark ambient – but there are definite dark ambient and drone elements in the mix, so if you're a fan of experimental or transcendental music then this album is very much worth checking out. It's also worth mentioning that as well as a digital download, the album is available on limited edition vinyl. Very highly recommended!
---
Various Artists – The Beyond – Music Inspired By The Lucio Fulci Death Trilogy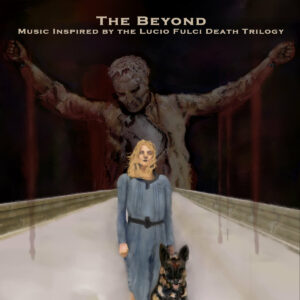 Eighth Tower Records continue to release original and rewarding music of the highest quality, and The Beyond – Music Inspired By The Lucio Fulci Death Trilogy, is no exception. Featuring 14 tracks from a range of talented musicians, across a number of genres and styles – including dark ambient, drone and noise, to name just a few – this impressive album is an alternative / imagined soundtrack to Lucio Fulci's "Trilogy Of Death" horror movies. As usual, Raffaele Pezzella (Sonologyst) has done an amazing job of curating this album – each track offers something different, yet they all work together perfectly to create a masterpiece of dark and eerie soundscapes. Wonderful!
---
Equal Stones – Wretched Human Mirror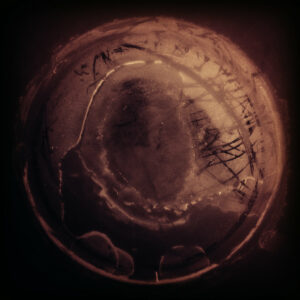 Wretched Human Mirror by Equal Stones is, as the title suggests, a thematically dark and desolate album of dark ambient / drone. The music here is dark, brooding, and melancholic – providing the listener with a challenging yet rewarding audio journey of self-reflection and introspection. This is wonderful stuff, and I've had this on repeat play for the last few weeks, finding it the perfect soundtrack for lying on the sofa at the end of the day as I mull over the events of the day. With this release Amandus Schaap has demonstrated again what a talented musician he is, and I will be watching to see what he does next with anticipation. Fabulous!
---
Equal Stones – April Ethereal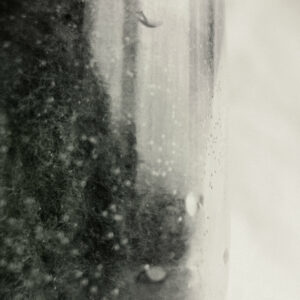 April Ethereal is a more mellow release from Equal Stones, though no less impressive. The first track blends thick layered drone with piano and ambient soundscapes, and the second and third both combine static and glitches with unfolding long drones. The resulting music is haunting, deep and hypnotic. Highly recommended!
---
A Most Accursed – Synaesthetic Dialogue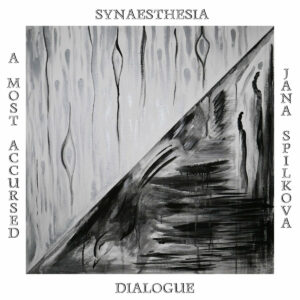 The latest album from A Most Accursed is a wonderful mix of dark ambient, ritual ambient, and drone – created using an eclectic range of instruments including "… piano, mellotron, ostinato strings, stoner guitars and vintage drums… " The end result is an awe-inspiring album of gothic soundscapes that will appeal to fans of dark ambient and stoner rock alike. Stunning!
---
Grist – Another Year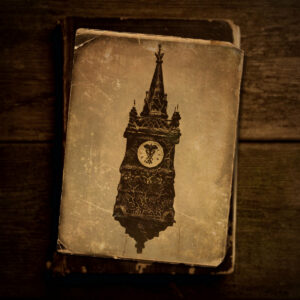 Another Year, the latest release from Grist, is an impressive three track album of dark ambient / ritual ambient, with elements of drone and noise added to the mix. The first track features haunting piano loops and eerie pulsing drones, the second is a chaotic collection of ritual and industrial sounds, and the third a static based noise fest. This is a dark and evocative soundtrack, with the three tracks working together to produce a mesmerizing listening experience that is somehow both disturbing and soothing in equal measure. Wonderful!
---
Facetoucher – The Plaguetime Blues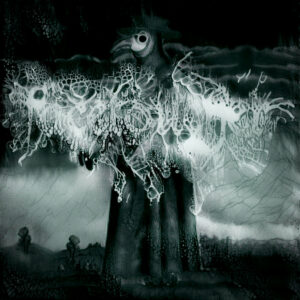 Now this is an intriguing concept – real-time improvised voices have real-time improvised effects applied to them. The music of the resulting four tracks ranges from "… minimalist choral drones to twinkling fragmented glitch to frenetic postcybergrind to wall-of-noise…" It's brilliant stuff – aggressive and challenging in places, gentler and more welcoming in others. Definitely worth checking out if you're a fan of experimental dark ambient / drone. Impressive!
---