Here are the dark ambient albums that we at This is Darkness have been listening to this month – some are new releases, but a few are older gems we've just (re)discovered. Please check these out by clicking on the Bandcamp links, and consider supporting the artists. Enjoy!
---
Ruins of Xibalba – Gobeklitepe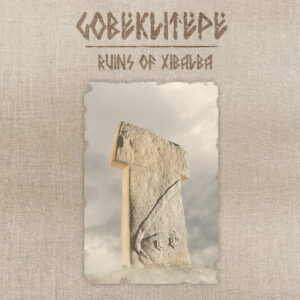 Göbekli Tepe is a Neolithic archaeological site in Southeastern Anatolia, Turkey that predates humanity's oldest known civilizations. With his latest release, Ruins of Xibalba has done an incredible job of capturing the mood and feeling of that ancient place – perfectly combining elements of dark ambient, drone, and dungeon synth along with subtly blended field recordings to create an awe-inspiring audio journey back in time. Oytun Bektas (who is also known for his outstanding work under the name of Tir) has created a truly impressive album with Gobeklitepe and if you're a fan of historical dark ambient then you absolutely have to get yourself a copy of this!
---
Sangam – Hope You Don't Leave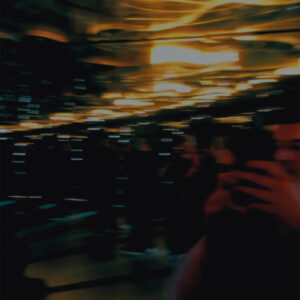 The latest release from the ever awesome Decaying Spheres label is this melancholic masterpiece from Sangam. With elements of dark ambient and drone, and an over-arching lo-fi ambiance, this is one of those albums that makes you look inwards, contemplating life and its meaning. The music does a wonderful job of conjuring up feelings of sadness and grief, and in places this is almost unbearably bleak… and yet the underlying melodies are so beautiful that the listening experience is most definitely a rewarding one. Sublime.
---
PATASONUS – TEXTURA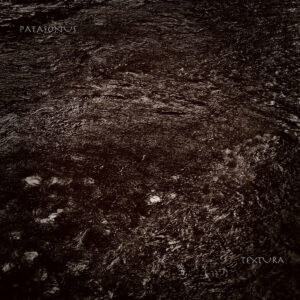 The debut EP from London based Patasonus features 4 tracks of gorgeous "… textural and expressionist sounds from somewhere in the depths…" – with elements of dark ambient, drone, soundscapes and experimental electronica appearing in equal measure. The end result is an album that takes the listener on an audio journey of discovery, providing both depth and variety while retaining a unified 'vibe' throughout. If you're  fan of the more experimental side of dark ambient then this is well worth your time. Remarkable!
---
Kaptep – The enemy in me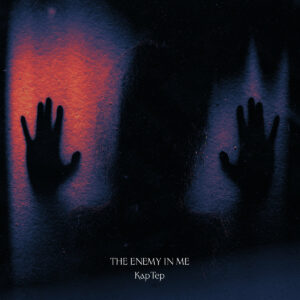 The latest release from Kaptep is this gorgeously dark and edgy album of industrial influenced dark ambient / drone – brooding drones are perfectly complimented by unnerving field recordings, creating a wonderfully eerie listening experience. I've had The enemy in me on repeat play since I first heard it, and on the strength of this have already started checking out his previous releases. Highly recommended for fans of dark ambient / drone with an industrial edge. Fantastic!
---
The Silent Treatment – I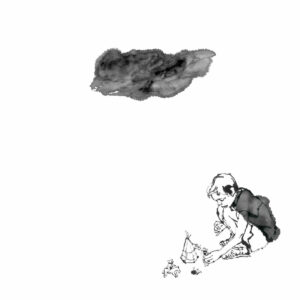 Now this is very cool. A down-tempo dark ambient / drone album featuring waves of distortion, acoustic guitars, and melancholic undertones – all born out of 3 days of improvisation by the unnamed French duo. This is heartfelt music, with a real sense of sadness and regret running through it, perfect for when you want to lie in the dark with your headphones on and do some soul-searching. Beautiful.
---
Tineidae – Mothership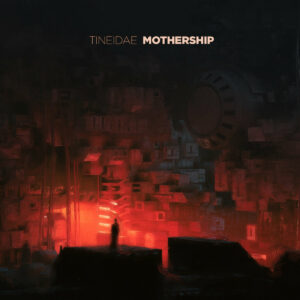 Tineidae's second solo album on Cryo Chamber, Mothership, is another jaw-droppingly amazing space ambient album – full of pulsing synth work and industrial influences, all masterfully combined with atmospheric field recordings. This is a multi-layered album with so much depth that each and every listen offers some new wonder to lose yourself in. This is an absolute must by for fans of sci-fi ambient. Absolutely outstanding!
---
Atrium Carceri & Kammarheit – Colossus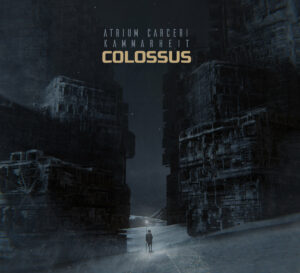 Wow! I knew from the opening moments of thumping resonance that I was going to love this new release from Atrium Carceri & Kammarhei… and I was right! As you'd expect from two of the scene's big names, this is an album of finely crafted dark ambient, featuring atmospheric soundscapes, brooding synths, and subtle field recordings and sound effects. I've been playing this repeatedly since I first got my copy, losing myself in the music each and every time. I don't know how Cryo Chamber continue to release music of such a high standard, but they've done it again with Colossus – this is breathtakingly good. Incredible!