Here are the dark ambient albums that we at This is Darkness have been listening to this month – some are new releases, but a few are older gems we've just (re)discovered. Please check these out by clicking on the Bandcamp links, and consider supporting the artists. Enjoy!
---
Eppu Kaipainen & Embry お兄ちゃん – Ainoa Suunta Pohjalla On Eteenpäin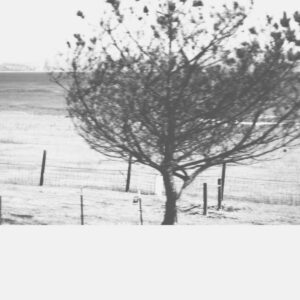 Several months ago, we reviewed the impressive compilation album from the Decaying Spheres label, which included the stunning My House is Torn Down Every Evening by Eppu Kaipainen feat Embry お兄ちゃん. Now, these two artists have collaborated on their first full length release together, and it's as good, if not better. This is an experimental / noise album, full of unsettling tape loops, drones, and field recordings that work together to create an edgy and otherworldly album. The end result is an audio experience that is both soothing and sinister. Very highly recommended!
---
Weird Gentleman – City Spleen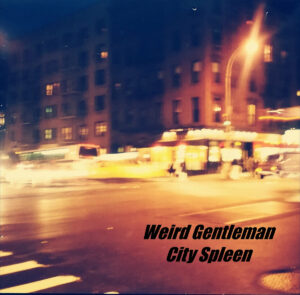 Dark ambient? Dark jazz? Doom jazz? I'm not sure what to call the music on this four-track EP from Milan, but whatever it is, I love it! It's relaxing and comforting, but with a dark and brooding undercurrent. This is perfect music for night-time walks through the city… as you lose yourself in your thoughts, and try and ignore the approaching apocalypse. I will be definitely be keeping an eye out for future releases by Weird Gentleman!
---
Sabled Sun – 2149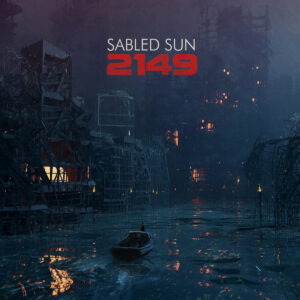 Simon Heath's Sabled Suns 21xx series (about a man in hibernation waking up to a world in ruins) never disappoints, but with 2149 he's taken things to the next level. Dark ambient / drone soundscapes are combined with cyberpunk electronica, to create a masterpiece of cinematic story telling, full of emotive melodies and heart-breaking beauty. In places, as we're pulled down into the depths of Sector 33, it's bleak and almost suffocating… but then, just when it feels like it might be too much, the mood lifts and there is hope. Outstanding!
---
Scott Lawlor – Quiet Winter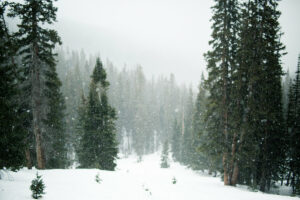 Scott Lawlor is fast becoming one of my favourite artists, creating dark ambient / drone albums of a consistently high standard. The music on Quiet Winter is one of his more minimalistic releases, combining subtle drones with haunting winter soundscapes, to perfectly capture the cold of the long winter nights. This is music for relaxing to, to listen to as you sit wrapped in a thick blanket in front of the fire, as the winter storm rages outside. Wonderful.
---
Sonologyst – Dust Of Human Race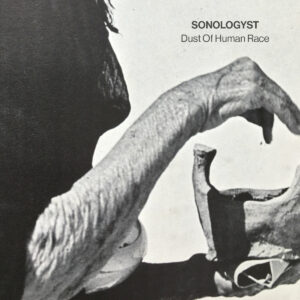 With his latest release, Sonologyst (Raffaele Pezzella) continues with his reflection "… about life as a death spell… exploring various philosophies and traditions, from Buddhism to the old funeral rituals of Sardinia…". To achieve this, dark ambient, drone, and industrial elements are expertly blended together – at times the end result is harsh and unyielding, in others it is more soothing and reassuring in nature. What this means for the listener is a rewarding sonic journey through the detriment and memories of human existence itself. Another impressive release from this skilful and talented musician!
---
Beyond the Ghost – The Last Resort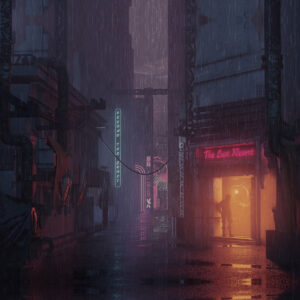 I'm a huge fan of Beyond the Ghost (Pierre Laplace), so I was thrilled when I heard about his new release – his first album in the Europa Series, "… a futuristic, bleak and moving sound voyage that merges electronics and acoustics…". Dark ambient soundscapes with a dark jazz edge are complimented by subtle field recordings, resulting in a fantastical audio canvas of tones and textures, immersing us fully in the sorrowful and  suspended world of Berlin, 2060. This is ambient noir of the highest order, and if you're a fan of dark ambient music that isn't afraid to try something a little different, then you simply have to buy yourself a copy of this. Magnificent!
---
Hilyard – Division Cycle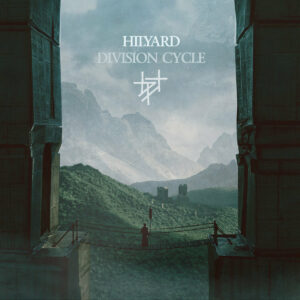 The strange and otherworldly nature of the Division Cycle is evident within the first 2 minutes of this latest release from Hilyard, as unsettling field recordings play over an eerie ambient soundscape. This is the soundtrack to that strange nightmare that you can't shake loose, even after you've sat up, switched the light on, and caught your breath. Here, there are things that shouldn't be, lurking in the shadows, waiting to pull you down into the bowels of the earth "… where the roots of its ancient trees pull the flesh from the ramparts of civilization and giants move as clouds of remnant dust above the lungs of the Internal Forest….". Absolutely incredible.