Here are the dark ambient albums that we at This is Darkness have been listening to this month – some are new releases, but a few are older gems we've just (re)discovered. Please check these out by clicking on the Bandcamp links, and consider supporting the artists. Enjoy!
---
Rafael Anton Irisarri – Agitas Al Sol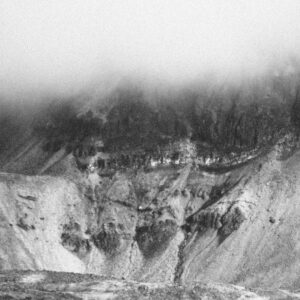 Rafael Anton Irisarri's latest release, Agitas Al Sol, is a gorgeous blend of drone / noise / electronica that is soothing and abrasive in equal measure, with a melancholic undertone that stays with the listener long after the music has finished. This is one of those wonderful multi-textured albums that rewards multiple listens and provides something new each and every time it is played. Highly recommended for fans of hypnotic dark ambient with layers. Stunning.
---
Mathoms – The Woe Trumpets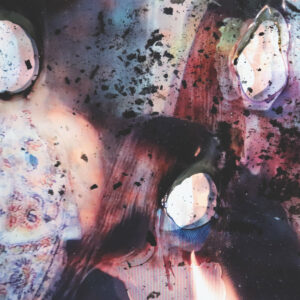 The Woe Trumpets is an "… audiovisual album that re-imagines dystopian narratives by attempting to find hidden subtexts within the grand metaphor of apocalypse…" featuring a video of reworked footage from 1970s films (the link to the video can be found on the bandcamp page). The music is mainly dream-like, incorporating field recordings, modular synths, soundscapes and drones – but also has moments that are shriller and more chaotic. This is the perfect soundtrack for lying back on the sofa, closing your eyes, and losing yourself to the music. Wonderful.
---
Otto Lindholm – FortyTwo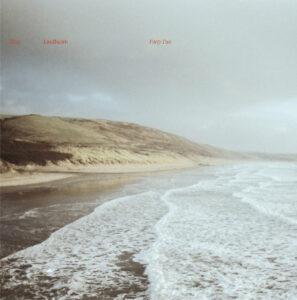 Otto Lindholm's latest release blends the sounds of the double bass with brooding drones, resulting in the beautiful sound of ambient drone influenced by contemporary classical composition. FortyTwo is very much an album of two halves – Reg provides a soothing listen, whereas The Donkey Theory is more unsettling, with a growing sense of dread as the track unfolds. The contrast between the two pieces works really well, actually helping to highlight the strengths of each. This is definitely an album to check out if you like classical music elements in your ambient / drone. Gorgeous.
---
Esmam La Crowned – Nuclear City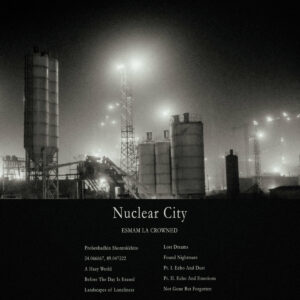 I'm a big fan of Esmam La Crowned's previous releases, and his latest album is another impressive collection of emotional dark ambient / industrial edged electronica. In places, the music here is harsh and disturbing, and in other it is calmer and more gentle. The album tells the story of Ruppur: "… Ruppur was merely another town located far to the west of the capital. The town and the people are transforming as a result of Bangladesh's first nuclear power plant…", and the resulting music does an amazing job of capturing a sense of time and place. Magnificent.
---
Matthew Whiteside – The Remixes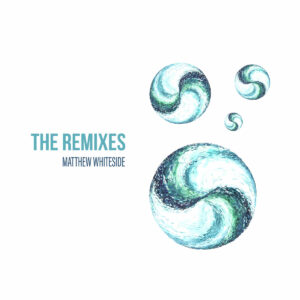 The latest release from Glasgow based composer Matthew Whiteside is a breathtaking collection of contemporary classical / experimental / dark ambient / electroacoustic tracks, each of which is a remix / reimagining of some of his previous work. It is, quite simply, absolutely fantastic stuff – with each and every track offering something different, while also fitting into the overall vibe of the album. On the strength of this album, I will definitely be checking out Matthew's previous releases, and this is a must buy if you are a fan of the more experimental side of dark ambient. Incredible.
---
Replicant Stardust – Maybe Those Spaces Are Meant To Be There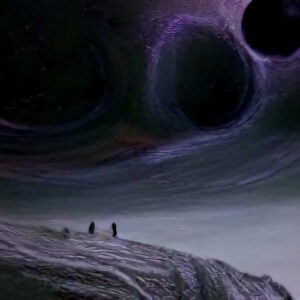 This debut release from Replicant Stardust (aka Paul Schauert and Scott Kumis) is a wonderful blend of cinematic sci-fi / dark ambient – with soaring soundscapes, pulsing synth work, and slow evolving drones. This is the perfect soundtrack for that interstellar trip you've been thinking about, for escaping into the wonders of outer space and sonic dream-states. Highly recommended for fans of cosmic dark ambient! Stunning.
---
Unexplained Sounds Group – Visions Of Darkness Vol. II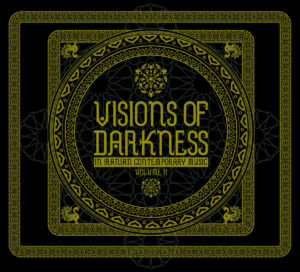 Visions Of Darkness Vol. II (In Iranian Contemporary Music) is the followup to the impressive first volume released in 2017. Vol II is, if anything, even better – featuring astoundingly good tracks by twenty talented musicians who each provide the listener with an insight into the Iranian underground music scene. The music here ranges from dark ambient and drone through to experimental and sonic abstractionism, and there is something here for everyone. This is another Unexplained Sounds Group release that I have been playing repeatably since I first heard it, and I cannot recommend it strongly enough. Fantastic.
---