Last week there was no Frozen In Time published. I was having a much needed break during the week and catching up on the mountain of releases I plan on reviewing in the near future. There was plenty of rest and relaxation, plenty of reading new books for upcoming reviews, and plenty of dark ambient soundscapes filling the This Is Darkness HQ (aka my bedroom). There are a ton of excellent releases to peruse on this edition. I have combined all of last week's news into this week so that there will be no dark ambient releases falling through the cracks due to my little spontaneous vacation.
Don't overlook the "week in review" at the bottom, highlighting the latest articles on This Is Darkness. Also, if you haven't yet, please have a look at the campaign set-up through Patreon, and consider showing your support to This Is Darkness! If you have something that you would like us to cover or any suggestions/criticism about This Is Darkness, please let us hear your thoughts at info@thisisdarkness.com
I wish you all a dark and dreary week, fully of introspection, meditation and hopefully not toooo much self-loathing. Thanks as always for your support!
Music Videos
Ashtoreth – New Music Video
The video for "Kala Nag" from the latest album, Morana, by Ashtoreth was created in support of water protectors worldwide.

New Releases and Preorders
A Bleeding Star – Three New Singles (Self-Released / Digital Only)
Over the last two weeks A Bleeding Star has stayed busy. He has released no less than three singles which you can sample below. As usual we can expect some hi quality production of dark ambient that pushes the boundaries of the genre. All three singles are "name your price" and definitely worth checking out.



Ager Sonus – Preorder Available (Cryo Chamber / CD + Digital)
You can read my review of this album here. Cryo Chamber says of the new album, Book of the Black Earth, "The old leather bound book smells of crusted honey. Flecks of dust and dried parchment rain from it's interior as you open it. Ancient hieroglyphs and diagrams point the way to the obsidian gate. A year later you walk through long forgotten caverns with lantern lit. You've finally found the underground lake. A tired face stares back at you from it's reflection. The air taste sweet down here and in the distance flutes echo of a buried civilization. The feeling of dread washes over you. This is your last chance to get her back from the underworld. Dark bass drone rumbles in the caverns under long forgotten cities. Ager Sonus has succeeded in creating an Egyptian backdrop that is accentuated with flutes and atmospheric layering. Occult and ethereal, this album is for lovers of Necromancy and the unexplored ruins beneath the sands of Egypt.
Releases May 30, 2017

Dead Melodies – New Album Released (Cryo Chamber / CD + Digital)
You can read my review of this album here. Cryo Chamber says of the new album, "The hearth warms your bones as you peer out the crosshatch window. The damp morning dew forms translucent drops on the knee high grass. Whatever was out there last night seems gone but the birds are not yet singing and the animals still hiding. You pull your trekking boots on and head out the gnarled door, leaving the heat of the lonely cabin behind. Save the faint caw of a crow from up in the canopy, the forest lay silent; Devil's Hill looms in the distance. Through crooked trees you go as the headache hits you and flashes from last night come flooding back; Hooded figures. Blood. The sacrifice! Through clenched teeth you gaze down at the compass in your hand. The needle spinning faster and faster. Anxiously, you look back for the cabin, but it's gone. Gone! Devil's Hill dominates where it once stood, only one way to go. Lush field recordings, detailed soundscapes and melancholic melodies drench this album in atmosphere. For lovers of high fidelity dark ambient."

DeepDark & Xerxes The Dark – New Split Available For Preorder
(Black Mara Records / CD + Digital)
Two prolific and well respected artists from the dark ambient scene come together for this extremely dark experience. Black Mara has brought together Xerxes the Dark and DeepDark for a release which sees some of their darkest and most detailed works to date. As usual with Black Mara, there are limited copies of a deluxe hand-crafted CD that comes with a hand-made pouch with a wax seal logo. Inside the bag: CD on a wooden base with velvet, and also manuscript with poems and info.

Endless Melancholy – New Album Released (Hidden Vibes / CD + Digital)
Hidden Vibes label says about the new album, The Vacation, "Pleasant warmth of summer reflected from grainy surfaces of sound, unfolded once from pages of old book… Radiating through space & time, entering the minds of lazy dreamers, sleepless readers and helpless slackers, hovering behind the dark windows of those nights, when city feels abandoned… The story once whispered changed many forms but still returned to inspire, to bring this feeling of inevitable elusiveness of everything we love and care."

Kalpamantra – Three New Full Length Releases


Arrival by Reza Solatipour releases 3 June 2017

Noctilucant – New Album Released (Sleep Unit / Cassette + Digital)
About Sleep Unit's second cassette release they say, "Noctilucant provides us with a deep and ominous offering on red cassette tape (ferric). The quality on this tape is astounding – Noctilucant's post-apocalyptic soundscapes translate perfectly to the analogue format. Nine finely-crafted soundscapes composed over the period of year are laid out over this 60 minute tape. There's a dark, fuzzy, heady space on these tracks which leaves you satisfied immediately upon listening, but the compulsive need to re-listen again, until the tape wears out and degrades, like the civilisation Noctilucant has left behind."

Nubiferous – New Album Released (Self-released / Digital Only)
Ritual/tribal/folk ambient artist Nubiferous came from the dark ambient style, but he has slowly evolved his music over the years into a milder but no less interesting sound.

Rapoon – New Album Released (Self-released / CD + Digital)
The prolific artist Rapoon has yet another new release with which to grip listeners. Un Flic is one of the darker recent releases by Rapoon. As usual we can expect his sounds to veer off into several directions, but keep that dark ambient foundation throughout.

Sombre Soniks – New Compilation Released (Sombre Soniks / Digital Only)
The impressive roster of artists on Sombre Soniks comes together for a celebration of their 100th release. About the new compilation Sombre Soniks says, "We are releasing something rather special to mark this milestone…We have invited artists from thee label to choose a komposition from other artist's releases and remix/rework this with their own unique sound and style."

Sun Through Eyelids / Endless Voyage X – Preorder Available
(Self-released / Digital Only)
Sun Through Eyelids have been staying very active since their first album not so long ago. Yet, over this time their sound has progressed greatly and they seem to have some great opportunities on the horizon. Sepulcher Hymns will be released on 2 June 2017. An interesting FYI, Tom Necklen, half of Sun Through Eyelids, has taken over my position of covering the dark ambient releases on Terra Relicta since I started working full-time with This Is Darkness.

Trepaneringsritualen – New Album Released
(Tesco Germany / Vinyl + Digital)
Tesco says of TEERAAL RÄUM PHEYNIX, "☿☿☿ Awake, Jǫrmungandr! Awake and release your tail. Let the worlds be set ablaze. That which is created must be destroyed. Awake, Jǫrmungandr, and let twilight yield a night eternal. »Union & Dissolution« Ev To Παν collects and expands a working previously available on an limited edition cassette split with Celldöd, and adds a previously unreleased excerpt from a working conducted during 2013 through 2015. The material finds T × R × P at its most ritualistic; reaching beyond the atavistic, to time beyond time, and the formless void.

vÄäristymä / DRS – New Split Released
(Eighth Tower Records / Digital Only)
Eighth Tower Records says about the new split, "vÄäristymä and DRS are two projects, the first a duo from Finland, the second an Italian artist, united by the experimentation around the minimal and oblique forms in drone ambient music. Searching for analogue instrumentation and recording generates an obliquely dark sound, alien in the case of vÄäristymä, cavernous and almost underwater in the case of DRS. Both at the frontier of the new minimal ambient drone."

Vladimír Hirsch – New Album Released
(Old Captain Records /  CD + Digital)
Old Captain says of Scripta Soli, "Scripta Soli ("The writings of the earth") is a thematic contemplation triggered by a great Czech artist in the form of a fictive experience during an apocalyptic war catastrophe, perceived by a person imprisoned in the bunker. Epically dramatized, it consists of 12 figurative parts to strip moral vacuum accumulated by memories, fears, visions and expectations of the inevitable, like echoes from the devastated core, sonically interpreted by the ground and aborted on the surface. Vladimir Hirsch offers expressionist sharpness and contrast to gouge out the focal sound from the background cacophonous substance to evoke stark and haunting imagery behind. Proving his expertise and repertoire he renders field recordings, electroacoustic and digital techniques through his typical metamorphic musicalization of primarily non-musical elements realizing the shrill, dynamic realities of the inner conflict: the titular sonic earth eventually turns into a grave."

Xerxes The Dark – New Album Released (D.M.T. Records / Digital Only)
D.M.T. says of the new album, "The album is inspired by a true & heavy Overdose of Morego in fall of 2008, when he was 20 years old. He lived about 2 hours not on earth nor hell, but in a gloomy place like a limbo, after seeing many things and suffering from unknown disorders, experimenting flashes about his past and his death, he gradually came back into life by a mysterious cosmic power that changed the game. This album is a simulation of what happened in his darkened trip on that cold-foggy November night!!"

Sales
This weeks sale is all about Ambient with Neoclassical influences
Save 50% on these digital downloads: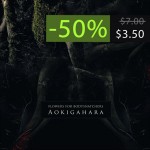 Flowers for Bodysnatchers – Aokigahara $3.50
Come visit Japan where Duncan Ritchie takes you to the suicide forest, Aokigahara. Lonely piano and textural field recordings brings you through the forests, cities and back alleys of Japan.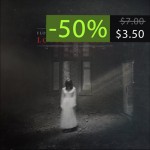 Flowers for Bodysnatchers – Love Like Blood $3.50
If you enjoy Aokigahara, you don't want to miss the sequel. Love Like Blood takes you to the underworld that is Tokyo. Experience a sense of safety within a chaotic world.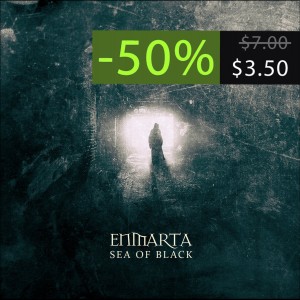 Enmarta – Sea of Black $3.50
If you haven't listened to this album yet, you should. Enmarta's first album on Cryo Chamber shows you that Viola and Dark Ambient work together. Smell the salt, swim in dark waters and don't forget a life west when the violas hit.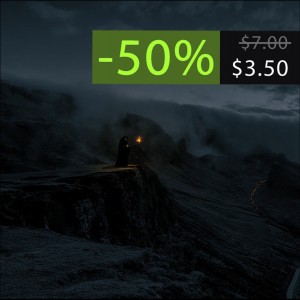 Enmarta – The Hermit $3.50
Thick fog rolls in over majestic mountains as you read the dusty book. Cold wind knocks at the rusted gate, begging the soaring tower for attention. A lingering smell of burnt oil reaches you from agitated torches left standing til dawns first light. An album about enlightenment through isolation. Listen to this one at the midnight hour and you'll get it.
Week In Review
Husere Grav – Entropy & Illusion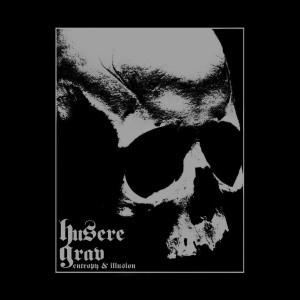 "If your musical tastes lie closer to the death industrial, power electronics and harsh noise wall side of the ambient world, then this album will surely be to your liking. It holds similarities to these other genres, while still keeping its roots in a black / dark / ritual ambient foundation. For fans of drone music, this will likely be a welcome album. It seems to fit into that drone ambient territory, yet has a thick and menacing lifeforce which is often lacking with those sort of albums.
Read the full review here.
Sielwolf & Nam-khar – Oppressfield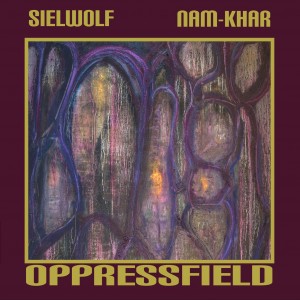 The second review for This Is Darkness by Przemyslaw Murzyn!
"It's a fine album, especially for those who prefer the louder forms of ambient music. Thoroughly deliberated from beginning to end. And the good thing is that the guys are not interested in repeating themselves and while you can easily recognize that both collaborations were composed and performed by the same projects, you can't deny that they differ from one another quite significantly."
Read the full review here.
The Vomit Arsonist – Meditations on Giving up Completely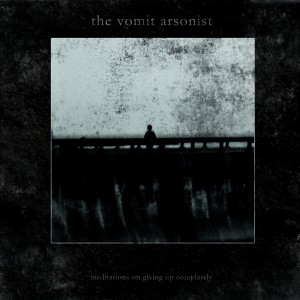 "Realizing himself, honestly, over the last few years, The Vomit Arsonist has no scruples with doubling down on his style. This is where he feels he belongs, and it really shows on Meditations. Everything done previously by this artist seems to come to a head on Meditations. Listeners should immediately recognize the intensity of the release, an intensity which rarely is diminished through the entirety of the album. I would highly recommend Meditations on Giving up Completely to any readers of This Is Darkness who don't mind a bit of extra heavy distortion and apocalyptic martial vocal tones. If Meditations is the soundtrack to the end, then we are in for a hell of a climax."
Read the full review here.
Dead Melodies – Legends of the Wood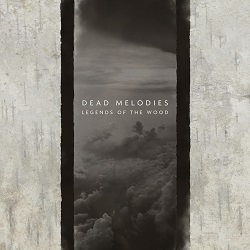 "With the perfect combination of atmosphere, emotion and technical prowess, Dead Melodies gives us a lot to enjoy. Whether listening to every minute detail attempting to fully realize the back-story, or putting the album on in the background as a musical companion to work or study, Legends of the Wood proves itself to be an invaluable addition to the collection of any dark ambient listener. For me, this is one of the most interesting and refreshing albums so far in 2017. It is yet another reason to reassure their fan-base that Cryo Chamber is a dark ambient force with which to reckon."
Read the full review here.
Ager Sonus – Book of the Black Earth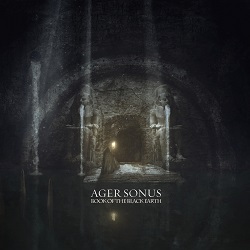 "Listeners of the more cinematic varieties of dark ambient will be over-joyed with this release. There is enough cinematic work presented here to build numerous narratives. Yet, there is enough room for flexibility in the imagination to complement many other forms of entertainment. Book of the Black Earth by Ager Sonus, along with Legends of the Wood by Dead Melodies have given us vastly detailed works of cinematic art to enjoy for a long while to come. The darkness of these works are only trumped by their technical presentation. If malefic darkness and full immersion are your goals, this album will give ample reason to keep returning to its haunted and dusty tales of ancient antiquity."
Read the full review here.
Vinterriket – Interview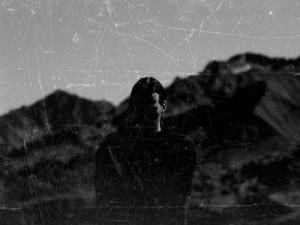 Vinterriket is mainly a dark ambient artist, though some albums move more into black metal or neo-folk directions. For the past two decades Vinterriket has been honing their style, with many albums to show for their effort. With a new album release on the horizon, now seemed like a good time to catch up with the man behind Vinterriket and find out a bit about his plans and inspirations.
"The new album will be released this summer 2017 and is entitled Nachtfülle. The album will be released in a limited edition only by a French label. There won't be any surprises. This time it is a pure dark ambient album again, no lyrics, no, vocals. Again, the album is very moody, depressive and atmospheric, here and there also quite hypnotic."
Read the full interview here.
Rosalie Mulder – Interview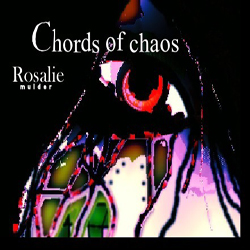 Rosalie Mulder is quite the unique dark ambient artist. At the age of 17 she has managed to release her debut album on the Minnesota based Dark Winter label. Dark Winter has released some memorable albums since founding back in 2002, with releases by well-known artists such as Alio Die and Steve Roach. In recent years their output has slowed considerably, but the quality has remained consistent. Rosalie Mulder started her journey with dark ambient several years ago, experimenting with music for the fun of it in her father's studio. Chords of Chaos is the culmination of these experimentations. When speaking with her, it is quite obvious that she is still a young artist, with a whimsical approach to her output and just beginning to find her place in the music world. However, the sounds on Chords of Chaos are quite experimental and interesting, it seems that as her experience progresses in this field, we will almost certainly see some more amazing albums coming from her in the future.
Read the interview here.
Please consider making a donation!
This Is Darkness has gone live with the help of friends and supporters. I have been disabled since 2015, due to a spinal injury. Any support that can be given is greatly appreciated. Donations will go toward the maintenance of this site as well as additional promotion to increase its reach and influence. You can help through the donate button below,  or follow this link to the This Is Darkness Patreon page here.