Artist: Ruptured World
Album: Archeoplanetary
Release date: 2 July 2019
Label: Cryo Chamber
Reviewer: Michael Barnett
Tracklist:
01. Rituals of Attainment Through Time
02. The Revelations of the Cipher – Deciphering the Pictish Ogham
03. The Haven
04. Passages of Exposition
05. The Grim Repasts of Cullen Shores
06. The Enigma of St. John's
07. The Aura of Drostan's Well
08. Descent into the Underworld
09. The Portents of Crovie
Alistair Rennie, the man behind Ruptured World, was first introduced to the dark ambient community by Cryo Chamber with his debut album, Exoplanetary. He has now returned with the follow up, Archeoplanetary, which should be considered a prequel, in terms of the story's time-line.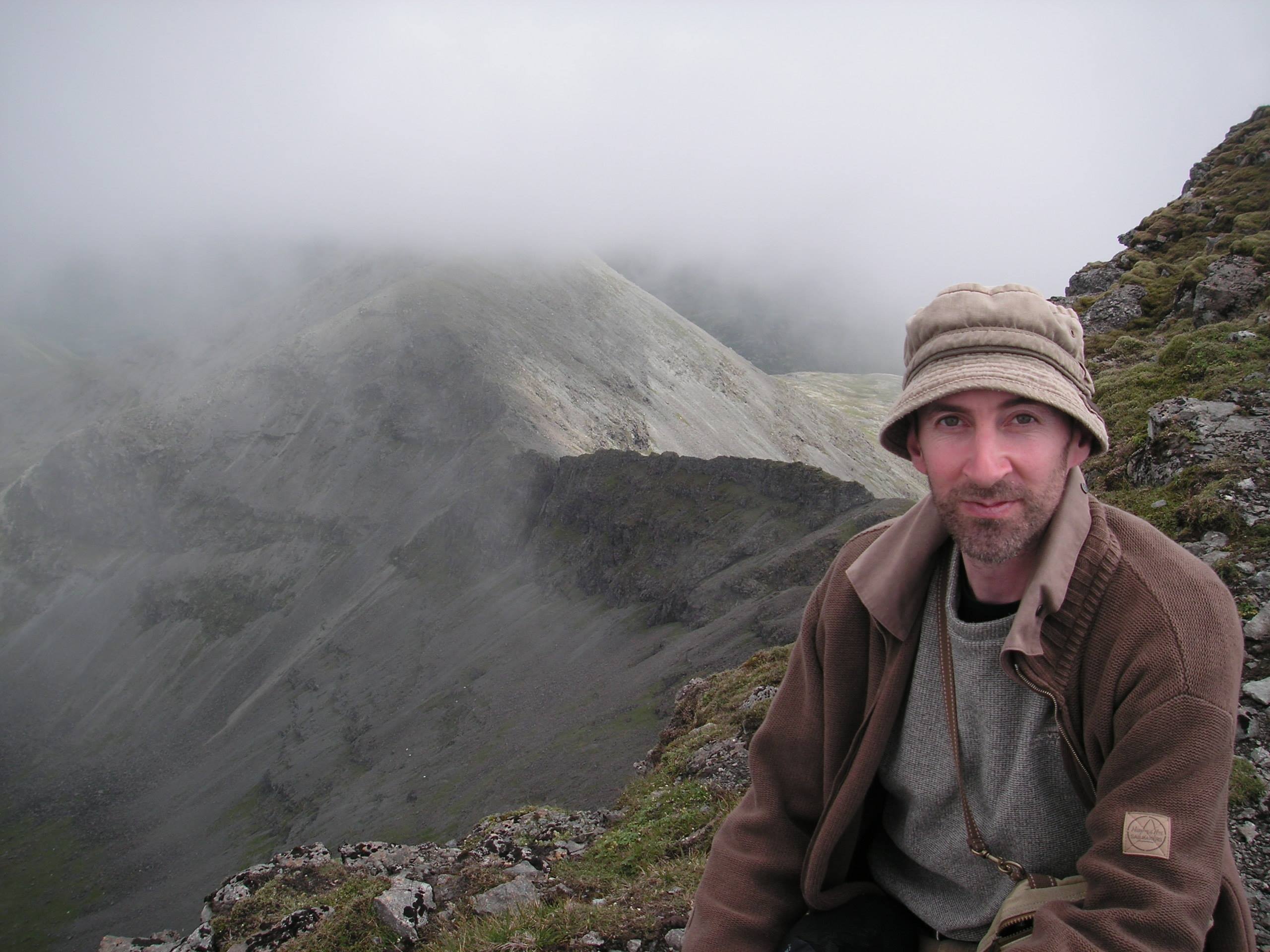 If you would like to find out more about Ruptured World and Alistair Rennie,  I highly recommend you check out our interview with him and our review of his previous album, Exoplanetary.
As on Exoplanetary, Rennie takes us back into his story of horrifying alien visitors to Earth. We follow Dr. Marcrae and the now-missing Dr. Tarknassus through their journey to discover the buried and forgotten secrets of Earth and the galaxy beyond. Borrowing heavily from the sort of cosmic horror present in the works of 1930s weird authors like H.P. Lovecraft and Clark Ashton-Smith, Rennie hints at unspeakable cosmic horrors, alien races from far-flung corners of the galaxy, and the ancient texts of the 'Pictish Ogham' (in true weird fashion, creating his own sort of demonic text, similar to Lovecraft's Necronomicon or Smith's Book of Eibon).
Rennie illuminates the details of his story for us, through the use of found audio-tape recordings. These recordings are detailed documentation of Dr. Marian Tarknassus' research from 5 years previous, before his untimely disappearance. As such, we experience Archeoplanetary through the vessel of Dr. Archibald Macrae, as he begins to piece together the story of his mentor's disappearance, and the horrifying realities Tarknassus had uncovered.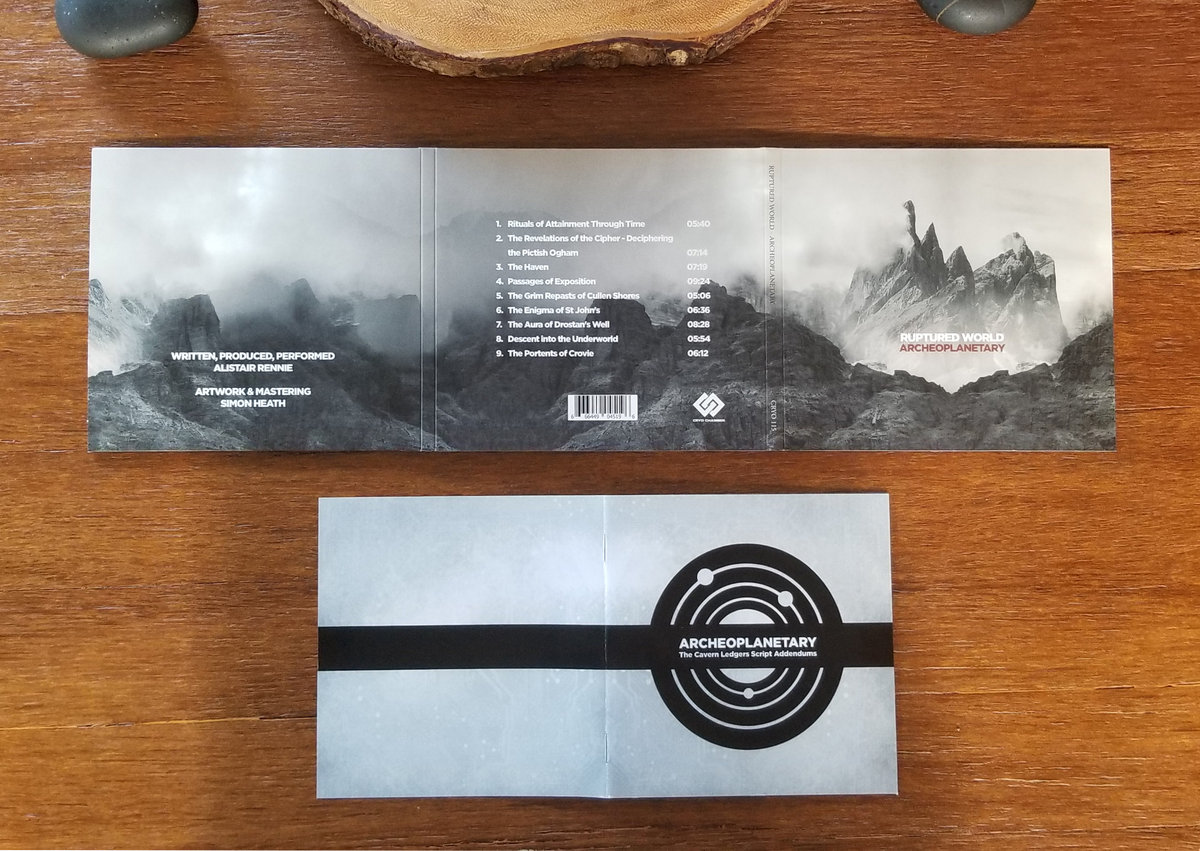 Gentle drones and atmospheric soundscapes, along with the occasional melancholic piano, gently transport us from tape-recording to tape-recording. Along the way we are able to be instilled with a sense of awe, fear and general insignificance. Much in the same fashion of God Body Disconnect, Ruptured World is able to use the dark ambient soundscapes to perfectly sculpt the emotions of the listener. As we move from one narrative into the next, we are naturally transitioning between emotions.
Upon discovery of each tape, we are given a beautifully crafted moment. We can hear Dr. Marcrae pressing play, rewinding back to re-listen. We can feel his hopelessness as he progresses, likely realizing he'll never see his mentor again. But also realizing, that we are far from alone in this universe, and possibly even on this planet. While it's certainly not so, I like to think of albums like this one as side-stories to the stuff of Sabled Sun, as if this were yet another story, of another survivor, on another world. And, while the dark ambient soundscapes themselves might not be quite on the level of Simon Heath's Sabled Sun (not to say they aren't great, just not on par with the master!), the "found tape recordings" are dark ambient gold. The way Alistair Rennie conjures this voice and delivery-style feels like it's straight out of a classic (1950s-'60s) horror/sci-fi film.
For me, Ruptured World is the sort of artist you want to share with your "normal" friends. While they may not immediately dig an hour of drones, they might be more inclined to sit down to a narrated story with first-class voice acting. For more seasoned dark ambient listeners, you'll likely find the attention to detail on these recordings to be as utterly exquisite as I have. The music itself is above average, at the very least.
I would recommend picking up a physical copy of this one, if you have the means. Or even better, the 2 CD bundle, which also includes Exoplanetary. The reason being that both albums are connected in theme/story. But more so, because there is such attention to detail on these albums, one deserves to get the full experience, which includes the booklets from both albums that are full of images and information about these beings and places described by Rennie.
Ruptured World is one of my favorite projects on Cryo Chamber in recent years. I have found myself returning to both these albums quite frequently, especially Archeoplanetary. If you are a fan of the Lovecraftian series through Cryo Chamber or weird fiction / cosmic horror, in general, I think you will love this project as much as I do. I will be waiting patiently to see if Rennie will continue to reveal more details about this story-line, or if he will travel into uncharted territory on his next release. In the meantime, we have a gem!
Don't forget to check out our interview with Alistair!
Written by: Michael Barnett