Here are the dark ambient albums that we at This is Darkness have been listening to this month – some are new releases, but a few are older gems we've just (re)discovered. Please check these out by clicking on the Bandcamp links, and consider supporting the artists. Enjoy!
---
Grove of Whispers – Shovelful of Silt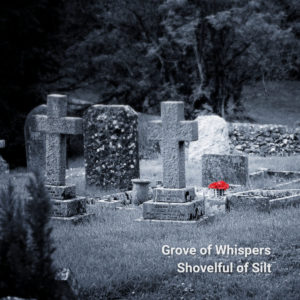 Grove of Whispers continues to release amazing music at pace – each month releasing at least one full album of mesmerising low-tempo drone / dark ambient that I end up with on repeat play. Shovelful of Silt is one of his more unsettling and eerie releases, but as always the overall listening experience is a deeply relaxing and rewarding one.
---
NYVVA – Gypsy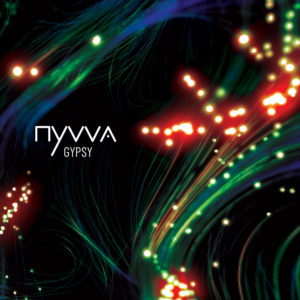 I fell in love with the music of NYVVA the very first time I heard the wonderful blend of electronic ambient tones and natural sitar drones on his Aether EP – so I was absolutely delighted when I learned that a full album was being released. Gypsy continues in the same vein as the EP, with subtle electronic rhythms and gorgeous sitar sounds combining to produce something very special indeed. Yes, this is more ambient than dark ambient, but this is a wonderful album, and well worth checking out if you're looking for something a little different.
---
Bonzaii – Death in the Cities / Tempus Fugit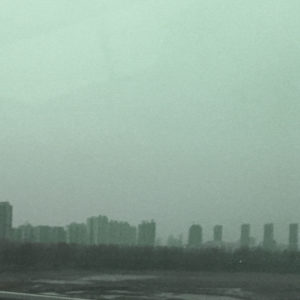 Death in the Cities, The first half of this latest release from Bonzaii, is dark, twisted and heavy as hell – discordant drones and pulverising synth tones are layered together  and the end result is a goosebump-inducing nightmarish soundtrack from hell. Tempus Fugit is a lighter, more poignant track, but no less impressive, and the contrast between the two pieces works wonderfully.
---
Various Artists – Dark Ambient Vol. 20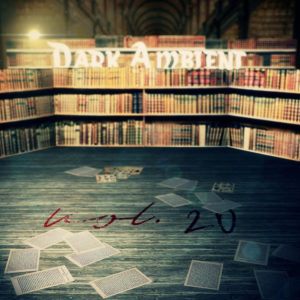 The Sombre Soniks dark ambient label specialises in music of a "… ritual or ethnomuzikologikal nature…" and this latest album, a compilation of twenty-three tracks from forty-six artists (collaborating in pairs), is another high quality release. This album is a little "harsher" in overall sound than some of their previous releases, but that's no bad thing, and each track offers something different so is definitely worth checking out if you're looking for something from a number of up-and-coming dark ambient musicians.
Full disclaimer – the album features a track that our very own Rich Dodgin (using his moniker Hellschreiber) collaborated on.
---
H
Hymnambulae – Andarlīh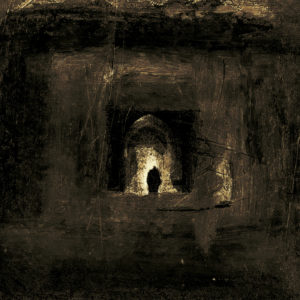 I've been really looking forward to this release! Andarlīh shows a new and darker side of the Hymnambulae project, which consists of siblings Åsa & Pär Boström (Kammarheit, Cities Last Broadcast). Andarlīh is a ritualistic electro-acoustic ambient album, which was recorded in the northern city of Umeå, but also in the subterranean church of Saint Anna, which resides a cool 90 meters below the surface of Lapland, Sweden. This album is the perfect accompaniment to your spiritual practices, or equally suiting as the background atmosphere to your casual daily activities.
---
Phonothek – Styx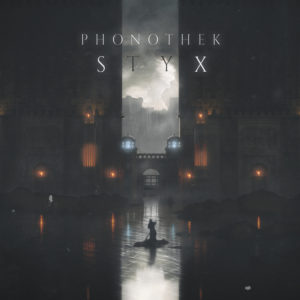 Since their debut, I've been a huge fan of the dark jazz stylings of Phonothek.  Their form of dark ambient takes on that smokey club vibe more often than not, feeling like the dark ambient answer to a band like Bohren und der Club of Gore. While the overtly jazzy sections are kept to a minimum on this release, the cinematics and atmosphere are at an all-time brooding high.  For we are indeed being escorted through the underworld, witnessing macabre sites and sounds along the way that will leave the listener with a lingering sense of dread.
---
Mount Shrine & alphaXone – Dream Chambers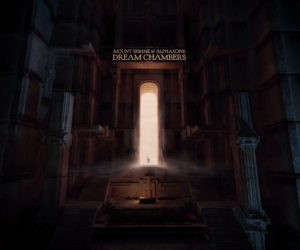 This was an album destined to be a classic. Mount Shrine is known for his ASMR-ready dark ambient albums, which tend to be perfect for sleep assistance. His combination of cold/polar sensibilities with crisp field recordings are the perfect balance to the exquisite otherworldly drone-work of alphaXone. We are left with an album that has carefully crafted, pulsing drones over a plethora of intricate tiny sounds. Whether falling asleep or just looking for some relaxation, Dream Chambers will certainly help connect listeners to a deeply rewarding liminal space.
---
Yen Pox – Between the Horizon and the Abyss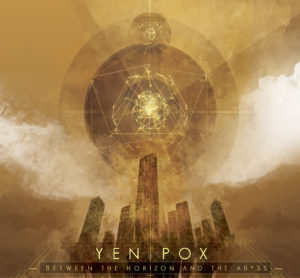 For a throw-back album, this month I picked the most recent full-length by dark ambient masters Yen Pox. I picked this one up on double-vinyl back when it released on Malignant, and I find that it is always one of my favorites to return to over the years. The sounds are brooding and massive. Waves of drone crash through the speaker system as the wails of dying are drowned out by out-of-control industrial machinery. A glimpse into an apocalyptic future, which seems to be inching ever closer.
---