Here are the dark ambient albums that we at This is Darkness have been listening to this month – some are new releases, but a few are older gems we've just (re)discovered.
Please check these out by clicking on the Bandcamp link next to each review (or by clicking on the BNDCMPR link at the bottom of the page), and please consider supporting the featured artists. Enjoy!
---
KELADOS – The Night Glows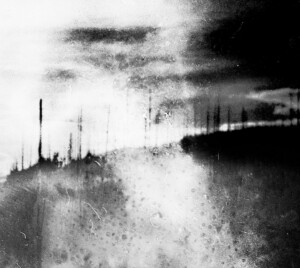 The latest release on the ever awesome Reverse Alignment label is this incredible album of isolationist ambient music from Slovakian musician Kelados. Using analogue and modular synths, electric guitar, contact mics, field recordings, hydrophone, geophone, and electronics, Kelados has created a wonderfully minimalist album of dark ambient, with elements of post-industrial music that give the album a suitably machine-like finish. This is one of those albums that is just perfect for a spot of introspection, or for losing yourself in when you want to escape from things and chill out.
---
Jesús Acevedo – Off​-​World Chronicles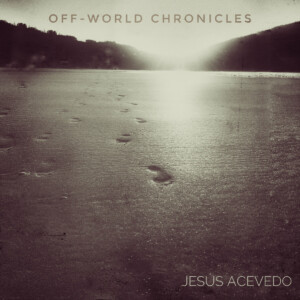 Spanish ambient music composer Jesús Acevedo has released a number of neo-classical ambient albums, and his latest is Off​-​World Chronicles. Described as "… ambient music with discreet cyberpunk touches …" the music here is simply gorgeous, with a calm, contemplative ambiance that  – due to the expertly blended dark ambient undertones – never becomes twee. This album is a must have for those looking for some mellow dark ambient with a sci-fi twist.
---
Matterhorn Well – Sketches For Francis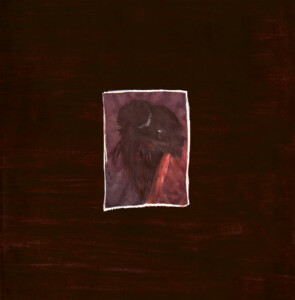 The latest release from Icarus Records is this haunting album of neo-classical ambient / drone from Matterhorn Well. The music is melancholic in places, eerie and disturbing in others, but it is all gorgeous and dripping in raw emotion as synths and evolving drones compliment the cello playing at the heart of it all.  The end result is simply stunning, and this album is one you have to check out if you're a fan of dark ambient drone with a classical edge.
---
Kagami Smile – Obscured Face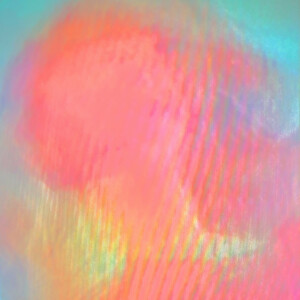 Decaying Spheres are a label that consistently releases ambient music of the highest quality, and this album from Kagami Smile is no different. Featuring pulsing discordant drones and soaring synths, this is mesmerising and hypnotic stuff that takes the listener away to another place. Every play of this multi-layered album offers something new to discover, and every listen is a genuine joy. A must have for fans of  dissonant drones, and powerful and poignant music.
---
HANDALIEN – Foundation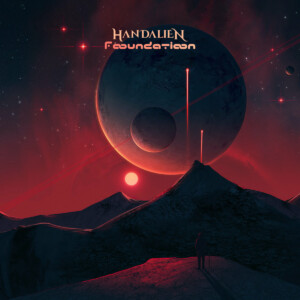 Handalien is the master of cinematic dark ambient, and their latest release, Foundation is a stunning collection of dark ambient drone, inspired in equal measure by the works of authors Isaac Asimov and HP Lovecraft. The music is space ambient, with elements of drone and subtly added field recordings, all working together perfectly to create an impressive audio soundtrack of cosmic horror and space exploration.
---
Sigh Of Relief – Lifespan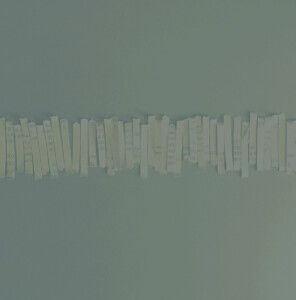 If you're a fan of electronic ambient, then you definitely need to check out Lifespan, the latest release from US based musician Sigh of Relief. Listening to this album takes you on a 38 minute journey of electronic soundscapes that develop and evolve as the music plays. With dark ambient elements added to the mix, the resulting music sometimes sounds like classic Tangerine Dream, and I found myself playing this album on repeat play again and again. Highly recommended.
---
Scott Lawlor – but everybody's gone, so I will never know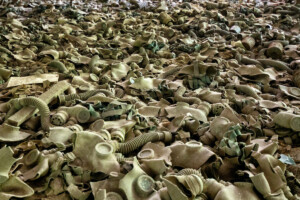 This concept album from talented ambient musician Scott Lawlor is actually a few years old and for some reason had passed my by until recently – but I'm so glad I've finally discovered it because it is quite simply stunning. Telling the story of an astronaut stranded in space while the Earth below succumbs to a lethal virus, this is a dark album, featuring meditative ambient / drone which has been expertly complimented by sometimes chilling field recordings. Because of the subject matter, this isn't an easy listen, but it's testament to Scott's skill as a musician that it's a very rewarding one. 
---
Click on the below image to go to this month's This is Darkness playlist on BNDCMPR, which features 1 track from each of the above albums:

---