Here are the dark ambient albums that we at This is Darkness have been listening to this month – some are new releases, but a few are older gems we've just (re)discovered. Please check these out by clicking on the Bandcamp links, and consider supporting the artists. Enjoy!
---
Bonzaii – Death In The Cities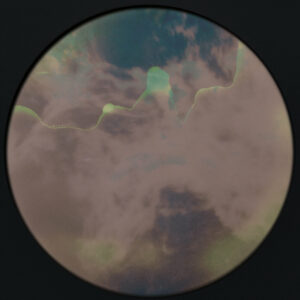 I'm a huge fan of Bonzaii – his melancholic, dream-like audio creations have a cinematic undertone, and I can easily lose myself in his music for hours at a time. This latest 5 track EP consists of music created solely from the manipulation of samples and field recordings – where bass-heavy tones are combined with discordant patterns and eerie soundscapes, resulting in music that is quite simply breath-taking. Very highly recommended!
---
Various Artists – Drone Islands – Stellar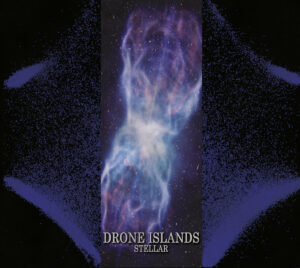 Drone Islands is the latest release in Eighth Tower Records' impressive Drone Islands series, and features twelve tracks of drone excellence from a number of talented musicians. Each track has something different to offer, with a variety of musical approaches being utilised, yet the album holds together perfectly, with a coherent sci-fi theme and ambiance running through it all. This album is definitely worth checking out if you're wanting to explore drone music in general, or are looking to discover some new musicians to follow. Wonderful stuff!
---
Neon Noodle – Hunting For The Silence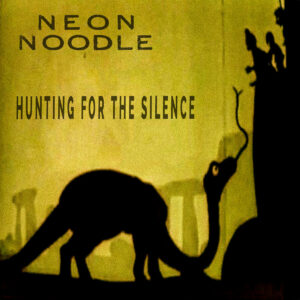 For his fourth studio album, Neon Noodle has merged haunting dark ambient soundscapes with New Orleans jazz melodies, to create a wonderful audio experience that pulls the listener into a world of ghostly vintage jazz noir. This is an album that rewards an attentive listen, and is ideal for listening to in bed with the lights out. This is unlike anything else I've listened to in recent months, and I find myself drawn to it again and again. Incredible!
---
SiJ & Textere Oris – Reflections at the Sea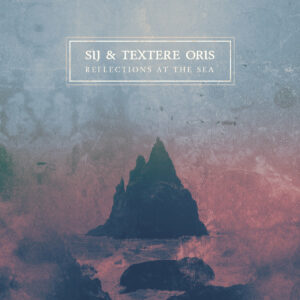 I love Reflections under the Sky, the previous atmospheric dark ambient album from SiJ & Textere Oris, so I was thrilled when I learned they were releasing a follow-up. It's been 5 years, but totally worth the wait – because this is another exceptional album of emotive ambient soundscapes, subtle but powerful field recordings, and multi-layered soul-stirring music. This is the perfect soundtrack for taking time out from everyday life, for a spot of introspection and rebalancing of one's self. An absolute must-buy for fans of deep drone and dark ambient!
---
Melanohelios – The Durance Machine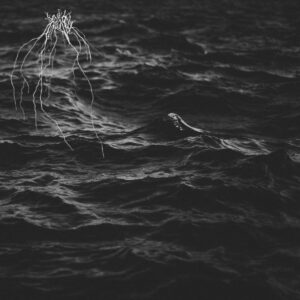 The latest release from Canadian musician Melanohelios is a wonderfully dark EP of cosmic dark ambient, with elements of drone and noise added to the mix. In places it's harsh, aggressive and challenging, and in others it's soft, light and reassuring. The music here is complex and multi-layered, and this is one of those incredibly rewarding albums where the listener discovers something new on each and every play. Fantastic!
---
NATURA EST – Real Seasons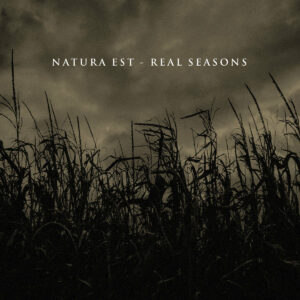 This album of brooding dark ambient / drone is the third release from British electronic producer Tony Young and German industrial/noise musician Andreas Davids, and "… taps into the old ways; a time in which nature and the cycles of the Earth was to be worshipped and revered …". Long form drones are beautifully combined with haunting vocals and unnerving soundscapes, resulting an album that manages to be both unsettling and soothing. On the strength of this album, I will definitely be checking out their earlier releases. Impressive!
---
Hiemal – Lands of Yore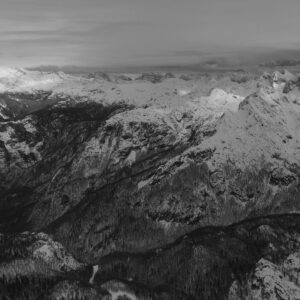 Hiemal's latest album is a little darker sounding than some of his other recent releases – but 'darker ' is a relative term, as this still has all the wonderful hallmarks of his music: long form drones with subtle field recordings and underlying themes of winter that provides an almost hypnotic experience. Fabulous!
---