Finding Better Methods/Products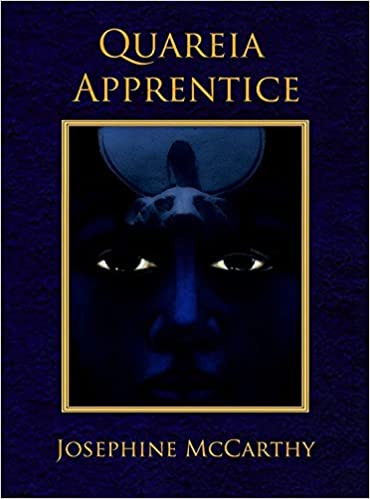 So, a few years ago, I started to follow Josephine McCarthy, the internationally renowned magician behind the free Quareia magic course. One of the things I liked about her is that she aligned with me on topics relating to fair-trade considerations, pollution (inside and outside the home), and many other things not relevant here. She recommended in a post one day, the website Apothecary's Garden for purchasing Frankincense and other ethically and sustainably traded incense resins.
Apothecary's Garden is a site run by a guy named Dan Riegler out of Hamilton, Canada. That site is a blog of his, which is generally interested in incense/apothecary related things. There, I found a bunch of interesting/useful articles like 'How to Grind Frankincense, Myrrh, and other Resins', as well as a link to his Etsy page of the same name.

ApothecarysGarden
Link to Apothecary's Garden Blog
Link to Apothecary's Garden Etsy
On Etsy, Dan sells numerous incense resins, as well as the essential oils, salves, etc. which he has crafted/distilled from their raw version, himself. In my experience, each of his resins come with a card indicating its country/region of origin along with a description of its importance in that region, uses, scent profiles, etc. It's also worth mentioning that he has a 5 star rating with 45k sales…

"A West African Frankincense found in North Eastern Nigeria where the Hausa speaking people refer to it as Hano or Harrabi. This shipment is of the highest quality I have ever come across. It is well sorted and contains a good mix of large pieces including the rarer light and dark green tears with no bark or dust. It is beautiful material that exhibits the trademark fragrance of Boswellia Dalzielii -Orange/Citrus and Mint with earthy undertones. The locals use it as chewing gum and as incense. It can be used as many of the other types of Frankincense for incense, teas, oils, salves, tinctures and cremes."                                                            -Dan Riegler
Read the rest about this resin here.
The thing that is really cool about Dan's business-model is that he actively searches out the native peoples of a given region and has direct negotiations with them in order to secure enough product for him to sell to us, while still leaving that community and tree in a position to keep doing this 10/30/100 years from now. In several articles I've read on his blog, he's detailed his ventures into these regions where he spoke with tribal elders and secured appropriate pricing, while also giving them tips on how to work with the trees in a more sustainable way, when/where necessary.
Knowing that the places/peoples these materials were being sourced from were not being mistreated really made me feel more positive about my tour-de-incense, and I happily bought a wide variety of incense resins to try out, including most notably multiple varietals and regionals of my favorite incense of all, Frankincense.
I'm sure there are other places to buy fairly traded incense resins, but I haven't needed to look any farther, myself, since I found Apothecary's Garden, so I'm just passing on the good fortune to you all!
Article Contents
Michael's Discovery of Incense
Finding Better Methods/Products
35+ Minute Interview with Dan Riegler of Apothecary's Garden
How to Burn Resins
Alternatives to Burning Resins
Some Popular Varieties of Incense Resins