Here are the dark ambient albums that we at This is Darkness have been listening to this month – some are new releases, but a few are older gems we've just (re)discovered. Please check these out by clicking on the Bandcamp links, and consider supporting the artists. Enjoy!
---
Mortemhize – Herald of Doom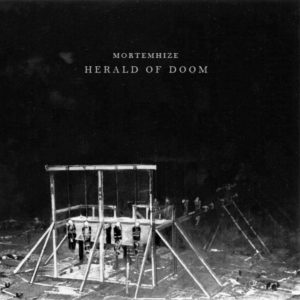 I've been a huge fan of Russian neoclassical ambient artist, Mortemhize, for some time now, so I was thrilled when I learned he was releasing this new 6 track album. This is hauntingly sad music, played beautifully on piano and stringed instruments, complimented by subtly blended ambient soundscapes. The end result is music that evokes strong feelings of melancholy and despair – yet provides a wonderful listening experience.
---
Teeth Engraved With the Names of the Dead – It Will Be Dark Soon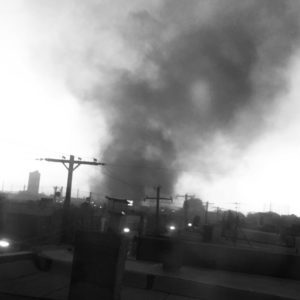 This is one of those albums that just blew me away on the first listen – with its dark ambient, drone, and industrial elements coalescing to create the definitive soundtrack to the apocalypse. No, it's not an easy listen, but that's the point. If you're looking for something on the noisier side of the dark ambient genre, then this album is definitely worth checking out.
---
Extinct Anatomies – Above The Wandering Land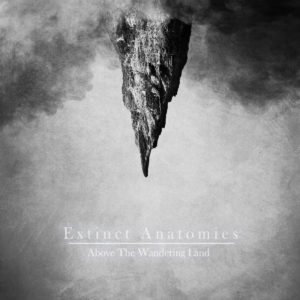 I've had this album from Chilean dark ambient musician Extinct Anatomies on repeat play for the last couple of weeks – its blending of dark ambient and down-tempo industrial elements hitting a sweet spot that I've been drawn to again and again. I can't wait to see what this artist releases next.
---
Desiderii Marginis – Departed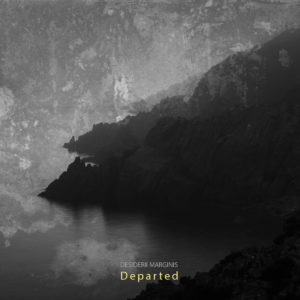 I've been eagerly awaiting for this album to be released ever since Johan Levin mentioned it in an interview last year. It was worth the wait. This is an incredible album of atmospheric dark ambient soundscapes – powerful and emotive music that draws you in and takes you to another world. The inclusion of reworks of 3 classic Desiderii Marginis pieces – Deadbeat, Worlds Apart, and I Am Without Rule (Sum Sine Regno) – is an added bonus. Once again, Johan Levin has shown why he is considered one of the masters of the genre.
---
Grove of Whispers – Borderland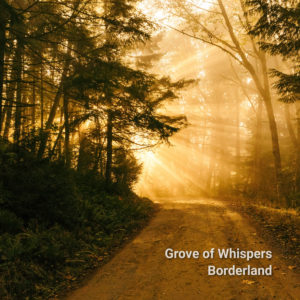 Grove of Whispers is fast becoming a favourite of mine – his drone-ambient albums always striking the perfect balance between the darkness and the light. Borderland is an album of unsettling drones and eerie dark ambient soundscapes… but its subtle layers and underlying gentle vibe provide the perfect soundtrack to relax, reflect, and lose yourself to.
---
Keosz – Vigor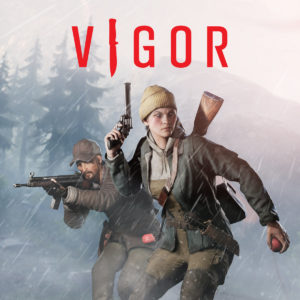 The latest album from Slovakian ambient / electronic musician Keosz is actually the soundtrack to Vigor – a "…free-to-play shoot 'n' loot game where you build the Shelter in post-war Norway…". And, as a soundtrack album, some of the music here is a little more uplifting or hard hitting than your typical dark ambient. But because it all flows together so well, I found myself drawn in and enjoying the whole album experience – regardless of whether certain parts of it were dark ambient or not.
---
Various Artists – +​+​Transcend Transmute Kreate​+​+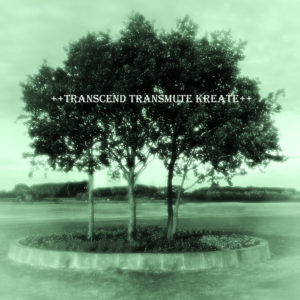 The Sombre Soniks dark ambient label specialises in music of a "… ritual or ethnomuzikologikal nature…" and this latest album, a compilation of tracks from twenty-seven artists, is the perfect showcase for the consistently high quality output the label releases. Each track offers something different, yet the pieces all fit together to create a wonderfully unified audio experience that leaves the listener feeling touched by something special.
---
Mørket – Shadows of Existence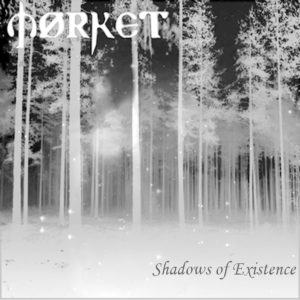 This impressive dark ambient release from Greece, is described by its creator, Mørket, as "… a journey to the subconscious and the hidden, darker aspects of the mind, the moments that are stored within the memory…". It sums up this album perfectly – where evolving drones and repeating electronica combine together to create a sublime dream-like soundtrack. I will definitely be checking out more from this artist.
---