Here are the dark ambient albums that we at This is Darkness have been listening to this month – some are new releases, but a few are older gems we've just (re)discovered.
Please check these out by clicking on the Bandcamp link next to each review (or by clicking on the BNDCMPR link at the bottom of the page), and please consider supporting the featured artists. Enjoy!
---
Void Stasis – Viral Incubation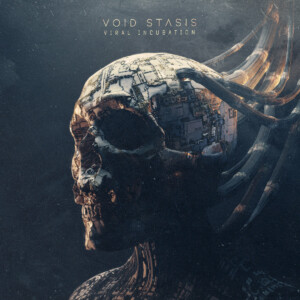 Wow. Every now and then, an album comes along that just blows you away. Viral Incubation, the second album from Void Stasis, is one of those albums. Their 2022 debut, Ruins, was impressive enough, but this takes things to a whole new level. If you like dark ambient with a gritty industrial edge, then this is an absolute must have. The music here is dark and broody, with an underlying sense of growing menace. The thick layers of sound reveal something new and disturbing with each and every listen, and the subtly added field recordings and an additional element of horror to the mix. A masterpiece.
---
These Liminal Days – Science Fictions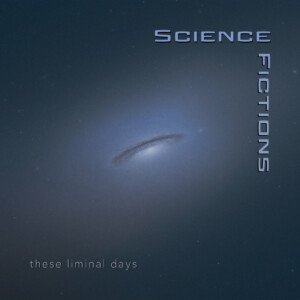 I'm a big fan of Empty Spaces 1, the previous release from These Liminal Days, so I had high hopes when I learned that Science Fictions was being released. I'm delighted to say that I wasn't disappointed – this is another album of gorgeous electronic ambient, and one that does an incredible job of portraying the mood and wonders of travelling the galaxy. Like its predecessor, this is an album that provides a relaxing listening experience, but one with an underlying sense of foreboding and otherness. Simply beautiful.
---
Druid & Jok – Terminals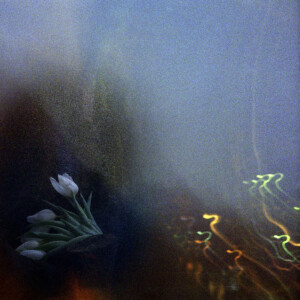 Now this is a refreshing twist on the dark ambient genre, combining drone, electronic and even grime elements together to create something rather special. The album was created during lockdown, and does an amazing job of giving a sense of what it must have been like to walk through the grey and gloomy mid-lockdown streets of London. The overall tone is one of melancholy and sadness, but there are moments of hope and optimism as cinematic melodies and soaring synths shake things up a bit. Highly recommended for those of you who like something a little different. 
---
Tim Minneci – Pleasant Dreams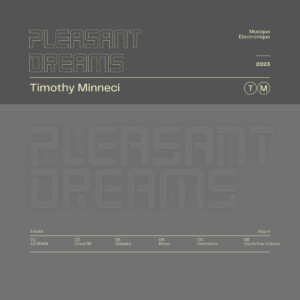 Pleasant Dreams, the latest release from Tim Minneci, is an album of masterfully crafted electronic ambient tracks. Featuring evolving drones, melancholic soundscapes, and subtle key work, this is music with real depth to it; where each and every note adds something special to the unfolding melodies. This is one of those gorgeous albums that you can just lose yourself in, with each play of the album revealing something new and wondrous. Sublime.
---
Various Artists – Deep Red. A Tribute to the Cinema of Dario Argento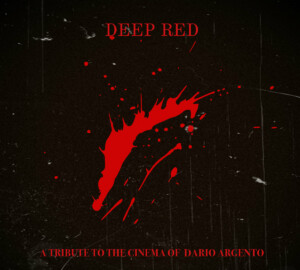 To celebrate the cinema of Italian film director Dario Argento, Eighth Tower Records asked musicians to provide their musical interpretation of his movies and his "dark giallo" (murder mystery horror) universe". The resulting album, Deep Red. A Tribute to the Cinema of Dario Argento, is a wonderful collection of dark ambient, drone, noise, and industrial music that does an incredible job of capturing the essence of his films. As usual, Raffaele Pezzella has done an amazing job of producing these tracks and pulling them together to create an album with a unified tone and sense of identity, despite the range of artists and genres involved. Stunning.
---
Ybalferran – Karadi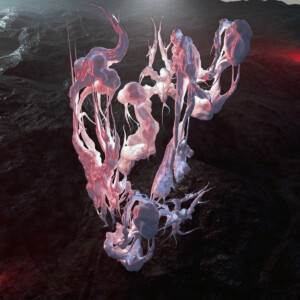 Karadi, the latest release from Ybalferran, is an album of experimental electronic ambient, that also skillfully combines elements of dark ambient, noise and field recordings to create an impressive audio journey through imaginary landscapes. Fans of the more electronic side of the dark ambient / drone genres will really enjoy this album, but there is something here for everyone with each track offering something unique. Wonderful.
---
Med Gen – Frontier of Former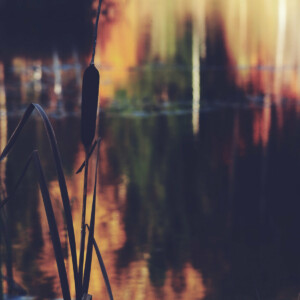 Frontier of Former by Med Gen is a wonderfully multi-layered album of drone and dark ambient, positively dripping in gorgeous natural field recordings. The resulting listening experience is almost transcendental, with the calming music and sounds combining magnificently to produce a soothing and meditative effect. This is another cracking release from the ever impressive Reverse Alignment label, and is one of those fantastic albums that is absolutely perfect for a spot of relaxation and and deeper soul-searching. Gorgeous.
---
Spanned Canyons – Spanned Canyons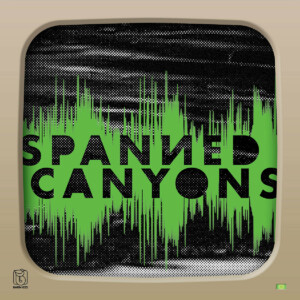 Spanned Canyons is a new project of dark ambient / noise / post-rock that is described as "… very sci-fi horror / score-for-unmade-film…" which sums up this impressive release very nicely. Looping synths and organ performances are melded skillfully with electronic glitches and field recordings. The end result is like something out of a hybrid horror-tech hallucination – guaranteed to entertain you and give you nightmares at the same time. Highly recommended.
---
Click on the below image to go to this month's This is Darkness playlist on BNDCMPR, which features 1 track from each of the above albums:

---