Here are the dark ambient albums that we at This is Darkness have been listening to this month – some are new releases, but a few are older gems we've just (re)discovered.
Please check these out by clicking on the Bandcamp link next to each review (or by clicking on the BNDCMPR link at the bottom of the page), and please consider supporting the featured artists. Enjoy!
---
Darja Kazimira & Zura Makharadze – Songs from an obscure matriarchal tribe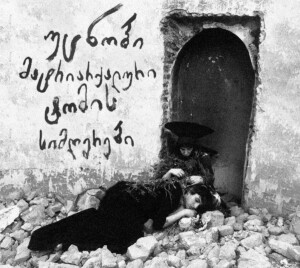 The latest release from the ever awesome Unexplained Sounds Group label is the impressive Songs from an obscure matriarchal tribe by Darja Kazimira & Zura Makharadze. By mixing together creative vocalism, electroacouustic improvisation, and Eastern ethnic music influences, they have created an album that sounds genuinely unique and is jaw droppingly good. This is an album that will transport you to another time and place, as it soothes and disturbs in equal measure. Incredible.
---
CHAIGIDEL & NERATERRÆ – Lama​š​tu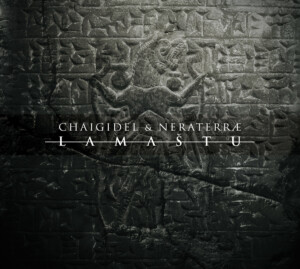 I'm a huge fan of NERATERRÆ's 2020 album, Scenes From the Sublime, so I was thrilled when I learned that he and and CHAIGIDEL had joined forces to create an album of "deeply evocative ritualistic" music. The resulting release, Lama​š​tu, is simply stunning – with gorgeously gloomy soundscapes and haunting whispered vocals this is an album that is dripping with atmosphere. Highly recommended for fans of dark, ritualistic dark ambient / drone. Fantastic.
---
Dev-I-Ant – Progression Of The Wolf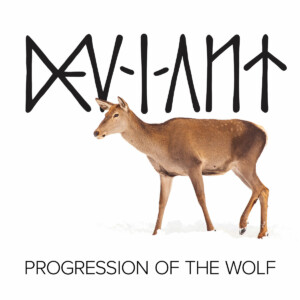 Progression of the Wolf sees Dev-I-Ant (Canadian duo Devin Sabatini and Anthony Prugo) channeling their mutual love of horror films and soundtracks into an album of deliciously dark music combining elements of drone ambient and post-industrial. These is seriously unsettling stuff, and not for the faint-hearted – with haunting soundscapes and eerie field recordings working together to produce an unforgettable audio experience that will have you reaching to switch the lights on. Wonderful.
---
PLANKTAN SANQUIN – MOIRA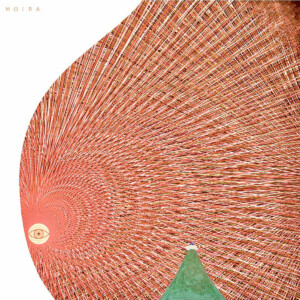 The latest release from Australian musician PLANKTAN SANQUIN is this awesome album of experimental ambient / dark ambient / electronica. Combining repeated rhythms, phasing beats, and machine-like glitches, the end result is an album that provides a rewarding listen that offers something new with each and every listen, as you discover new pieces hidden in the multi-layered sonic textures. A must have for fans of dark ambient with electronic elements. Remarkable.
---
Cliffdiver – Cliffdiver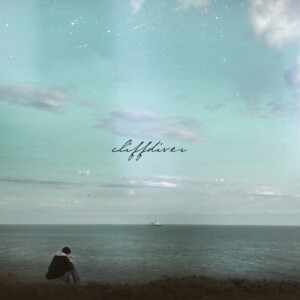 Oh wow. The latest, self-titled, release from Cliffdiver is a one of those albums that you fall in love with as soon as you hear it. This is an album of heartfelt, melancholic ambient – with minimalist electronic soundscapes and guitar based tracks working together to produce a life-affirming soundtrack that is quite simply incredible. Highly recommended for those looking for something a little less dark, but with a strong emotional edge. Outstanding.
---
GALÁN / VOGT – The Dark Opens The Way (Markus Guentner Remix)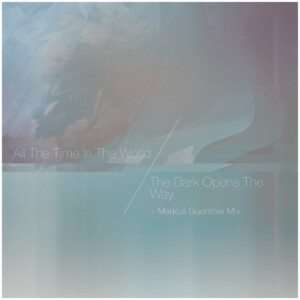 This breath-taking ethereal track is the second digital single from the forthcoming GALÁN / VOGT remix album, All The Time In The World (due for release later in 2023). Evolving drones and shoegaze sensibilities combine together to create a hypnotic listening experience that has me itching for the full album to be released. Definitely worth checking out if you like drones you can lose yourself in. Stunning.
---
Pulvil – Asura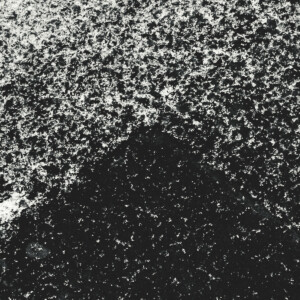 Decaying Spheres continues to be one of my favourite labels, and their latest release, Asura by Pulvil, is another fantastic album of drone based ambient. This is atmospheric soundscape at its best, with the listener being taken on an audio journey of differing moods and textures of unfolding drones. I've had this on repeat play since I first heard it, losing myself in the multi-layered depths each and every time. Amazing.
---
AstroPilot, Spacecraft – Lights in the Sky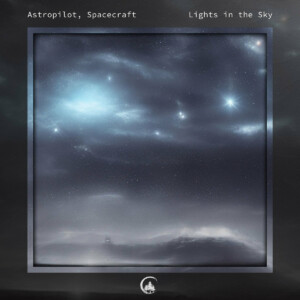 I'm a big fan of Mumbai based Spacecraft, so was delighted when I heard he and AstroPilot were releasing an album together. This is an album of wonderfully soothing ambient tracks, featuring rich, immersive and warm drones that do an incredible job of transporting the listener away to a place of lush cosmic soundscapes. This album is a must have if you're looking for something to listen to when trying to relax and unwind. Beautiful.
---
jarguna – Explorations of the Unconscious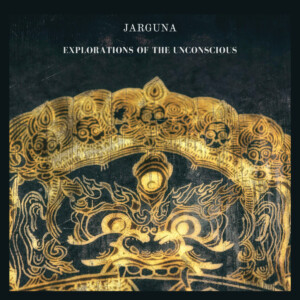 The latest release on the wonderful Reverse Alignment label is this impressive dark ambient album from jarguna. The music here is introspective, multi-textured, and meditative – with dark ambient soundscapes and evolving drones working together to create an album that is light and positive in places, dark and despairing in others. Absolutely sublime.
---
Karen Vogt – Le Mans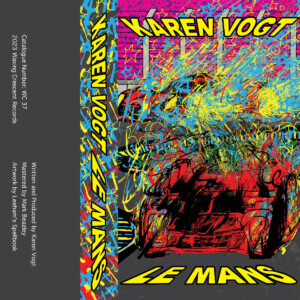 Now this is a very cool concept!  Using recordings taken from the 2022 24 hour Le Mans race, and adding only vocals, Karen Vogt has created an incredible album of experimental ambient / drone that expertly blends human and machine. The music here is uplifting and haunting in equal measure, with an underlying dream-like ambiance that is wonderfully hypnotic. Highly recommended for fans of ambient / drone albums that do something a little different. Gorgeous.
---
Click on the below image to go to this month's This is Darkness playlist on BNDCMPR, which features 1 track from each of the above albums:

---