Artist: Scott Lawlor
Album: Life Passes Slowly Unto Death
Release date: 18 November 2020
Label: Self-released
Reviewer: Rich Dodgin
Tracklist:
01. Life Passes Slowly Unto Death
02. As the Dying Process Begins, Comprehension of Mortality is Realized
03. Drifting Through Unsequenced Memories
04. Your Worst Fear is Dying Without Being Remembered
05. Whisperings From Beyond The Veil Call You Home
06. The Perfect Darkness of Death
07. The Touching is a Bridge Between the Afterlife and the World Which You Left Behind
Over the last decade, Scott Lawlor has established himself as talented and well-respected member of the ambient community, releasing over 300 albums of first-class ambient, dark ambient, piano, and drone music.
His latest release, Life Passes Slowly Unto Death, is a heartfelt, spiritual dark-ambient album that, as the title suggests, is a reflection upon life and death, and the journey from one to the other.
Opening track Life Passes Slowly Unto Death sets the tone nicely for the whole album – dark, oppressive drones are expertly combined with soaring synth work, perfectly balancing the darkness and the light. The end result is an incredible track that, despite its threatening undertone, leaves the listener feeling introspective yet hopeful.
As the Dying Process Begins, Comprehension of Mortality is Realized is considerably more unsettling. An eerie dark-ambient soundscape is accompanied by what sounds like field-recordings from another planet as we hear the murmuring and chirping of alien lifeforms. Drifting Through Unsequenced Memories continues in a similar vein, but with the otherworldly lifeforms replaced by the sounds of indistinct conversations. And as the track unfolds, soaring synths are added to the mix, adding a lightness to the track and switching things from being uncanny to intriguing.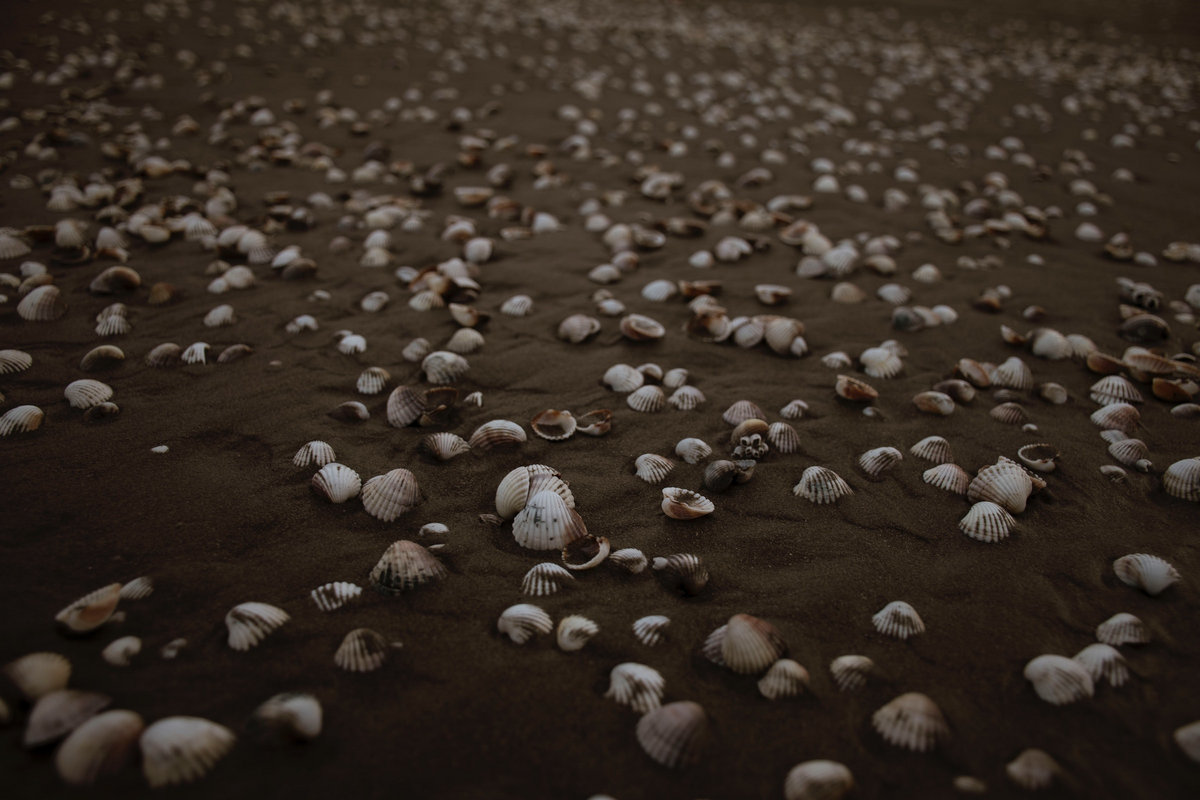 The piano work on Your Worst Fear is Dying Without Being Remembered is subtle but powerful, creating an almost overwhelming sense of melancholy. Playing this track provides a thought-provoking and rewarding listening experience, and it's impossible not to find yourself reviewing your life and likely legacy. Whisperings From Beyond The Veil Call You Home is a more minimalist piece, in which a subtle dark-ambient soundscape and an underlying, unintelligible whispering merge together in a haunting yet calming audio hallucination.
The Perfect Darkness of Death is the bleakest and most 'dark-ambient' track on the album. Brooding drones and discordant synths are complimented by strange echoes and ethereal sounds. It's impressive stuff and listening to it, you can almost feel yourself being pulled through the curtain and into the afterlife.
Final track, The Touching is a Bridge Between the Afterlife and the World Which You Left Behind, is an emotional piece, with the melancholic piano and soul-stirring singing producing a perfect ending to the album – leaving the listener feeling touched by something very special.
Life Passes Slowly Unto Death is an incredible album, in which the theme of death is skilfully explored, once again demonstrating just how gifted a musician Scott Lawlor is.
Very highly recommended.
Written by: Rich Dodgin