Here are the dark ambient albums that we at This is Darkness have been listening to this month – some are new releases, but a few are older gems we've just (re)discovered. Please check these out by clicking on the Bandcamp links, and consider supporting the artists. Enjoy!
---
Stephen Spera – D​.​A. #013 – A​.​D. 2021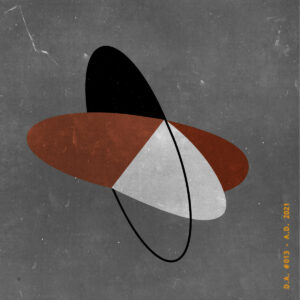 The Dust Archive label publishes music "… found inside mysterious boxes…", which is a very cool concept that has resulted in some incredibly innovative releases. D​.​A. #013 – A​.​D. 2021 by Stephen Spera is the perfect example, with 9 tracks of gorgeously melancholic dark ambient / experimental electronica infused with atmospheric field recordings. Listening to this, it really does feel like you are getting a momentary insight into the lives of other(s) through these found artefacts. This is strange, yet comforting music, easy to lose yourself in and perfect for chilling out to. Very highly recommended.
---
Peur du noir – Empire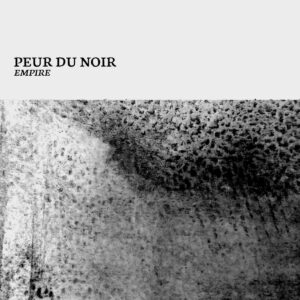 Peur du noir's latest release, Empire, features two dark tracks of brooding dark ambient / drone, with haunting otherworldly vocals and an added layer of electronica that combine together to create goosebump inducing, atmospheric music that is – quite frankly – jaw droppingly good. This is powerful stuff and is definitely worth checking out if you're looking for something dark and edgy. Wonderful!
---
Theatre Of Delays – Betelgeuse Boogaloo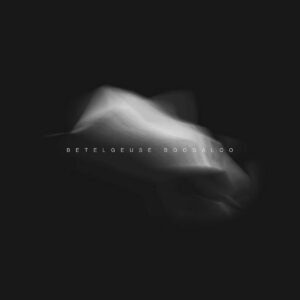 The latest album from Theatre of Delays is this impressive 8 track collection of cinematic dark ambient / drone / experimental music. It's all beautifully done, but as if that wasn't enough, there is also an associated video (the link for which can be found on the Bandcamp page) that adds a whole dimension to the listening experience. Steve Bolch has created an incredible album / audiovisual project here, and on the basis of Betelgeuse Boogaloo I will definitely be watching to see what he does next. Fantastic stuff!
---
Blanket Swimming – Arioso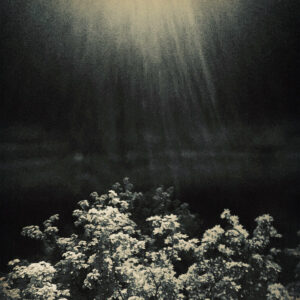 Decaying Spheres are fast becoming one of my favourite labels, consistently releasing high quality music from some very talented musicians. Their latest release, Arioso by Blanket Swimming is no exception – with beautiful, melancholic soundscapes that repeat and grow as the tracks unwind. Listening to this album is almost hypnotic, with the music washing over you in breath-like waves that leave you feeling relaxed and renewed. This album is – in a word – wonderful, and I will be listening to it for a long time to come.
---
New Leaders Of The Eldritch Cult – The Thing In The Basement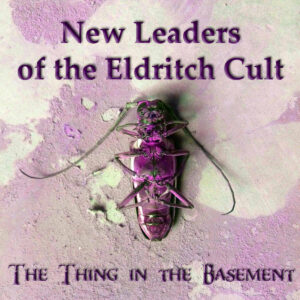 Another of my favourite labels is Sombre Soniks, who specialise in dark and ritual ambient releases. The Thing In The Basement is a compilation album, released in collaboration with Will Connor (Seesar) and featuring artists from his 'New Leaders Of The Eldritch Cult' collective. There are 14 tracks, and every single one of them provides something different, while also fitting into the over-arching feel of the album. If Lovecraftian soundtracks and soundscapes are your thing, then you will love this album – it's dark and eerie, with plenty to keep you entertained… and give you nightmares!
---
Shadow Echo Canyon – Shiver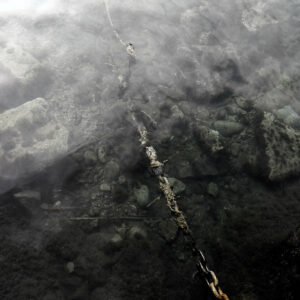 Now this is very cool. The latest dark ambient / drone release from Luca Tommasini (the man behind the awesome Tiny Drones for Lovers label) features two tracks of disturbing, brooding darkness that sound like something from the soundtrack to a journey into the depths of Hell. I've had this on repeat play since I first heard it, and I've already started to check out earlier Shadow Echo Canyon releases because I'm enjoying this so much. Check it out!
---
Akoustik Timbre Frekuency – Kompilation Kompendium Vol IV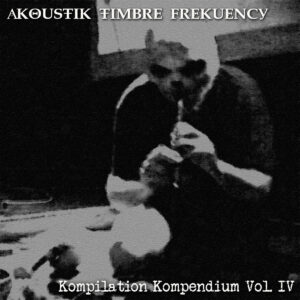 Akoustik Timbre Frekuency has released lots of amazing dark ambient / ritual ambient music over the last few years, sometimes as part of compilation albums featuring a host of different artists. It's therefore great to have those tracks pulled together into one single place in his own compilation album, Kompilation Kompendium Vol IV. Each of the 8 tracks here provides the listener with an audio journey into the dark unknown, with otherworldly soundscapes and ritual field recordings expertly combined together to produce something very special indeed. This is the perfect starting point for delving into the wonderful music of this talented artist.
---
Drifting In Silence – False Awakening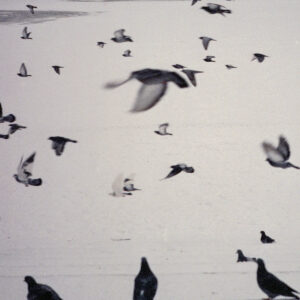 The latest release from Drifting In Silence is one of those wonderful albums that straddles both the ambient and dark ambient genres. In places, it is light, soothing and gentle… and in others, it is dark and unnerving. Listening to this album, I found myself fully drawn in, away from everything else around me – pulled under the spell of the music as time itself seemed to stop. This is an album for surrendering yourself too, for listening to at high volume on headphones, as you lie in the dark. Absolutely magnificent.
---
Bonzaii – Seagull / Dive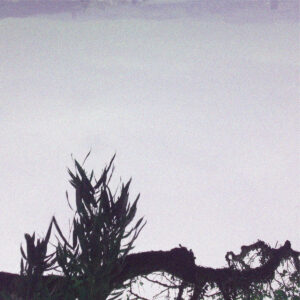 Regular readers will know that I'm a huge fan of Bonzaii, and that I'm always thrilled when he releases new material. Seagull / Dive features another couple of fantastic tracks – both dark and trippy, with looping drone melodies that build and grow as they unfold. This is melancholic music, perfect for self-reflection and thinking back to years gone by. Gorgeous as always.
---
Neon Noodle – Machine Aerier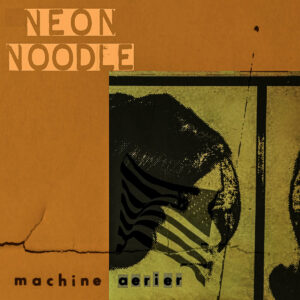 With Machine Aerier, Neon Noodle has combined 20 year old tape recordings with new guitarwork and samples. The end result is a delightful collection of experimental lo-fi, with elements of drone and dark ambient to spice things up. This is one of those rewarding releases that provides the listener with something new each and every time they listen to it – the music is deep and multi-layered, and the different sounds and styles have been so expertly blended together that exploring this album is a total joy from start to finish. Very highly recommended.
---
Spettro Records – Spettro Audio Collectif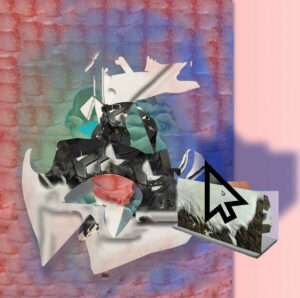 The latest release from Spettro Records, Spettro Audio Collectif, isn't pure dark ambient – indeed, many of the tracks included in this compilation are distinctly not dark ambient. But, each of the 10 tracks here has something of real value to offer the listener, and those looking for something a little bit different from standard dark ambient / drone will be find this album of experimental / electronica / ambient / post-rock an absolute delight. Fabulous!
---
Altars – Altars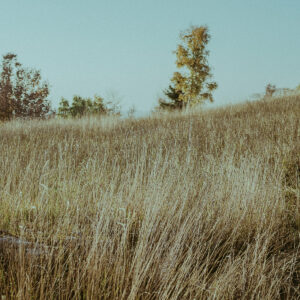 Now this is the perfect album for blowing away those hangover cobwebs – brooding guitar-based dark ambient, with elements of doom metal added to the mix! Those looking for subtle soundscapes and gently developing drones should look elsewhere, because this latest release from Altars is heavy as hell! It's incredibly powerful stuff and the first time I played this album it took my breath away. I have been listening to this almost non-stop since I first heard it, and I still absolutely love it. If you're looking for something on the heavier side of the dark ambient genre then I cannot recommend this album enough – it is simply amazing!