Artist: Council of Nine
Album: Davidian
Release date: 13 August 2019
Label: Cryo Chamber
Reviewer: James Gardner
Tracklist:
01. Mt. Carmel
02. Self-Fulfilling Prophecy
03. Blood on your Hands
04. Revelator
05. Day 51
06. Davidian
07. The 7 Seals
On February 28th, 1993, the Bureau of Alcohol, Tobacco and Firearms (ATF) attempted to raid the Mount Carmel Center ranch in Axtell, Texas, which was home to the Branch Davidians (a sect of the Shepherd's Rod/Davidians who are themselves an offshoot of the Seventh-day Adventist Church) as they believed that the cult were stockpiling weapons and modifying them to have automatic fire capability. Four ATF agents and six Branch Davidians died during the initial raid. What followed was a 51-day siege which ended in the deaths of 76 members of the cult, including the leader, David Koresh, and several children. The compound burned to the ground after fires were started by Branch Davidians in three separate places. It is interesting to note that the grounds on which US Attorney General Janet Reno urged President Bill Clinton to allow her to raid the compound were that Koresh was sexually abusing children. The FBI Hostage Rescue Team later said that there was no evidence of child abuse discovered; either during the standoff or subsequently.
As a British person, I find the all-too-frequent instances of mass-shootings and gun-related atrocities across the pond equally heart-wrenching and fascinating. The victims are almost always those who never handle guns in the first place – in the Waco Siege, these included children and the (presumably) peaceful majority of Branch Davidians who had been brainwashed by Koresh and his associates. I could get very political here, and rant and rave about how the positive correlation between gun ownership and innocent people getting shot is blindingly obvious, but I will refrain from doing so. I will, however, point out that on March 13th, 1996, Thomas Hamilton killed 16 children and one teacher at Dunblane Primary School near Stirling in Scotland before taking his own life. Within a year, the government had passed the Firearms (Amendment) Act 1997, severely restricting gun ownership in the United Kingdom; these laws were further tightened later the same year. Since then, there has been one single mass shooting (in Cumbria, the county immediately north of the one in which I live); the gunman was from an isolated rural area, which is where the majority of firearms ownership exists due to the genuine needs of agricultural communities. We have, on average, 2.3 gun-related deaths a year per million citizens (the US has 122.1) and it is hardly a stretch to suggest that 'people not owning guns' and 'fewer people dying in tragedies such as this' might just be linked.
But I digress. Interestingly enough, there are plenty of cults here too. I am inclined to believe that all humans are fairly similar and therefore, as long as contextual factors are also similar, will behave in similar ways; consequently, the actual idea of an isolated, extremist religious community is far more familiar to me than lots of people getting shot. Plus, they are really interesting; without true crime and weird cults, we probably would not have YouTube documentaries or podcasts. At least not the ones I like. So, with that in mind, I pre-ordered Council of Nine's Davidian, keen to experience something that sound-tracked the human need to belong to something at almost any cost, and feasted my ears on the two pre-release tracks until the whole thing dropped.
Council of Nine sits just on the inside-edge of my dark ambient preferences. Whilst they are by no means space ambient, in the same way as Alphaxone or Sabled Sun's Signals albums, there is certainly an astral, otherworldly element that is not present in more Gothic, dystopian-future, occult or nature-focused projects. This makes it something that I probably would not have bothered with, were it not for the fact that Cryo Chamber released it; indeed, it was only down to a sale that I picked up Exit Earth and realised on what I had been missing out.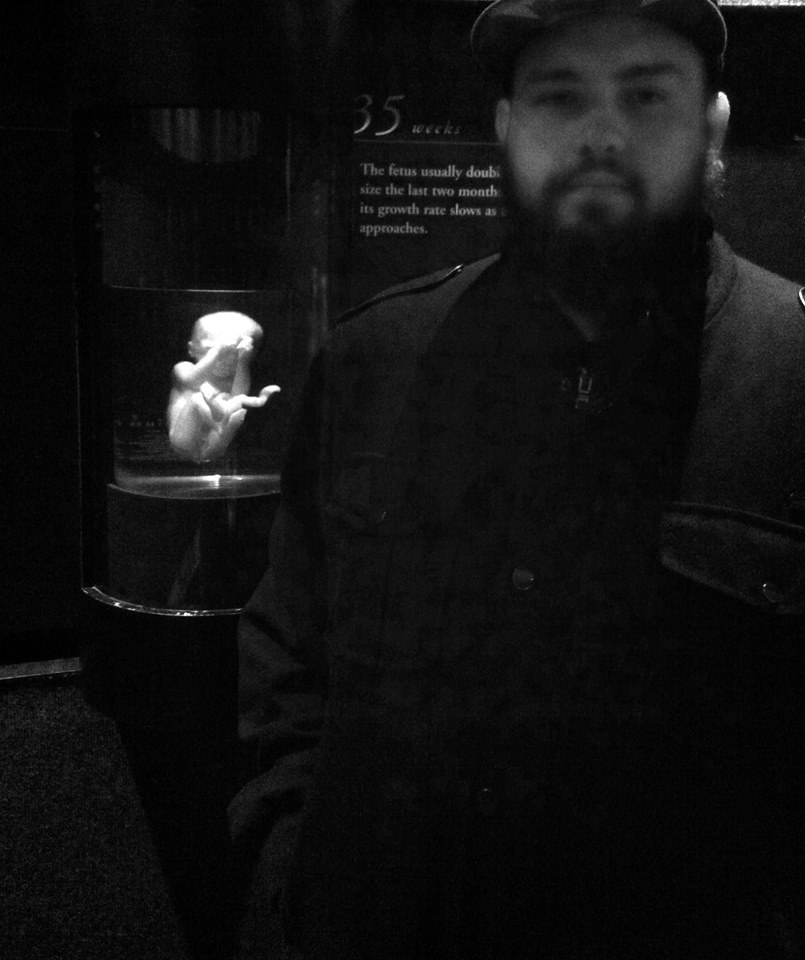 This is the second of Maximillian Olivier's cult-centric works. The aforementioned Exit Earth, which focused on the Heaven's Gate gnostic sci-fi millenarianist cult, and his previous output, including hefty contributions to the excellent Tomb series and a stand-out track on 2016's Locus Arcadia collaboration with fellow Cryo Chamber luminaries Randal Collier-Ford, Flowers for Bodysnatchers and God Body Disconnect, is definitely worth listening to. I would heartily recommend all of it. If you are new to Council of Nine or dark ambient as a whole, Davidian makes for a good starting point. It is classic dark ambient stuff – big on drones, ominous sub-bass and soaring pads that create a fully immersive experience. Not only is it classic dark ambient, it is also a classic Cryo Chamber album in that it is truly cinematic. The story of the Waco Siege is well known (and if you are not familiar with it, there is always Google) so, unlike 'fictional' albums, there was already a story here. All it needed was a score. For even attempting this, Olivier should be respected; multiple bands and artists I otherwise enjoy attempt to tackle sensitive and controversial topics and end up looking crass or irreverent. Not so here.
Unlike the sadness of wanting to leave an unkind world that flows through Exit Earth, the ghosts represented in Davidian's seven tracks are full of anger. The Waco siege made people angry (none more so than Timothy McVeigh, who later carried out the Oklahoma City bombing) due to the inconsistencies in the testimonies of ATF and FBI agents, amongst other things, and this is evident throughout. I do not know whose hands are being referred to in track 3 ('Blood on Your Hands') but the rumbles underneath the airy drones are not pleasant sounds; to me, they are the sounds of people who truly believe that they have the answers, that a hitherto hidden truth has been revealed to them, and that the world is at fault for ignoring or ridiculing them.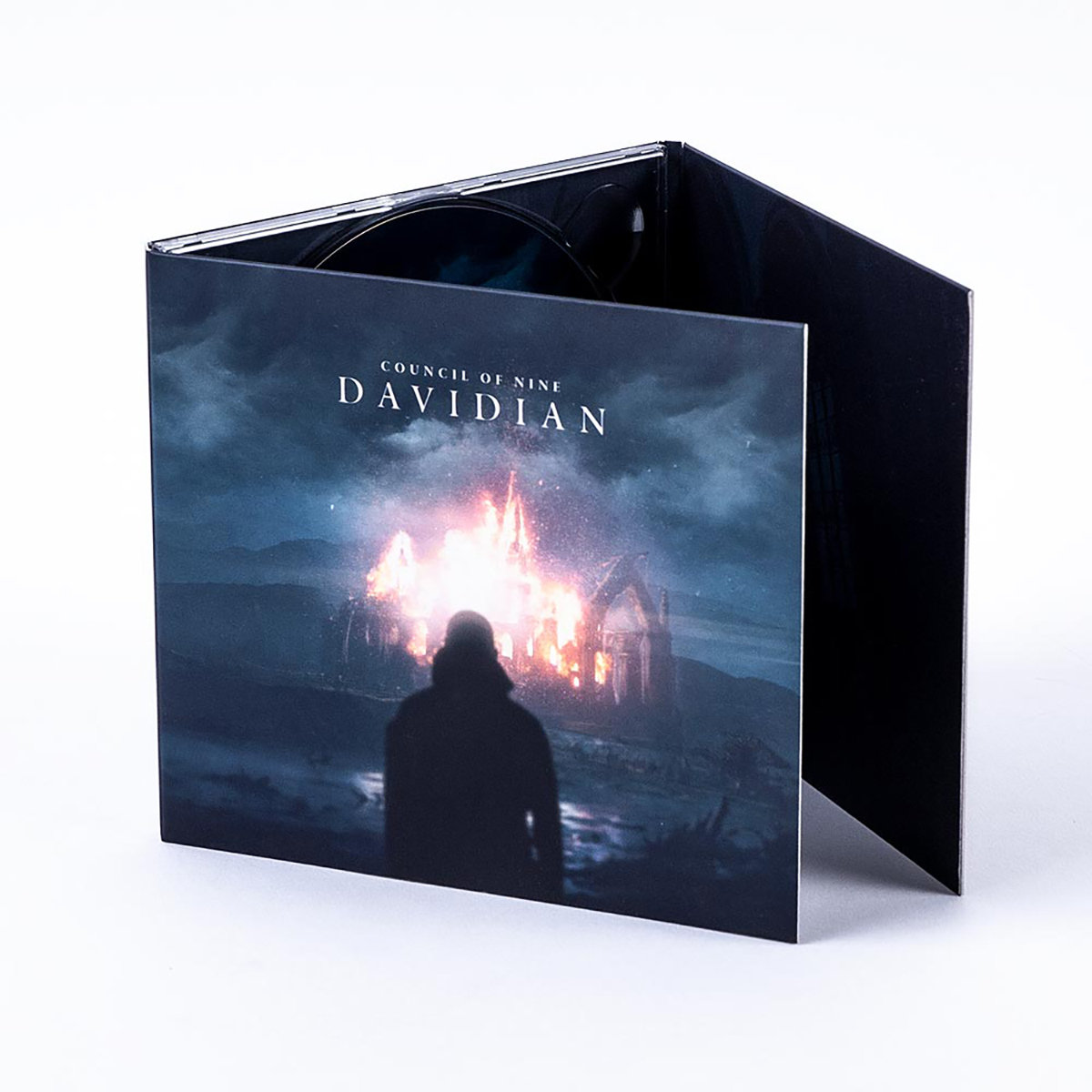 The final three tracks are a tour de force. The sounds that build and swirl are (almost) choral in nature; hinting at, but in no way lifting from, raison d'être at his finest. I am well aware that this is something of a lofty comparison, but I think that it is deserved. To check that I was not just hyperbolically gushing, I switched from Davidian to Enthralled by the Wind of Loneliness by the aforementioned Swedish trailblazer and I stand by what I have written; this is very good indeed. Whether we will still be playing it in 25 years, I do not know, but I do know that if the genre continues to evolve as it has done in the last quarter of a century, we will be listening to something that still sounds fresh and exciting.
So, again, Cryo Chamber and Council of Nine knock it for six/out of the park (or choose your own geographically-appropriate idiom) with an album that fans of all different aspects of the genre can unite around and use to convert others who ask "what are those weird spooky noises you listen to instead of music?" Once you have done that, start a sweepstakes on which bunch of extremist fanatics Olivier is going to tackle next. You will have people hooked in no time.
Written by James Gardner