Artist: Various
Album: Yig
Release date: 29 December 2020
Label: Cryo Chamber
Reviewer: Rich Dodgin
Tracklist:
01. Yig 1
02. Yig 2
Yig, the seventh in Cryo Chamber's series of Lovecraftian releases, was recorded by over 20 of the scene's biggest names working together in collaboration for over a year to write, produce and perform this incredible 2 hour dark ambient soundscape album.
Collaborators included:
Neizvestija
ProtoU
Dronny Darko
RNGMNN
In Quantum
Dead Melodies
Atrium Carceri
Keosz
Northumbria
Beyond the Ghost
Wordclock
God Body Disconnect
Randal Collier-Ford
Hilyard
Council of Nine
Dahlia's Tear
Lesa Listvy
Creation VI
Aegri Somnia
Ager Sonus
Ruptured World
Alphaxone
And if that isn't enough to get you salivating, just wait until you hear the music they've created – because this is quite honestly one of the best dark ambient albums I've heard in recent times.
During the course of the 2 tracks, each over an hour in length, we are treated to an amazing audio journey that takes us from trepidation, despair and horror at at one end of the scale, to soothing reassurance and hope at the other.
The music here has so much depth and is so multi-layered that it's impossible to describe it all in any detail, but needless to say that each artist has clearly delivered their highest quality work for this album – as evidenced by the fact that there is no filler here whatsoever. Each and every moment of Yig is full of spine-tinglingly, goose-bump inducing dark ambient excellence that draws you under its spell. Not only that, but it all hangs together perfectly, seamlessly moving from dark, brooding soundscape to rhythmic ritualistic ensemble, and from enchanting ethereal layers to raw-edged, discordant drones.
The production quality, as you would expect from a Cryo Chamber release, is simply gorgeous, providing a cinematically dark listening experience in which every sound and each individual note adds something essential to the mix.
Yig is available as a digital download, and as a double CD album that comes in a deluxe 20 page hardcover DigiBook. Inside, the breath-taking artwork of Simon Heath is complimented by journal entries written by Alistair Rennie (Ruptured World).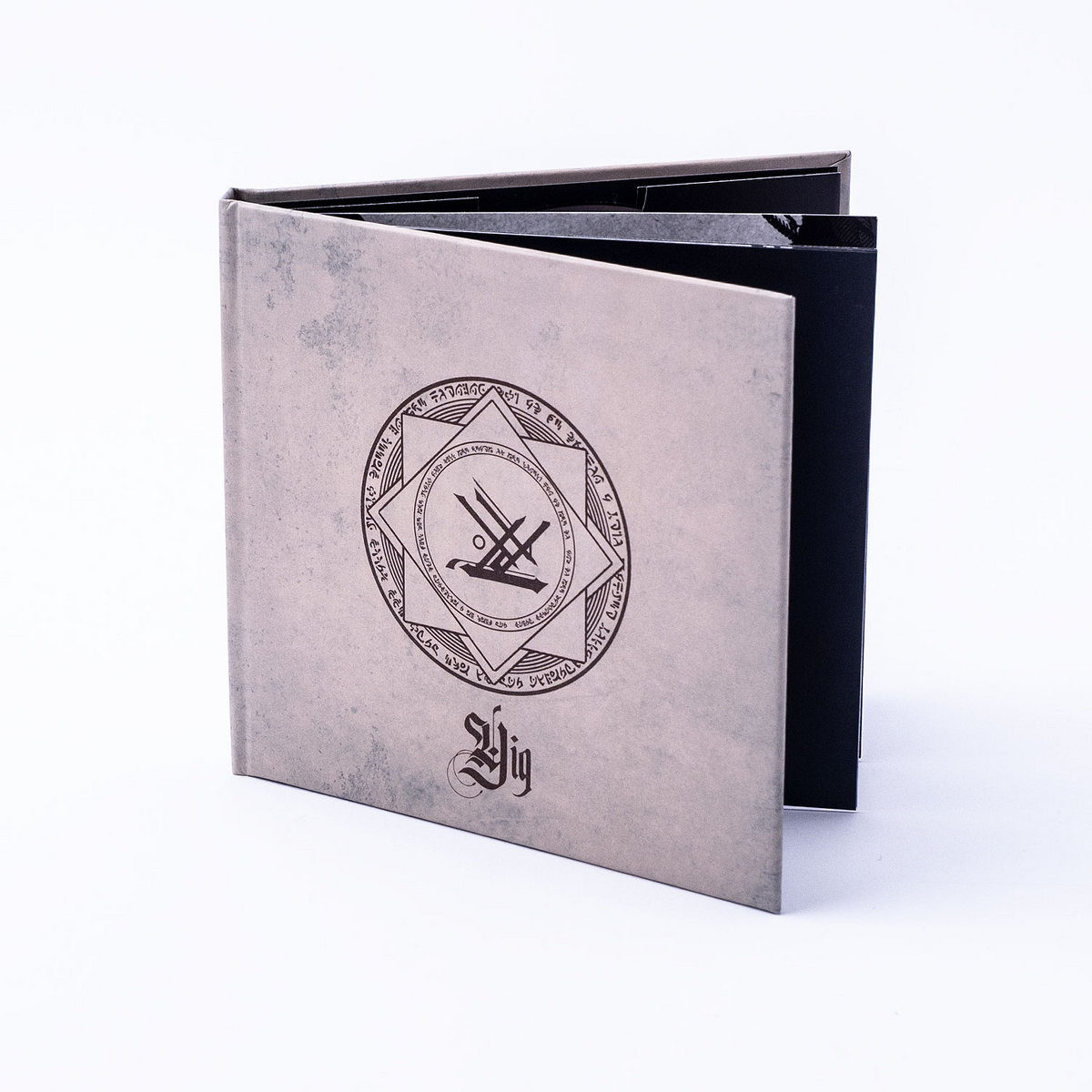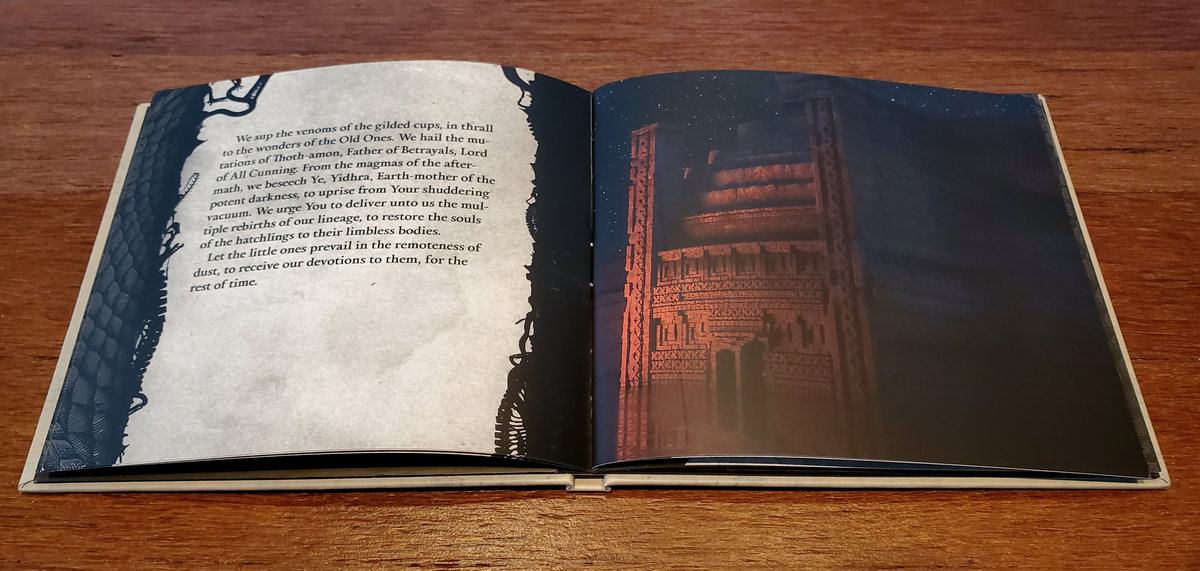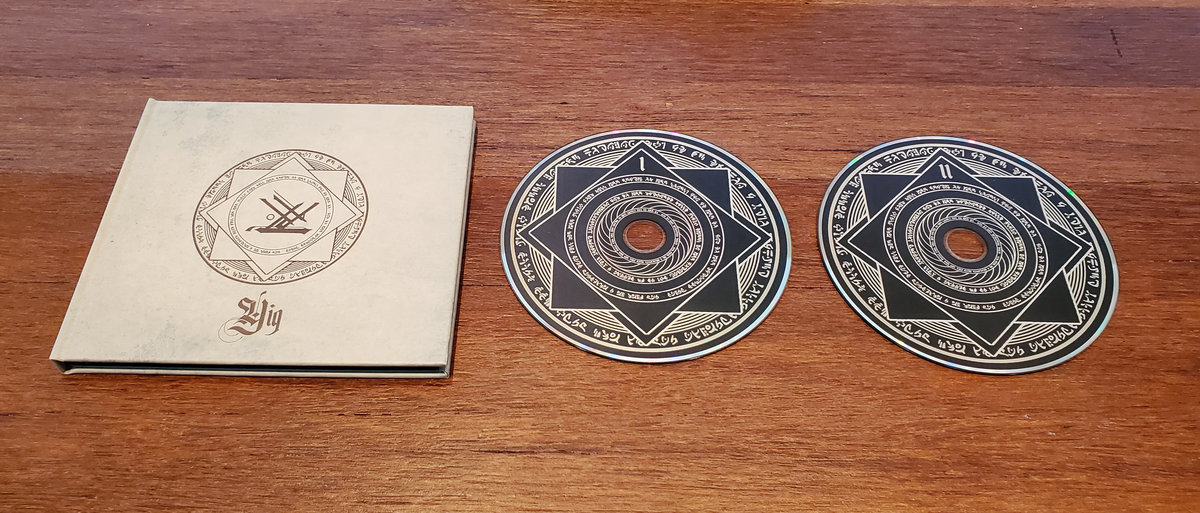 This is an album that rewards repeated listening – I've had it on continuous play for the last week or so, and each and every time I've discovered something new and wonderous among the atmospheric field recordings and sonic soundscapes.
Yig is another exceptional release from Cryo Chamber, and anyone who is a fan of their dark ambient albums shouldn't hesitate to buy themselves a copy of this album. Absolutely outstanding!
Written by: Rich Dodgin