Artist: Aindulmedir
Album: The Lunar Lexicon
Release date: 21 January 2019
Label: Hypnagoga Press
Tracklist:
01. Wind-Bitten
02. Book of Towers
03. The Librarian
04. Winter and Slumber
05. The Lunar Lexicon
06. Snow Above Blue Fire
07. Sleep-Form
Aindulmedir is the latest project from Pär Boström, known to most in the dark ambient community for his work as Kammarheit and Cities Last Broadcast. Following in the aesthetic the label often presents, mixtures of solitude, mysticism, northern landscapes and nostalgia draw the listener once again into the esoteric worlds presented on Hypnagoga Press.
For this release we will quickly notice a new side of Pär Boström being unveiled. While he often focuses on northern and/or dream landscapes and mysticism in his works, Aindulmedir takes these concepts a little bit outside the confines of the dark ambient genre. Aindulmedir adds a healthy dose of dungeon synth vibes to the mix. But this will not be your standard dungeon synth. Comparisons to someone like Mortiis wouldn't make much sense here. The sounds of Aindulmedir more closely align with something like Grimrik's debut Eisreich. The solitary northern vibes outweigh the fantasy elements here, allowing for a subtlety which is often sorely lacking in the vast majority of dungeon synth releases I hear.
Though I mention a lesser reliance on the fantasy motifs, Aindulmedir actually does bring its fair share of fantasy into the mix. However, this is more noticeable in the album art and theme than the music itself. (Though there are some great fantasy moments, like the track "Winter and Slumber" with its more jubilant vibe.) We can see, through album art and titles, that The Lunar Lexicon transports us to some lonely tower on a remote mountain pass. This tower must be filled with the slowly decomposing grimoires of centuries passed. In the middle of the tower sits the old wrinkled hermit, his white beard falling carelessly across his old robes. In his lap sits some book of knowledge and power, while blue flames dance and leap from within the stone hearth. This is a place I never want to leave…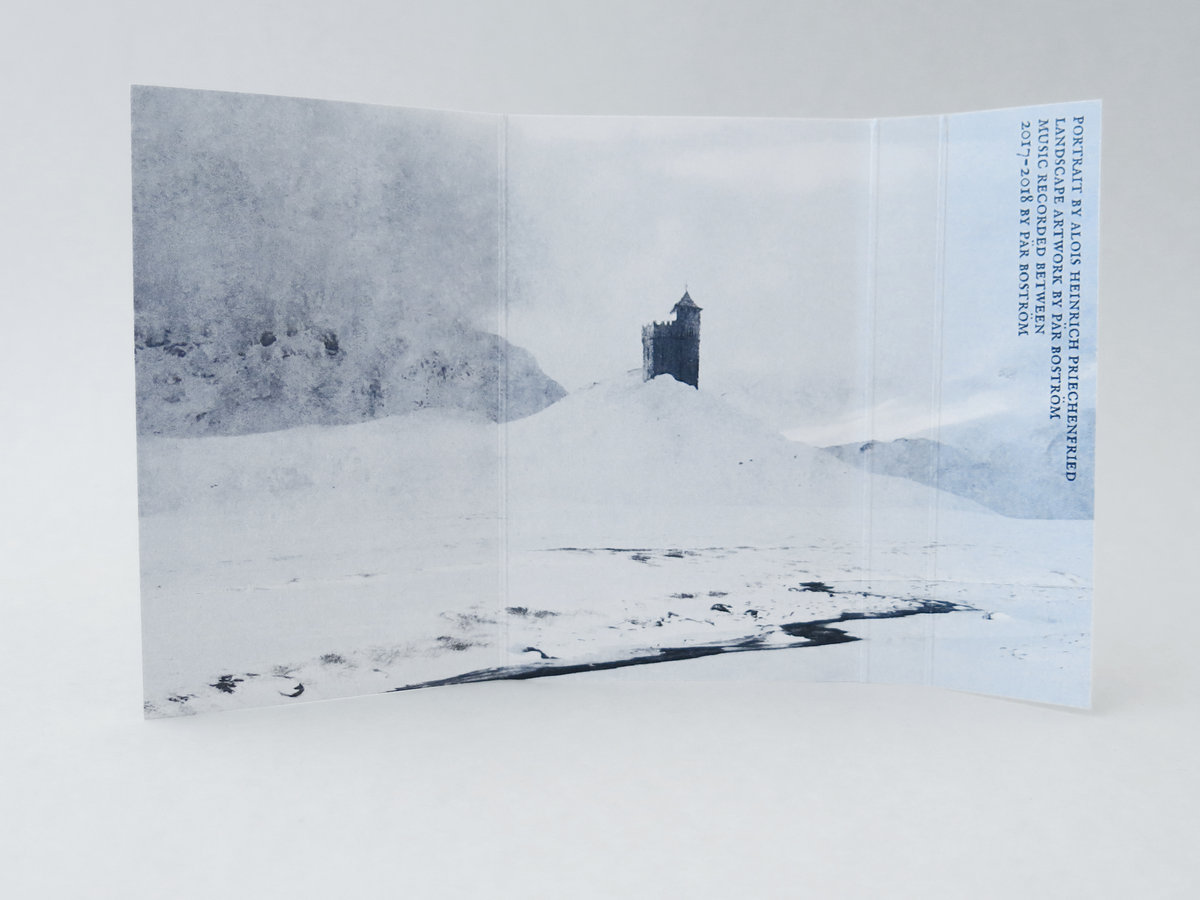 The Lunar Lexicon is stated to have some connection to a novel Pär is currently in the process of writing. Now, we can all begin to obsessively wonder what mysteries might be in store for us within the pages of this novel. As far as I've seen, this is the only public mention of such a work, so we can be sure that frigid climates and magickal books (and maybe even a wizard?) will be part of this narrative. But as the album description says that the music is "crossing the borderlands of a novel Pär is writing", we are left probably with more questions than answers. I, for one, am incredibly excited about this news.
The album is also said to be "winter music for bibliophiles and hermits". For those of us in the northern hemisphere, that makes now the perfect time for enjoying such a work. As our world slowly shifts we've been seeing vast accumulations of snow across various and often random sections of the world. There is no better time to sit down with a great book, a cup of hot tea or coffee, and Aindulmedir on repeat in the background.
I continue to be surprised by the ability of Pär Boström to continue expanding his musical output into new projects, while also moving forward with the others. I get a bit of a Kammarheit vibe from "Sleep-Form" but really this album sounds nothing like any of the other releases I've heard from Boström (of course, not all his works are solo, some like Hymnambulae include his sister Åsa, and Altarmang includes Kenneth Hansson). It will be increasingly interesting over the years to come, as we see how these various projects will all advance and morph.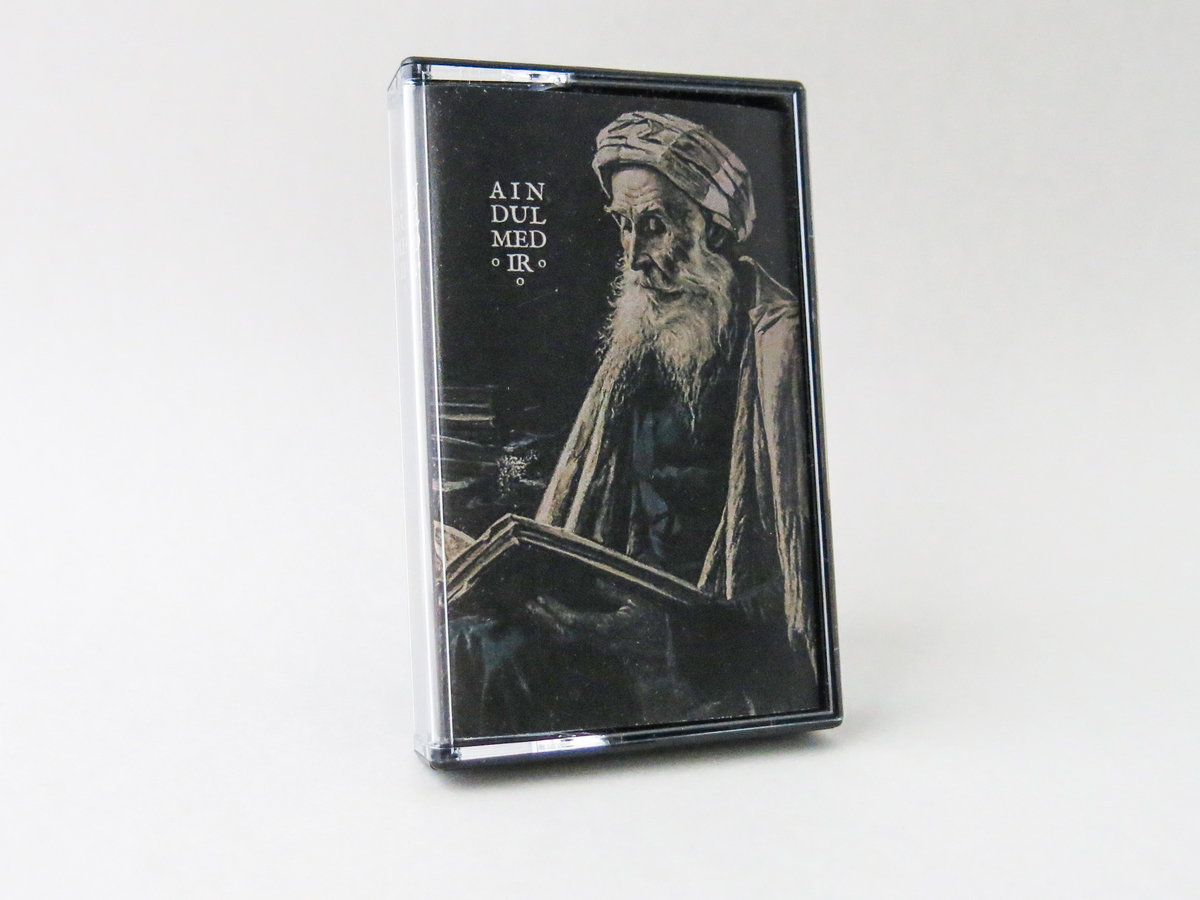 The album was released digitally as well as in 30 limited edition cassettes. The cassettes were sold-out in something like two hours, so it looks like the community is certainly keeping an eye on these limited edition releases. From their past statements, it seems we can expect to see more of these sorts of ultra-limited edition releases in the future. However, other releases like the Hymnambulae debut, Orgelhuset, were pressed in a much larger quantity, so I guess there will continue to be a bit of each.
Since I first discovered the genre of dark ambient, Kammarheit and Cities Last Broadcast have both been incredibly important to me. It's great a few years later to see Pär Boström taking his work in new and varied directions, while still staying faithful to his original projects. The Lunar Lexicon by Aindulmedir is yet another utterly magnificent release to add to that already impressive list.
Written by: Michael Barnett