This week we see a ton of new releases, announcements, and even a few more videos of full live performances! Be sure to check out the deals of the week at the bottom, as well as the reviews covered by This Is Darkness since last Monday!
Music Videos & Live Performances
Gnawed
I recently reviewed the side project of Grant Richardson, Atrox Pestis, which can be viewed here. His main musical outlet, Gnawed, recently performed in Queens, NYC at the release party for No Workers Paradise. The box set can be purchased here. His performance was captured for our viewing pleasure, so please enjoy!

Mebitek – "Mebistep (Beget Movement) Music Video Released
Something that is a rare occurrence for dark ambient music, a proper music video! Though to be far, Mebitek is also quite an unusual artist for the genre, as he incorporates many different styles of music into his sounds. Mebitek says about the concept for this video, "As an ancient, bizarre and grotesque craftsman, we were able to create God from our innards, shaping her-him into a stunning inanimated doll, which we can slithly feel but cannot own as a part of ourselves. We can just fear her-him, but always in chains we linger together until the end of time."

The Vomit Arsonist
On the fringes of dark ambient and power electronics lies the genre of death industrial. This harsher, more industrial sister to dark ambient focuses on many of the same themes and uses many of the same techniques for sound-sculpting. Within this genre The Vomit Arsonist is one of the greats. Here is a full live performance by this gifted musician. Expect my review in the near future of his upcoming album Meditations On Giving Up Completely which will be released on 25 April! This particular concert is celebrating the release of the massive eight cassette box set recently released on Chthonic Streams.

New Releases & Pre-orders
Ah Cama-Sotz – New Album Released
A veteran on the dark ambient scene, producing music for the last 25 years, Belgian artist Ah Cama-Sotz has just released a new album which consists of remixed material. While some of these tracks may greatly stray from the usual dark ambient template, they are still a fine collection of remixes, certainly worthy of mention.

Biosphere – Pre-orders Available
One of the most well known and distinguished artists in the world of ambient music, Biosphere, has announced a new mini-album. The Petrified Forest is inspired by the movie of the same name, released in 1936 and directed by Archie Mayo. The album will be released on 12 May 2017

BVDUB – New Album Released
Epilogues For The End Of The Sky is the latest release on Glacial Movements. On this album, BVDUB delivers sounds which walk the line between beauty and a melancholic darkness. There are beats on many of the tracks, but they are subtle and sit well in the background.

Eighth Tower Records – New Compilation Announced
Metempsychosis, 3nd volume of "black series" by EIGHTH TOWER RECORDS, is now available for pre order. Expect another heavy dose of darkness from a combination of well known artists and others whose careers are just budding.

Jim Wylde – New Album Released
The latest ritual ambient offering from Sombre Soniks comes from the Canadian artist, Jim Wylde, best known for his project sp3ct3rs. Wylde says about the release, "The Death Swells is a work that was created over the course of a year. The focal point of each piece was meditations on death; from the act of dying, through to preparation rituals of the body and the notions of an afterlife. Most of the music on the album was created with a Korg EPS-1, Cathedral reverb, Deluxe Memory Boy and Oto Biscuit."

Polterngeist – New Album Released
Levels of Perception is the third album by Polterngeist the side-project of the man behind Ugasanie. Levels of Perception takes a different direction from the main project, but still shows the same sense of subtlety and intricate layering for which Ugasanie is known.

Randal Collier-Ford – New Single Released
In preparation for his upcoming album, Randal Collier-Ford reveals the track "Apotheosis" created in collaboration with Northumbria. Randal shared a bit of information about this single and the upcoming release with This Is Darkness. "I made this track, initially, to give a throwback to the sound design style of The Architects, something far more drone-based, something slow building, with edited field recordings. I wanted to feature the blaring horns from"The Return", as many people have expressed (during live shows, mostly, or just in person for people I have met) they enjoyed that detail in the track. But, thematically, it had a purpose in the track, and in that album. And, as this newest album is a 3rd entry in a trilogy that I've been building, and this track pulling back to that first album, I wanted to feature it again as it fit with the 'story' that has been happening thus far. But, outside the album/track themes, I've had an urge to continue working with members of Cryo Chamber, as I have done in the past. And when I came to Jim from Northumbria about finally working together, I mentioned that I loved his work in Nyarlathotep with the bowed guitars. He added such a rich, and cultural feel to the work he did, and I knew that I wanted it in this record. Not just because it sounds cool, but, again, it fit thematically."

Sadistic Cult – Releases New Album
On ʍąµȿǿŁéƹ, Sadistic Cult deliver a haunting ambient black metal album which has plenty in common with dark and ritual ambient. Shifting drones and spine-tingling field recordings abound. Listen with the lights on.

VelgeNaturlig – Promo Video Released
The upcoming release on Winter Light, Opalescent Pust, has been revealed. The promo video gives us a hint of the mind bending soundscapes to be expected on the 10 May 2017 release of the album.
[ówt krì] – Releases New Album
[ówt krì] says about their new work on Sombre Soniks label, "[ówt krì] (phonetics of "outcry") is the main creative output for multi-instrumentalist, instrument builder and artist Kenneth Kovasin. Kenneth studies aural textures and contrasts and compiles them by utilizing different sources and effects. Since 2005 he has been perfecting his methods and finding new innovative sound sources and instruments for his recordings. Dark ambience and soundscapes have been the backbone for [ówt krì] through the years, even if the methods and instrumentation have become more refined. Psychological Warfare is a thick and brooding soundscape fueled by nightmares. The dramatic sounds and chanting vocals tie you to the grim swelling waves of ambience that leave you stranded in the coldness of space."

Other News
Danica Swanson, the entity behind The Black Stone Hermitage and author of an upcoming book focusing specifically on dark ambient, gives us a proper introduction to the genre. After years of following dark ambient music, interviewing many of its most prominent artists and studying the history and inner workings of the genre, Danica Swanson is uniquely positioned to speak with authority about the genre as a whole. Her latest article focuses specifically on introducing the genre to polytheistic practitioners, but it's an equally informative and interesting read for any dark ambient fan. You can read her article here. You can also find out more about The Black Stone Hermitage here.
Flesh of the Void is an upcoming experimental horror film by the indie company Sodom & Chimera. Aiming to finish production in May of 2017, Flesh of the Void should be making its way to theatres before too long.
Stalker, the sci-fi classic by Andrei Tarkovsky, is given a second life as a fully restored re-release in The Criterion Collection.
Twin Peaks has a new trailer available in preparation for the third season of this cult masterpiece, created by David Lynch and Mark Frost way back in the early 1990s. The new season will premiere on Showtime on 21 May 2017 at 9PM EST.

Darkrad has released her new book / compilation combo entitled King In The Thicket. Darkrad presents haunting short stories and fairy tales in her first book. The accompanying compilation sets the perfect mood for late night readings of her tales.

Weekly Specials
Cyclic Law
Both books by Krist Mort released through Cyclic Press are now on sale. Tera is 50% off, while Inlumaeh book/cd combo featuring Lamia Vox is 25% off! Both books can be found here.
Deep Audio
This week Deep Audio features Samadhi State by Inade as their €5 bargain. You can purchase this highly acclaimed album here.
This Is Darkness Week In Review
Phonothek – Red Moon – Review
Red Moon takes all the best elements of Lost In Fog and doubles down on them.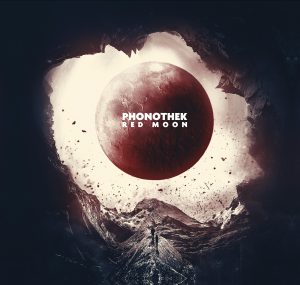 They leave behind the aspects that didn't seem to fit their style as well. For many artists of all genres, the sophomore release is always the best indication of their longevity. Will they hone their skills further, tapping into a wealth of ideas and talents, or will they stall, grasping for new ideas where there is little left to be found? Phonothek clearly fit the latter, and they seem to be set on a path of excellence which won't fade anytime soon.
Read full review here.
Mebitek – Art Has No Diplomacy – Review
In such a simultaneously advanced yet bleak period of human history, Mebitek is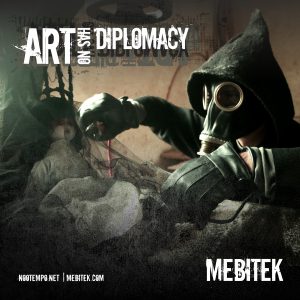 an artist that fully embraces the contradiction. Art Has No Diplomacy is certainly not your average dark ambient album, often leaving that genre classification entirely. Yet, thematically and cinematically the sounds should be welcome to the ears of many dark ambient fans. Mebitek provides us with an original take on the fringe elements of ambient and electronic genres, paving his own path. Enjoy Art Has No Diplomacy in those moments of despair or cynicism when the mind needs something more than gentle field recordings and drones.
Read full review here.
Black Wanderer – Hostile Territory – Review
Hostile Territory is a welcome addition to an already impressive catalog from this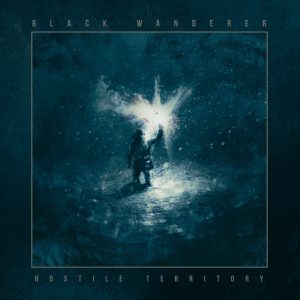 artist. It provides us with a totally fresh set of ideas from its creator. There are likely many more directions that Black Wanderer can be taken in the future. The focus on these older alien-influenced sci-fi films doesn't necessarily have to stay as the primary subject matter for Black Wanderer to keep its template and hold the attention of listeners. While technically it isn't quite as innovative as the latest Stuzha album, it still holds a great deal of emotion and interesting content.
Read full review here.
Psionic Asylum – Coma – Review
The album is a solid and consistent work giving just enough ritualistic tones to fit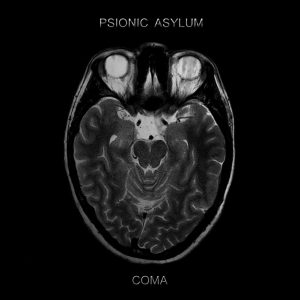 the discography of Noctivagant, yet it holds its own character, stands apart from its brethren as an unique album in a sea of uniformity. Psionic Asylum incorporates a little bit of many different variations of dark ambient on Coma, giving it a value to a highly diverse set of listeners. Fans of cinematic, drone and ritual ambient styles should all find reasons to enjoy Coma. It is nice to see Noctivagant keeping their standards high while simultaneously taking risks with lesser known projects.
Read full review here.
Please consider making a donation!
This Is Darkness has gone live with the help of friends and supporters. I have been disabled since 2015, due to a spinal injury. Any support that can be given is greatly appreciated. Donations will go toward the maintenance of this site as well as additional promotion to increase its reach and influence.