This week's edition of Frozen In Time is rather short on new dark ambient releases. We have the third album by Council of Nine unveils on Cryo Chamber, which is really the only major announcement of the week. But there are actually some really promising releases in the peripheral genres of ambient and neo-classical that I think many of you will find interesting and worth delving into. There are a good bit of albums on sale this week as well. As always you will find our latest reviews at the bottom of the page, along with your weekly reminder that helping This Is Darkness out through paypal donations or Patreon sponsorship is always appreciated and greatly helpful in keeping the zine up and running! Stay cool, and enjoy the week!
New Releases & Preorders
A Bleeding Star – New Single Released (Digital Only)
This week's installment from A Bleeding Star takes us into a frozen landscape where gods and humans mingle amongst one another. As usual, A Bleeding Star delivers a very interesting and well thought out track. The fact that he is pumping out one of these every single week, as of yet, doesn't seem to be making the final product suffer. Give "Witchcraft for Winter's Broken Staff: Runic Synapse (Haegl Peorth Cen Feoh Ur Asa Tyr)" a try!

Council of Nine – New Album Available For Preorder (Cryo Chamber – CD/Digital)
Council of Nine returns with his third album on Cryo Chamber. Trinity is a touching, personal and enlightening album from Maximillian Olivier. In a genre where most keep their personal life to themselves, Maximillian opens his heart for all to see. "This is my catharsis. The many stages of grief and the acceptance of loss, deeply personal, unforgiving, cold and painful. This is the story of the greatest loss I have suffered, the death of my mother. This marks the end of a chapter and the closure I was desperately seeking."
Blending atmospheric sound layering with a harmonic palette it drifts between dark and light. Walls of sound collide with echoing strums, drones wash over endless shores. Recommended for lovers of melancholic dark ambient.

Kelbach – New Album Released (Sparkwood Records – CD/Digital)
"The strong, underlying ambient theme of this EP evokes scenes from a nonexistent film, composed of memories of the northern Ohio shore. Recurrent melodies almost seem to be characters in each scene, arranged and played in ways that very effectively convey a wide range of human experience, from sadness and fear to daydreaming and falling in love.
Every single sound is emotionally charged in this intimate and moving seven-part love letter to the state of the buckeye trees and the heart of it all."

Maiya Hershey – New Album Available For Preorder (Shimmering Moods Records – CD/Cassette/Digital)
"The water itself is the second collaborator on this fluid record because this music originated from the depth of the waters where life began to proliferate in an unfamiliar faraway land. This album is a fictional story that encompasses a new way of life manifesting in a creature that inherited all of human consciousness and memory. The music flow is an experience within itself inside this creature and all life within; for all things lost, and will be, belong to it entirely." Releases 18 July 2017.

My Home, Sinking – New Album Available For Preorder (Infraction – Vinyl/CD/Digital)
King of Corns looks to be a very promising new album. The sounds are definitely more in line with neo-classical than dark ambient, but the atmospherics and mood should be welcome to fans of dark ambient. While the words neo-classical can often be used ad-nauseum to describe anything with a bit of piano or violin, this album promises to be the real deal with eight classical musicians coming together to constructive a brilliantly layered and emotive set of soundscapes. I've only heard the two preview tracks so far, but I can already say I would highly recommend this release. Official release date is 16 September 2017.

Poemme – New Album Available for Preorder (Polar Seas Recordings – CD/Digital)
"This collection of songs was composed specifically for sleep and reflects my memories of winters growing up in Cleveland… The endless gray skies, the magic of a fresh blanket of snow, and more wonder still once Lake Erie transforms into a vast, frozen desert. The scene takes place at my favorite lakeside park, with a pale sky above and waves of solid ice below. All is silent but for a flock of geese in the distance, making its way to warmer land.."

Strange Fog – New EP Released (Divergent Series – Cassette/Digital)
I'm not familiar with this artist, but upon listening I was immediately drawn into the sounds. Only about 13 minutes total, but definitely worth the time!
"Beautiful modular sounds and field recordings dance together in a beautiful mix of immersive admixtures. Limited to 50 cassettes. Green and white cover variants…specify which color you'd like when you order!"

Sum Spiræ – New Album Available For Preorder (D.M.T. Records – Digital Only)
Translated from the original French: "From one course to another, from one universe to another, utopia seems to reign in the mortal through ideals created by the coded thought (mother tongue). The paradox exists within the verbal consciousness itself. By this second alchemical treaty, Samuel presents 9 pieces named by his own mother tongue while being channeled by the inception of his personal journey. Musicality, expression, astral travel (…) listening to these nine creations in a single line, you are connected to the language of the birds that belongs to Sum Spiræ."

Sales & Discounts
Cryo Chamber
Ugasanie Digital Albums are on a 50% Discount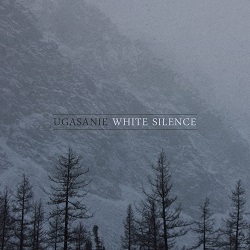 Ugasanie – White Silence $3.50
Ugasanie paints us a grim, cold and bleak landscape of dark ambient with this chilling album from the heart of Belarus. Careful layering of subtle pads with the frosty overlays of field recordings makes for a truly special soundscape that speaks to the core of unsheltered humanity.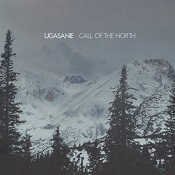 Ugasanie – Call of the North $3.50
This album takes us even further north to explore the concept of the unusual and mysterious phenomenon known as arctic hysteria (also known as menerik and the call of the North Star). It manifests itself only in the polar night, and only when the northern lights shine. Man, as if under hypnosis journeys north. In this state of trance he is almost impossible to stop, he becomes aggressive, sings a song, mumbles, experience hallucinations and persistently continues towards the polar star.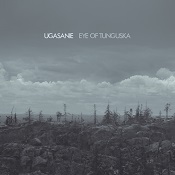 Ugasanie – Eye of Tunguska $3.50
A strange incident took place in the 1990s in late autumn in the taiga. Not far from the epicenter of the Tunguska meteorite impact site. A group of students went hiking to to see this legendary site. They lost their way after they decided to spend the night in one of the winter huts built by hunters of the land. Their mutilated bodies were later found near an old abandoned geological base with radiation burns. Ugasanie explores this incident together with photographer Alexsandr Yakushev in this eerily cold and unforgiving dark ambient release.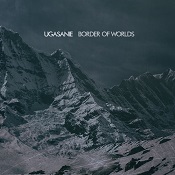 Ugasanie – Border of Worlds $3.50
The Nenets, Tungus, Eveneki, Yakut share many beliefs and in the center stands the shaman. We follow him through his inner journey while tackling shaman's disease. Clouded consciousness and hysterical stupor clear signs of the Amanita Mushroom. His sweat covered body feverish while pulled to the lower world of spirit. Here his weathered body cut and torn to pieces by the spirits who cook and devour it. Meanwhile in the dim lit hut the shamans body starts bruising while the tribe watches over him. Reborn, the Shaman awakens, granted powers to traverse between worlds. With the gift to cure his tribe of sickness, to control animals and commune with the spirits.
Flowers For Bodysnatchers
50% off all albums.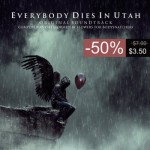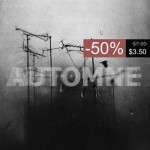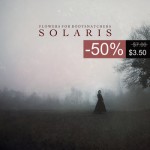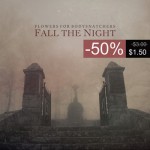 Infinity Land Press
Summer Sale – 20% off selected books!
Darkleaks – The Ripper Genome
by Jeremy Reed & Martin Bladh
Foreword by Stephen Barber
WAS £25 / NOW £19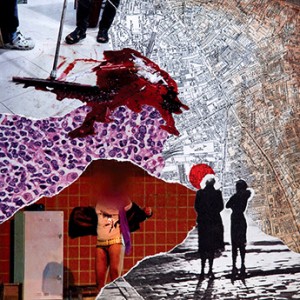 Alien Existence
by Philip Best
WAS £55 / NOW £44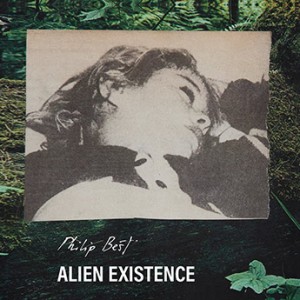 CHILDHOOD
by Michael Salerno
Standard edition
WAS £35 / NOW £28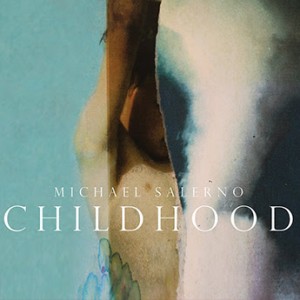 The Void Ratio
By Shane Levene & Karolina Urbaniak
WAS £20 / NOW £16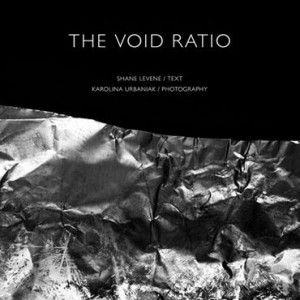 GONE – SCRAPBOOK 80′ – 82′
by Dennis Cooper
WAS £35 / NOW £28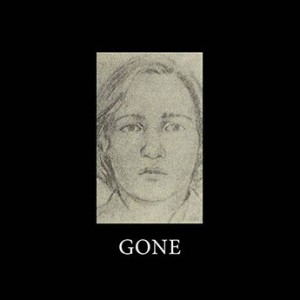 This Is Darkness Week In Review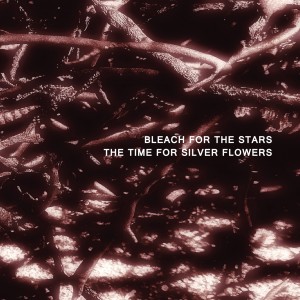 Bleach For The Stars – The Time For Silver Flowers
"The Time For Silver Flowers is a highly enjoyable album, which can be returned to time and again. The analog elements do not seem as mechanical and lifeless herein as is so often the case with albums fully dedicated to this format. This is a perfect place to start for those unfamiliar with Cromlech Records. For those already familiar with the label, there should be minimal criticism of this latest release to be found. In sound execution as well as packaging, Cromlech Records have done justice to the vision of Benjamin Power. I will certainly be paying attention to whatever comes next for Cromlech and/or Bleach for The Stars."
Read the full review here.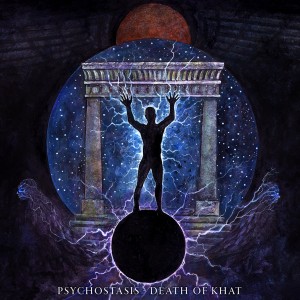 Shibalba – Psychostasis – Death of Khat
"Psychostasis – Death of Khat clearly shifts from much of the previous Shibalba catalog into totally new territory. Their move to a label focusing on rock and metal acts seems to fit their shift in style. Yet, they still manage to retain the energy and mysticism that made Memphitic Invocations and Samsara so successful. They will surely attract a whole new crowd of listeners to their sounds. While, from my perspective, they shouldn't alienate their oldest and most dedicated supporters that followed Shibalba from its birth. I would recommend Psychostasis – Death of Khat to any previous fans of Shibalba. I also think there is a big enough shift in their sound to attract readers whom may not have previously found Shibalba to be their thing. Whether they will stay the course with this new style, return to their previous frameworks or evolve yet again into something wholly new for their next release will be any one's guess. In the meantime, Psychostasis – Death of Khat should give us plenty to enjoy for the foreseeable future."
Read the full review here.
Please consider making a donation!
This Is Darkness has gone live with the help of friends and supporters. I have been disabled since 2015, due to a spinal injury. Any support that can be given is greatly appreciated. Donations will go toward the maintenance of this site as well as additional promotion to increase its reach and influence. You can help through the donate button below,  or follow this link to the This Is Darkness Patreon page here.