This is covering the last two weeks, so needless to say, there will be a huge selection of music this week for readers to discover. Tons of great releases here so take your time with this one! For all those at the two huge dark ambient festivals in Europe this week, be safe, have fun, and take pictures!
New Releases and Pre-orders
A Bleeding Star – Two New Singles Released (Digital Only)
The latest track by A Bleeding Star is a thirteen minute a cold and contemplative track, entitled "Mesmerized Night: Amidst the Solace's Mist of a Witch's Crystallized Sight".

"With Icefire Coursin' Deep Within Me?.?.?.?I Hunt'd Her Killer through Kyoto's Nightglowin' Streets" is just short of six minutes. And yet, within this short time, A Bleeding Star takes us for a journey through the depths of Kyoto's underworld. A harrowing journey which is made all the more attractive by its release in the 'name your price' format!

Akoustik Timbre Frekuency – New Album Released (Sombre Soniks – Digital)
"This month sees thee 17th release from Akoustik Timbre Frekuency on thee Sombre Soniks label. After thee mainly akoustik work of 'Shamanik Sessions Vol. I', ATF returns to a more processed elektroakoustik sound with a 52min Drone piece designed to augment thee listener's meditative and trance Workings.
This is thee kulmination of nearly 2 years of experimentation fokusing on thee psykoakoustik properties of Drone Muziks. Instrumentation for this inkludes a range of processed Singing Bowls, Gongs, Bells and synthesised sounds."

Anemone Tube – New Trilogy Released (The Epicurean – CD/Digital)
Far reaching pleasures will be at hand – Anemone Tube reveals a series of three CDs entitled "The Three Worlds: Allegory of Vanity / Forget Heaven / Vanity of Allegory", referencing a cosmological treatise on the universe from the Theravada Buddhism of the 14th century, the subject matter of which is the description of three levels of existence of all beings and mythical creatures.
This extensive retrospective release contains selected tracks from various tapes released between 1997 and 1999 – mostly rare and unavailable today – as well as yet unreleased tracks recorded between 1997 and 2013, a.o. outtakes from the "Death Over China" recordings, handpicked and recontextualized by Anemone Tube, representing the project's roughest and most atmospheric material up to date, ranging from depressive ritual experimental ambient over dark rhythmic industrial soundscapes to whirlwind noise. Sharply mastered by Hunter Barr for a powerful, contemporary sound, each CD comes in a 6-panel digifile featuring beautiful photography by Dario Lehner and is available as single CD as well as a limited edition 3 CD set in a lavish slipcase with poster, sticker and patch.

Aram 17 – New Album Released (Cephalopagus – Digital Only)
"Gloomy Angels is the second official Dark Ambient LP by an Armenian dark ambient project Aram 17, the album idea inspired by The Book of Enoch,an ancient Jewish religious work, ascribed by tradition to Enoch, the great-grandfather of Noah, although modern scholars estimate the older sections (mainly in the Book of the Watchers) to date from about 300 BC, and the latest part (Book of Parables) probably to the first century BC.
This first section of the Book of Enoch describes the fall of the Watchers, the angels who fathered the Nephilim and narrates the travels of Enoch in the heavens. This section is said to have been composed in the 4th or 3rd century BC according to Western scholars."

Arcana – Preorder Available (Cyclic Law – CD/Digital)
"Petrichor, the strong scent that emerges from earth when rain has fallen. Compiled here are songs from Arcana's various eps and a gathering of compilation tracks, songs that may have been forgotten, gathered now for the first time as a whole. Throughout the years, the music of Arcana has morphed sonically, through various instrumentations, production techniques and most importantly it's members. This compendium is another prime example of Arcana's multiple facets and ethereal sound."
Releases November 8, 2017.

Corona Barathri – New Single Released (Digital Only)
"A new ritual material written on the eve of the Great Sabbath, dedicated to all the dark souls – Faithful to the Diabolus!
Night of Evil, Night of the Nights, Night of the Triumph of Evil Force, Feeding the Fire with our blood.
Samael is the Father of Sins, the Source of Death.
Children of Nahema – Sons of Death, Dark Warriors, curse to god, curse to the world, curse to mankind.
Keep Black Fire Burning!
Honor Satan with your shed blood, evil word and evil deeds!
One Heart – One Essence.
DCLXVI"

Cryo Chamber Collaboration – Preorder Available (Cryo Chamber – CD/Digital)
A 2 hour dark soundscape album recorded by 20 ambient artists to pay tribute to H.P. Lovecraft.
Field recordings from foggy towns to desolate mountains. Deep space drone and crackling amplifiers combine into a black sky devoid of stars.
Yog-Sothoth is a cosmic entity and Outer God of the Cthulhu Mythos and the Dream Cycle of H. P. Lovecraft. Born of the Nameless Mist, he is the progenitor of Cthulhu, Hastur the Unspeakable and the ancestor of the Voormi.
Yog-Sothoth is omniscient, and is locked outside the universe, meaning he knows and can see all of space-time all at once, that there is no secret hidden from Yog-Sothoth.

Cyclic Emanations – New Single Released (Ksenza – Digital Only)
Asylum is the latest single from Cyclic Emanations. It is a teaser for their upcoming cinematic horror / dark ambient release on the Russian Ksenza label.

Dark Awake – New Album Released (Dark Awake – CD/Digital)
"A combination of Martial Industrial and Dark Ambient soundscapes towards a deep and beautiful experience and even a sense of the sacred. Neoclassical arrangements with obscure and ritualistic dark ambient atmospheres.
"Atropos Of Eudaimonia" is not music for the entertainment…is a path for the wisdom.
Through the years DARK AWAKE have established their own identity and quality.. the new album is full of beauty, strength and spiritual evolution and the tracks convey and spread the ideas of aestheticism and transcendentalism."

Dawn Tuesday – New Album Released (Digital Only)
Entity is a crushing drone ambient release by Dawn Tuesday. The sounds are quite interesting, sometimes giving a deeply malevolent feel, other times bringing forth a sense of calm ponderance.

dB/Mz – New Album Released (Frozen Light – CD/Digital)
"Frozen Light presents second album by Power Drone duo dB/Mz. Heavy Drone music with Ambient, Noise and Industrial elements. Dark sceneries of surrounding forests inhabited by strange animals, frightening birds and revived mushrooms…. Loud music for uneasy perception."

DeepDark – New Album Released (Digital Only)
"New mysteries of the mind.
New dimensions of the soul."

Elador – New EP Released (Digital Only)
Drowned Dreams, the latest release by Elador, showcases all his many talents in the varied fields of medieval dark ambient, dungeon synth and neo-classical. A brilliantly fantastical journey, as could only be expected of Elador!

EugeneKha – New Album Released (Aural Films – Digital)
"Aural Films is very happy to announce the return of Russian poet, musician, sound and visual artist, EugeneKha. His new album Breathe Slowly is a glorious showcase of the artists' many talents. Blending field recordings, synthesizers, and sources from other artists with thoughtful musical passages. EugeneKha creates a unique, yet highly inviting music that drawls the listener into a warm sonic environment."

EvilNox & Chaostetic – New Collaboration Released (Digital Only)
This is the collaboration of two dark medieval ambient projects, EvilNox and Chaostetic, from Russia and Moldova respectively.
The track "Silver Blood Of Moon" was recorded in 2014 year, but only now we want to publish this ambient manifesto.

Fear-Modern-Man – New Single Released (Digital Only)
"Desolation of the Wicked" takes listeners into the depths of an abandoned prison complex. In the bowels of the Eastern State Penitentiary in Philadelphia, recognized as one of the most haunted properties in the United States, prisoners rot away in their pitch black, cold stone cubicles. Solitary confinement tears at the very fabric of one's sanity in the best of cases, but in the underground solitary cells of this earliest form of the modern prison system, prisoners felt an acute discomfort and disconnect from humanity, as they would in few other places within the "civilized world".

Halgrath – Two New Releases (Digital Only)
This latest EP by Halgrath brings together three of her recent tracks. The music certainly displays some of her established style, but this EP aims to be used as a tool for "deep space meditation" and taps into a space ambient style of sound that we wouldn't usually associate with the Halgrath project.

Existence Beyond the Edge takes Halgrath even further into her new deep space ambient territory. Music perfect for meditation and contemplation of the vast barren expanse that is our universe.

Hermit – New Album Released (Grey Matter Productions – CD/Cassette/Digital)
"A series of of negative vibratory expulsions from my conscious joined together with depressive anti-mantras swirling in my mind during the most difficult time of my life thus far. Consider this a transfer of energy from my personal emotions and feelings during that time into sound."

Jinthra – New Album Released (Sombre Soniks – Digital)
"Sombre Soniks is very excited to announce thee debut release from Jinthra, thee new solo Projekt of Jindrich Spilka (Druhá Smrt & A Most Accursed).
From thee Artist:
'As Jinthra is a solo project, the manifestation of sounds are from a strictly personal magickal/existential Weltanschauung. This was recorded during rather extreme magickal practices; deconstruction to a Non-Self from a radical perspective of aut(arch)ist in the moment that awakens from flowing cycles of time/times…'"

Maha Pralaya – New Album Released (Digital Only)
Chronos is a live set performed by Maha Pralaya at a live summer session in 2017. Expect all the darkness and ritual ambient that Maha Pralaya have to offer!

Moloch – New Album Released (CD/Digital)
"At last, after eleven years since the debut, the dungeon synth / dark synth legacy of Moloch will finally be released on CD. It's not your ordinary "The Best of Record" but a true journey through time and space…
This upcoming, huge compilation, "The Vatican Cellars" will feature a total of 36 tracks that have been meticulously selected by Moloch himself. The 2CD collection will include both full-length releases "Withering Hopes" and "Onoskelis" as well as the "Yog-Sothoth" EP released previously on CD-R and digital by Moloch under the guise of I.A. SERPENTOR. Above all that the compilation will also include never before released tracks written and recorded between 2004-2011."

Nunc Stans – New Album Released (DataObscura – CD/Digital)
"Deep ambient excursions from Nunc Stans. Journey to the edge of invisibility and uncertainty. A more purely drone based release than recent Nunc Stans albums, but also a little more enigmatic, minimal, and exploratory. This is music for the beginning of things. Composed and performed by Anthony Paul Kerby."

Old Sorcery – New Album Released (Garavlúth Records – CD/Cassette/Digital)
This is one of the most talked about new dungeon synth projects of the last year. When Old Sorcery posted this album to their Bandcamp several months back there was a frenzy in the industry deciding where the album would be physically released as fans patiently awaited the outcome. Garavlúth Records is giving Realms of Magickal Sorrow a proper release on CD and Cassette. I highly recommend this release to those that only find few dungeon synth releases which they enjoy. This one is top-notch.

Randal Collier-Ford – New EP Released (Digital Only)
"'Everything has brought you here… You were never in control.'
[APEX] is an effort to fill in the blanks in the Apocalypse trilogy, the sombre story of Promethean's protagonist before embarking on the pilgrimage of metamorphosis during the third chapter in the series. Here, we'll see the reality of his life play out in individual stories through each track through avantgarde industrial drone music."

Rapoon – New Album Released (Winter-Light – CD/Digital)
"In celebration of this, his 25th Silver Anniversary, we are releasing a triptych of new work from Rapoon entitled The Mercury Rising Trilogy. The Mercury Rising Trilogy will comprise of three brand new studio albums, all with exclusive material. The albums will bring a new feel to Robin's work, that of a more off world spacious feel, jazzy in parts with a ceremonial thread running throughout. Each album interlinked by this feel and theme, as the titles suggest, but with each one still having it's own unique identity.
Sanctus Equinox is a portrayal of that world, a painted landscape of the secret rites and ceremonies practiced by it's inhabitants. Celebrations and rituals created to overcome the sense of loss and abandonment, after being discarded by their creators, deemed to have no further worth. Scattered across the many moons in their new solar system, they gather en masse to worship under alien skies, bathed in the fractured light of moons and suns. Dressed in splendid costumes, they sing and dance along great winding, standing stone pathways; a procession of vibrant colours and chants moving hypnotically towards stone circles raised high to the heavens."

Robert Davies – New Album Released (DataObscura – CD/Digital)
While certainly more in the realms of ambient than dark ambient, this latest release by Robert Davies is awash with brilliant field recordings and somber, relaxed dronework. Highly recommended for those that love field recordings of nature to be a major component in their ambient listening experiences!
"A gorgeous new release from Robert Davies, a perfect follow up to the earlier Estuary. Consistent and delicate pastoral ambient beauty.
A work that brings the listener into intimate liaison with a nature both beautiful and profound."

Scott Lawlor – New Album Released (Digital Only)
The Origin of Supernatural Astronomical Phenomena 5 is a three part album, coming in at over an hour play-length. The music consists of three long-form ambient drone tracks which take a spooky sort of space ambient theme.

Sea of Åland – New Album Released (Throne of Bael – Digital)
A new dark ambient experience that focuses on the mystery of the 1959 disappearance of 9 ski-hikers at the Dyatlov Pass.

Sun Through Eyelids – New Album Released (Digital Only)
"Impermanence, also called Anicca or Anitya, is one of the essential doctrines and a part of three marks of existence in Buddhism. The doctrine asserts that all of conditioned existence, without exception, is "transient, evanescent, inconstant".
"Awareness of impermanence and appreciation of our human potential will give us a sense of urgency that we must use every precious moment." ~ Dalai Lama

Sven Laux – Pre-order Available (Dronarivm – CD/Digital)
"Paper Streets is a deeply intimate and vulnerable affair. Released on the Russian label Dronarivm, Sven paints minimal landscapes with watercolors in shades of violin, cello & piano; stripped bare & soaked in memory.
The artist's works bares a sense of detachment & reflection that usually occurs with the passing of time. Forlorn irony shows itself as it reminds you what feels like to fall in love for the first time, while conjuring ghosts from the last time you shared a gaze.
Now residing in Berlin, Sven Laux has done anything but conform. His unique take on music making has him sharing the company of artisans like Pheek, Ezekiel Honig and Marc Neyen. Laux has become notorious for manipulating foundsounds and employing layers of field recordings in his work. In a discography that stretches back to 2006, there remains a prevalent underlying passion for the obscure."
Releases November 3, 2017.

Theologian – New Album Released (Danvers State Recordings – Cassette/Digital)
"Theologian returns from a trek into the deepest internal chasms, after drowning in misery and self-defeat, to the gates of the Forced Utopia, released in time for Theologian's appearance at INTO THE AETHER, a two-day festival in Portland, Maine."

Troum – Preorders Available (Black Mara – CD/Digital)
"It is a musical labyrinth in which we go from our earliest days, reliving every moment of the immense awe of the sublime. One topic gives way to another like the meandering paths. And revelation comes when seemingly no way out of a confusing puzzle. And if you're a wanderer, your journey is complete. You've found yourself." Releases 10 November.

Waeltaja – New Album Released (Digital Only)
The Cold Journey takes Waeltaja into the cold foggy mountains of Northern Europe. A nice combination of winter synth and dark ambient which brings to mind the sounds of Vinterriket. Definitely worth checking out.

Wolves and Horses – New Album Released (Digital Only)
Many readers will be familiar with Wolves and Horses from the their recent contribution to the Tomb of Seers collaboration on Cryo Chamber. Sangreal takes us into the rich history of Arthurian legend. "Every track was written with this story in mind and is an evocation of a place or a character."

Sales!
Reverse Alignment
Reverse Alignment Autumn Sale!
Check out Reverse Alignment's distro page here for their Autumn Sale with many discounted items. Move fast it will be ending on 12 November!
Cryo Chamber
Council of Nine Sale!
In this weeks sale we are focusing on Council of Nine and his beautiful, melancholic and dark ambience. Save 50% on these digital downloads:
Council of Nine – Dakhma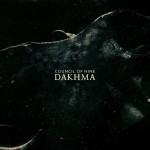 "After two outstanding pieces on the Tomb Of Empires split, the first LP by Council Of Nine raised high hopes. And even if I found Dakhma pretty hermetic at first, persistence paid and revealed this album as a great personal overview of a thousand-year-old Persian ritual.
Not unnecessarily subtle, the massive drones and cryptic sonic elements serve the aural descriptions of ancient rites revolving around the topics of spirituality, death and purification.
A captivating release."
Council of Nine – Diagnosis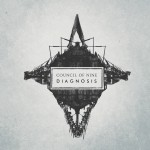 "Council Of Nine's Diagnosis feels personal, deep, dark, and yet still warm and inviting. It doesn't warn us of the twisted mind as much as it invites us to join it. Council Of Nine offers the perfect meditative experience here."
Council of Nine – Trinity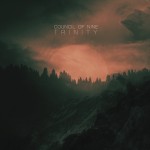 "The subtlety and nuance on Trinity is only possible for an artist that has been fine-tuning his craft nonstop over the last few years. Council of Nine has had little downtime since his first appearance on Tomb of Empires. He has become a master at pulling the emotions of the listener in any direction he chooses, all the while delivering top-notch musical output."
This Is Darkness Week(s) in Review
Svartsinn – Mørkets Variabler – Review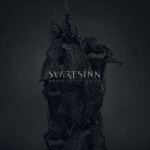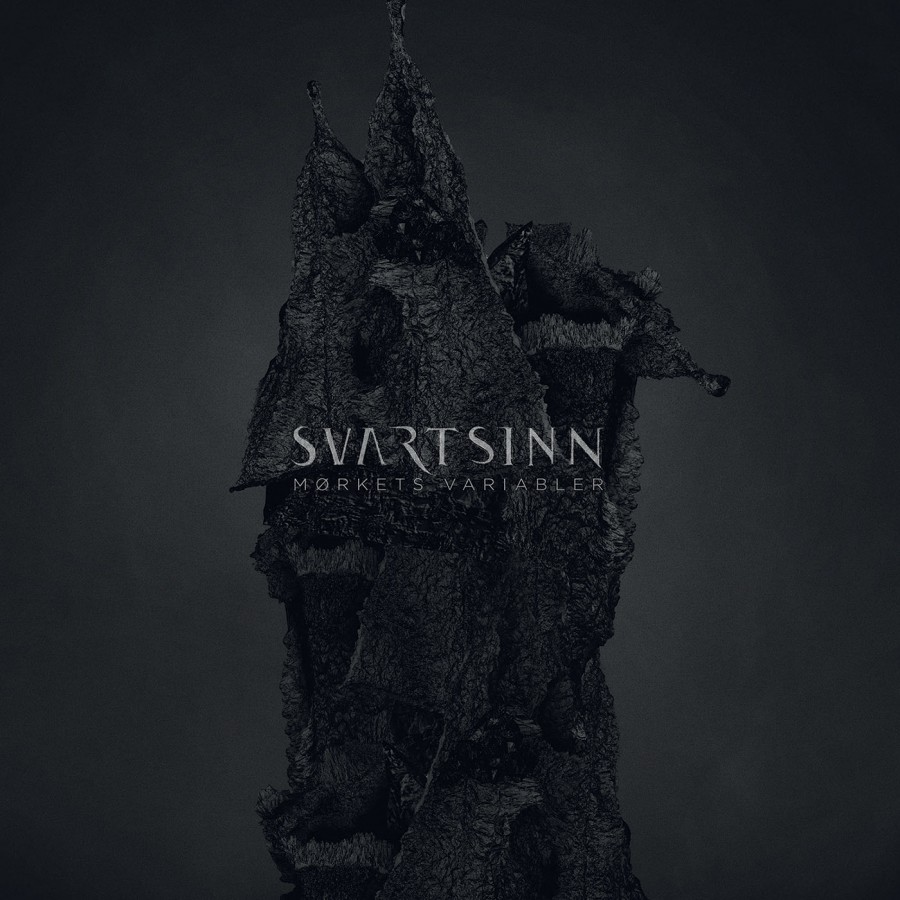 Mørkets Variabler is an absolute success and well worth the long wait since the last proper full-length release. Svartsinn proves that he is still at the very top of his game on this one. Each will have their own opinions, but to me this is the apex of his work. The further addition of Amund Ulvestad's cello and the bolder format of the majority of the album give Mørkets Variabler a character of its own, allowing it to distinctly stand out from the rest of the Svartsinn discography. If you are looking for pure and utter darkness, one need look no further than Mørkets Variabler. This is darkness in its purest form.
Read the full review here.
Aeoga – Obsidian Outlander – Review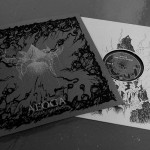 For those familiar with the previous works of Aural Hypnox, and Aeoga in particular, there should be little motivation needed to purchase this release. For those, likely many, dark ambient fans that have not experienced the music from this label, Obsidian Outlander is a great starting point. It showcases some of their more stripped down ritual ambient style, while other parts of the album move into that more subtle and hypnotic territory, which I find to be such a draw to these projects.
Read the full review here.
Bell Witch – Mirror Reaper – Review on the Periphery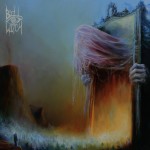 Funeral doom stands apart from metal stereotypes in that its exploration of death goes beyond something to deal or be dealt, instead exploring the philosophy behind finality and the combination of fear and serenity it entails. Since Funeral's first demo sparked the genre into existence, no band has embodied a metallic procession quite like Bell Witch. The duo have done to funeral doom what Sleep did to stoner metal with Dopesmoker — taking the genre to its limits while epitomizing its potential on a grand scale. Mirror Reaper will be remembered as a triumph for this movement, an encapsulation of its most moving attributes.
Read the full review here.
Please consider making a donation!
This Is Darkness has gone live with the help of friends and supporters. I have been disabled since 2015, due to a spinal injury. Any support that can be given is greatly appreciated. Donations will go toward the maintenance of this site as well as additional promotion to increase its reach and influence. You can help through the donate button below,  or follow this link to the This Is Darkness Patreon page here.