Some great new releases this week. There aren't a lot but they are definitely all worth checking out! There will be some interesting articles coming up soon, which have been in the works for quite some time. Stay tuned!
New Releases and Pre-orders
All Signs of Those Who Left – New Album Released (Throne of Bael – Digital)
Wintertide is an oppressive polar ambient release with plenty of darkness engrained. A great choice for Ugasanie fans, and the "name your price" format makes the decision easy!

Cryogenic Weekend – Preorder Available (Reverse Alignment – 3CD/Digital)
"Oleg Puzan seem to have his hands full. Not only does he frequently release under his solo alias through Cryo Chamber label but also do he have energy left to cooperate with other artists. From ritualistic dark ambient to minimalism, he has made himself a name in the scene and his creativity doesn't seem to have an end.
About a year ago we saw the release of Dronny Darkos collaboration "Black Monolith" with Ajna on Reverse Alignment. This year we release another cooperative creation with Oleg Puzan; "Polar Sleep" by Cryogenic Weekend. This entity is formed together with fellow compatriot Vitaly Lebukhorski (Oil Texture) and is a visit to the coldest regions of the world where widespread glaciars and the kingdom of snow rule. "Polar Sleep" is an invitation to experience the sounds of a realm where ice never melts."
Releases February 23, 2018

Feasibility Study – New Album Released (Throne of Bael – Digital)
A mix of all sorts of different styles of ambient music. This "name your price" release is certainly worth checking out. There should be a lot of things here to enjoy for a wide variety of music lovers.

Humanfobia – New Album Released (Kalpamantra – Digital Only)
"Humanfobia, the brainchild of Sábila Orbe returns to the label once again with latest opus "Epitaph 404″. This will be the next / last release before the Suiyase compilation drops on the 14th."

Ingenting Kollektiva – New Album Released (Invisible Birds – Digital)
"Music by Tarrl Morley and Matthew Swiezynski. Recorded in San Francisco in 1998 using a 78 rpm recording of Ravel's Gaspard de la Nuit (interpreted by Walter Gieseking), a reel to reel deck, and restraining techniques. The music was also used as a soundtrack to Mr. Swiezynski's 16mm film Juliette from the same year.
Why the ensemble did not try and get the music published that year is a mystery but Invisible Birds is very proud to be issuing it now, as it resonates so very strongly with the label's vision."

Jesús Lastra – New EP Released (Petroglyph Music – Digital Only)
Abnormality of Movement is 23 minutes of thickly layered atmospherics. Hollowed drones interact with chilling samples to create something as colorful as it is bleak. "name your price"

Master Toad – New EP Released (Dark Forest Media – Digital)
The experimental dark ambient project Master Toad releases this latest EP which contains several remixed and remastered tracks along with 5 brand new ones. The sounds are a combination of subtle drones and intricate field recordings. Incredibly atmospheric. "Name your price"

Noctilucant – New Album Released (CD/Digital)
"'Bleak and Drained of Colour' is the third full-length album from cinematic dark ambient project, Noctilucant. Bleak continues exploring the post apocalyptic world that originally started on 'Back to the Mud' and 'Oblivion to you all,' but this time around centers its attention to a single protagonist.
On Bleak Noctilucant is joined by Scottish voice actor Matthew Donnachie (The Jacobite Officer), and together they tell a tale of a man residing in his fallout shelter, while he recalls events that led to his current predicament and his lost love, Emily…
'Bleak and Drained of Colour' is a single forty minute song broke into six different scenes."

O(f)verandas – New Album Released (Sparkwood Records – CD/Digital)
"This album was conceived, performed and recorded by Bernard Iannone / O(f)verandas at Northwood & 4 Communal arts studio, using and Epiphone Les Paul and an array of effect pedals."

Richard Skelton – New EP & Full Lenghth Released (Aeolian – Digital Only)
"A further addition to the Ridgelines series – musical invocations of hills, mountains and upland landscapes – 'Hánefsstaðafjall' is a fell on the south-eastern shore of Seyðisfjörður, Iceland. Previous works in the series are 'Cappanawalla' in The Burren, Ireland, and 'Black Combe' in Cumbria, England.
Hánefsstaðafjall forms part of a larger collection of work, 'Towards A Frontier', produced in Iceland between 2014 and 2016 as part of the Frontiers in Retreat project."

"In 2013, along with the artists Kati Gausmann and Ráðhildur Ingadóttir, Richard was invited "to live and work in a unique small community where creativity is applied to everyday life in a remote rural setting of East Iceland." The artists first visited Seyðisfjörður in the autumn of 2014, returning in the spring of 2016, and finally in the summer of 2017. During their last visit, they staged an exhibition at Skaftfell Center for Visual Art.
"Towards a Frontier" is an album of music written and recorded in the mountains of East Iceland between 2014 and 2016. Slowly unfolding over 66 minutes, it is Richard's most ambitious composition to date, evoking the seasonal shifts of a remote and singularly compelling landscape. "

Scott Lawlor – New Album Released – (Digital Only)
The Full Moon Series: Volume 12 – December the Full Long Nights Moon is Scott Lawlor's latest space drone ambient album. Two and a half hours of slowly shifting sounds from the abyss.

Sound_00 + Lefterna – New EP Released (Attenuation Circuit – Digital Only)
Collab 30 is a well-honed experimental ambient collaboration between Tony Dimitrov and Boban Restevski. Drones meet a plethora of field recordings, creating an album that is thought-provoking and meditative. "name your price"

Wordclock – New Album Released (Cryo Chamber – CD/Digital)
On a personal note: this has been one of the top albums of 2017 for me. If you are into dark ambient's intersections with neo-classical and/or dark jazz, this album will likely send you into a blissful stupor! The guest appearances make this one all the more potent. Amund Ulvestad is on cello and electronics. You may be familiar with Amund's cello work on the previous Wordclock album, as well as the new Svartsinn album! (He's also been doing live performances with Svartsinn for the last few years.) George Shmanauri of the fellow Cryo Chamber act Phonothek is on the trumpet. Lastly there is Nuno Craveiro on the Nyckelharpa, a Scandinavian instrument. This is a must-have release!

Sales
Cryo Chamber – Sabled Sun Sale
50% off all digital Sabled Sun releases.
All releases can be found here.
2145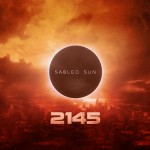 The album 2145 will take you to the desolate landscapes of a fallen future, where a mans voyage after being released from deep freeze hibernation turns into a realization of his own shattered mentality.
2146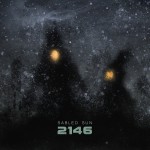 The follow up to the album 2145 takes us to the second year after our
protagonist awakens from deep hibernation sleep to a world in ruins.
Seeking signs of life he encounters ghostly illuminated cities still powered.

2147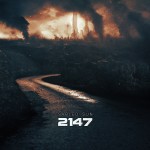 A shattered man self taught to survive in the harsh world left empty by it's predecessors, only it's mechanical children left behind. The protagonist journeys through a burned out world towards the Outer Zones and the rumored space center there, in search for answers.

2148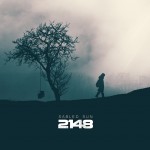 The fourth album from the Sabled Suns 21xx series, about a man in Hibernation waking up to a world in ruins, takes us through the fourth year 2148. The album starts with our Protagonist finding The Ark. It takes us through robot filled chasms, overgrown laboratories, uplink stations and deteriorated civilization.

Signals I-II-III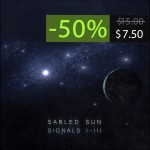 Sabled Sun – Signals, is a series of space ambient works that portrays signals that the protagonist from the albums 2145 and 2146 finds on his journey to find out what happened to humanity after waking up from hibernation deep sleep to an empty world void of human life. As such this is an optional look into what happens in the periphery of the main project.
Signals IV-V-VI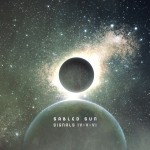 Sabled Sun – Signals, is a series of space ambient works that portrays signals that the protagonist from the Sabled Sun – 21xx series finds on his journey to find out what happened to humanity after waking up from hibernation deep sleep to an empty world void of human life. As such this is a look into what happens in the periphery of the main project.
This Is Darkness Week In Review
Horror Ambient – 3 Hour Seamless Dark Ambient Mix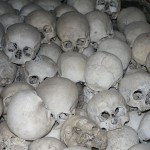 A horrific 3 hour seamless mix of the most chilling and tenebrous dark ambient music released over the last year or two. Dive into this one with all the bravery you can muster. The outer gods meet the most human of fears for an intense experience of 100% dark ambient desolation.
Listen to the mix here.
Stuzha – Siberian Sketches II – Review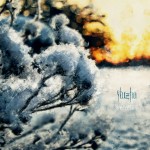 "Stuzha once again proves their talents with Siberian Sketches II, this time taking what they learned from Siberian Sketches I as well as Butugichag, and crafting an album that is incredibly relaxing. It could be the sole companion to a lonely evening by the fire during these upcoming winter months. It could also be allowed to fall into the background during any reading, study or writing sessions. Between the combined albums of all his projects: Stuzha, Algol and Black Wanderer, Daniil Kazantsev proves himself to be an incredibly capable force in the genre of dark ambient, and one which I hope will become more well-recognized by the community as time passes."
Read the full review here.
Nhor – Interview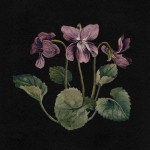 2017 was an interesting and eventful year for the UK project Nhor. He pushed the atmospheric element for his approach to its minimalist limit, which resulted in a quadrilogy of EPs that formed the Wildflowers cycle. Spring, Summer, Autumn, and Winter shed light on aspects of their respective seasons not often explored in any art-form — let alone through piano ambient music. As this portion of Nhor's existence closes out, the artist was kind enough to sit down and give some insight into the creative process, hidden meanings and personal significance of Wildflowers.
Read the interview here.
Please consider making a donation!
This Is Darkness has gone live with the help of friends and supporters. I have been disabled since 2015, due to a spinal injury. Any support that can be given is greatly appreciated. Donations will go toward the maintenance of this site as well as additional promotion to increase its reach and influence. You can help through the donate button below,  or follow this link to the This Is Darkness Patreon page here.