This is Darkness is making great strides forward in our progress as a zine. The base of reviewers is beginning to expand and there are some big announcements on the horizon. I would like to take a moment this week to point out that a Patreon campaign for This Is Darkness has been launched. I, Michael Barnett, have been running this site thus far due to the support of friends. My physical condition leaves me unable to work and collect an income, so This Is Darkness, as a project, needs all the help it can get. Becoming a patron of This Is Darkness through Patreon will be the most important way that readers can help out. There are a number of costs associated with running a website and properly promoting material. Please have a look at the Patreon page and consider making a contribution to help keep This Is Darkness growing and thriving for years to come. You can find the Patreon campaign page here.
With that bit of business out of the way, let's move on to the week's news!
New Releases and Preorders
A Bleeding Star – New Single Released (Digital)
"The Lost Masquerade of Frost: Tonight Ye Are Mine & Our Cascade Shall Pour for Its Cost" is the latest single by the eclectic dark ambient artist A Bleeding Star. As usual his unique sensibilities shine through on this release, making it quite the interesting experience. With a "name your price" format, it shouldn't be a hard choice to add this to your collections.

Ashtoreth – New Live Album Released (Digital)
Offering I was performed live at L'Auréole on Sunday 7th of May in Tinques, France. Recorded by Boris Guyot. Live mix by Maxime de Waegenaere. Edited and mixed by Peter Verwimp. Photography by Skink74

Black Box Memories – New Album Released on Sumatran Black Records (Digital)
Sumatran Black Records present a collection of hazy subconsciousness, enigmatic loops and nostalgic pads. Transmissions is the debut release of Black Box Memories, a side project of Sumatran Black. "While mixing and editing the follow up to In the Dread, I still felt I had some creative momentum and was producing a number of tracks that I was extremely happy with. They just didn't fit in the overall sound and concept of Fathomz but I thought that together they made a pretty nice collection of ideas. So here they are."

Bleach for the Stars – New Album Available for Preorders on Cromlech Records (Physical and Digital)
Bleach For The Stars is the dark ambient, drone & industrial project of Benjamin Power, hailing from the UK. His music is best described as an intense, raw and powerfully emotional journey into the dark regions of his mind. Ben uses his art to deal with his past and his life's experiences. Without going into his personal details it is clear to the listener that Ben has had his fair share of tragedy and bleak moments in life. This results in extremely profound musical pieces that create a menacing feeling but also make you appreciate them as something very pure and unreserved. Seldom has music been such a direct and stark statement as with this album. The Time For Silver Flowers is a therapeutic and dramatic expression by an artist who is truly fascinating. The album releases June 12, 2017.

Fatal Insidious Releases A New Single (Digital)

Haunted Me Releases A New Album (Digital)
Haunted Me is an experimental solo project by Claudio Begovic, formed in 2016 and based in Reggio Calabria (Italy). After playing guitar for a few years in a local Tool cover band, Begovic started composing post rock and ambient music with his first creature, Ushiro Mawashi. Haunted Me is the natural evolution of this former project, adding noise and distorted synth organs to spooky vocal samples.

Lesath Releases A New Album (Digital)
On Density IV, Lesath delivers dark and haunting soundscapes. Sure to disturb the sleep of any listener faint of heart.

Murderous Vision – New Album Released (Digital)
The artist says about their latest album, My Necropolis, "The act of writing, recording and compiling tracks for My Necropolis began after returning from a successful tour with The Vomit Arsonist and Apocryphos, in June of 2015. Since that time, many things have been cut, reworked and reworked again. The end result is just over an hour of Dark Ambient, Industrial and Neo-Classical work, that is reminiscent of albums like Life's Blood Death's Embrace and Frozen In Morphia. Featuring some great contributions from guests Amanda Howland (Dead Peasant Insurance, Fascist Insect), Wyatt Howland (Skin Graft), Matt Hunzeker (Of Earth and Sun), Tom Orange (Lost Head, Vengeance Space Quartet) Steve Lull (Dead Corporate Eyes, Vengeance Space Quartet), Headstone Brigade and Rob Rosin. A hard copy version may surface at some point next year. Rather than wait that long, creating the album took long enough, it is now being offered digitally for a low price.

Paleowolf – New Single Released (Digital)
Paleowolf, the other project by Metatron Omega, has released their latest track, "Thundertribe".

The Stone Tapes Announce Preorders For New Album (Physical and Digital)
The second album from The Stone Tapes is due out in August 2017, and the haunted electronica/storytelling duo is seeking pledges to support its release on vinyl through a Kickstarter campaign. You can learn more here.
Wolfgang Gsell – New Album Released on Aural Films (Physical and Digital)
While this is classified as a new age release, I thought there was enough surreal atmosphere and darkness to warrant a mention on This Is Darkness. Aural Films says about the new album, "Those who know Wolfgang's many releases are used to his music and it's connection with nature. On this outing, the German new age artist leaves the comfort of the outdoors for surreal landscapes. Here, he plugs into the subconscious to reveal some new works that reflect on the sounds of dreams."

Other News
Algol / Stuzha / Black Wanderer New Paintings For Sale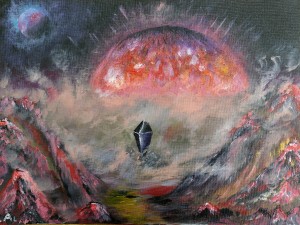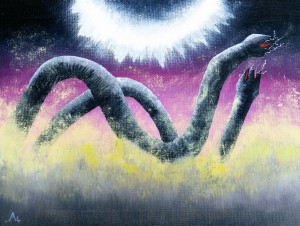 Cadabra Records – New Album Available For Preorders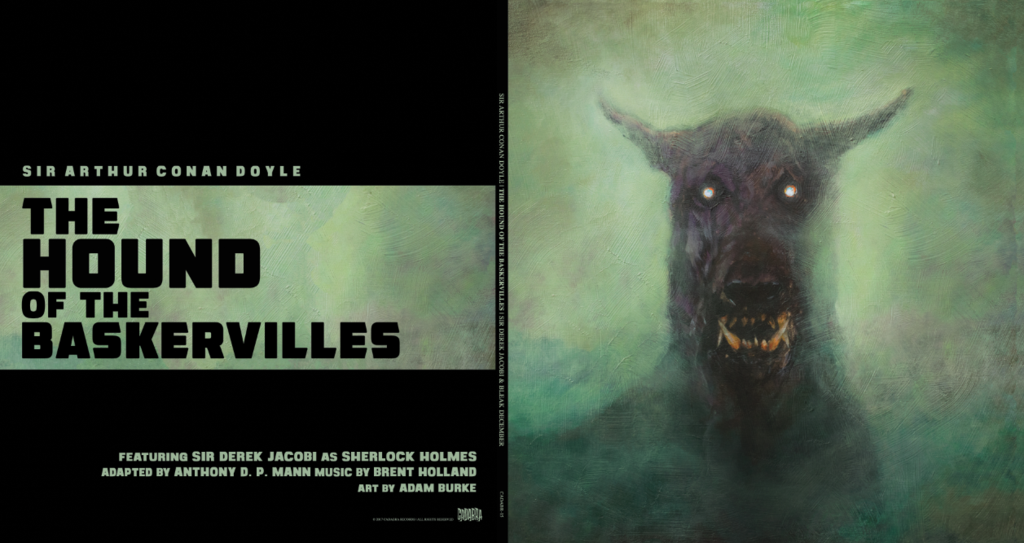 Sir Arthur Conan Doyle, The Hound of the Baskervilles LP with Sir Derek Jacobi & Bleak December ships in late July. Cadabra tells a little about the story, "In 1893, Sir Arthur Conan Doyle had tired of his infamous creation, and killed Sherlock Holmes off at the hands of his arch nemesis, Professor Moriarty, in a dramatic plunge off the Reichenbach Falls in the appropriately-titled The Final Problem. Eight years later, in a response to public furor for more Holmes, the author wrote the story as a hitherto unpublished work from a period in the detective's career prior to his fateful encounter with Moriarty. The Hound Of The Baskervilles was indeed a massive success, and Conan Doyle soon resurrected Holmes from the dead, continuing to write new adventures until 1927." Find out more here.
Dehn Sora / Treha Sektori New Artbook For Sale
40 pages artbook including Head Collection series, "We won't keep you as a trophy, we want you to watch forever" 250g fineart print / black and white
Including a link on a regularly updated audio page, with ceremonies and unreleased improvs, lives, etc… Released at COR weekend in Vooruit, Gent, 12/13 May 2017. Find out more here.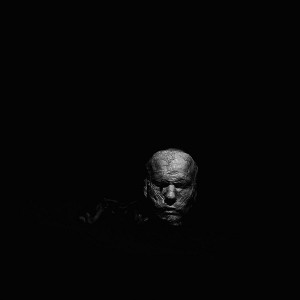 Weekly Specials
Cryo Chamber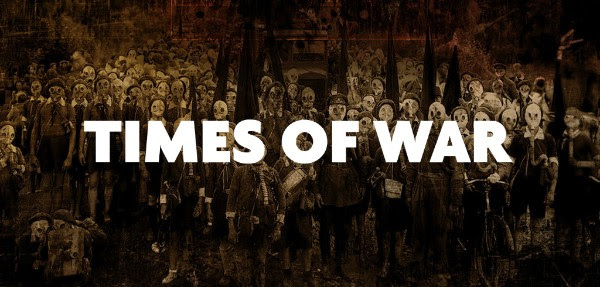 This week Cryo Chamber focus on albums that are centered around times of war.
Save 50% on these digital downloads: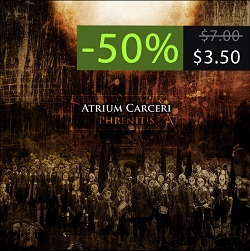 Atrium Carceri – Phrenitis
The cold wind blows across the battlefield on this album by Atrium Carceri. Phrenitis takes the listener to a twisted place where the walls between worlds are razed. The ruinous cities of wars long past, where time itself is but a prisoner and the warlords roaming their purgatorial halls are free to destroy the very foundations of the natural order.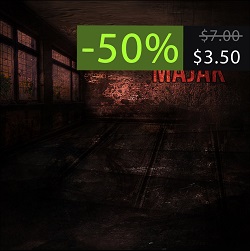 Neizvestija – Majak
Be sure to bring your Geiger counter on this release by Neizvestija. This album from Swedish producer Daniel Wiklander will take you deep into the radioactive zones of Chelyabinsk. If you are a fan of STALKER and are fascinated by Chernobyl, this album should be right up your alley.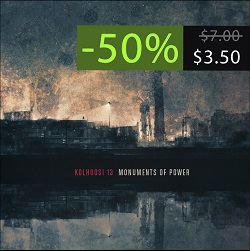 Kolhoosi 13 – Monuments of Power
The barren soundscapes from Finnish duo Kolhoosi 13 paint a bleak picture. A world in the aftermath of reckless experiments and actions made in the name of power. Manifesting complete disregard of life and man's own habitat. A world where both lives and nature are expendable. Where the grim consequences are just another record erased and forgotten.
This Is Darkness Week In Review
Polterngeist – Levels of Perception
Polterngeist is the side-project of Pavel Malyshkin, best known as Ugasanie. Hailing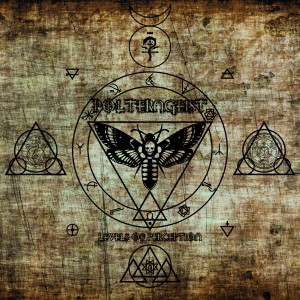 from Belarus, Pavel has created over the years a sound which is uniquely recognizable. His work as Ugasanie focuses on frozen landscapes and the supernatural occurrences which present themselves within these barren lands. A recurring theme throughout much of his work is the effects that these supernatural occurrences have on the mind. Sometimes this takes the form of some malign deity consuming one's soul, and sending them rushing into the elements, forfeiting their lives in the process. While at other times, it tells the narrative of northern shamans, purposefully communicating with these deities, bringing themselves in contact with the netherworld.
Read the full review here.
Sonologyst – Interview
Raffaele Pezzella is the man behind the experimental dark ambient act, Sonologyst. He is also the head of Unexplained Sounds Group as well as its sub-label Eighth Tower Records. I had a chance to speak with Raffaele about some of his musical background, his inspirations and the vision he has for the future of his labels. Thanks for reading, I hope you will enjoy our conversation.
You can find the full interview here.
Sacral Dark Ambient Mix
This mix is full of irreligious splendor. Wander the halls of long forgotten cathedrals and churches. Perform the sacrilegious rites to bring the daemons upon our lands once again. This beautiful, yet disturbing mix takes a look at some of the sacral dark ambient music of the last two decades, with many newer tracks but some classics mixed in. Much of the mix stays calm and relaxed, but toward the middle some ghastly daemons arise, wreaking havoc on the land before slowly residing back into their slumbers.
Listen to the mix here.
Please consider making a donation!
This Is Darkness has gone live with the help of friends and supporters. I have been disabled since 2015, due to a spinal injury. Any support that can be given is greatly appreciated. Donations will go toward the maintenance of this site as well as additional promotion to increase its reach and influence. You can help through the donate button below,  or follow this link to the This Is Darkness Patreon page here.