Interview with: Pär Boström, Åsa Boström
Conducted by: Michael Barnett
This interview was originally published on Terra Relicta Dark Music Webmagazine back in July of 2016. Tomaz has been kind enough to allow me to re-publish this interview on This Is Darkness.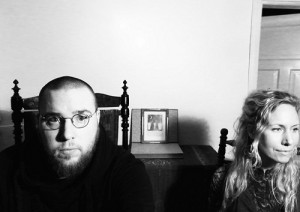 Pär Boström has been involved in a ton of projects since the rejuvenation of his musical career in 2015. We've seen two Kammarheit albums on Cyclic Law (The Nest and Unearthed 2000-2002), the second release under the Cities Last Broadcast moniker on Cryo Chamber, the founding of the new label Hypnagoga Press with his sister Åsa Boström, the debut of the siblings musical project Hymnambulae and the new project Altarmang between Pär and Kenneth Hansson which released the debut Void at the end of 2016. Add to that Pär's involvement in the collaborative albums Onyx and Echo along with Atrium Carceri and Apocryphos and its easy to see that there are a ton of things happening, as well as the prospects of plenty more to come. So in July of 2016 I got in contact with Pär and Åsa to ask the siblings some questions about their many projects happening in relation to the dark ambient scene.


Michael: Why did you decide to start Hypnagoga Press?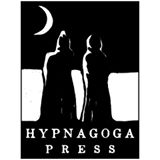 Pär: It's something we've talked about for at least a decade now. We both wanted to build a place that could hold all our projects, from art prints to music to children's books and poetry, with focus on beautifully packaged limited editions. We're both nerds when it comes to packages and design and we need something like this to challenge ourselves.
Michael: What is your musical past with Åsa, did you play music together as children?

Pär: Not that I can remember. It wasn't until 2009 that we started to improvise together. We would bring different equipment and set it up at various places and see what happened. The album Orgelhuset was loosely based on these improvisations. I don't think it counts but I used to wake Åsa up by playing the alt horn as loud as I could when we were children.
Michael: I have been listening to the Kammarheit albums in Unearthed box set a lot recently, my personal favorites are Among The Ruins and At The Heart Of Destruction. Shockwork seems noticeably different from the other albums, was there something you learned about your sound during or after this one that changed your way of doing future endeavors? Would you mind speaking a little about the Unearthed box set and what some of the various albums on it meant to you at the time of recording and what they mean to you now, being remastered and officially released so many years later?

Pär: Shockwork was something I recorded during one night in a very inspired state of mind when I was 17. I had gone to an abandoned factory to record sound out of boredom and I stumbled over such a haunting yet majestic and peaceful atmosphere that I suddenly knew exactly what kind of music I wanted to make. But I had almost no equipment – just an old computer with Fast Tracker 2, a tape recorder and a borrowed multi effect unit. I had made similar music before but up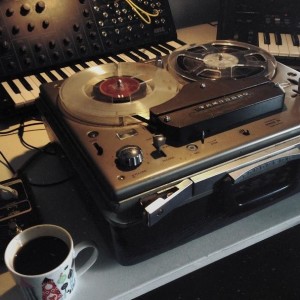 until that night I had no name for it, no concept or any real inspiration. If I remember correctly it took almost a year until I continued to make the other five albums from the Unearthed box. By then I'd started using other software and had a bit better understanding about what I wanted to make and how to do it, although I remained totally ignorant about sound quality and proper mixing techniques. I had promised myself that Kammarheit would be a project about recording atmosphere and not to worry so much about how to make actual songs. All the albums of Unearthed were made to keep me company during my insomnia. I had no plans to release any of them, I just wanted somewhere to go, something that could help me explore the inner worlds that I was obsessed about. I was depressed, numb. I didn't feel much during the days but at night I could drift away somewhere and that really helped. I rarely listen to any of the albums today but when I do I feel a strong sense of gratitude. I don't know what would have happened to me if I hadn't made that music. Frederic wanted to release the albums on Cyclic Law many years ago but I wasn't ready. It took a lot of convincing, but I'm glad they got a proper release at last. They had already been available in dark corners of the Internet for years, so why not make something proper of it. Even if the material is very uneven and in my opinion not very good at all, it shows where I've been and how Kammarheit started.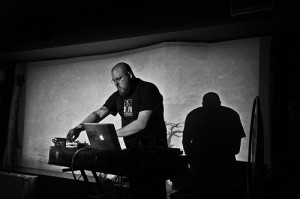 Michael: How much different is the creation process now with modern DAWs, do you like the new systems or do you prefer the old way?

Pär: Having a better studio has obviously helped a lot as I can now translate my ideas into music much quickly and more accurately than I could before. It was so frustrating in the beginning when I had to struggle so much to re-create what I had in my head and the tools I had didn't feel right at all. I can miss using Fast Tracker and the whole mathematical and aesthetic approach. You had all these numbers on the screen and music played from the top to bottom instead of playing horizontal. It made sense to me, at least back then. I would probably be lost if I went back. I can easily lose my focus in front of the computer so I often try to make as much as I can outside the computer, using instruments and effect pedals and record it on tape recorders or my portable digital recorder and then import it to the computer and continue from there when I'm ready for it.
Michael: You have mentioned in the past that each album is a window into a place, some landscape which you depict. Is this a recurring landscape or do you have different places in mind for each track/album?

Pär: It's usually the same place. The idea or atmosphere of a place at least. It can be an enormous city where I visit different areas or a large church-like ruin in some enormous cave. Some tracks can be about other places or about certain moods but I usually want to go back to the same places. Those glimpses into the imaginary places happened when I was so young and it never left me. As soon as I start a new track I immediately drift away to that otherworldly stillness. I can't help it. I'm such a romantic when it comes to atmospheres, escapism and sceneries. Sometimes I just enjoy how some recordings sound together and build a track from there, but after a while that whole drifting thing begins and if I'm not careful I'm half asleep in my chair while some droning loops are playing in my headphones and I get nothing more done that day. The drones are like a wonderful, terrible drug.
Michael: I think it would be interesting to see you team up with a painter and try to recreate some of the places from your music, is this something you would ever consider or do you prefer to let the music speak for itself?

Pär: I try to become a better painter so I can recreate these places myself. So far music has been the easiest way for me to explore them but I often wish I could show the worlds with art or in my writing instead. I have had the good fortune to work with my friend Viktor Kvant / Dreamhours on some of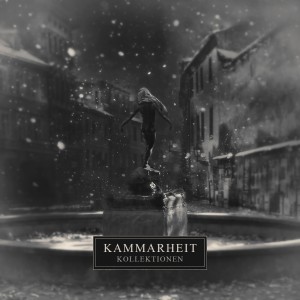 my albums and he has come very close to how I see the music myself. In the past it felt more important to not be too specific. I wanted to leave a lot of space for the listener's own imagination but even if I did include more images the listener would probably still want to go to their own places instead. In the end I think the music will always speak best for itself.
Michael: I find The Nest to be a bit larger of a sound than your previous major releases on Cyclic Law, The Starwheel and Asleep And Well Hidden. For example, I love listening to The Nest during waking hours, while I find The Starwheel and Asleep and Well Hidden to be more suitable in the midnight hours. Do you see this same variance and if so was this an intentional difference or did it happen naturally?

Pär: I wanted it to sound larger, but for me The Nest is such a subterranean experience. It wasn't supposed to be like that, but no matter what music I tried to make I always ended up down there. Åsa and I went to a small place in the north called Borgafjäll many years ago. She went there to write and I went there to work on the album, and I was so mesmerized by the foggy mountain and couldn't stop my imagination from building massive halls underneath it. When I came back I tried to go back to my original plan to make another kind of album but the mountain didn't let me. This album just had to happen the way it did. All my albums are usually recorded at night or during early mornings so I will probably always associate it with night time. What started as troublesome sleeplessness has become something comforting. Those magical quiet hours when everybody is asleep and the streets are empty and you can let your own ideas and music roam free.
Michael: Onyx is a colossal album. I have listened numerous times and haven't come close to getting tired of it. What was the best part of working with Simon Heath and Robert Kozletsky? What was the most surprising? Did the collaboration bring out any aspects of your music on a personal level that you had not expected?

Pär: The most surprising thing with Onyx was that the whole process felt so incredibly natural yet always interesting. Simon and Robert are both extremely talented and kind and I love working with them. We communicate a lot and leave enough room in the songs so that the others can do their thing. No egos, no rivalry what so ever. We all want it to sound as good as possible. Since Onyx I often go to the both of them for advice when it comes to most of my creative work. Simon has especially been an influence when it comes to organizing my files and keeping track of what key the songs are in and what tempo I'm using. As I often use effect pedals and askew tape recorders and pitch things up and down that kind of information usually gets lost in the process. But somehow we have found an easy way to communicate and work together. We are making a follow up to Onyx and it sounds very good so far.
Editor's note: That follow-up turned out to be the album Echo, released through Cryo Chamber.


Michael: What has been your favorite thing outside of music recently? Movie/TvShow/Book. I have to add here that I'm a huge David Lynch fan, are you a fan of his work? What would be your favorite piece, if so?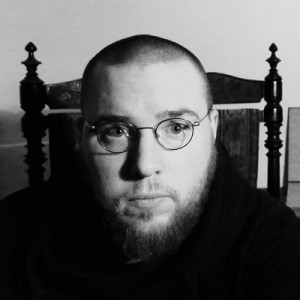 Pär: I'm indeed a David Lynch fan. I especially love Twin Peaks and watch it on a regular basis. I also enjoy his music and writing. The Music Of Hildegard von Bingen album he did with Jocelyn Montgomery and his album The Air Is On Fire is something I often go back to. I love reading and I love collecting beautiful books with old illustrations but I haven't read much lately. I've been busy with music and writing and when I get some free time I want to either take notes while listening to music I work on or just rest my head in a quiet space. At the moment I'm reading The Club Dumas again, the book that lead to the movie The Ninth Gate and from time to time I read books on printmaking and a biography about Tove Jansson who wrote the Moomin books. There are unfinished books laying everywhere and I often just pick one up and read a few pages before I do something else.
Michael: I still sleep to The Starwheel almost every night, do you still use your own music for sleep aid, do you have any other favorite artists that make "sleep music"?

Pär: I'm glad to hear that people are still enjoying The Starwheel. I sometimes use my music for sleep aid but I get so many ideas on what I could improve that it is difficult to relax. I prefer to listen to the NASA Voyager Recordings instead. That is the ultimate sleep music for me. But I do listen to tracks that I am working on just before I go to bed with the ambition that ideas about how to improve the music somehow finds their way into my dreams so that I know how to proceed as soon as I wake up. Too many dreams are just stupid and boring. I prefer to give my brain a task before heading into the strange labyrinths so it knows what to look for.
Michael: Which artists have been the most influential to you throughout the years?

Pär: That would probably be Arvo Pärt or some of the early Cold Meat Industry artists. I'm also a huge fan of the music that Gurdjieff and Thomas de Hartmann recorded together. There is something about those old recordings that puts me in a wonderful kind of nostalgia concerning something lost and vague when I listen to it. I also think that bands like Coil, The Klinik, Throbbing Gristle and Swans have formed me a great deal.
Michael: Thanks so much for your time Pär! I'll leave the closing words to you, before we turn the questions over to Åsa.

Pär: Thank you for the interview and your support, Michael.
Michael: When did you first come up with the idea for Hypnagoga Press? Was this something that happened simultaneously with Hymnambulae, or were they totally separate ideas?

Åsa: Both projects have evolved simultaneously. We've discussed the idea to form our own label and publishing house for a long time, build a possibly life-long business together, with the potential to include all our creative outputs and collaborations, as well as collaborations with others. In the past we've done exhibitions together, Pär has illustrated some of my text projects, and we've shared studio spaces and traveled together. All of this has lead up to Hypnagoga Press. The past years I've also done much traveling on my own, and when I decided to set up a home and studio in Sweden again and got my house in the countryside of the village Innansjön, we decided it was time to found Hypnagoga Press. Now my house functions as somewhat of an headquarter for us.
Michael: We know a lot about Pär's musical talents, but you are a bit of a mystery to me. Would you like to talk a little about some of your input in Hymnambulae's debut?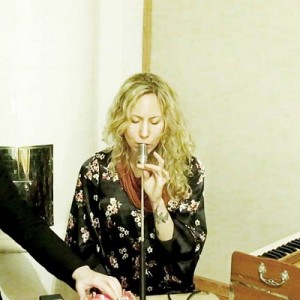 Åsa: Orgelhuset is loosely based on improvisations we've done for the past seven years. For this album Pär has been the technician, using his skills to figure out how to musically translate conceptual designs we've outlined together – alongside visual, text-based and philosophical concepts. When we're in the studio we tend to work quickly. Over the years, having listened to the same music, been exposed to the same influences, developed similar preferences, as well as several differences of course, we've developed an understanding for each others creative worlds and created a common language that's very useful when collaborating. In the studio we have an ongoing dialogue, often referring to our other projects in progress and the overall plans for what to publish on Hypnagoga Press. I have a history of playing the violin and with spoken word and dance. Voice has been my main instrument, as an extension of my writing. Onwards it will be interesting to see how our collaboration through Hymnambulae will inform my overall creative practice – as an artist, writer and composer.

Michael: Would you care to talk about any of your upcoming projects, not much detail is necessary if you like.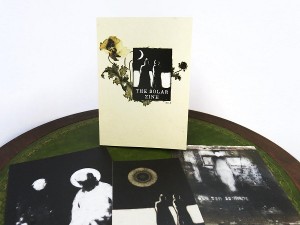 Åsa: This summer I'm exhibiting art in Italy and the US. Together with a team of consultants I'm also working on scaling up a program for writing after trauma called Write Your Self, a program I'm the owner for – a big creative project for me. Besides this I want to spend as much time in the studio as possible. In my own art-making I'm currently experimenting with film-making, and in my writing I'm moving between several text projects, completing a collection of poems, a children's book and a novel. After all these years of traveling I'm enjoying being still and spending time with collected supplies and impressions. When living in France a couple of years ago I studied paper-making. It would be nice to equip my home studio for that.
Michael: Pär seems to have a deep interest in the mystical, supernatural, and occult, especially after hearing his release The Humming Tapes. Do you have similar interests in these subjects or are yours a bit different?

Åsa: Since childhood I've been interested in, or pulled towards, spirituality. This has expressed itself in many ways. Through studies in the occult, shamanism and witchcraft in theory and practice; through many years of yoga and meditation practice, finally resulting in training to become a teacher; through academic studies leading up to a degree in Comparative Religion. Back then I had the aim to do a PhD in Psychology of Religion, but then decided to proceed with my studies outside of academia. Spirituality and creativity have been key elements when traveling too. Mysticism forms a foundation, it's a part of who I am, how I live and it also shows up in my work. My creative practice is a channel for it.
Michael: You seem to have a very good sense of home decor, from the photos I've seen through Hypnagoga; if you could have any painting in your home, which would it be?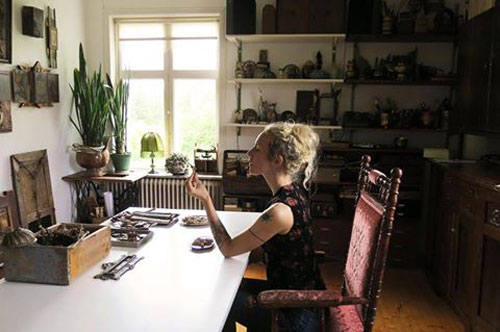 Åsa: Thank you. Difficult question, still getting used to not being a complete nomad. Perhaps something by French symbolist Gustave Moreau, like The Apparition (love his museum in Paris); or Le Silence by Lucian Levy-Durmer (hanging at Musée D'Orsey); or something by American abstract painter Rebecca Crowell. I took a workshop with her in Ireland a couple of years ago; she works with oil, cold wax and pigments, making multi-layered and heavy-textured paintings with both simplicity and complexity to them. I'm very selective with what I bring into my home, it has to really add to the space – presence, spirit, beauty, complexity that can grow over time. Or perhaps traditional Japanese screens. Something that I could reflect upon while exploring where to take my own art-making next.
Michael: After looking through The Solar Zine no. 1, I learned a bit more about the flute player on Orgelhuset. He really seems to naturally complement the Hymnambulae sound. Was it nice working with an outside musician, and will you plan to work with Sergey Gabbasov again in the future?

Åsa: Yes, I enjoyed working with Sergey, his contribution really elevated the album, also pointing out directions that we're interested in taking Hymnambulae in the future. I liked to learn about his musical-anthropological travels. That also added to the overall story of the album.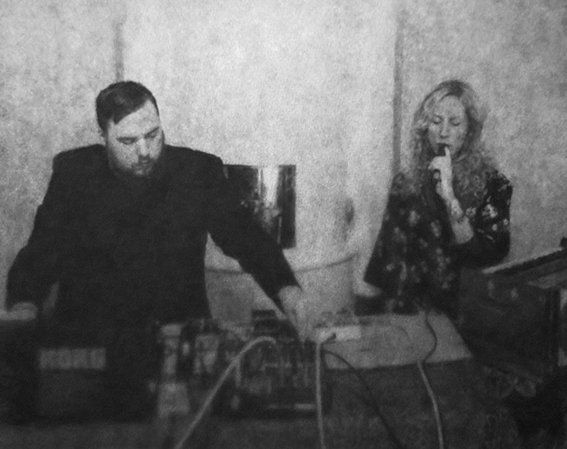 Michael: Will you plan to work with more guest musicians in the future? Any particular instruments you dream of collaborating with?

Åsa: Yes, we do. There are several musicians we plan to contact in the future for discussing collaborations, and we already have a few coming up. The cello, drums, more classical music would be nice to experiment with. One musician we're thinking of is a friend of mine who's a composer of classical baroque music. Would be interesting to place that within the Hymnambulae framework.

Michael: Would Hymnambulae do live performances, or is this more of a studio focused project? I feel like the whole aura around Hypnagoga Press would fit nicely in a festival setting.

Åsa: We're discussing it, but for now we're a studio focused project. In the future live performances might become a part of our travels. Both Hymnambulae and Hypnagoga Press offer a wide spectrum of expressions that could be combined live.
Michael: Thank you very much for your time Asa, I'll leave the last words to you.

Åsa: Thank you Michael for this interview, for your support and for inviting Hymnambulae to be a part of your upcoming compilation. All the best to you and your work.
Kammarheit links: Official website, Facebook
Hymnambulae links: Facebook
Cities Last Broadcast links: Facebook
Hypnagoga Press links: Official website, Facebook