Artist: Skeldos
Album: Ilgės
Release date: 21 June 2018
Label: Self-released
Tracklist:
01. melas
02. ilgės
Skeldos is an "anxious electronic, industrial, ambient" project by Vytenis Eitminavičius of Lithuania. Ilgės is his third full length solo release. While his debut album, Įspaudai, was released on the Lithuanian label Terror, his last two solo releases, as well as his brilliant collaboration, Aviliai with fellow Lithuanian ambient/drone artist Daina Dieva, have all been independently released.
Skeldos focuses on a form of drone/dark ambient which at times can be incredibly relaxing and calm. But it can move into varied territories with little awareness from the listener. The sounds seem to morph effortlessly. While the music itself can sound a good bit different at times, the approach to these soundscapes seems quite reminiscent of Kammarheit, or some amalgamation of Kammarheit and Taphephobia, maybe. Or at their harshest of times (not present on this album) can come into territory more aligned with artists like Jarl or Yen Pox, creating textures which can seem chaotic and over-bearing, but are still able to totally draw the listener into their coils, taking us on a mental voyage to destinations unknown. An interesting caveat here is that it would appear Skeldos creates all his "drones" with real acoustic instruments, namely on this album: accordion, Lithuanian zither and guitar.
The first track on Ilgės, "melas", falls somewhere in the middle of Skeldos' range of soundscapes. There is a slight harshness, but it is predominately a sort of trance-inducing dronescape, which has little variation, and yet has managed to keep my full attention over many, many replays. I could maybe lightly compare the style to something more reserved on Aural Hypnox. The second track, "ilgės", takes us into calmer, more melancholic territory. The backing dronework has a sort of celestial/shimmering/peaceful quality to it, which is accentuated by its solitude within the track. As listeners begin to sink into this trance, Skeldos introduces, for the first time on Ilgės, what I think is his most defining characteristic. His vocals. Skeldos has a very relaxing mid-deep ranged vocal quality. His vocals sound as if they are a lullaby, cutting through the darkness of night, in a sort of singing whisper. As we reach the end of the track, the energy of the soundscapes, as well as Skeldos' vocals, pick up momentum for a more emotional finale.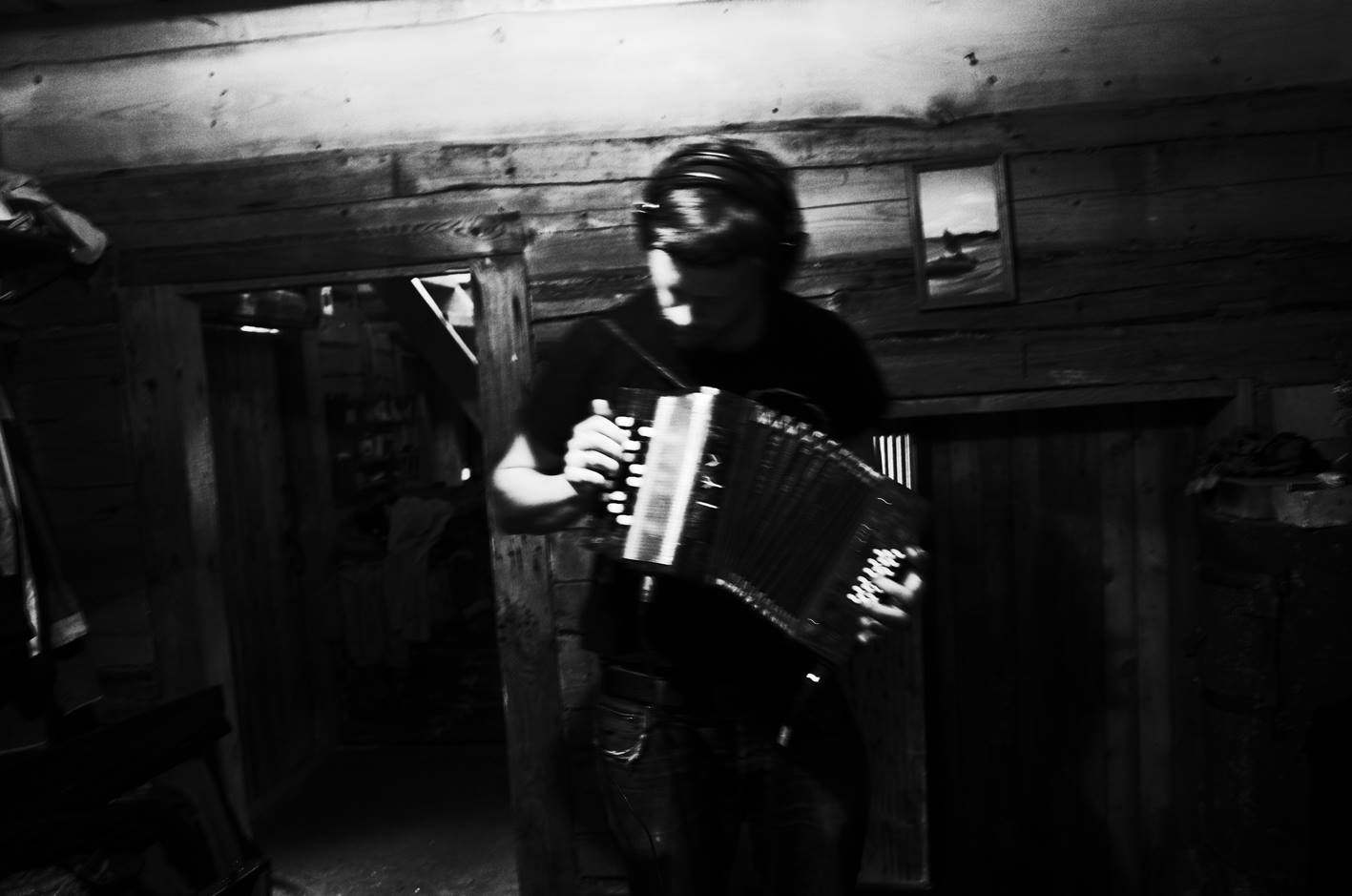 The inspiration for this album was taken from the poem "melas" or "A Lie" by Lithuanian writer Antanas Škėma. In the physical cassette release of Ilgės, Skeldos features the poem in its original Lithuanian as well as in English translation. This poem is included on a beautiful tan paper adorned with artwork similar to that of the album cover. The ART edition (25 of the 100 copies) goes a step further, stitching this paper directly into the handcrafted cassette case, giving it a very personal 'do-it-yourself' sort of feel. Though I should say the end result, concerning the cases, looks like quite professional work. The cassette itself is blank aside from a white "I" or "II" painted in its center, which isn't  "professional", but avoids my greatest problem with unlabeled cassettes, which side is which? Also, the hand-painted numerals further add to the DIY aesthetic. In the end, I'd say this is one of the best looking handcrafted cassette releases I've seen so far. Proof that  overall quality doesn't need to be sacrificed on account of the hand-crafted nature.
Skeldos is a little known artist, under-recognized much more so than under-rated, that should be seeing a good bit more attention, in my humble opinion. Since discovering his music recently, I've been returning to it very often, especially in that last hour before sleep, most frequently after the lights are out for the evening. Skeldos' style of drone-work along with his vocal contributions make for a wonderfully peaceful, if thoroughly melancholic, experience. I would highly recommend Ilgės to anyone that loves the calmer more introspective forms of dark ambient. Ilgės is certainly on par with many of the genre's renowned artists.
Written by: Michael Barnett