Artist: Eppu Kaipainen
Album: Poiu
Release date: 4 December 2020
Label: Decaying Spheres
Reviewer: Rich Dodgin
Tracklist:
01. To See Wear Requires a Mindful Watcher
02. Yeardays
03. Personal Clocks ft Dan Fingerman
04. Poiu
05. Rifling Through the Lost & Found
06. A String of Weeks
07. Place, Not Just a Space
A couple of months ago, I reviewed Manchester based ambient / drone record label Decaying Spheres' second release – a stunning collection of tracks from some of their favourite international artists. One the standout tracks on that album was My House is Torn Down Every Evening by Eppu Kaipainen feat Embry お兄ちゃん, which I described as "… an unsettling track, in which slowly repeating electronic wailing is accompanied by desperate, terrified sobbing, and softly spoken vocals that somehow manage to be both soothing and sinister. It's an uncomfortable listen, but a rewarding and strangely enjoyable one…"
Now, Helsinki based producer Eppu Kaipainen returns to Decaying Spheres with the release of Poiu – a 60 minute ambient / drone album, that explores how music can change our perception of time.
Opening track, To See Wear Requires a Mindful Watcher, is a minimalist piece with a hypnotic pulsing beat, accompanied by haunting synth work, that shifts into something more akin to interference as the track comes to a close. It sets things up perfectly for the tracks to follow, leaving the listener feeling melancholic… and a little uneasy.
Yeardays is a slower, darker piece, with a dirty drone sound and harsher tone. It contrasts nicely with the first track – its sadder, more downbeat vibe, imbuing a sense of the daily grind that life can sometimes become.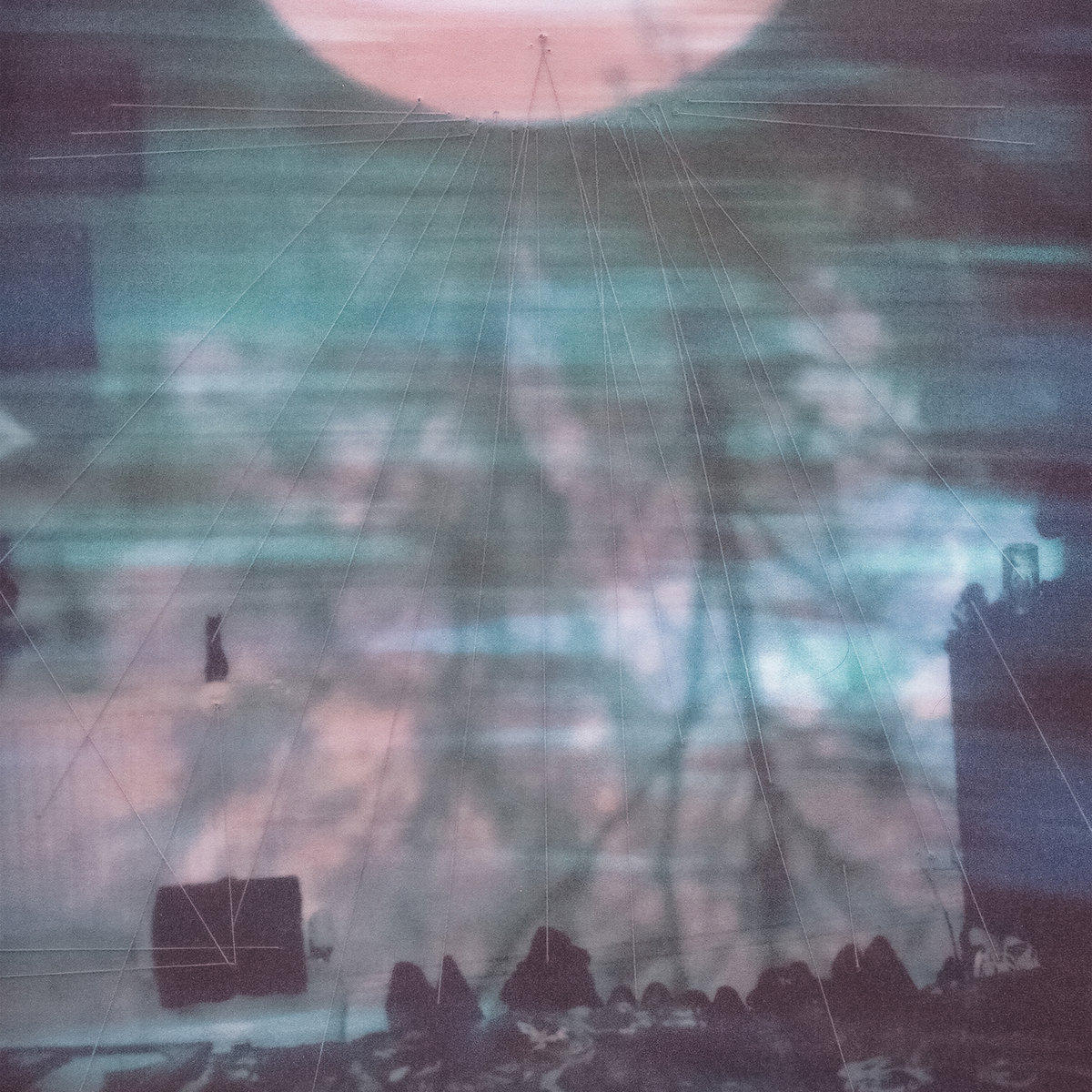 With its acoustic guitar and the sounds of city life, Personal Clocks ft Dan Fingerman is a short and poignant piece that nevertheless provides a positive uplift of spirits before leading into the title track, Poiu – a gentle introspective track with subtle, repeating beats and faint unidentifiable sounds, meaning the listener can assign their own meaning to the soundscape as it unfolds… encouraged to reflect on their own life journey.
Rifling Through the Lost & Found is an eerie, otherworldly track, with discordant drones and distorted singing. In places, it sounds like a darker, bleaker Boards of Canada – no bad thing – and again demonstrates what an amazing job Eppu Kaipainen has done here, in conveying the sense of time passing and the ultimate frailty of life.
At the start of A String of Weeks, the synths are fairly bright and perky, but as the track unfolds, things become darker – almost menacing. And yet, throughout this piece, there is an underlying sense of optimism… maybe even hope.
Final track, Place, Not Just a Space, expertly blends drones, distorted sounds, and repeating snippets to produce another reflective piece. In the latter half of the track, the sounds work together to create a sense of rewind… a feeling that perhaps the ending approaching each of us is in fact a chance of rebirth, and a new beginning.
With Poiu, Eppu Kaipainen has created an astounding album of long form-drones that manages to be both challenging and rewarding to the listener. This is an album to listen to as you lie back in bed, contemplating your life and achievements to date, and considering the possibilities of the future ahead of you.
Decaying Spheres have released another impressive album, and quite simply, if you're a fan of drone / ambient-drone, then you have to buy yourself a copy of this. Outstanding!
Written by: Rich Dodgin