Artist: NERATERRÆ
Album: Scenes From the Sublime
Release date: 20 March 2020
Label: Cyclic Law / Liberation Through Hearing
Reviewer: Rich Dodgin
Tracklist:
01. The Last Abjurer (feat. Phelios)
02. Fate Unveiled (feat. Dødsmaskin)
03. In Deafening Silence (feat. Phragments)
04. Thou, Daemon (vocals by Yann Hagimont from Cober Ord and George Zafiriadis from Martyria)
05. Passion Domain (feat. Mount Shrine)
06. The Unfathomable Lives Again (feat. Xerxes The Dark and lithophone by Yann Hagimont from Cober Ord)
07. Doorway to the I (feat. Alphaxone)
08. The Collapse of Matter and Time
09. Towards Oneiric Truths (feat. Leila Abdul-Rauf)
10. Virtues of the Dawn (feat. Shrine)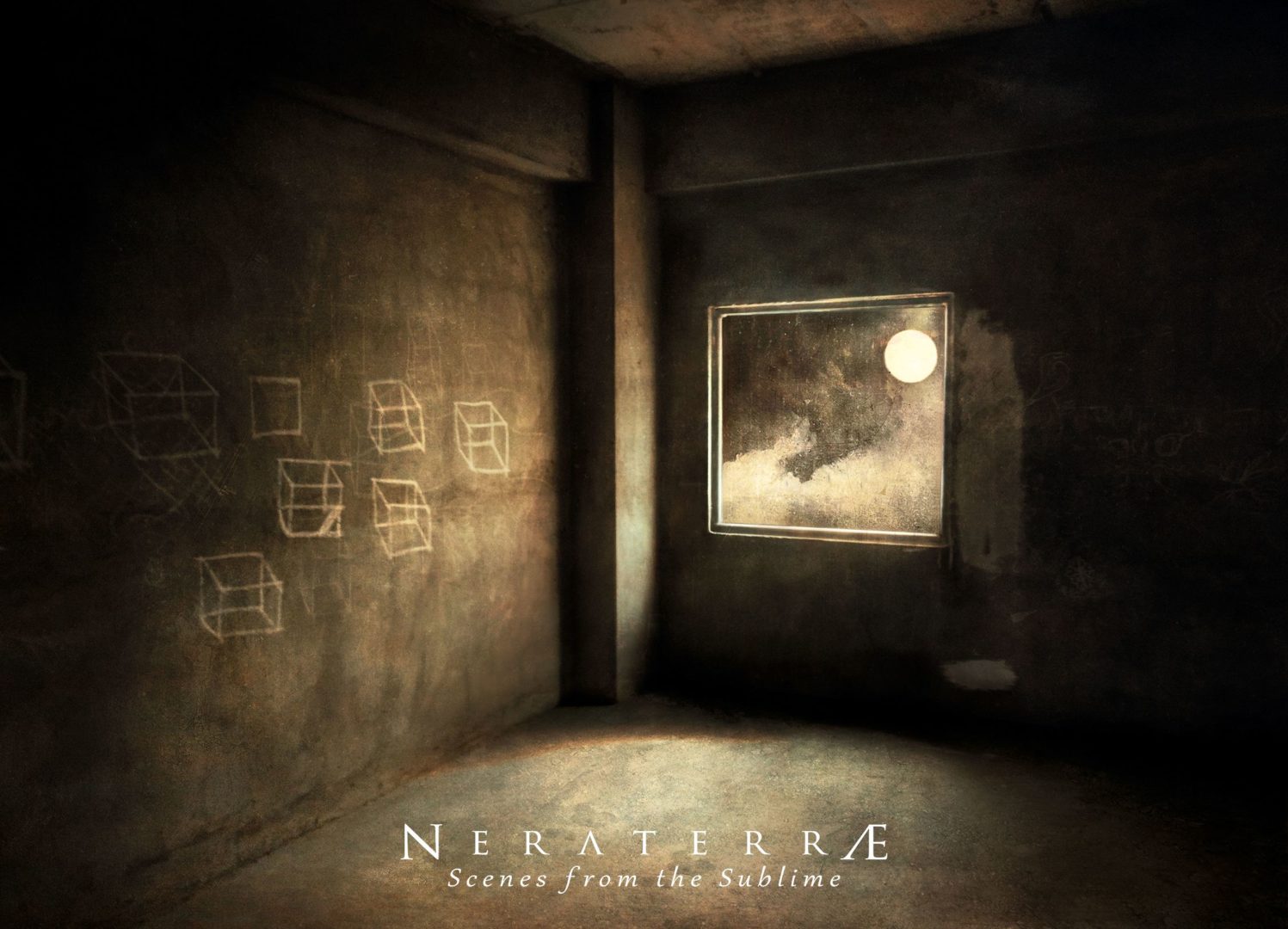 NERATERRÆ's debut album, The Substance of Perception, was a daring work featuring collaborations with some of the finest dark ambient, drone and ritual musicians. The album received rave reviews and quickly established Alessio Antoni as a rising star on the dark ambient scene.
Now, less than a year later, NERATERRÆ releases Scenes From the Sublime, a ten track album inspired by visual masterpieces from the world of art – as Alessio Antoni describes in his own words:
"The album is my personal tribute to some of my favorite painters, to their minds capable of channeling the sublime, to their masterpieces. I realized 10 audial visions, each track is an ode to a different painting."
It's a fascinating concept, spanning across over four centuries of masterpieces, with musical collaborations from Alphaxone, Dödsmaskin, Leila Abdul-Rauf, Mount Shrine, Phelios, Phragments, Shrine, Xerxes The Dark, George Zafiriadis from Martyria and Yann Hagimont from Cober Ord.
Opening track, "The Last Abjurer", is dark, brooding piece – with a cinematic edge, and an underlying sense of growing dread – that wouldn't sound out of place on the soundtrack for Bladerunner 2049. It's an incredible start to the album, and when I first heard it previewed a couple of months ago I just knew I was going to have to buy Scenes From the Sublime on the strength of that one track alone.
"Fate Unveiled" starts in a similarly punchy vein and, as the track unfolds, it becomes increasingly unsettling and abrasive, before finishing with a more melancholic, almost soothing vibe. It's impressive emotive stuff, demonstrating perfectly how NERATERRÆ is continually growing and developing as a dark ambient musician.
"In Deafening Silence" is an eerie, chill-inducing minimalist number. Listening to it, it feels like you're waiting for something horrible to happen… for the horrors just out of sight to step out of the shadows and claim your soul… And in "Thou, Daemon", with its scratching and screaming, and speaking in other-worldly tongues, it sounds like that is exactly what is happening.
"Passion Domain" is a more comfortable listen, with waves of delicate synth-work, overlaid with subtle clicks and glitches of distortion. "The Unfathomable Lives Again" is similarly chilled – though with a darker undertone – as an echoing soundscape and distant whispering merge together to create a sense of unease and unfathomable strangeness.
"Doorway to the I", takes things even further, with the sound palette shifting into a starker aural experience provided by repeating drone sounds and shimmers. "The Collapse of Matter and Time" is a – relatively – warmer track, with its hypnotic ticking clock, and a soundscape of groans, industrial clanking and haunting chimes, but one that still conjures up a sense of claustrophobia of the disturbing unknown.
"Towards Oneiric Truths" begins with the sounds of waves breaking on the shore, before the melancholic piano and siren's calls take over. The resulting track is a sad, thought provoking piece, that carries you along with it, deep in your own thoughts -before the music fades and the sounds of the sea return.
Final track, "Virtues of the Dawn", finishes the album off beautifully – with an uplifting, inspiring ambience – as waves of synths wash over the listener, giving them a sense of hope that maybe, just maybe, things will be ok.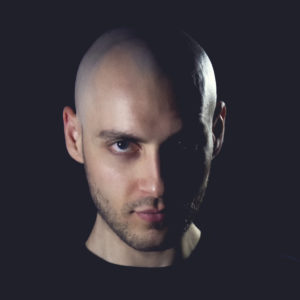 This is an incredible album, with so many textures and levels of detail that you'll hear something different every time you listen to it.
Yes, the range of sounds and styles, and the large number of collaborations, does mean that at first, the album doesn't seem to have an obvious overarching vibe or sound that noticeably links everything together.  NERATERRÆ's careful craftsmanship, however, means that with subsequent listens you do get a sense of the whole, as the subtle nuances that connect the 10 tracks begin to come to the fore.
With Scenes From the Sublime, NERATERRÆ / Alessio Antoni has done an amazing job of surpassing the high bar he'd set himself with The Substance of Perception, and if you're a fan of dark ambient you absolutely have to get yourself this album!
Written by Rich Dodgin
Additional album information
Produced, mixed and engineered by Alessio Antoni
Mastered by Kjetil Ottersen
Artwork by Anirudh Acharya
Artwork layout by Alessio Antoni
The Last Abjurer – Inspired by Zdzislaw Beksinski's AA72
Fate Unveiled – Inspired by Hieronymus Bosch's Visions of the Hereafter
In Deafening Silence – Inspired by Ilja Yefimovich Repin's Ivan the Terrible and His Son Ivan
Thou, Daemon – Inspired by Francisco Goya's The Exorcism
Passion Domain – Inspired by Caspar David Friedrich's Wanderer Above the Sea of Fog
The Unfathomable Lives Again – Inspired by Johann Heinrich Füssli's The Nightmare
Doorway to the I – Inspired by Zdzislaw Beksinski's AE78
The Collapse of Matter and Time – Inspired by Salvador Dalì's The Disintegration of the Persistence of Memory
Towards Oneiric Truths – Inspired by Arnold Böcklin's Isle of the Dead
Virtues of the Dawn – Inspired by Joseph Mallord William Turner's Light and Colour (Goethe's Theory) • The Morning After the Deluge • Moses Writing the Book of Genesis
Links