This week's edition of Frozen In Time has a number of new releases to announce. There are also some interesting music videos from Ashtoreth and Evil Sex Party. Of extra special mention is the latest track by Halgrath, which will hopefully be a sign of more to come. As usual you can find at the bottom of the article the latest reviews, interviews and mixes posted on This Is Darkness from the last week. Thanks for your continued support and I hope everyone's week is going well!
Music Videos
Ashtoreth – New Videos Released
"Dawn Rite" music by Ashtoreth video by Tim van der Schraelen

"Closer Distance" music by Ashtoreth & Eye. Spirit. Eye. video by Tim van der Schraelen

Evil Sex Party – Found Footage

New Releases and Preorders
Asath Reon – Teaser Released (Black Mara)
Buried Visions is a teaser for the upcoming album by Asath Reon which will be released on Black Mara.

Bonini Bulga – New Album Released
"Beyond theophany and behind revelation, they arrived. Bonini and Bulga. An unlikely manifestation, of being and unbeing.
They stood there. They bowed and they bent the room they had entered.
Behind the Hierophant's mask, Bonini, with the power to know, to shift and to unveil. The paths of hidden light and eclipses turning inward. A cowled head, overlooking thought.
Behind the mask of the Other, Bulga, with the power to create, to root and to merge. All shapes there to inhabit, all geometries there to unfold. A crowned head, overlooking process.
And they sang. Sealed as one."

The Dale Cooper Quartet – New Album Released (Denovali – Digital / CD / Vinyl)
"The Dale Cooper Quartet & The Dictaphones are returning with their 4th album called Astrild Astrild. Like all of the previous albums, the band recorded the seven pieces at home in Britanny during several sessions between 2013 and 2016.
The characteristics of this full-length are classic drone soundscapes mixed with deep tone saxophone parts that became the band's trademark since the release of their debut album in 2006. Slowly paced, the new tracks are following the Quartet's basic structure and classical sound. Apart from that the new full length conceals more live takes including guitars, bass and Rhodes keys and even piano sounds are haunting for the first time at the end of 'Ocho Acenteur'. With these new elements the songs of Astrild Astrild are pushed further into a large tunnel of deafening rhythmic parts and field ambient textures.
Vocals are a major element of the Dale Cooper Quartet & The Dictaphones' DNA since the second album Metamanoir (2011). Sometimes breathy, sometimes deep and often mysterious, Ronan MacErlaine, Gaëlle Kerrien and Zalie Bellacicco voices appear in the corners of the songs as ghostly figures or eerie characters.
The new album Astrild Astrild is a glimpse of the present live sound of the Dale Cooper Quartet: 50's crooners singers, noisy guitars, atmospheric electronic and hypnotic jazz. All of these elements painted in monochrome black."

Dawn Tuesday – New EP Released (Digital Only)
Moons of Jupiter is a long form space ambient piece by Dawn Tuesday. The sounds are as calming as they are remote and stellar. Great music for times when the brain needs a bit of rest.

Evil Sex Party – Album Released (Digital Only)
E.S.P. is what appears to be a long lost album from the early 90s. Information on the project is a bit cryptic and we must put the pieces together ourselves to fully understand what is happening here.

Halgrath – New Single Released (Digital Only)
"Mi Ashera" is the latest release by Halgrath. Anyone familiar with the Halgrath debut on Cold Meat Industry or her subsequent two albums on Cryo Chamber should be extremely excited to see some life from this project which has been dormant for the last few years. We can only hope that there will be a full album to follow in the relatively near future!
"The Pray to the Goddess, says about union of human and divine force. Let it go inside you."

Harrogat – New Album Released (Digital Only)
Galeria is the debut album by Harrogat. The six tracks come in at exactly ten minutes each. Harrogat incorporates a nice combination of dronework, field recordings and vocals to build an album that seems to be telling us a story about the fall and return of a lost knight. Definitely worth checking out.

Intersonic Subformation – New Album Released (Lost Entity – Digital Only)
Space Project at Earth's End is the first release on Lost Entity a space ambient label run by Last Day Deaf. The album is well prepared and can give us an idea of the many things to come from this new venture.

Jinthra – New Single Released (Digital Only)
Jinthra is solo project from Jindrich S. (Druhá Smrt, A Most Accursed). "Autarkia" is a premonition of the album (part of…), which will be released by Sombre Soniks Studios.

Kaa – New Album Released (Digital Only)
Tranquilla is an interesting combination of classical, dark jazz and dark ambient soundscapes. Kaa is a side project of the man behind Vortex, which last year released the brilliant album Moloch on Cyclic Law.

Marifa – New Album Released (ΠΑΝΘΕΟΝ Records – Digital Only)
"The moon stays bright when it doesn't avoid the night ~ Rumi
Qumrah – the beauty and the magical charm of the moonlight. Light, that unveils secrets of the night, still leaving everything untouched. A petal in the hand of God, eye of the nightsky, a blooming face of your beloved one…
In memory of Klaus Wiese (1942-2009), drone music pioneer and wise soul with exceptional feeling of Sound. "

notnotice – New Album Released (Digital Only)
"The album Trasmutazione narrates the process of change in consciousness connected with spiritual experience. NotNotice uses a combination of noise with extended musical landscape in his tracks. Dark dreams allow you to see the colors. The combination of internal voices and whimsical looped melodies are introduced into trance… "

Unsettled Dust – New Album Released
Return To The Nonexistence follows the November release of Formless Realm which was released on Black Mara. This latest self-released production is a gritty but beautiful dark drone ambient album which is certainly worth a listen.

Winterblood – New Album Released (Digital Only)
"Foresta Incantata was recorded in 2016 with elementary analogue equipment. Inspired by an 8-bit videogame called 'The Curse of Sherwood', a survival horror game that I love so much still today. The lack of music of the game makes it almost eerie, and unsettling, and inspired me in making something strange that may fits with the atmosphere. Originally recorded directly on tape with no effects, now converted in digital by tape-deck to Tascam Dr-40 recorder, with few reverb added. All sounds very strange, and illogical… The thing I love of the 8-bit tunes and games is that unhuman atmosphere, that modern ones can't reach. We need to escape while playing, not to recreate the same world. Enjoy!"

Other News
Father Dagon Podcast
Father Dagon – S01E06 – Vincent Abbott

Thomas Park Essay
"A Machine Music Manifesto" by Thomas Park
http://www.mystifiedmusic.com
This is Darkness Week In Review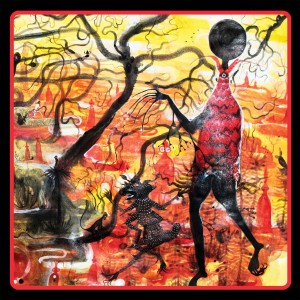 Cadabra Records – The Muse Of Hyperborea by Clark Ashton Smith
"The Muse of Hyperborea, being a collection of totally separate and diverse poems, gave Theologian the freedom to focus wholly on atmosphere and emotion, and less on complementing a narrative. This often leads his sounds into eerie, other-worldly and down-right hypnotic territory. Some of the musical pieces will extend across several poems, slowly building and oscillating upon their foundations. Others will bring a specific mood to a given poem, taking its cues from the delivery of S.T. Joshi."
Read the full review here.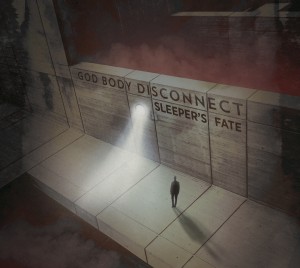 God Body Disconnect – Sleeper's Fate
"God Body Disconnect proves once again that they are producing cinematic dark ambient of the highest order. There are really few narratives out there that hit the mark so profoundly in so many different ways. So now the narrative has doubled. The story has given us quite a bit more to experience and enjoy. Sleeper's Fate takes none of the allure away from Dredge Portals, while simultaneously proving that another year within the dark ambient scene, meeting and learning from his fellow label-mates at Cryo Chamber, has driven his craft to new heights. By this time next year, its hard to tell what sort of masterpiece Moallem will have constructed."
Read the full review here.
Hoarfrost – Interview
Previously published on Terra Relicta in 2016.
"I caught up with Rafał Kopeć, the main artist behind Hoarfrost to ask him some questions about Anima Mundi and the history of his dark ambient project."
Read the full interview here.
Near Eastern Dark Ambient Mix
Dark ambient mix using the near east as its theme. Tracks take listeners from the pyramids of Giza to Jerusalem to the ancient city of Damascus. Curated and mixed by Michael Barnett.
Listen to the mix here.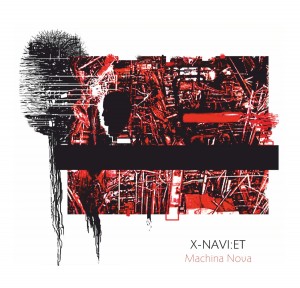 X-Navi:Et – Machina Nova
"A tribal feeling is present here and there as it is Rafał's trademark, just like this "neoprimitiveness", a certain idea around which all Rafał's projects are built. Like in the amazing "E System X" piece. On the other hand, you'll get a jazzy trumpet in "Machina". So… expect a mix of organic and electric, the ancient and the modern. And the unexpected."
Read the full review here.
Please consider making a donation!
This Is Darkness has gone live with the help of friends and supporters. I have been disabled since 2015, due to a spinal injury. Any support that can be given is greatly appreciated. Donations will go toward the maintenance of this site as well as additional promotion to increase its reach and influence. You can help through the donate button below,  or follow this link to the This Is Darkness Patreon page here.