This week's edition of Frozen in Time is a bit short, as the summer is usually the slowest quarter of the year for music releases. However the albums that are available to share are certainly worth a listen and probably a purchase. This downtime will surely not last too long before all the major labels are back to their frequent release structure this fall. During this slower period I will be working on reviews for more albums 'On The Periphery' which have drawn my attention over the last few months, but have been previously pushed aside in order to cover more strictly dark ambient styled releases. Stay cool, enjoy your summer, and until next week, let the darkness consume your souls!
Music Videos
Ashtoreth – New Video Released
Tim Van der Schraelen has collaborated with Ashtoreth again for the music video to "Wani Yetu" off the recent album Morana released through Unexplained Sounds Group.

Eidulon – Teaser Video for Upcoming Album on Malignant
We first heard the works of Eidvlon several years back on their Malignant release Idolatriae, which you can listen to here. They are now back with their sophomore album which has some huge guest appearances that are mentioned in this teaser video.

New Releases and Preorders
Asath Reon – New Album Preorder (Black Mara – CD/Digital)
The debut by Asath Reon, Buried Visions, is something that I have been anticipating for a while now. The final product makes the wait worth while. Asath Reon finds a perfect home on Black Mara with their ritual dark ambient sounds which have been honed to perfection. A brilliant new album, that comes in a beautifully realized limited edition CD and hand-made leather book.

Giuseppe Falivene – New EP Preorder (Shimmering Moods – CD/Cassette/Digital)
"This work was born from the idea to propose a Drone\Ambient reinterpretation of 90's feelings.
The sound created from this it's like an unrestrainable flow of memories where the emotions re-emerging.
To make the idea of low, all the tracks starts and ends with a tape\vinyl noise, to make sure that the mix is continuous and endless like the flowing time."

Noctivagant – New Compilation Released (Noctivagant – Digital Only)
The Collective III is the latest compilation from the Noctivagant label. This "name your price" release features an introduction to all the great artists they have to offer. Darkness meets ritual meets experimental on this label which releases music from a wide-variety of artists and yet they all seem to have a very central commonality. Recommended especially for anyone unfamiliar with Noctivagant.

Shelter of Trees – New Singles Released (Digital Only)
"A Sudden Sheltering" is the first release by Shelter of Trees. True to the project's name, this track is a slightly dark mix of subtle dronework and crisp field recordings. The forest comes to life over this 7:25 track, taking listeners on a contemplative journey in their minds. Shelter of Trees is certainly worth following, with a single of this caliber we are likely to hear some great things for them in the near future.

Their second single was released several days later. "The Unwelcoming" takes us onto a more droning and much darker territory. As if we've wandered aimlessly through the forest, and now night is setting in, predators come out for the hunt.

Sales
Loki Foundation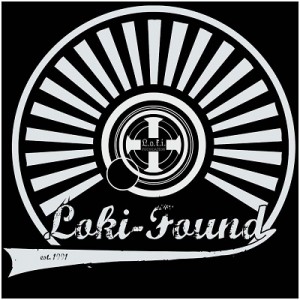 They are currently running a sale of 25% off all their releases on Bandcamp! Now is the perfect time to pick up some of these classic dark ambient releases! View their releases here.
This Is Darkness Week In Review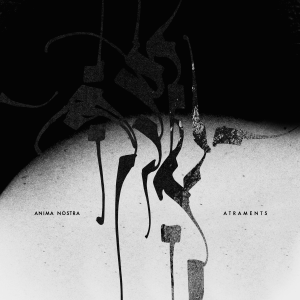 Anima Nostra – Atraments
"Atraments is far from my usual musical interests. In general, I'm not always a fan of the many varied works of Nordvargr. but I greatly enjoyed the aforementioned Körperwelten and obviously some of the works of Mz.412, so I gave this latest release an honest chance. My first impressions were a bit negative, again I'm not a huge fan of doom metal in particular. But, after the second and third playthroughs I started to really understand the project and slowly but surely fell in love with each track and the nuances and progressions that take place throughout the album. This is why I would never review an album without giving it numerous listens, first impressions can be misleading, some things, especially those that fall outside the usual genre boundaries, need time to make sense to the listener. At this point, I could say that I highly recommend Atraments to any fans of the varied output of Malignant Records. It seems that the variety of releases from the Malignant label all find their way of making sense within the frame-work of this one single album. There is the dark, the brooding, the beautiful, and the ugly, all making appearances on Atraments."
Read the full review here.
Please consider making a donation!
This Is Darkness has gone live with the help of friends and supporters. I have been disabled since 2015, due to a spinal injury. Any support that can be given is greatly appreciated. Donations will go toward the maintenance of this site as well as additional promotion to increase its reach and influence. You can help through the donate button below,  or follow this link to the This Is Darkness Patreon page here.