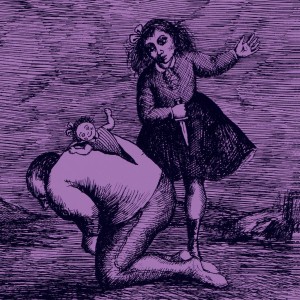 Artists:
Laurence R. Harvey (Spoken Word)
Theologian (Soundscapes)
Roland Topor (Artwork)
Album: No Ordinary Fairy by Roland Topor
Release date: 13 February 2017
Label: Cadabra Records
Side A: No Ordinary Fairy
Side B: Laying the Queen
We likely live in one of the greatest times throughout history, if only for dreamers. We have instantaneous access to the works of artists, great and small, which span literally thousands of years. An attempt to absorb even 1/4 of the "must experience" artists throughout history becomes nearly impossible, even for someone with nothing but time. My first encounter with Cadabra Records came in the form of H.P. Lovecraft's Pickman's Model. I made the discovery thanks to a night of browsing the Theologian discography. Since that portentous first encounter I have fallen madly in love with the works of Cadabra Records. Not only because of their well-above average physical productions (Pickman's Model remains the most physically impressive vinyl release I've ever seen), but because of their choices in material to cover.
My first new discovery by way of Cadabra Records was Clark Ashton Smith, on their release of The Muse of Hyperborea, read by S.T. Joshi, the leading scholar on Lovecraft, and the music again performed by Theologian. A name that often cropped up in my reading of Lovecraft's biographical coverage, I hadn't actually delved into his works. Though, once introduced, I've been rabidly consuming all his poetry and weird fiction that I can manage.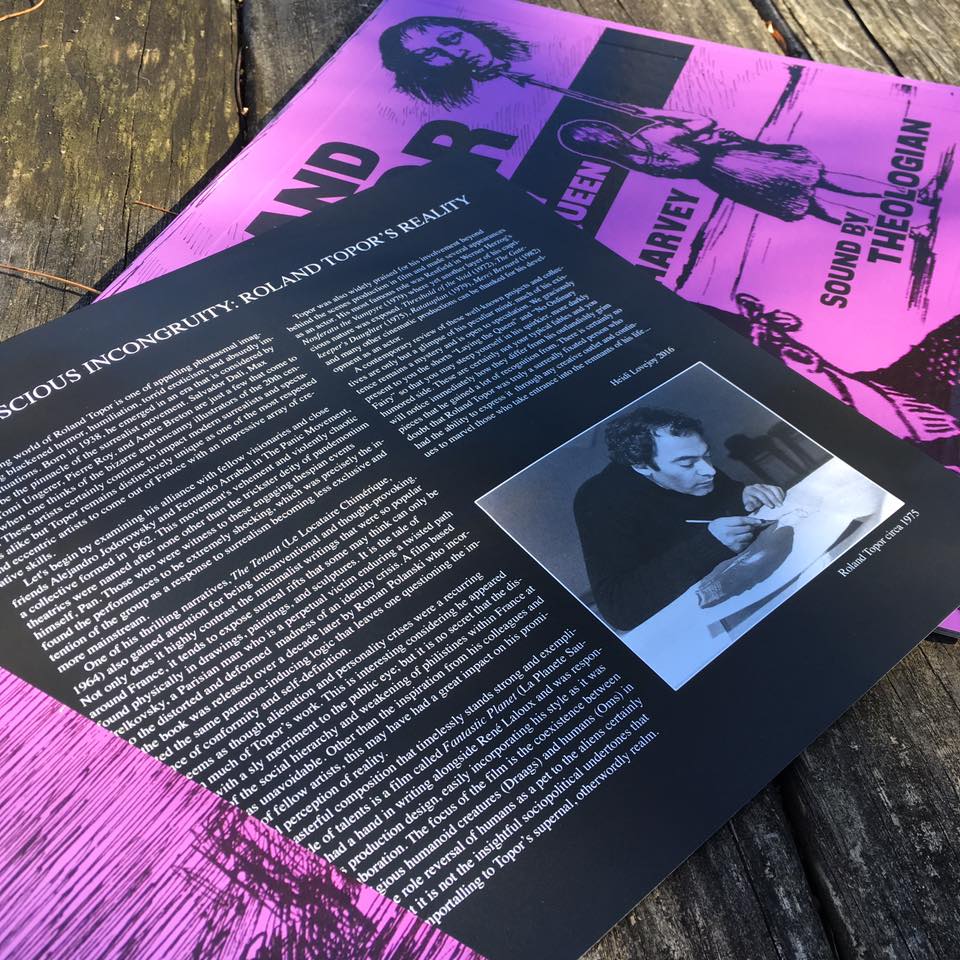 Roland Topor is yet another name that I had only encountered in passing. Though I quickly found out that he was responsible for the novel, The Tenant, which would, a decade later, be brought to the big-screen by Roman Polanski, one of my very favorite film directors. Roland Topor was one of the leading visionaries of the mid-20th century. He, alongside others such as Alejandro Jodorowsky and Fernando Arrabal, worked within a version of surrealism that aimed to retake the movement from the mainstream, watered-down version that it had become on account of its increasing popularity and exposure. Topor's works are dark, shocking, often crude.
The No Ordinary Fairy LP brings out a slightly different side of Topor than many would guess. The vinyl contains two short stories: No Ordinary Fairy and Laying the Queen. They complement one another perfectly in their dark humor and crude nature. No Ordinary Fairy is a tale of an encounter with a real-life fairy, three wishes and all, going sour. Laying the Queen, true to its title, documents the journey of one deranged fellow with the solitary goal in his existence of having sex with a queen, any queen. In both these tales absurdity is pushed to the max making for quite a hilarious scenario. But there is still a dark shadow looming over each of these tales, especially No Ordinary Fairy, a tale which takes place directly following a bout of horrific domestic abuse.
Theologian, at this point one of the top contributors to the Cadabra Records soundscapes, again delivers top quality dark ambient music to complement the story as well as its diction by Laurence R. Harvey. We move from broodingly dark moments through more whimsical sections of sounds. From claustrophobic frenzy into vast vistas of solemnity. Theologian takes a grasp on the story content and always manages to heighten the appropriate emotions as the story moves among them. It is no wonder that Cadabra Records keeps returning to him as the musician for so many of its projects.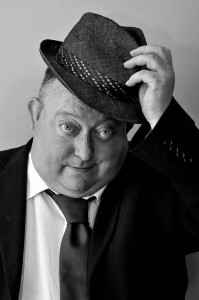 Actor Laurence R. Harvey makes his first appearance on a Cadabra Records release with the No Ordinary Fairy LP. Harvey is best known for his parts in The Human Centipede II and III, as well as The Editor and Rats, among others. His performance here is, like Theologian's, a perfect fit for this release. His vocal diction is creepy, to say the least. Not in a horror sense, but in a "maybe I'll sit on the other side of the bus" sense. He takes the concepts behind these absurdly dark comical stories to brilliant new heights with his various inflections. In particular, toward the end of Laying the Queen, his performance of the narrative is stunningly appropriate to the story.
Cadabra Records pride themselves on the physical manifestations of these releases just as much as the aural content. No Ordinary Fairy does not break from this tradition. The cover-art is the work of Roland Topor himself. The 150 gram opaque purple vinyl comes in a deluxe tip-on jacket with liner notes by Heidi Lovejoy, giving us a bit of history of Topor's legacy. The packaging is sturdy and attention to detail is paramount. The vinyl is in the 30 cm 45 rpm format.
If you are a fan of Topor's works, enjoy the music of Theologian, or just love to collect unique and high-quality vinyl releases, the No Ordinary Fairy LP should be right up your alley. Cadabra Records have quickly solidified themselves in the vanguard of the spoken arts. I really can't recommend the works of this label enough, and No Ordinary Fairy is a perfectly suitable place to start.
Written by: Michael Barnett